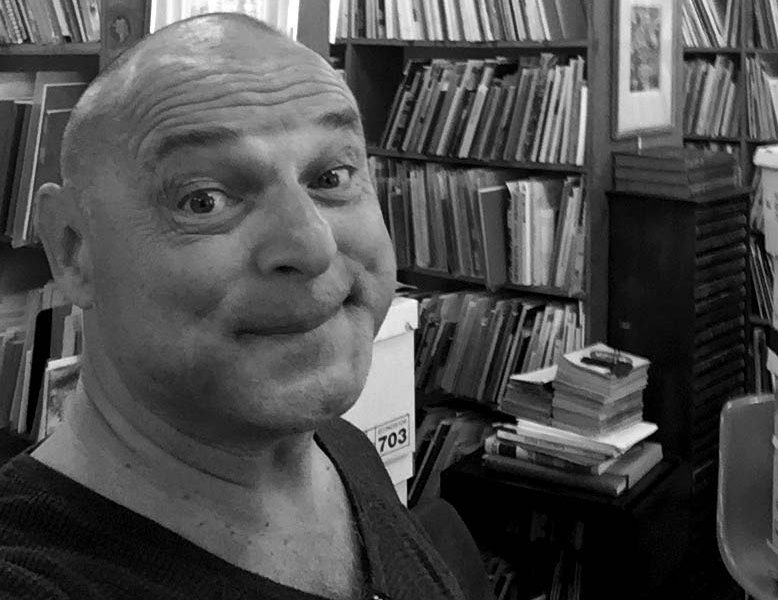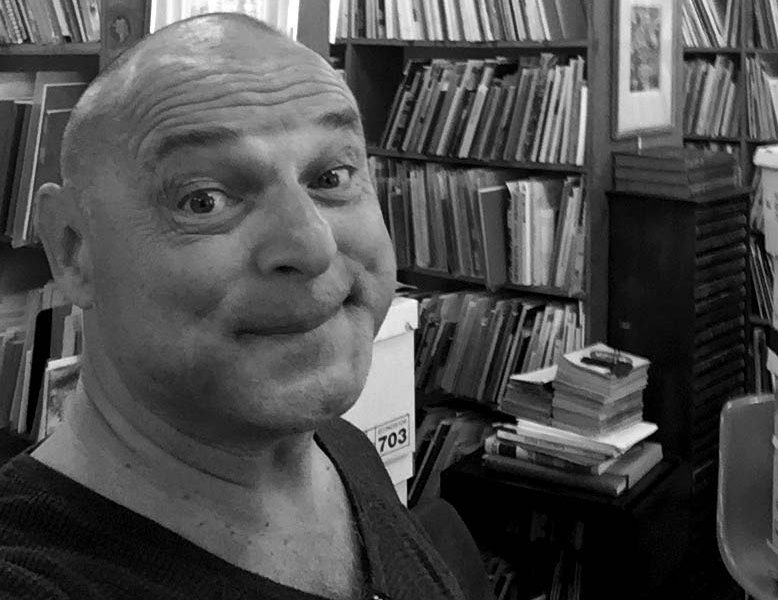 Today we'd like to introduce you to Michael Delgado.
Thanks for sharing your story with us Michael. So, let's start at the beginning, and we can move on from there.
I've always loved art books and had started collecting them when I was in art school in college. At USC as part of my work-study, indentured servitude to pay tuition, I worked in the art library and was the AV guy for a lot of art history classes. Shortly after that, I wrote art reviews for the LA Weekly and edited the Journal of the Los Angeles Institute of Contemporary Art. Although I never nicked a book from the library, I lusted after them and over time focused my collection on California artists.
After school I became involved in film and television production, gigging around as a PA (what else do you do in LA with an art film reel?). This eventually led me to executive producer roles at MTV and worked on commercials/digital content for agencies; work that I still do for some name clients today. If any of your readers need big ideas and the production chops to get them done, they can check out my online portfolio at https://akadelgado.com.
I opened the bookstore, A.G. Geiger Fine Art Books almost three years ago. I left my work as that shameless-marketer-consultant-guy to agencies to become the primary caregiver to my sister who was battling breast cancer in a fight we ultimately lost. Burned out and reassessing what the hell I was doing, I thought I'd revisit my passion for art books. Augmenting my own collection with more books to present in a retail presence, I launched myself as a bookseller.
I also began programming artist panels, music, poetry and readings to build a little community around the store. I now host a weekly podcast: A.G. Geiger Presents, Tales from the LA Art Underworld" in conjunction with the Mayfair Hotel and the music and artist management company Regime 72. Each week from the fantastic Library Bar in the hotel, I interview artists, poets, musicians, writers, performers and other malcontents from the LA cultural landscape.
Has it been a smooth road?
There are few industries that are as brutal and unforgiving as film, television, and advertising. I ended up in them because when I started, I had no idea how difficult it would be to see an original idea through to completion.
Everyday, thousands of people have an idea for a show or a winning campaign. Getting the stars to align, then stay in place long enough to get the project funded and finally produced can seem miraculous. Wait. It is miraculous.
Along the way for reasons I still don't understand, people in quasi-power positions nibble at the project or feel compelled to lift their leg on it. Your primary job is to shepherd your vision through the valley of darkness. It's exhausting, but in the end, exhilarating.
Bookselling represents its own challenges, not the least of which is that online monster which shall remain unmentioned here. When I started, they didn't carry the kinds of titles in which I specialize, but now they do, and I get stomped by their search engine juggernaut.
Consequently, I focus on building community and a regular customer base that appreciates my curatorial efforts. I want them to rely on me as a resource for hard to find or just cool new titles.
This is part of the reason for the podcast. I used to feature such content live in the store, – we still do events like our annual book fair in October – but now we can reach more people, more regularly.
We'd love to hear more about your business.
A.G. Geiger Fine Art books is a little-hidden gem in Chinatown. We are in Chung King Plaza, where several art galleries such as Charlie James, the Good Luck, and Coagula present some really fantastic contemporary shows.
There are also performance spaces like Automata and the Poetry Research Bureau next door too. We are nestled in with the colorful shops an great restaurants you expect from Chinatown. We specialize in California art from 1957 to now. We carry international artists as well, but only those that will have some connection to our focus.
Despite the aforementioned battle with massive online booksellers, we do sell most of our products via the internet so last year I collapsed the bookstore into the front 1/3 of our space and invited Sean Hernandez, a fantastic printmaker to occupy the rest of the shop. Its been a great addition.
Sean, DBA Press Friends, and Print Shop LA is a sought after collective that delivers band poster merch for the likes of the Arctic Monkeys. They also are building a community and offer printmaking workshops, so there is a constant creative buzz around the space.
Is our city a good place to do what you do?
LA is an amazing place. I'm biased since I was born here as were my parents in the early, but as for artists everywhere, gentrification is an issue. The "Arts District" doesn't really house any artists anymore.
One gallerist in Chung King Plaza refers to Chinatown as "Brigadoon" – that mysterious place that only appears for one day every 100 years. The gallery/contemporary art scene has waxed and waned here over many years. I would love to see more traffic. Chinatown has so much to offer, but many of the properties are still controlled by some of the original families that have been here since the buildings were constructed in the early 1940s.
A number of the properties are vacant when they could be populated by more shops and services. This, of course, makes the rents relatively reasonable – if you get lucky enough to score one. But with the addition of the Chinatown Gold Line stop, and some needed apartment construction nearby, some new ventures are joining our community and building on the great venues that are already here.
I'd encourage your readers to wander over some afternoon or join the aggeiger.com mailing list where we post the numerous cool events that happen in the area.
Contact Info:
Address: 502 Chung King Ct Los Angeles, CA 90012
Website: aggeiger.com
Phone: 213-505-6957
Email: info@aggeiger.com
Instagram: a.g._geiger_books
Getting in touch: VoyageLA is built on recommendations from the community; it's how we uncover hidden gems, so if you know someone who deserves recognition please let us know here.