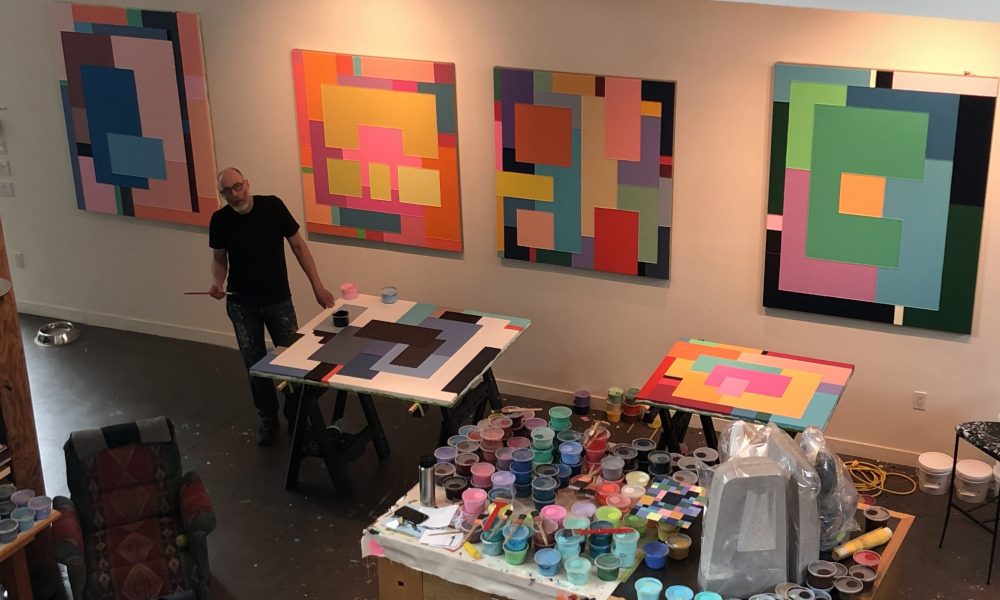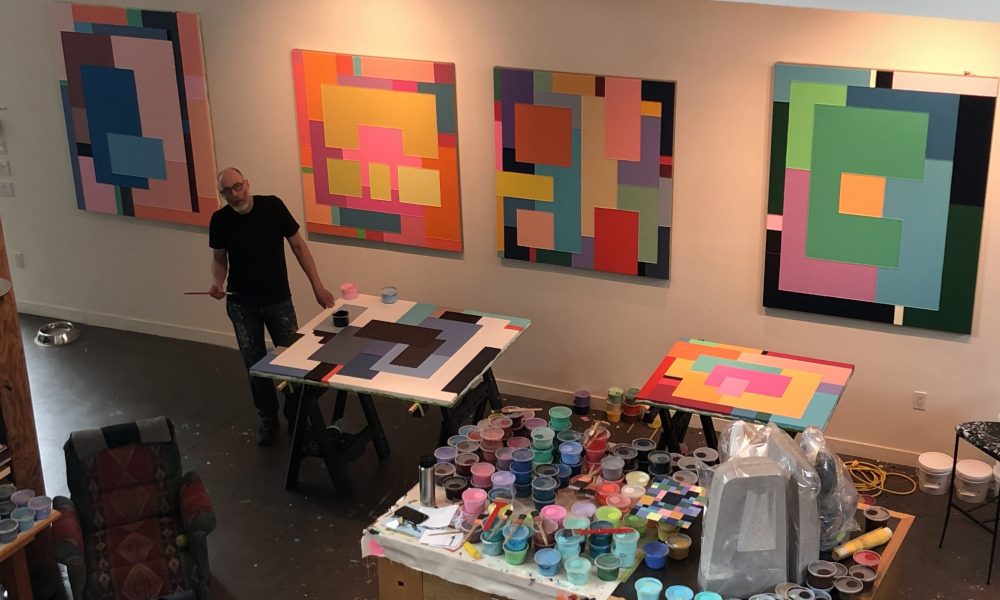 Today we'd like to introduce you to Michael Braden. Him and his team share his story with us below.
Please kick things off for us with some background on the story.
Michael Braden's training as a painter included formal studies in art and design. His critical introduction to the arts was through an apprenticeship in painting at the age of twelve under the guidance of Peter Busa, an expat of the New York art scene and cohort of Jackson Pollock. At fifteen, Michael apprenticed under a professional photographer. He was equally pulled by art and science, and to this day these fields of inquiry inform his paintings. Michael studied Theoretical Physics at the University of Wisconsin, received a Bachelor of Landscape Architecture from the University of Minnesota with highest distinction, and received a Master of Architecture from the University of Washington with honors.
With a distinguished career as a professional artist, Michael is represented in museums and private collections internationally. His work has been shown at the Riverside Art Museum, Bellevue Art Museum, the British Institute of Architects, Portland Art Museum, Ridhwan Sculpture Garden, and at the Grounds For Sculpture. He has won numerous international competitions and received widespread acclaim and honors for his innovation and design. Michael's paintings are rooted in the confluence of the Great Plains and the Boreal forest of Minnesota. He challenges the viewer to examine the space of 'in-between,' how we subsist within these spaces, and how we reconstruct our vision of place (memory).
Can you talk to us a bit about the challenges and obstacles.
The road has been a winding and interwoven path of self-discovery through the practice of architecture, landscape architecture, painting, and sculpture. Guided both by creative curiosity and financial needs, Michael was very fortunate as the need arose to lean on his architectural training to support his artistic path and family. He has enjoyed a very successful career as a Principal Designer and Planner for large cultural projects throughout the world, including, Asia, the Middle East, and, Europe; and though these projects were filled with great experiences and design challenges which he truly enjoyed, there was a consistent voice within him that drew his attention back to painting and sculpture – "it's inherently who I am and where I find my deepest satisfaction". But the distraction of working in a high-pressure career with significant travel demands, definitely impaired his path as a successful and known artist, especially at a time when there was a significant surge in the 'Art World' that would have moved his 'Art Career' forward and placed him in the larger conversation of contemporary art. Michael has come to terms with the amalgamation of science and art that defines who he is and how he sees the world. It is his hope that his paintings, sculpture, and design inspire the viewer to experience life from a broader perspective.
What else should we know?
Michael is a Painter and Sculptor currently living and working in Venice, California. Over the last 15 years, he has focused primarily on painting, though his latest series of work is beginning to blur the line between painting and at least some of the mechanics of design and sculpture. Urban Ecologies: A Pattern Language draws from the physical vocabulary society uses to define our 'Sense of Place,' the paintings explore the structure and impact of our contemporary environments. The form these paintings take mirror the systems used to shape the urban landscape – the plotted geometric shapes could be architectural renderings or topographical maps. One could be looking sideways through buildings, or at the footprint of urban structures, or down at a grid of agricultural operations.
Early on, Michael spent most of my energies pursuing sculpture, specifically works in stone. Sculpture in general, and specifically working in stone, felt natural, he says he had a gift to see three-dimensionally that was nurtured since his early youth, he attributes this ability to his Scandinavian heritage and history while growing up with his grandfather, who was a master mason and stone carver, and later through his education in architecture and landscape architecture. Michael was equally encouraged to draw and paint, seeking answers to the physical and social environment that surrounded him – "to explore the world that we live demands that I use all aspects of my creative abilities, to seek the underlying purpose of my existence". Michael is committed exposing the injustices of modern life to establish a dialogue between seemingly disparate parts and the craftsmanship of his work.
What was Michael like growing up?
Growing up was a challenge for Michael. His family and neighborhood provided little support in terms of social development. He masked his sensitive spirit and inquisitive mind with his athletic abilities in a variety of sports. He describes himself as highly energetic and lacking in focus. He drove most everyone crazy, especially his teachers. The exception to his chaotic mindset occurred during his pursuit of artistic activities or solving complex problems in math and physics, in which he could focus for days, even weeks, on a single thought or task. He nourished his spirit through solo outdoor adventures. Michael still struggles with being distracted by his diverse interests but has learned to channel his active mind and desires through his art. Michael appreciates his time alone so he can focus and reconnect with his own truth and deeper self. "I do appreciate and need social contact, but in limited doses…". Michael deeply appreciates well designed and crafted objects, but at the end of the day, his needs are simple – to be creative, to share his vision, to be acknowledged for his creative contributions in art and design, and through is Buddhist practice to encourage individuals to respect, nurture, and protect each other and the environment.
Contact Info:
Suggest a story: VoyageLA is built on recommendations from the community; it's how we uncover hidden gems, so if you or someone you know deserves recognition please let us know here.