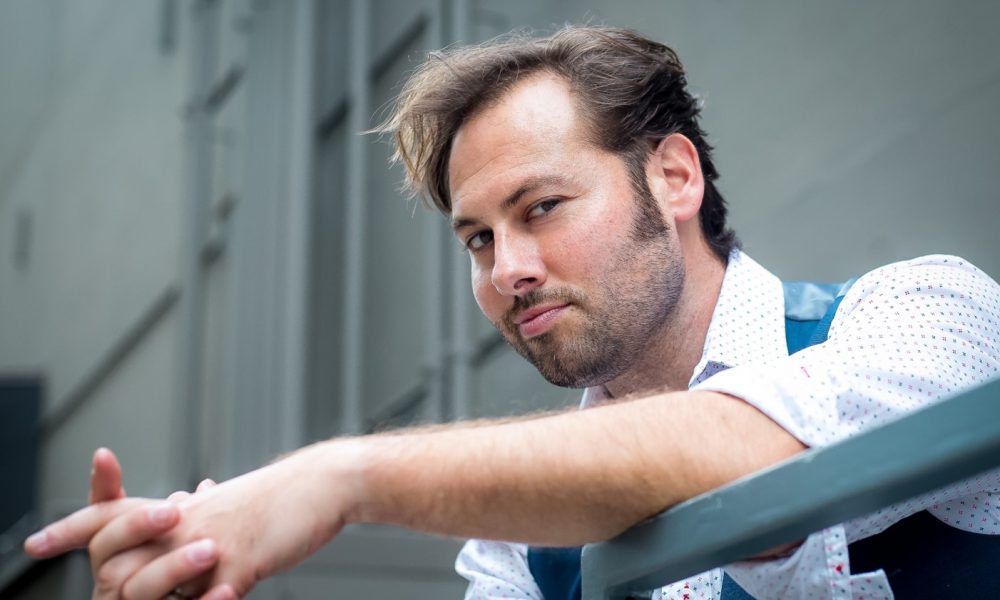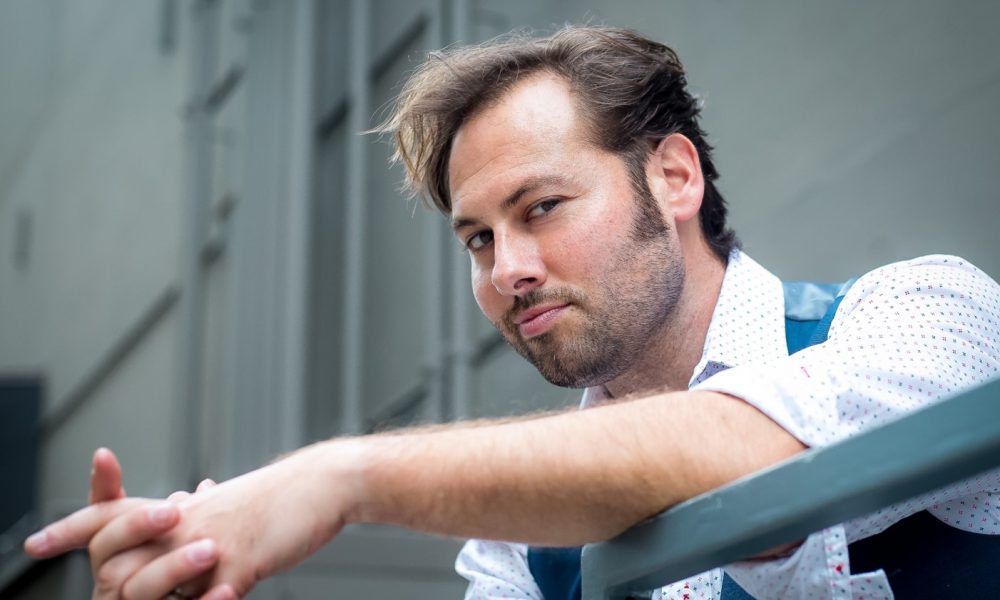 Today we'd like to introduce you to Michael Bauer.
Michael, please share your story with us. How did you get to where you are today?
I was born is Detroit and raised in Buffalo, two of America's greatest rust belt towns, and then spent most of my life in NYC. I remember deciding to be an actor around age 7 when I saw Kevin Kline's Pirates of Penzance. Something out this swashbuckling braggart king who was so sure of himself despite not having a clue seemed captivating to me. My parents took me to the theater regularly, we had this huge touring house in Buffalo called Shea's with gilded statues and red carpet stairs that reminded you of some old French palace. Every few months we'd go and see a musical there, and that was really magical.
I moved to NYC when I was fortunate enough to be accepted into NYU Tisch School of the Arts as an acting student. My first day of school happened on 9-11. I remember the head of the program called us all into a large dance studio and confessed to us that he didn't know what do, he wasn't trained for this and that we should all head back to our dorms until further notice. He said, don't go below 14th st. So I went below 14th st. I remember seeing a lot of people crying in the street clutching belongings that were special to them like records or framed pictures as they ran. About a week later, we returned to classes but many of those students didn't come back, having been yanked home by well-meaning parents and shipped off to mid-west liberal arts schools.
After leaving NYU, I entered the world of the American regional stage and summer stock theaters. Basically, what that means is that every year from January to about April, all the small theaters from all over America come to NYC and audition actors for their summer seasons. If they like you, they offer you a contract to go to Main or Ohio, or Texas for a month to some resort town, put you up in a farmhouse with your cast as you rehearse a show during the day for two weeks, and perform it at night. It sounds grueling but let me tell you, its a great life. Singing and dancing all day, performing at night, and then having a beer around a campfire under the stars or jumping in the river on a day off is a great way to see the country and form lasting friendships. But that got old after awhile. Theaters across the country tend to do the same few musicals because that's what their audiences want, so after doing my third production of Hello Dolly (playing the role of Barnaby Tucker, which is great fun) some friends and I decided to form our own theater company.
We called ourselves Loom Ensemble because we wanted to "weave together equal parts song, dance, and text-based storytelling." To start out with, we were terrible. Very experimental and more than a little unfocused. Our first show was an exploration of the Minotaur Myth in Central Park where we all tried our hardest to dance, sing and play instruments all at the same time with cacophonous effect. But we stuck together for about six years which is way longer than most companies thanks to brilliant humble leadership of two other founding members, Raphael Sacks and Neva Cockrell. After we hit our stride, our work became better but I'm telling you it takes about six years for a group to really find their voice and most theater companies die out before that time. We ended up performing in Dubai and touring Italy with new shows we wrote.
At this point, I think I become a little disillusioned with the shows we were coming up with. For me, the work became too heady, too esoteric. I wanted to make theater that was profound but still accessible to the masses and shied away from "high-art." It was at this time that I found circus arts. The complete opposite of "high-art," circus says "look at me, I'm just here to dazzle you!" and this seemed like what I was looking for. I got into clowning and learned Cyr Wheel which is a large metal ring that you spin around in like a coin. Some friends and I got together and formed a circus troupe called Svindelic Circus. We settled on that name one morning because ABC news come out to do a piece on and we needed a name fast.
One of the guys in our group, Harold, spoke German and suggested "schwindlig" which is German for "dizzy," which seemed appropriate since we all specialized in spinning around in metal rings. This same guy, Harold, worked for two years as a clown from Ringling Brothers Barnum and Bailey Circus, cris crossing the country on a train, setting up and taking down the big top tent gig after gig. It was he who taught me clowning. I would eventually receive an artist residency and funding to write a two-person clown show and tour it through Italy, which was great fun because I don't speak a lick of Italian, so the entire story and comedy had to be conveyed through just my body, no words. To this day that was probably one of the coolest performance experiences of my life.
I'm sure this all sounds romantic but how was I to sustain myself financially through all of these adventures? Teaching. I taught kids theater, circus, soccer and fencing as a survival gig while pursuing my art career. After a while, I thought I might want to teach at a higher level so I applied to UCLA for their MFA acting program and was accepted. To be accepted into an MFA program is very competitive and I didn't think I'd get in. But then the craziest thing happened, as I spoke the head of the program, it turned out that he had worked with all the experimental theater makers that I had worked with in NYC! All the little side gigs I took while waiting for the "real acting jobs." It was my avant garde work that got me into grad school, and not the super shiny professional credits on my resume.
Now, I've just graduated UCLA about a month ago. This might sound like a cool story so far but now the virus has hit and protests are starting. I don't know where all this fits into the next chapter of America and am trying to figure out my role in it. I'm not sure what comes next but I read a quote recently that seems to be my guiding thought in this whole thing: "Do the best you can until you know better. Then when you know better, do better." – Maya Angelou.
Overall, has it been relatively smooth? If not, what were some of the struggles along the way?
Auditioning is hard. My strategy was to go to as many as I could to work out the nerves until it was as common as breathing. Then when a really important one came along I could just focus on the work and not the nerves.
I think I also developed an over-healthy sense of optimism and determination. Sometimes I give myself a pat on the back and say "I'm one of the strong ones, I'm still doing this" while my friends are buying houses and having families. And that's fine but I don't know, am I one of the strong ones? Or am I just being stubborn?
Also, relationships are hard for me and I haven't always very done well. But when your identity is so tied up with what you do, you oftentimes forget to work on what you are.
We'd love to hear more about your work and what you are currently focused on. What else should we know?
I'd like to think that I specialize in comedy. But the scientific scrutiny of the bit by bit humor of a scene. Have you ever asked the question "why do people laugh?" I'm quite fascinated by it. When I teach students acting, I ask the question, "what is watchable?" Acting is so subjective, Jim Cary and Maryl Streep are both great actors but for different reasons. If they switched roles, they might not do as well but we can agree that they are both watchable. You want to watch them. This is the standard that I hold myself up to, when it is my turn and the camera is on me, am I watchable? Would you want to watch me on stage for five minutes straight, or an hour straight, or two hours and pay $40 ticket price to do it? If so, how does one train that skill?
Well for me, busking was the answer. What better crucible than to stand on the corner of the street in Westwood, LA and try to get people to stop and watch? I did that for a while, not panhandling for money or anything but simply for the scientific learning of it all. I kept a blog of my findings and wrote what people liked and what was too much. What drew people in and what scared them off. I took the findings of this experiment and I apply them every time I walk into an audition room or step in front of a camera.
Any shoutouts? Who else deserves credit in this story – who has played a meaningful role?
I learned a lot from my colleges and collaborators. Raphael Sacks and Neva Cockrell of Loom Ensemble taught me humility. That if you meet every problem with equal force it may take longer to solve than if you meet it with a softer tone and a listening ear. Harold Moeller my circus clown friend had a mantra that went "funny always wins." This I have found to be true. My first commercial audition I ever went on was to be a band member at a party scene. I figured I could try and be ultra cool (which I'm not) or funny. Funny seemed to work and I booked that commercial. J. Ed. Araiza at UCLA taught an important lesson about hard work. In the end, that's mostly what collaborators remember about you unless you give them something else to remember you by. So even in the face of terrible life circumstances, just do the work.
Contact Info:
Suggest a story: VoyageLA is built on recommendations from the community; it's how we uncover hidden gems, so if you or someone you know deserves recognition please let us know here.