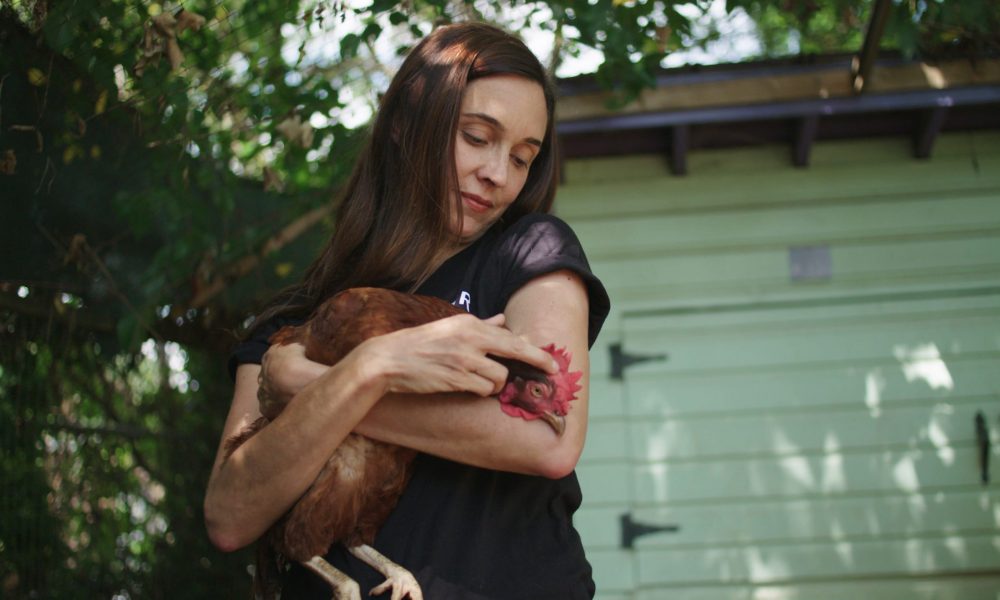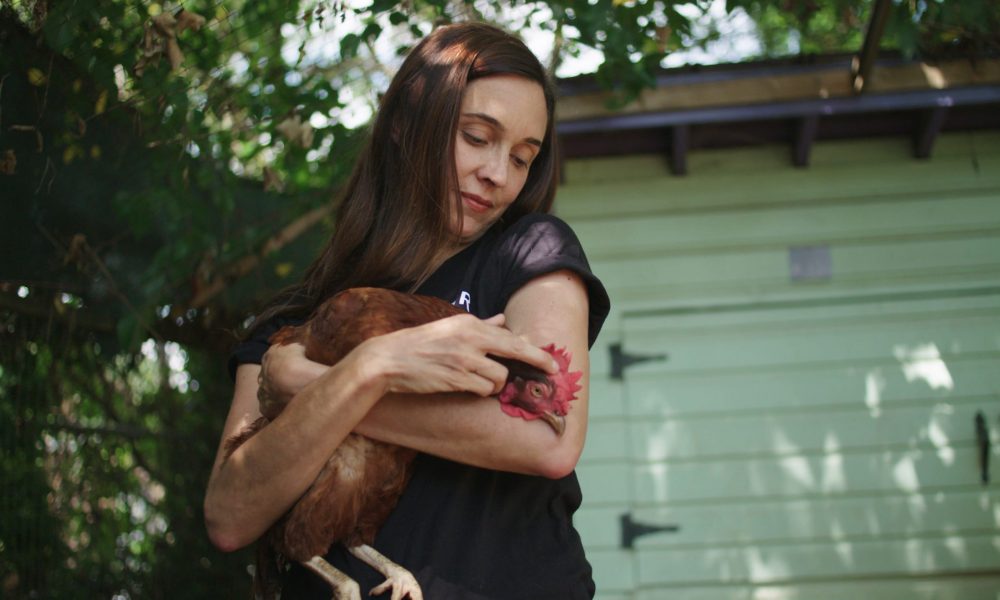 Today we'd like to introduce you to Leah Garcés.
Leah, please share your story with us. How did you get to where you are today?
I spent my childhood exploring the swamps of central Florida, which is what ultimately led me to my career in animal protection. I grew up observing the fascinating lives of wild ducks who resided in my mother's flower bed. They taught me that animals––including birds, with whom most humans don't usually relate––are intelligent, sensitive individuals worthy of protection.
After I landed my first job in animal protection, by the time I was 30, I had been to over 30 countries. Through my work, I saw every kind of animal cruelty imaginable. From bears suffering on bile farms in Vietnam to stray dogs on the streets of India.
After traveling all over the world and seeing every conceivable abuse to animals, one struck me as the worst, affecting the greatest number of animals, causing the most suffering and destruction, one that the majority of people on the planet are involved with on a daily basis through the food they eat: factory farming. So ten years ago, I made the decision to turn the entirety of my energy and career to ending factory farming.
I've committed my career to fight for the rights of the animals who end up on our plates, but it was only when I began to engage with those who see the world differently––farmers and the meat industry itself––that I was able to make real, lasting progress for the billions of animals our society raises and kills for food. Instead of fighting, protesting, and shaming my adversaries, I got to know them on a personal level and worked alongside them––befriending them, having frank conversations with them, and ultimately encouraging change through dialogue and discussion.
Through my friendship with a North Carolina chicken farmer, Craig Watts, we were able to shine a bright light on the abusive practices of the poultry industry––toward both animals and people. Faced with crippling debt and crippled chickens as a contract farmer for poultry giant Perdue Farms, Craig was ready to speak up and demand change. Had I refused to engage with him, we never would have multiplied our impact by joining forces. This partnership led to a New York Times exclusive piece that blew the lid off the secretive poultry industry. Then, Perdue became the first major chicken company to publish a detailed animal welfare policy, a monumental advancement for animals that precipitated a massive food industry shift toward improved animal welfare.
Today, Craig is exploring entering the world of plant-based products, a full-circle shift in line with the one our society itself is currently making (see the success of Beyond Meat's IPO as example!)
Has it been a smooth road?
Definitely not! Working with unlikely allies is hard, messy, and uncomfortable. But the path to social progress always is. Throughout my journey, I've had to put myself in many nerve-wracking situations, including sitting across the table with people that, at the time, I considered to be my greatest enemies––from chicken factory farmers to major meet company CEOs. But it's through this kind of struggle that we build powerful relationships, find common ground, and forge a new path forward.
It's also hard to feel at times that we aren't winning. More animals are suffering in factory farms today than ever before in history. They are still crammed inside cages, forced to endure excruciating mutilations without painkillers, and bred to grow too fast for their bodies to keep up. We treat them as if they are unfeeling commodities, like sacks of potatoes. But they are just as capable of emotion as our dogs and cats. This can be disheartening, but when I see the progress we are making, I'm hopeful. Plant-based meats, milk, and egg products are skyrocketing in popularity and taking over more and more market share every year. To see companies like KFC introduce an animal-free fried chicken is truly remarkable and a sign that we are, in many ways, moving in the right direction.
So let's switch gears a bit and go into the Mercy For Animals story. Tell us more about your organization.
Mercy For Animals is a leading global nonprofit working to end the exploitation of animals raised for food and construct a compassionate food system. Active on three continents, we have conducted more than 70 investigations of factory farms and slaughterhouses, moved more than 300 food companies to adopt animal welfare policies, and helped pass historic legislation to ban cages for farmed animals.
We are most known for (and most proud of!) our hard-hitting exposés and corporate campaigning work to reduce farmed animal suffering. This work sets us apart, as does our emphasis on high-quality design, video, and other online and print content. We understand that to get the attention of major companies and policymakers, we must be professional and polished. I think our emphasis on impact, though, is our biggest defining factor and the one that sets us apart from many nonprofits. We are laser-focused on reducing suffering for as many animals as possible with the fewest resources. We track our impact globally on a public website (https://mercyforanimals.org/impact) where anyone can learn about what we do and the progress we're making.
What quality or characteristic do you feel is most important to your success?
Don't perfect be the enemy of good. I think too often as activist we want everything at once. Social justice and progress take time and I think every step in the right direction should be celebrated, no matter how small. I also focus on impact and progress. As long as we can measure and account for progress and impact, we know we are moving in the right direction. When you have really big social change goals, that's very important to keep in mind.
Pricing:
Contact Info:
Address: 8033 SUNSET BLVD, SUITE 864 | LOS ANGELES, CA 90046
Website: https://mercyforanimals.org
Phone: 1-866-632-6446
Email: info@mercyforanimals.org
Suggest a story: VoyageLA is built on recommendations from the community; it's how we uncover hidden gems, so if you or someone you know deserves recognition please let us know here.