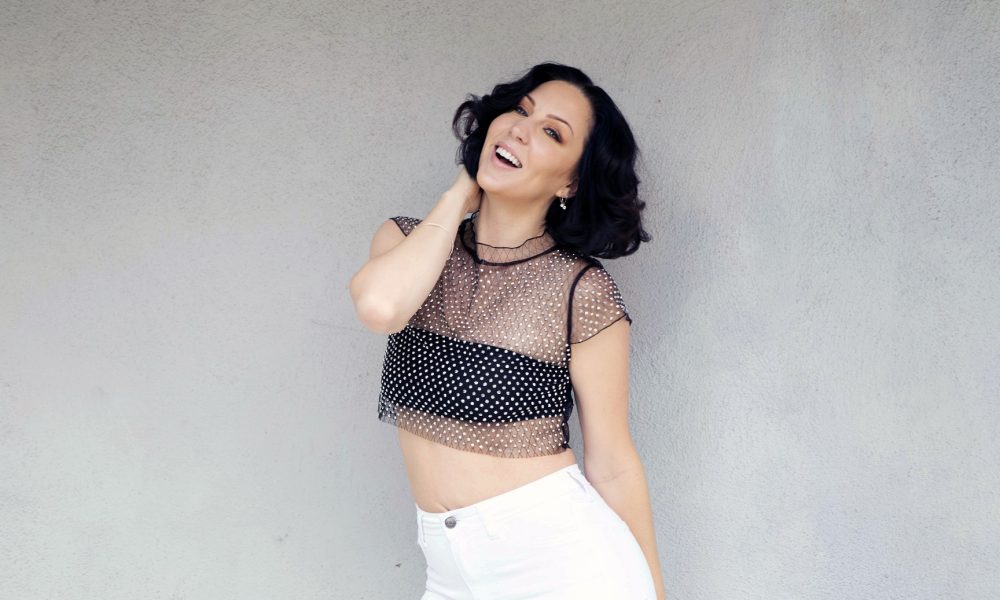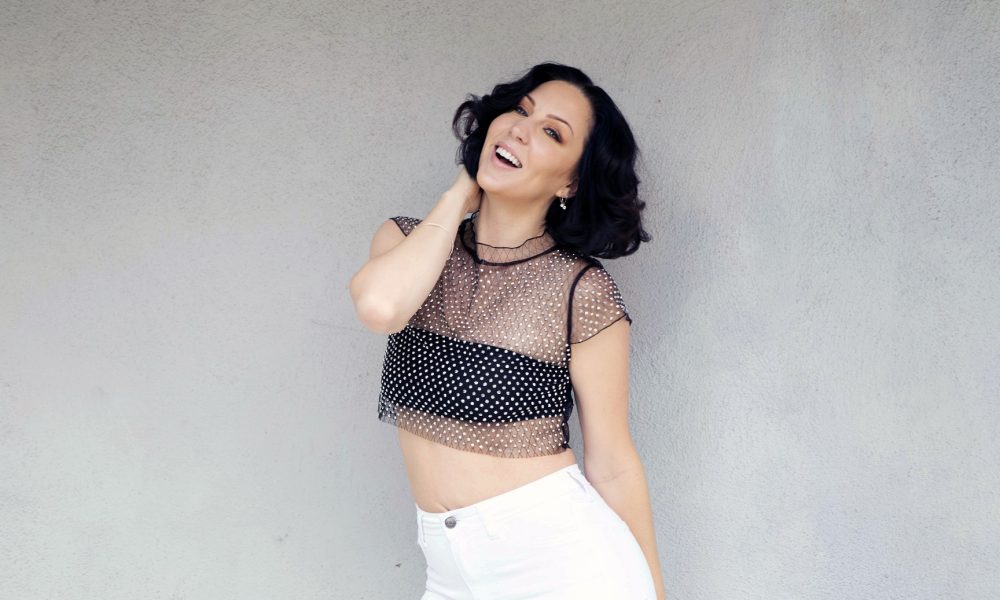 Today we'd like to introduce you to Melissa Staroszik.
Melissa, can you briefly walk us through your story – how you started and how you got to where you are today.
I'm originally from Edmonton, Alberta, Canada and began my training in movement as a competitive rhythmic gymnast. I was the Provincial Champion for five years and progressed to compete Nationally. Dance was an integral part of my training in sport, specifically ballet and after retiring (still sounds weird to use that word lol) from competition at the age of 17 I continued to take ballet and explored other styles as well. It wasn't until after I graduated from University with a Bachelors of Management at the age of 22 in 2007 that I began to take dance seriously and started my first dance crew "Sinfully Sweet", which was an all female dance crew that only danced in heels. Sinfully Sweet served as a platform for me to express myself artistically and as a businesswoman. My crew quickly became the go-to female dance crew to be the opening act for huge artists, the first being Lady Gaga in 2008 and went on to include Akon, Girlicious, Danny Fernandes, Black Eyed Peas, Dave Navarro and countless world-class DJ's.
I quickly began being asked to teach dance classes at local studios in hip hop, jazz, stretch and technique and heels having little formal training myself! I just happened to be really good at it. Actually, I taught my first Hip Hop class only a week after I took my first Hip Hop class. The teacher was the leader of another female dance crew in Edmonton, so we were acquainted and she was familiar with my work. I took her class, and she asked if I would sub for her the following week. That is really what got the ball rolling for me. I quickly began teaching all over Alberta and took it upon myself to learn the foundation and history of every style I was teaching. Any time I had off, I would fly to LA or New York and train my butt off!
I reached a point in my life at the age of 26, where I felt that I had achieved all that I could achieve in Edmonton. I longed for more opportunity as a performer myself and not solely a teacher/choreographer. I applied to a certificate program at IDA Hollywood (world-renowned dance academy that has since closed) and got in. In June of 2012, I made the move to LA for what I had intended to be for three months and haven't looked back since.
I trained and auditioned and landed my first international tour by April of 2013. I worked with an experimental light theater company called LUMA Theater as a specialty performer. In English, that means I did rhythmic gymnastics and various flow toy acts in a pitch black theater with UV light on me in a full body stocking with a hood over my face! I was fortunate enough to spend time in Israel and Spain on that tour and perform like I had desired. However, the producer recognized my qualities as a leader and creator and let the entire cast go except for me. He asked me to create my dream team and so I did. I put together a team of 7 Elite artists and performed with that team for the next three years. We did two US National Tours and various spot dates in the US. I was and still am very thankful for that experience but there came a time where it was no longer serving me. I needed to move on but didn't know to what exactly. When I told my team that I would be leaving, they also left and encouraged me to start my own company. To this day, those six women are still in my life and currently, work for/with me.
It was in October 2016 that Elite Entertainment Global was born. I started getting calls from clients asking for my specialty acts which included: Bubble Sphere, Fire Dancing, Rhythmic Gymnastics, Aerial and Snake Charming (Yup, you heard that right!). It got to a point where I couldn't keep up and needed to contract other talent. I would say that it wasn't really until 2018 that I started to take my business seriously. I joined the Hollywood Chamber of Commerce, TheKnot.com, attended countless networking events, even worked as a Lyft driver for seed money…. and yes, I gave every passenger my business card! My immigrant status didn't allow for me to go the conventional route of applying for a business loan so I did anything and everything I could to make it work….. and work, it did!
Fast forward to 2019 and my business is thriving. I have worked very hard to develop my brand and company culture and am starting to see it pay off. My refusal to compromise my art and integrity was difficult at first but has put me on the map as a luxury entertainment brand. Our tag line is "Details with a heartbeat"… and we do just that. We specialize in Bubble Sphere, Aerial Performers, Fire Dancers, Dance Shows, Walk around Characters, Models, Mermaids and can be commissioned to create out of this world entertainment for your most special events. We are currently the only company to certify our Bubble Sphere Performers and to provide our own lifeguard for aquatic performances. I train each and every performer myself to ensure quality and safety.
Most recently Elite Entertainment Global was featured at the California Wedding Day Best of 2019, basically the Oscars of the wedding industry at The Vibiana Cathedral in downtown LA. Our Floria models and Living Cocktail Table wowed guests as they entered the garden for cocktail hour. We've also created some great relationships with other variety act companies and production companies in LA. Past events include: The Cantiq LA Fashion Performance at Boulevard3, ACE Theater Vintage Gala, Hollywood Expo at Universal Studios, Jingle & MIngle in July at The City Club, 72 and Sunny Holiday party at Clifton's, Fete LA Underwater Model at Lowes Hollywood, Private Parties at Yamashiro and countless other performances with our beloved clients.
At the moment I am revamping our online presence with the help of a wonderful team of people I met at a networking event and harnessing my day to day corporate operations as we have every intention of growing and thriving in new markets.
I do also continue to teach and have gone back to my roots so to speak in dance and teach a weekly heels class at The Basement of NoHo called "The Feels". While it is a dance class, the class isn't about dancing, it's about feeling and being your truest self and the movement will follow… and if it doesn't follow the way you want it to, thats OK!
There was a quote written on the wall of my University (University of Lethbridge) that read "I am still learning". I'm not even sure if it's still there but I live by that quote everyday. I make empowered decisions daily, I'm in charge of a lot of people, I'm responsible for effective communication, exceptional artistry, and world-class entertainment, and though I've tasted success, through it all… I am still learning.
We're always bombarded by how great it is to pursue your passion, etc – but we've spoken with enough people to know that it's not always easy. Overall, would you say things have been easy for you?
Smooth… absolutely NOT!
Moving to a new country by itself is a huge task. Moving to a new country and securing work as an artist, even bigger task!
As an immigrant artist, there are legal immigration guidelines that you must follow. For me, that meant securing an O-1 Work Visa. The process in itself is grueling, checklists, letters of recommendation, newspaper articles, proof of employment in the US and so on. Because the performing arts isn't a conventional job, its hard to prove employment. We literally have to audition/interview for every single job. There is no security. Trying to answer the questions of "where will you be working in three years?" was very intimidating. At the time, I didn't even know what I was going to be doing the following week!
Challenge aside, I was able secure my first work visa only to have to revoke it myself a week after it was approved. My sponsor flaked for reasons I still don't understand and I was in a difficult position. The best choice for me as advised by my immigration attorney was to revoke my hard earned and incredibly expensive Work Visa and start over. So I did, and once again it was approved, under better conditions. The crazy part though, it was approved the day before I was set to leave on my first US National Tour. I was the Choreographer and Creative Director for the tour. My lawyer told me to continue rehearsals as usual as they didn't foresee there being any issue approving my work visa, so I did. It was all very nerve-wracking but ultimately worked out. I made a quick trip to Canada to get my papers in order and fulfilled my duties of the tour and beyond.
In 2017, I qualified to apply for a US Green Card based on my achievements in the US and the formation of my Business (Elite Entertainment Global) and was approved!!!
I've been very fortunate to have the financial support of my parents. I'm grateful to them everyday. I'm confident that I would have made it on my own, but I don't think my rise would have been as quick without their help.
So, as you know, we're impressed with Elite Entertainment Global – tell our readers more, for example, what you're most proud of as a company and what sets you apart from others.
Elite Entertainment Global blends artistry with business insight to deliver unparalleled variety entertainment to high profile luxury events in Los Angeles. We offer an array of acts ranging from Dancers, Roaming Character Models, Aquatic and Specialty Acts, Aerialists, and Fire Performers—to corporate and residential clients and event professionals in Los Angeles and the surrounding area. Our company was founded by artists with business backgrounds. That means we have an in-depth understanding of the entertainment industry from both talent and management perspectives. These skill sets, combined with our first-hand experience, help us maintain talent satisfaction and successful operations. All of our water performers are certified to maintain the highest quality in performance, professionalism, and safety. When it comes to specialty event entertainment—from mermaids, to roaming character models, to aerial bartenders—we deliver.
I am most proud of the culture I have created. I have 1000% confidence in my team. A lot of that stems from relationships I created when I was on tour. Of the team of dancers that toured with; Elizabeth Ann Poinsette has become my Production Manager, Lisa Kapchinske and Event Manager, Sarah Lleon as a Social Media Advisor and Melanie Cresson, Taylor Jayne Thompson and Monique Ziering as exceptional talent. The willingness from these ladies to be led by me while empowering them to make their own choices is the foundation of my company. They are integral role models for my 52 other contractors and have really helped foster my company culture.
What sets me apart from others is that I have experience on both sides and not just a little bit. I can perform every single act my company offers, I understand how to treat talent while being a boss. My degree in Business Management is a tremendous asset that helps me everyday. My talent as a creator is top notch. I sketch, design, and fabricate 90% of the costumes and acts that my company offers.
So, what's next? Any big plans?
My plans for the future are to grow BIG. There's a reason I called my company Elite Entertainment GLOBAL. I have every intention of growing my brand globally. I would love to create shows for theme parks, cruise ships, award shows, tv, and film.
My goal is to be the ONLY choice when it comes to specialty entertainment by continuing to create innovative acts while being open to positive transformation.
As for big changes, I would say the biggest change will be our new website which should be launching in the next month or so. I've spent countless hours working with Webstyle to create a stunning layout that is user-friendly and informative. Aside from that, my team is growing exponentially. I am currently interviewing for costumers, event managers, production managers, and a personal assistant… because the universe knows I need that!
Contact Info:

Image Credit:
Ian Maxion – Headshot/Personal
Getting in touch: VoyageLA is built on recommendations from the community; it's how we uncover hidden gems, so if you know someone who deserves recognition please let us know here.