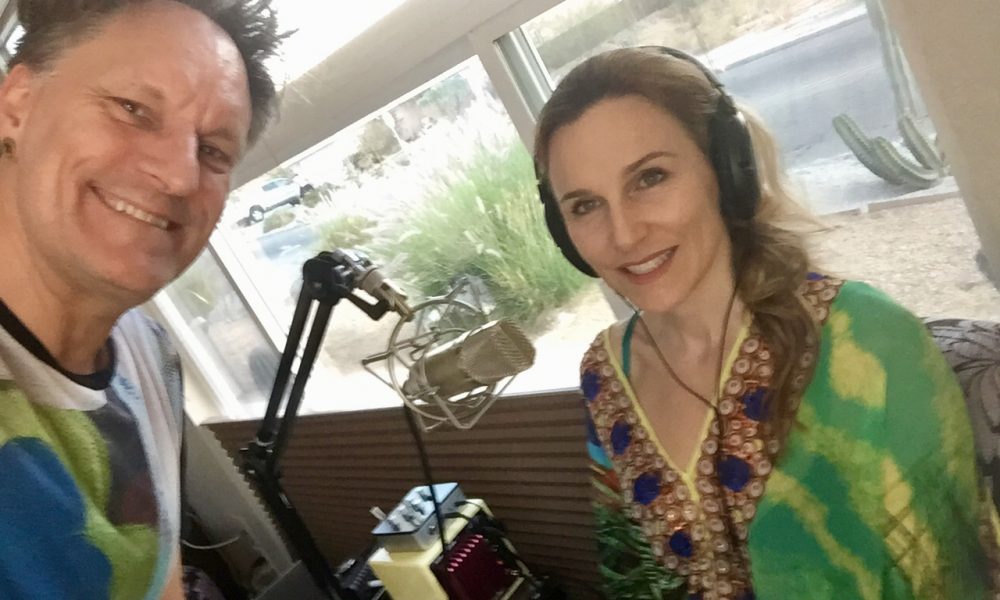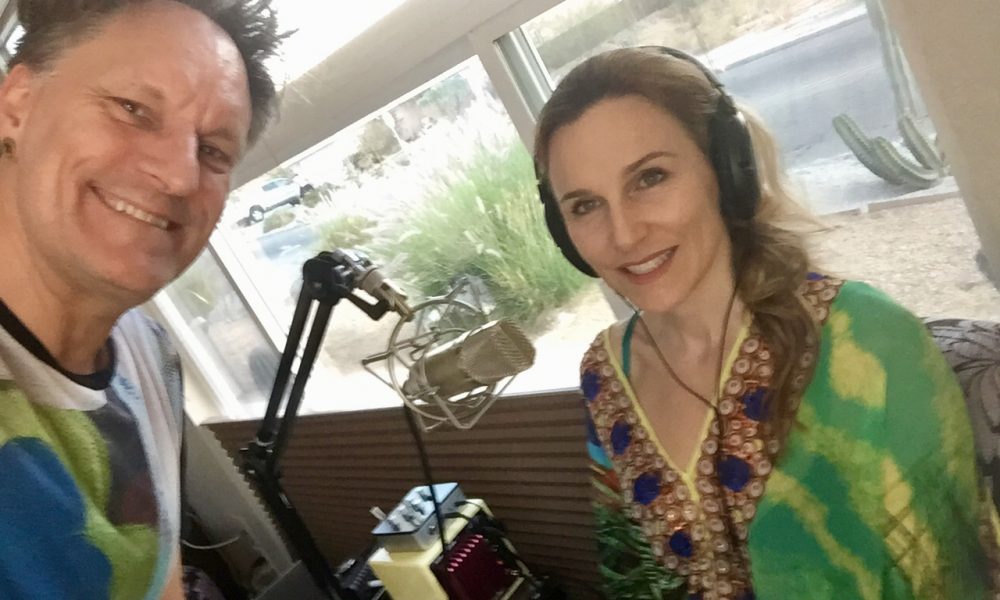 Today we'd like to introduce you to Melissa Rebronja.
Melissa, let's start with your story. We'd love to hear how you got started and how the journey has been so far.
I'm a heart healer and a hypnotherapist. I was raised in Toronto, Canada and born in a beautiful, war-torn country that no longer exists, Yugoslavia.
LA is now my permanent residence, where I've been living since 2012, over six years now.
I lived in four different cities (Belgrade, Toronto, Vancouver and LA). I have friends that I love from all different religions and cultures all over the world. My family consists of Atheists, Muslims and Christians. I LOVE all of them and see our world as ONE.
My wish is for everyone to love each other. When I see people being good to each other, it touches my heart.
My healing journey began with a powerful rebirthing session that began to un-numb my heart and unleash my voice.
I had a decade-long career as a singer/songwriter in the 2000's. I had 2 songs on Canadian mainstream radio and a video on BRAVO TV.
I recorded and released 3 full albums and 2 ep's, under my full name Melissa Rebronja and EMAR.
The first song I ever wrote was about the madness of war & separation, "It Could've Been Me". Later, as I embraced my voice as a messenger of peace, I wrote "Sutra" and EMAR came to be. It's about returning home, forgiveness and love. (http://emarmusic.com)
As EMAR, I sang in many different languages 'cause I wanted everyone on Earth to relate. I celebrated many different cultures in my music 'cause I want YOU to know you belong, no matter what color, religion or nation you are. I want peace and oneness for ALL of us.
At University, I took many Psychology classes. When I began writing songs, I also became a Certified Life Coach. I've gone through a long journey of personal growth, becoming a Life Coach, Energy Practitioner and Hypnotherapist.
Since 2001, coaching has been a wonderful modality to help people, but it wasn't until 2015 when I began using hypnosis that I noticed a deeper level of healing for my clients. It was then that I became a Certified Hypnotherapist, working with our subconscious mind that my Heart Healing practice fully blossomed.
(http://www.healyourheart.love)
I help people heal emotional wounds such as trauma and heartbreak, so they can live more confident, happy and connected. Modalities I use are hypnotherapy, life coaching and Chakra energy.
I work with people one on one and also run groups and workshops.
I have offices in Hollywood and Marina Del Rey and also work with clients remotely over Zoom and Skype.
In 2017, I combined my healing work and music along with my partner and producer Will Henshall, creating a new genre called HDM – Hypnotic Dance Meditation.
Hypnotic Dance Meditation (HDM) is embodied meditation for people who don't like to meditate in the traditional sense. With HDM you don't have to 'force stillness' while sitting in silence, cross-legged on an uncomfortable wooden floor. Instead, let your unconscious mind do its thing while you let your body move any way it wants to.
Spoken Word Meditation and Sung Vocals written and performed by me, Melissa Rebronja. Music written, played and produced by Will Henshall.
All our Hypnotic Dance Meditations are available for FREE at:
I hope you enjoy.
We're always bombarded by how great it is to pursue your passion, etc. – but we've spoken with enough people to know that it's not always easy. Overall, would you say things have been easy for you?
I've traveled a long way to be the light I am today. I was raised in a harsh culture and abusive family environment, in a country eventually destroyed by war. I moved back to Canada, just before the war in Yugoslavia broke out.
In the early 90's, I regularly visited my Dad, who still lives in Belgrade, Serbia now. During that time, back in Canada, for my Creative Writing independent study project, I wrote an essay about the war and destruction of my homeland. I got an A+ with this note from my teacher: "Outstanding! A valuable document. Keep it for reading to your children after the madness has died down." See "Summer of War Journal – Through the eyes of a teenager" http://emarmusic.com/summer-of-war-journal/
This tension for me reached its peak in 1995 when alongside my Serbian uncle I was defending my Muslim family's home from Serbian refugees from Croatia with an ax in my hand. As brave as I seemed, that incident was a big trauma for me, affected me on deep levels and made me fully disconnect from people from that region for years to come. See http://emarmusic.com/it-couldve-been-me-2/ for the full story.
Back in Canada, I attempted to live a "normal" life away from the madness of my homeland. I stopped all visits to Yugoslavia, I sang in school choirs, completed University and found a job in a bank. Working in a bank was short-lived as my soul longed to feel and express. I moved from Toronto to Vancouver and began the healing journey of my soul through music and personal growth.
In Vancouver, I had my very first rebirthing session. A type of breathing that releases suppressed emotions within the body. Fifteen minutes into the breath, like a volcano out came the pain and sorrow over the loss of my homeland, people and atrocities. I wailed, I cried, I deeply felt the sorrow of my soul for the first time in years.
Shortly after, I learned my first few chords on the guitar and then came my very first song, "It could've been me." It was so personal to me that I was too shy to place this song on my first album, so instead, I sneaked it on my second released album as the very last song.
Through these struggles, I learned that the only way out… is through; feeling and forgiving the past, surrendering and trusting the future, living fully in the present, here, now, today.
We'd love to hear more about your business.
I am in the business of heart healing. I help people heal emotional wounds such as trauma and heartbreak, so they can live more confident, happy and connected.
My mission to help heal all hearts with my creative and healing work, helping people live, love and prosper by being their most authentic self.
I've helped many people remove blocks, heal pain and ultimately discover themselves as their own source of everything they need. My clients come from the worlds of entertainment, business, music and all walks of life.
I am most proud of seeing my clients be able to forgive the past, heal their wounds and empower themselves with self-love.
What sets me apart from others is probably my own past experiences and healing, being able to now hold a deep, safe, sacred heart space of unconditional love for others to heal themselves.
What were you like growing up?
I moved around a lot as a kid, from Europe to Canada at only 6 months, then back to Europe at age six, then back to Canada again at age sixteen. I always felt like I was the kid from somewhere else like I didn't quite belong wherever I was.
Despite the moving, I easily made friends, as I always loved connecting with people. I enjoyed to sing, imitate others and make people laugh. I was always part of school choirs, also often asked by adults to sing to entertain including my 3rd grade teacher.
I was always interested in people and relationship dynamics. My Dad and I used to read the famous advice columnist Ann Landers together while I lived in former Yugoslavia in the 80's, for reasons of growth and also not to forget my English.
I started coming up with my own mini-theories on life and people, offering unsolicited advice to friends and family members at quite a young age. I remember unintentionally pissing off an aunt with my own advice and theories who ended up yelling at me saying: "You are and your little philosophies!" I took it as a compliment.
Pricing:
One session – $150
First 3 Session Package – $400
Six Session Package – $850
Contact Info:
Getting in touch: VoyageLA is built on recommendations from the community; it's how we uncover hidden gems, so if you know someone who deserves recognition please let us know here.