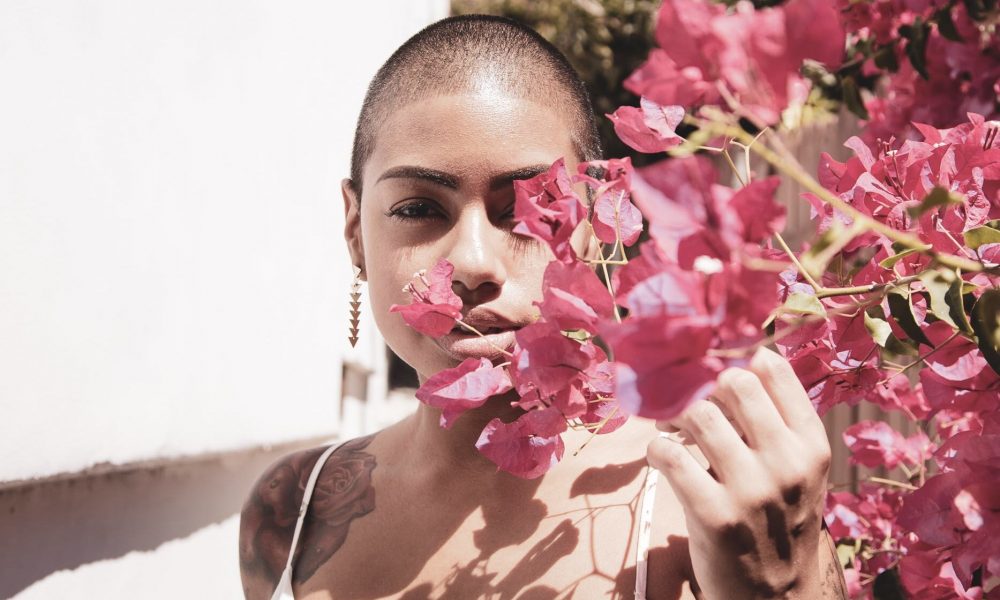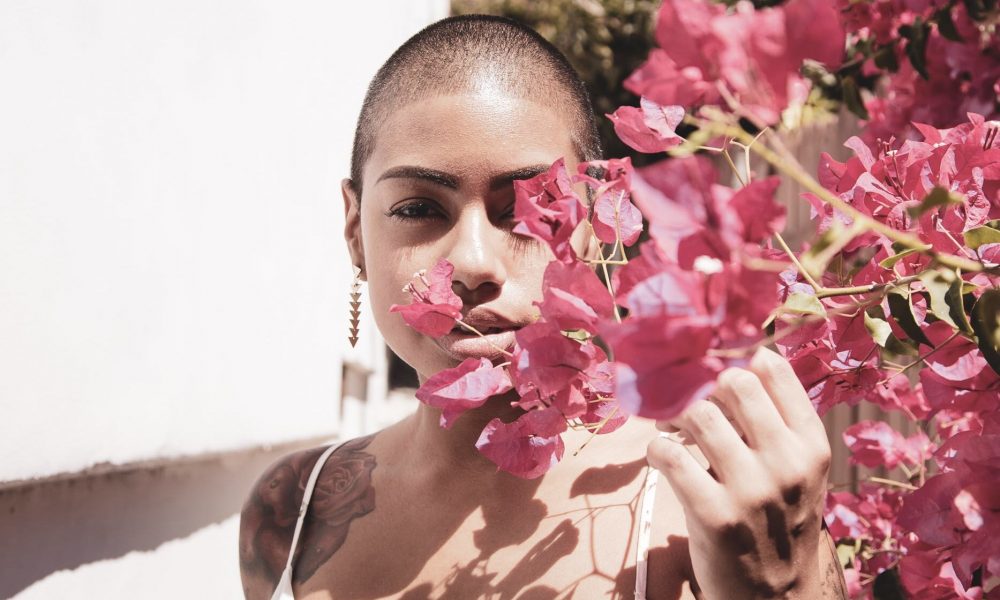 Today we'd like to introduce you to Melissa Mel.
Every artist has a unique story. Can you briefly walk us through yours?
I was born & raised in New Haven, CT with a love for arts & crafts… but very little fine art skills. In high school, I discovered a genre of art called Graphic Design & found my career. I enrolled at the University of Bridgeport for the windows overlooking Long Island Sound and got my BFA in Graphic Design with a minor in Mass Communication. Looking back, art school was great but not worth the decades of debt that comes after.
While I was in college, I had several design internships, both in-house & agency positions, and decided agency life was way too unstable for me. My first career job was as an in-house designer at a door & hardware company. Not the most glamorous industry, but I learned so much about office politics that they didn't teach you in school, the good and the bad. As you can imagine, that place prioritized sales over design so after a few years, I started feeling creatively suffocated & made the switch to an agency job. I even took a pay cut to get the hell out of where I was at.
I quickly learned there are pros and cons to every job & every part of the design industry, but no matter the job it was the people that had the biggest effect on my day-to-day. I loved my team, the work was always keeping me on my toes and we played hard as much as we could. Unfortunately, the instability of agency life reared its ugly head when my team's client dumped us & all my close friends were let go as a result. Without them, I realized this job was nowhere near as fulfilling as I felt a job should be.
On top of that, life in CT had become stale & I'd outgrown the limited opportunities there were for me there. Did I mention the weather was miserable most of the time? I'd run out of money living on my own & was back with my parents to save up enough money to get the hell out of CT, even without a job. Every East Coast creative I knew had Cali as the ultimate end-goal, including myself. If I was gonna struggle, I wanted to do it in the sun.
In came the universe. My job has offices all across the country, including sunny California. I had been applying to Cali jobs for over a year with no luck, so when a position opened up in my job's Irvine office I jumped at it without a second thought. After flying out for a test-day, I got the job, packed up my hatchback & drove across the country with my mom to my new home. This all happened in less than two months, it was that fast.
My first year in Cali was a beautiful, blurry rollercoaster. I've had three addresses due to shitty living situations, and there were days when I doubted I'd made the right decision, moving out here completely alone. But the universe came through for me again, as it always does. In CT I had a lot of photographer friends who encouraged me to get in front of the camera. First thing I did when I got out here was to find photographer & model meetups to make sure I didn't lose my modeling momentum. It was a great way to meet people and build a network.
One of those meetups ignited a series of chance meetings (read: divine universal interventions) that brought so many beautiful connections into my life. I have my tribe, my network, and my own place, all the things I couldn't say this time last year. I know at any point this can all go away as quickly as it came, so I cherish every bit of it.
Please tell us about your art.
For me, modeling started as & remains a form of self-love. I started just modeling for friends & loved how it felt, seeing myself through their lens. The more I got in front of the camera the more comfortable it felt, and I started paying more attention to my body & posing. I love being able to create visual magic & look back at shoots like "Damn, we did that!" I started playing around with styles to vary my look & quickly fell in love with styling. I love pushing the envelope with how surprising & intense my looks can get, playing around with textures & patterns that I normally wouldn't try. I've recently rebranded to expand my creative work beyond just modeling, although that remains a key focus for me. I'm working on more intentional collaborations when it comes to brands, and am exploring making more conceptual magic.
Another big focus is my Instagram series WoMiSmallBiz, in which I shout out, support & show love to women- and/or minority-owned small businesses – WOC, POC, LGBTQIA, basically, any small business not run by a white man. This entrepreneurial Cali spirit made me want to be more conscious of where I spend my money, and I love discovering new brands & letting people know about them, too. As hard as pursuing & living off your passion can be, for POC & marginalized communities it's that much harder to gain visibility & resources. For a lot of these businesses a simple follow, share or like can make all the difference. They don't have huge financial backers, so they rely on support from regular people like us to thrive.
I expanded that to a video series WoMiSmallBiz SPACES, which highlights WoMiSmallBiz's that offer safe spaces for people within these marginalized communities to network, thrive & use their services. These kinds of spaces were important to me as a new transplant; I'd scroll Yelp, Eventbrite & Meetup for places to go on my own & hopefully meet people that look like me & share my experiences. My whole money mindset has changed as a result of these projects – if there's a chance what I'm about to support is available from a WoMiSmallBiz, I'll seek that out instead. Hopefully, those who watch will do the same!
Do you have any advice for other artists? Any lessons you wished you learned earlier?
If you're a creative and haven't read BIG MAGIC yet, do yourself a favor! It completely changed my perspective on creative ideas and finding my passion, because I honestly have no idea what it is that I'd love doing every single day for forever, and I'm okay never finding it. Instead, and thanks to BIG MAGIC, I focus more on always being curious & being open to what comes out of that curiosity. It wasn't easy getting to this point though, especially in a society that drills concepts like "find your passion and everything else will follow" into your head. I call major BS. There's no one right path, and no one path is linear or definitive. If committing to one form of art to define you isn't your thing, don't force that notion onto yourself or your art! I keep my career (design) and art (modeling/content creation) compartmentalized for now because that's what works for me, so however you find peace, do that. Experiment, fail, take breaks & revive at your own pace.
Surround yourself with as many creatives as possible, no matter the genre or area of the industry. Really swim in this entrepreneurial creative spirit because it truly is a Cali gem. Being up close & personal to so many passionate creatives & entrepreneurs on every part of the journey has taught me so much. I'm learning the good and the bad, the do's and the don'ts, about life and art, all while supporting my insanely talented friends & connects. Tap into this vibe.
How or where can people see your work? How can people support your work?
Season 3 of WoMiSmallBiz will start mid-September and I'm super excited that I may have enough businesses lined up to finish out the year! One of those is a yoga & mindfulness retreat I'll be attending this October in Jamaica. I'm a huge wanderlust but haven't had a trip in over two years so I'm really looking forward to walking on new soil. I'd like to partner with some small brands while I'm there and do some light vlogging, but I'll mostly be in the moment & focused on replenishing.
I'll be guesting on a podcast I found on Instagram called Amigapreneur, which I'm so so excited about! So many of my friends have podcasts but record during the week so I haven't been able to be a guest or get a behind the scenes look at how it's all done. Podcasts have become one of my favorite ways to consume content, and launching one of my own is definitely something I've thought about, so being a guest on one will be my sort of test run. I'm grateful to even be seen as guestworthy by a total stranger – a testament to the good power of social media, because this connection all started with two strangers showing love for each other's work in the DMs.
Contact Info:
Image Credit:
KC Slagle, Michael Trullinger, Alex Morehouse, Mike Real, Alexis Vaughn, Stephen James, Warren Jennings, Scott Sapp
Suggest a story: VoyageLA is built on recommendations from the community; it's how we uncover hidden gems, so if you or someone you know deserves recognition please let us know here.