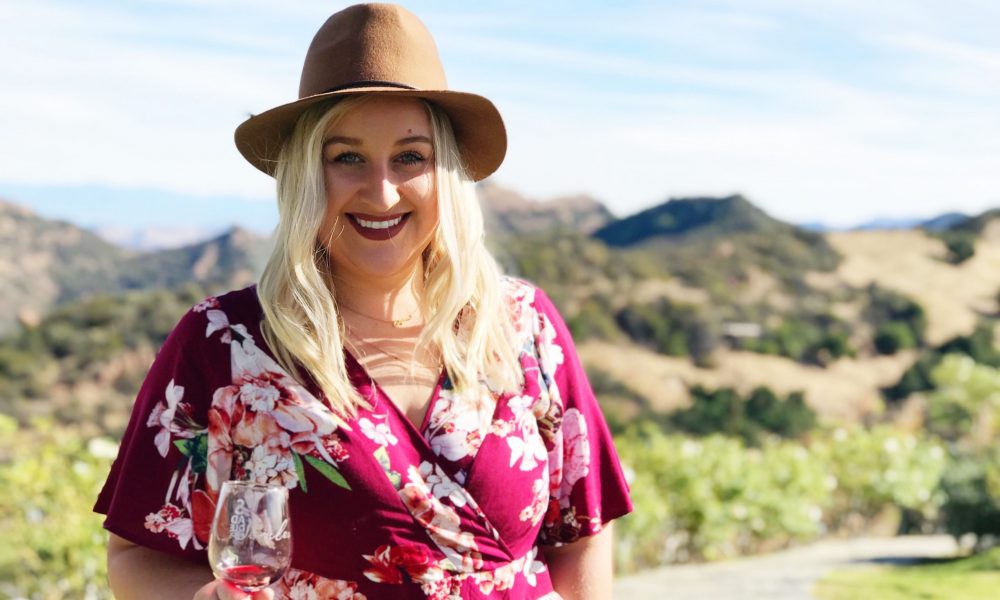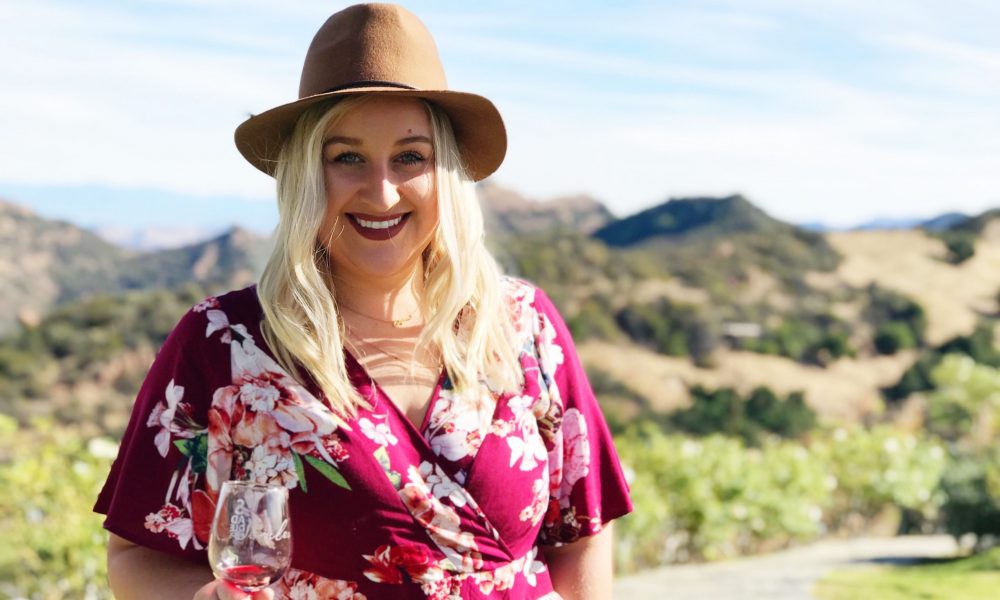 Today we'd like to introduce you to Melissa Foulks.
So, before we jump into specific questions about the business, why don't you give us some details about you and your story.
I was born in raised in New Jersey! Growing up I surrounded myself with music – from purchasing CDs to play on my Walkman, to owning the FIRST iPod, and staying out late on school nights to catch a concert. There's no musicians in my family, but what I can tell you is my parents are HUGE music lovers too. I was actually named after a song, The Allman Brother's Band's "Sweet Melissa" – the live version, my Mom would kill me if I didn't mention that.
With a love for music and a family constantly reminding me how creative I was. It was easy to decide that this was the industry I wanted to work in. When it was time to head off to college I knew I wanted a major that was tailored to the entertainment industry. I only applied to schools in New York City, because that was where my heart was set.
I attended Wagner College, class of 2015, where I majored in Arts Administration. The second I got there I was eager to start interning, freshman typically didn't intern, but that didn't stop me. I was navigated into my first internship thanks to a friend who was a Sophomore and had previously interned at this company. I interned in the promotions department at Cumulus Media's 95.5 WPLJ, a station I grew up listening to. I actually remember signing the station jingle in the car with my Dad when he'd drive me to school.
The internship was a dream come true, it was almost a blur because before I knew it my boss called me into her office and handed me forms to sign, she said she wanted to hire me part time. That was the moment I knew I was doing something right. From there I worked part time with the company for months, I'd eventually leave to purse an internship with The Walt Disney Company and relocate for a semester in Florida.
When I returned to NYC after missing a semester of college for this internship that I hoped would benefit me in the long run – spoiler it did, I jumped into an internship with a big-name record label. It wasn't what I expected, it wasn't that rewarding experience I had gotten at the radio station. But, I felt good continuing to write my story in "the industry."
Missing radio I made it my mission Spring of 2014 to apply to tons of radio stations for summer internships. I remember applying to programming internship with Radio Disney, but it was based out of Los Angeles. I thought I'd never get it, so why not apply. Well, after a few rounds of interviews sure enough I landed it. I was terrified to tell my parents, but hey they let me move to Florida for 5 months – sure they'd let me move across the country for a summer! They did! Boy was I lucky for their constant support.
Doing that internship with The Walt Disney Company paid off and interning/working with that radio station did too, because it landed me that internship with Radio Disney – which would be crucial to where I am today. That summer was the best summer of my life thus far. I was on my own in LA, meeting new people, and got to be super creative in my role! I didn't want to leave, yet I knew I had to because I had my senior year of college to finish up.
As I returned to NYC that Fall riding a high from a summer in sunny LA I was beyond over college. I got a taste of the real world and it was all I wanted. I was over the costume parties, going to classes and living in a dorm. To take my mind off of the last year I had to push through I channeled that energy into my career. I had received an email from Clear Channel, now iHeartMedia when I was in LA, seeing if I was still interested in that part time promotions position I applied for in the Spring. I told them I was interested, but I was in LA for the summer.
Pushing myself to reach out was something I'll never regret. I was given an interview and ultimately brought on part time to the promotions team for Z100. Again, a station a grew up listening to and literally listened to every time I drove off campus with my best friend to Starbucks. I spent a few months on the promo team, working awesome events like Jingle Ball. Pinch me moment for sure, that high school girl uses to tell her friends I'll be working this show one day year after year attending the show in sequin outfits. Sure, enough I did!
Headed into my final semester of college my major requires a full-time internship in place of classes for that entire semester. At this point I'm working part time for my dream company and have interned everywhere under the sun. Meanwhile others in my class are just applying for their first internship ever. I talked to my advisor to see if I could count my job towards some hours and intern in another department. A girl on my promo team started as an intern and said she'd connect me with the person within our company who hires the interns.
I'll never forget interviewing for an internship with him while I was already an employee. I felt like I was doing things backwards, but again knew this would somehow benefit my future. He took a liking to my personality and eagerness, I knew he'd have my back. He did, because the company didn't want an employee also being an intern so I ultimately had to resign from my part time position and be hired as an unpaid intern. I did just that. I interned with Elvis Duran and the Z100 Morning Show as a digital intern, I learned everything I know today about blogging, social media management, taking photos. To make it full time I also interned with an on-air personality from Z100 as a producer.
So, I wasn't getting paid anymore, but I was in a way more creative role and totally thriving. I made amazing connections, friends, mentors – people I'm still super close with today 4 years later. I would leave campus before the sun came up or leave after it went down to drive from Staten Island, where my school was to Manhattan where the station was located in Tribeca. My dad hated our EZPass toll bill all those months. (You have to pay to use bridges and tunnels in New Jersey & New York)
I graduated May 2015, spent the summer beyond school still with Z100 hoping a full-time role would open. Nothing did and it was July, I panicked. Looking back that summer was pretty dark, I cried often. I thought of all the strides I made in college and it got me nowhere. I was left with a diploma and no direction, nobody really tells you what life is like beyond graduation.
Things started to show potential towards the end of the summer when my old boss from Radio Disney reached out to see what my employment status was. I explained where I was, nowhere and he urged me to fly out to LA for an interview with him. So, I did, a chance to see my friends and a chance for a job – sign me up! The plane ride home from that trip I knew I was going to get in the car and tell my mom I was moving to LA. I got in when she picked me up from the airport and she said, "You're moving to LA." She just knew!
August 2015 my Dad and I drove my car loaded with my entire closet across the country to Los Angeles. He moved me into my first apartment in North Hollywood, we bought out the entire Burbank IKEA and I was the happiest I ever was. I worked with Radio Disney producing the morning show, but it wasn't all I had dreamed it to be. It wasn't the same as my internship experience with the company. I won't go into detail, but I was super unhappy. I missed iHeartMedia and Z100 a lot.
Only maybe two months being in LA I applied to KIIS FM, Z100's sister station here in LA. I heard nothing for maybe 6 months then one random February morning got a calling asking me to come in for an interview. They were blown away by my experience and told me they actually needed a producer for the midday show. Wow, I thought now things were making sense.
March 18th, 2016, I started producing middays at KIISFM. Again, I made so many wonderful friends and mentors. I was there until September 18th, 2017 – a year and a half. There were ups and downs in that role as well. I look back and realize it was all a learning experience for sure. What I will say is working in radio in LA was way different then my time in NYC.
Today I'm self-employed. I made connections during my time in the industry that I was able to take with me. I ghostwrite blogs and manage social media accounts. I work with a local influencer as well! I realized what I was good at and ran with it. In addition to my work for others I started my own blog (melisfoulks.com) and began pushing my self-brand Melis Foulks. I started investing in myself instead of all these companies where I was seen as disposable at times. I'm hustling to pay the bills and I'm always trying to push myself to the next level. I know that another door may open for me soon or maybe months from now. But, what I've learned in this crazy journey in the past 7 years in "the industry" is that everything truly happens for a reason.
Great, so let's dig a little deeper into the story – has it been an easy path overall and if not, what were the challenges you've had to overcome?
The road to get where I am today hasn't been smooth. There have been TONS of challenges in my way. Sometimes it was just myself who was in my own way. But, when I pushed myself I always landed where I was supposed to be.
Alright – so let's talk business. Tell us about Melis Foulks – what should we know?
My blog is a lifestyle blog. I love sharing recipes I'm making, DIY projects, music I'm obsessed with. I basically am sharing everything in my world with my friends. I call all my followers on social my friends, because even though I may not really know them all in real life we are still connected in some way!
I'm just 100 percent me. I think for a long time I never wanted to promote myself. I was working for others, promoting them so I thought why anyone would care what I have to say.
Is there a characteristic or quality that you feel is essential to success?
Being authentic has really contributed to my success. I'm not trying to be anyone else. I think my friends really see that because they know I'm not putting on a front, I'm transparent and if they know that's me they are going to really connect to what I'm saying.
Contact Info:
Getting in touch: VoyageLA is built on recommendations from the community; it's how we uncover hidden gems, so if you know someone who deserves recognition please let us know here.