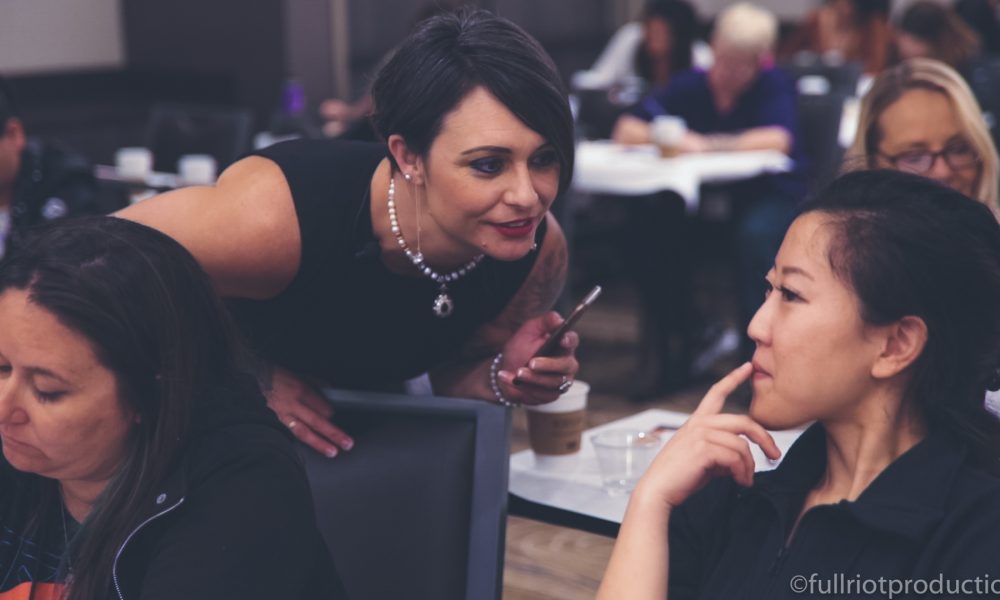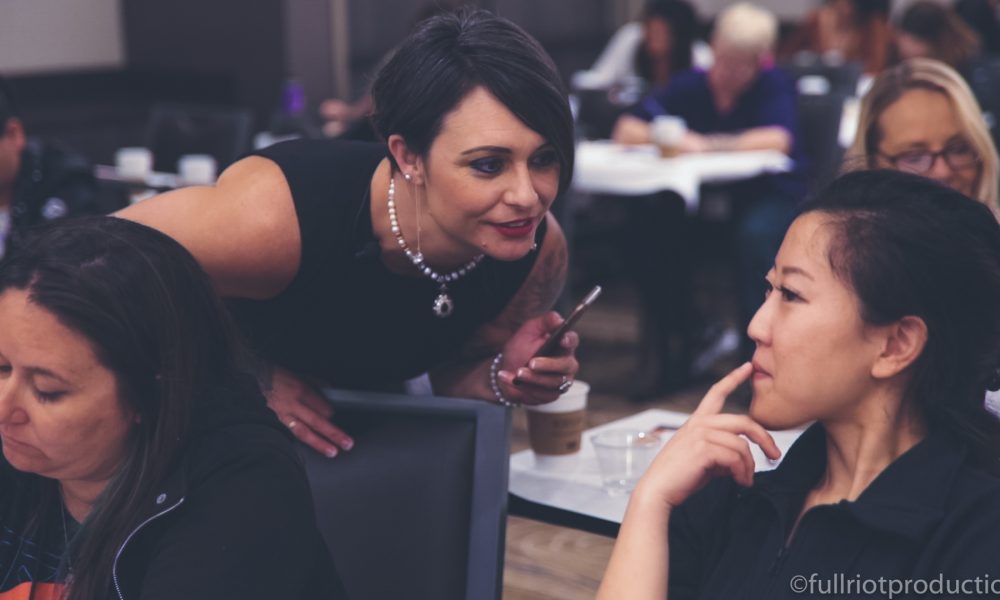 Today we'd like to introduce you to Melissa Binkley.
So, before we jump into specific questions, why don't you give us some details about you and your story.
I started my business in 2010. This is the story about how I came to start it and the beauty and struggles that can only a female entrepreneur trying to make a difference in the world can know.
Although I don't remember the first time, I was nearly beaten to death before I even took my first breath. From that moment forward, I remember the countless nights of terror as I huddled in my room watching my mother be pulled across the room by her hair or hearing the screams of agony. At the age of nine, I became mother, caretaker and solace for my two younger sisters as our mother was taken from us, she was alive but gone, escaped to save herself from abuse.
Within six years of my graduation from high school, I had gotten married and divorced, had a beautiful daughter, Michayla, graduated from The Ohio State University with honors, obtained and lost a corporate job, learned to hide my eating disorder and self-mutilation behind fitness regimens, became a regular drug user and a full-time drug trafficker, was prescribed every medicine under the sun for anxiety and depression, had landed myself numerous times in the hospital and I knew how to pretend that everything was ok. I never spoke about my trauma, to the contrary I would have told you I had "fixed" it all.
I was on a whirlwind of destruction by 2004, quickly heading to one of two places: the grave or prison. I now realize that the synchronistic and magical events that saved me from myself so many times was not luck or chance but my Intuitive Intelligence hitting me over the head like a 2 x 4 to awaken me to my possibilities.
That year I began to dig my way out. It felt like I had been dropped in a massive well and I was using my bare hands to scratch my way to the top. I spent five years trying to heal, thinking I was "doing" the right things. My body was sick from food disorders, exercise disorders and drugs and then in 2009 I had my first real breakthrough, I stopped fighting and finally asked for guidance and help beyond my conscious capabilities. This action landed me with an eviction notice and bouncing from car to friends' homes for nearly a year. I had asked for this and what ensued was the journey to I AM and what led me to creating The Intuitive Intelligence Academy. A journey from broken and homeless to whole and fulfilled serving as a leader, speaker, and spiritual teacher. I have impacted and helped thousands of people and yet I struggle incessantly to build a financially successful business.
This journey to Intuitive Intelligence became my sacred revolution. It is not the situation or the event but the lack of trust in ourselves that rattles us. It is the betrayal of our own identity and beliefs that truly shake us to the core. This is when the opportunity to completely shift and transform comes. When you are stripped of everything and must build from the ground, starting with trusting yourself first. I spent years breaking the habit of being me, that little girl that never grew up, the soul that had chosen this. I could never lead and teach without having been in the darkness. To be the lighthouse shining in the through the darkness you must first understand it, cherish it, love it and hold it. Otherwise, you will always judge it and those in it. Sacred revolution comes when you can not only let go of judgment and fear but accept even the enemy and forgive. Realizing that forgiveness really doesn't exist because why would you ever forgive your greatest spiritual teachers. I slowly began to heal and as I healed I helped others to do the same and I built it into a business.
In 2010, I began training at the Institute for Integrative Nutrition (IIN) to learn to truly heal my body from years of abuse and get a plan and system to help others like me. In 2017, I was asked to return to IIN to teach Intuitive Intelligence, I had come full circle. I painstakingly went from homeless to hopeful and by November 2014, after my first conference, I made a seemingly crazy decision to start traveling the world, speaking, and sharing my message but the journey has not been an easy one and I many times I have nearly walked away.
I decided to follow my inner voice. I gave up my home in February 2015 and started traveling and spent the next 33 months traveling the world helping others to heal from heartache, abuse and trauma and learning to step into the magic of the universe. In 2015 I started my journey to my spiritual advancement that I know spread around the world. In 2017, I opened the doors to the Intuitive Intelligence Academy, my last ditch effort to share my work and create change and began teaching these processes to others, to heal their own trauma, connect to their Intuitive Intelligence, and learn how to do this work for themselves and share it with their communities and tribes so together we can reach 1 billion in my lifetime. Currently, we have serviced over 150 students, my dream is to take this work even deeper and reach 1 billion lives through our online programs, and live retreats and conferences. I work with human trafficking organizations in several countries and we are currently working to get into rehabs, veterans associations, and countries like Uganda and Kenya where there is great need due to trauma from genital mutilation. My business has seen its ups and downs since I began in 2010 like any normal business does. I have contemplated walking away many times over the last ten years the only thing that keeps me going is knowing that eventually the impact I create will give way to creating something sustainable for many generations to come.
Since beginning this healing journey in 2010, I have traveled to many countries sharing my message of healing and manifestation. I have shared platforms with leaders such as Dr. John Demartini, Deepak Chopra, Gabby Bernstein, Lewis Howes and Marianne Williamson. My goal is to reach 1 billion people in my lifetime and shift the consciousness of the world. My company was recently featured in Inc. Magazine and I have interviews coming out in Authority Magazine, Thrive Global, Buzzfeed by the end of the year and have the opportunity to be featured in Forbes and Entrepreneur next year. I just signed my first billion dollar company to work with and I have programs running in several countries including Australia. We are now a global name and sharing the message of healing throughout the world.
We're always bombarded by how great it is to pursue your passion, etc – but we've spoken with enough people to know that it's not always easy. Overall, would you say things have been easy for you?
I have learned that owning a business is one of the most spiritual awakenings you can encounter. It brings up all your values of enoughness and worthiness. In the ten years, I have been in business, I have considered walking away at least three times. I realized even though my sales looked good on paper that didn't mean I could pay my bills or my team. I have maxed out credit cards to grow, paid for coaches that didn't work out, and lost relationships from overworking. I finally figured out the difference between cash flow and sales and had to learn to be a business owner and not just an employee in my own business. It has been easy but it's been worth every moment.
Please tell us about Intuitive Intelligence Academy.
The Intuitive Intelligence Academy is the world's premier institute for Personal Transformation, Heart Intelligence, Intuition and Spiritual Alchemy offering personal and spiritual development courses, retreats, 1 to 1 coaching, group programs and healings and online coaching certifications. We teach people how to access deep states of intuition and enter levels of the soul, subconscious, psyche, and collective consciousness to reprogram your genes and learn to heal physical, emotional, and mental illness and trauma.
Our unique approach merges modern science with the wisdom of our past to shed new light how to shift paradigms and heal at a core level so you can manifest and create the life of your dreams. The curriculum at our healing school is based on innovative brain science, heart intelligence, psychology, quantum mechanics, ancient wisdom traditions, and intuitive practices. I have years of trainings, certifications and degrees in neuroscience, quantum physics, cognitive behavioral therapy, NLP, transpersonal psychology, consciousness, heart science, health coaching, transformational coaching method, and spiritual healing techniques.
I am proud that we have reached thousands of people in over 23 countries and are growing daily.
We do immersive retreats all over the world including Bali, Australia, France, Peru, etc. I am a humanitarian and work with organizations around the world to help survivors of human trafficking and with veterans and domestic violence.
What were you like growing up?
I have a pretty traumatic upbringing so I was bold, awkward and a nerd. I was bold because I was so afraid of being hurt again that I pretended to be super confident, loud and harsh. I was awkward in my body and a true ugly duckling that turn swan years later. I had big thick glasses and I didn't grow into my body until later in life. I loved to read. I read 1000 page adult books in the 3rd and 4th grade, I got straight A's and I was a published author at a young age. I was always the go to person for taking tests and I never cracked a book to study until I got to college. I was blessed to get full-ride scholarships and I loved playing sports although I was only average. As an adult, I became a good athlete. I desperately wanted to be loved and I lost my mother at a young age and was sexually and physically abused so I learned to be studious to get away.
Contact Info:
Image Credit:
Full Riot Productions
Suggest a story: VoyageLA is built on recommendations from the community; it's how we uncover hidden gems, so if you or someone you know deserves recognition please let us know here.
Check out the VoyageLA Podcast:
Episode 1 with Content Partner Lisa Taitelman, Founder of Hiking & Wellness company Find Your Trail.