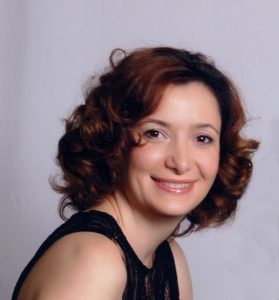 Today we'd like to introduce you to Melineh Zohrabian.
Melineh, we appreciate you taking the time to share your story with us today. Where does your story begin?
Have you ever had the experience of becoming a parent and realizing you've been given a really beautiful opportunity to experience life from the beginning again… just through adult eyes, with adult wisdom? When I had my first baby, I felt this and saw that I had this amazing opportunity to help give my new baby a full, full life. I had so many other thoughts, concerns, and a lot of curiosity about what I could do to raise my children to not just get them ready for life on their own but to support and empower them with inner and outer happiness and success. I was already an educator, passionate about meeting new people and learning valuable ideas and methods, and so I tried to build up my ability to do this as a parent by attending Mommy and Me classes, various workshops, listening to parenting podcasts, and going to events so I could learn from other families, scholars, researchers, counselors, and anyone working with children. When my daughter turned four, I wanted to help her develop her language and communication skills, and build her reasoning and problem-solving skills through engaging projects and tasks. I looked for classes that would support these goals, but I couldn't find anything that fit the bill. So, because I was already an educator – I have an M.A. in Education and over 20 years of teaching experience – with a background in language and communications – I speak three languages regularly: English, Farsi, and Armenian – I decided to create a program that could meet these goals, and so I started my company, Teach Communication Through Science in 2018 the name is changed to Tinker Club now. I funneled all of my experience and knowledge into creating this program that would support STEM learning and communication skills in all children, but particularly girls and children of first-generation immigrants who are the underrepresented in STEM.
As children grow, there is so much brain wiring happening with language and analytical reasoning skills. Scientific studies show us that early exposure to language, and how to use it, promotes stronger reasoning and higher-order analytical skills. This neurolinguistics effect is creating stronger and deeper neural networks that research shows is even more tangible in bilingual and multilingual kids. This is the foundation for the STEM curriculum and enrichment programs that we have developed at Tinker Club.
Our mission is to nurture the natural curiosity of children ages four and up, in order to develop confidence and strong analytical, scientific, and communication skills that will serve them throughout their lives. The programs are designed to involve kids in a hands-on way that gives young learners access to different aspects of STEM, including coding, robotics, and 3D design, and then pairing that with the development of vital communication skills. We achieve so much with our students by pairing STEM science with communication development. STEM science projects start simple and build into more and more challenging endeavors integrating different components of STEM. We love noticing the happy, engaged, and serious faces as students go from making a fan by assembling the motor, propeller, and wiring, and then move on up to 3D designing a fan base for a desk fan to be stable and safe and then leveling-up the project and coding the desk fan to be a "smart fan." Being able to do all of that – and also explain it! – at age of 9 or 10 is incredibly empowering.
To develop those communication skills, students work in small groups and learn how to explain and "sell" ideas in a way that will build engagement and understanding with peers, and then once the group completes their project they share about the projects/experiments and their findings/learnings with the larger group. It is so rewarding to hear 5-year-old Anthony analyze Pasadena's most famous bridge and correctly mention its type, or to witness eight-year-old Aiden beautifully describe the energy transfer of a pinball machine after building it from cardboard!
I'm sure you wouldn't say it's been obstacle free, but so far would you say the journey have been a fairly smooth road?
Many families with scientists or engineers have a deep investment in exposing their young children to STEM education because they know that research shows just how much young children can benefit from and gain from engaging in STEM activities. But, most families in other careers not related to science or engineering, are actually hesitant to involve their young children in hands-on science or computer science directly because it's often not presented in a truly enjoyable and engaging way that will keep a young child's interest. No one wants their child to be turned off of computer programming or engineering at age 6! Our goal to meet this challenge is to attract all families in different backgrounds to our programs to help support fostering a lifelong LOVE of STEM. Because there just aren't many programs that offer what we can in this way, getting the word out can be a challenge.
Many of these families don't think a program like ours could exist! A secondary challenge in promoting STEM curriculum and enrichment programs is a very real gender gap. Our current enrollment leans heavily male, with only 20% female students. As a woman-founded company, we pay close attention to creating curricula and programs that will engage girls and underrepresented groups such as first-generation immigrant families in STEM. The importance of this focus is vital to supporting a healthy, more equal next generation where girls become women who have equal footing in the workplace, and where children of first-generation immigrants can develop their language, problem-solving, and critical thinking skills EARLY so they can be on equal footing throughout their education and into their adult careers. Research shows early exposure in these areas develops the brain in a way that effectively supports academic success.
One way that we address the gender and language development barriers is to program parent-and-me workshops for families with kids 5+. At a Saturday workshop, a daughter and dad can spend the day together building that "smart" desk fan, or a couple of siblings and their non-English speaking mom can come and make Transformers Halloween costumes together. The mental health benefits of quality time and family bonding are deep and lasting, and having the activity be beneficial for all AND not one that the parent has to come up with is such a joy and relief to so many busy parents. The fun, laughter, bonding, and learning that come in these programs are such a joy to see!
Alright, so let's switch gears a bit and talk business. What should we know?
We are an education company in STEM. STEM stands for science, engineering, technology, and math. The mission is help children learning how to think, rely on facts, and develop communication skills, and science is the tool for that. Kids are curious by nature and feeding their curiosity in fun and hands-on learning environment not only boost their learnings and knowledge but creates love of learning that will lead them far in life. So far we have served over 900 families through our classes, summer camps, science fairs, and schools partnerships.
Our next goal is to provide STEM education for all, and we are working with different schools who wish to bring hands-on learning to their schools. We work closely with the school teachers offering different classes along with their formal regular classes to facilitate learning. We develop customized hands-on lesson plans including hands-on science, coding, robotics and 3D design to enrich learning and meet the school goals.
We believe in giving back to the community and very often donate our time to various organizations in education in different forms. These can be either partnering with libraries, schools, schools PTAs to bring hands-on science learning to their locations or simply helping the PTAs raising funds to support the educational needs. People can rich out to us to join our weekly classes at our two locations in Glendale and La Canada, or we can accommodate offering classes at their public/private home schools. We welcome any schools administration or PTA members call regarding our services or possible collaborations or partnerships.
If we knew you growing up, how would we have described you?
The company has grown so fast, and for sure it impacted me as a person, mom, educator, and a women too. Since founding Teach Communication in 2018, we have served over 900 families, developed customized hands-on STEM curriculum for public, charter, and home schools, and created specialized afterschool programs, as well as holding science fairs, and community opportunities for high school students to volunteer and college students to participate in our internship program. We are so proud to offer engaging, enriching, fun, brain-building, hands-on STEM programs that offer a deeper level of communication development than our competitors, and also to be able to serve such clients as the Caltech Postdoc Association, LAUSD, GUSD and many private schools in the greater Los Angeles Area.
Alongside all of the amazing children, families, teachers, and education professionals I have had the joy to work with, through TC (Tinker Club), I've also had the opportunity to meet so many wonderful people who, like me, are dedicated to supporting the growth and well-being of children. Because I have found these relationships to be as instrumental in my own personal growth as an educator and business owner, I created a small networking group – Women Business Owners in Education. By getting together more formally, we are able to really effectively share our experiences and helpful resources, and discuss culture and society, and how we can provide leadership and programs able to support and address needs and challenges. The evenings are fun, engaging, supportive, and offer so much to everyone involved!
Every successful startup requires hard work, long hours, and a focus on the primary goals. When your heart is in that work and you truly enjoy what you're doing, those hours don't feel long and that work doesn't feel hard. Creating a place for young minds – particularly those of girls and underrepresented populations in STEM – to learn, grow, and thrive through hands-on STEM and communication building is my honor, joy, and passion.
Contact Info: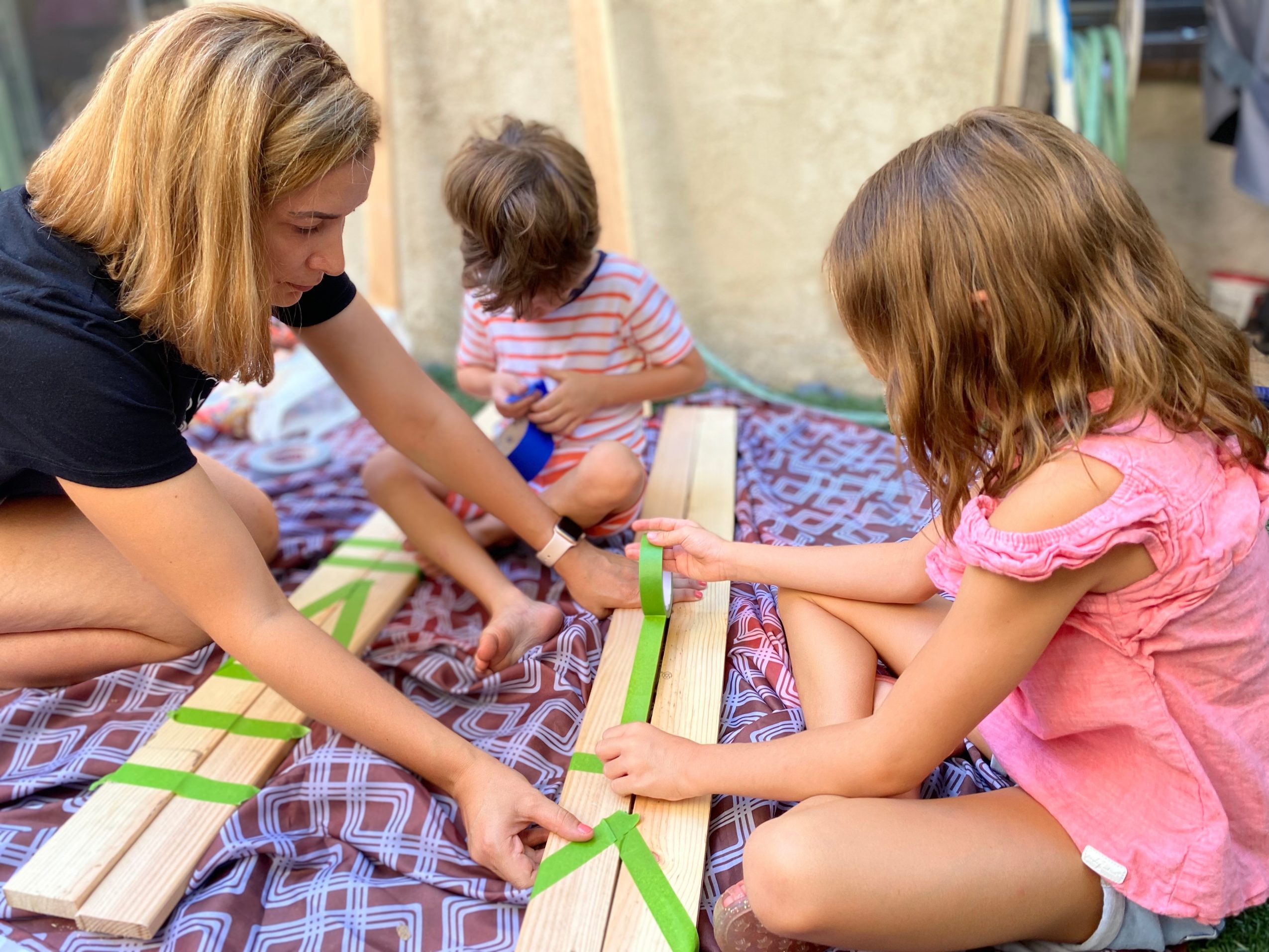 Suggest a Story:
 VoyageLA is built on recommendations from the community; it's how we uncover hidden gems, so if you or someone you know deserves recognition please let us know 
here.