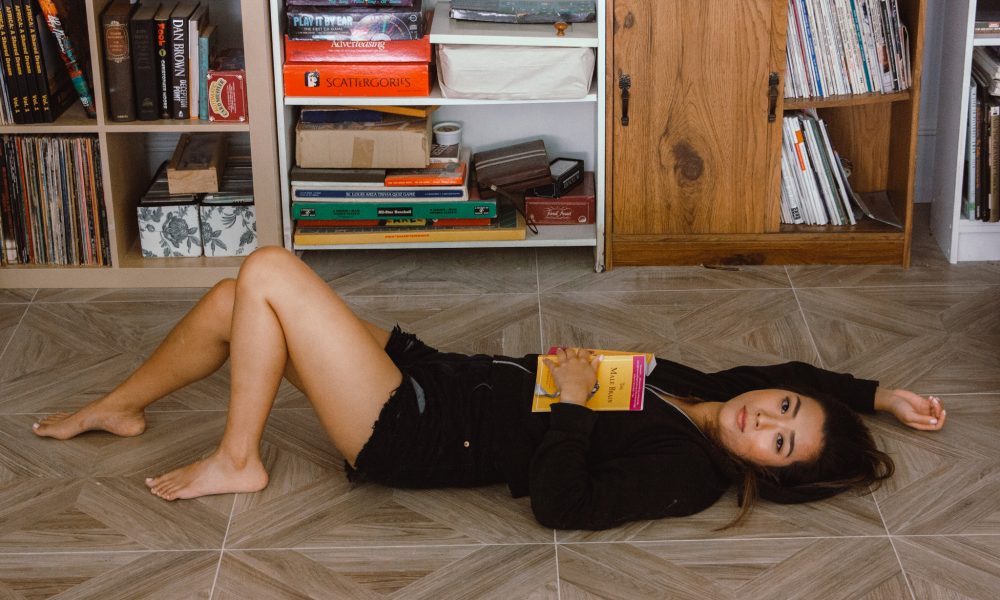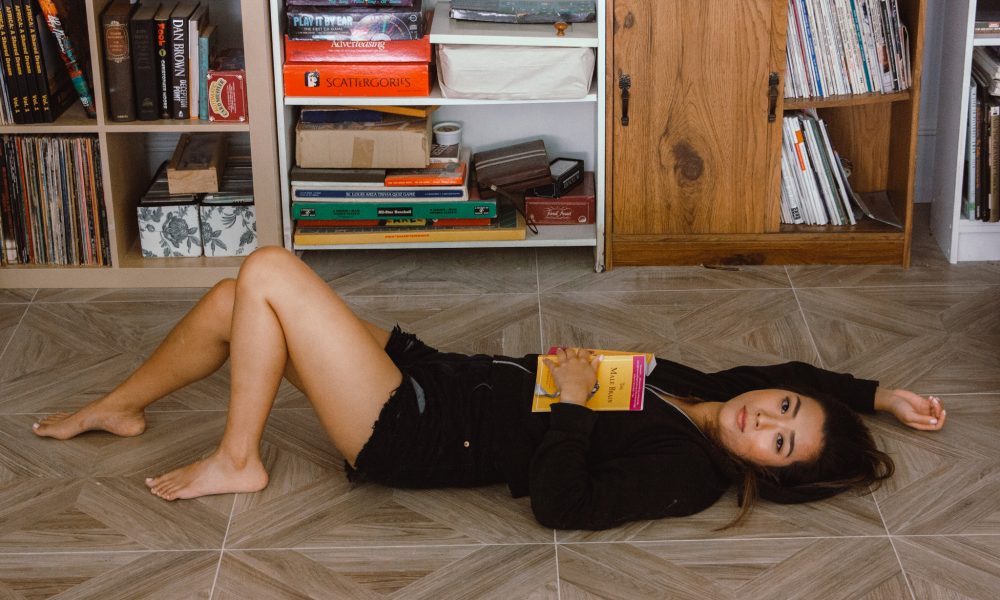 Today we'd like to introduce you to Mel Taevin.
Mel, please share your story with us. How did you get to where you are today?
I was adopted when I was a baby from South Korea, and I grew up in South Dakota. One of my favorite things to do as a kid was get a new CD, go to the kitchen where the best speakers in the house were and listen to the CD from top to bottom whilst sitting on the kitchen counter flipping through the pages of the CD booklet. I would take in every single lyric and every single picture. I'd even do my best to memorize the liner notes. I grew up listening to a lot of classic rock, country music was all around since I was growing up in South Dakota, and I learned piano at a very young age… I basically was your perfect little Asian girl growing up in an isolated world. My brother and I were the only Asian people we knew for a long time until we got into middle school. I was a pretty quiet kid in public, so when music was around, I always felt a sort of comfort and belonging in it. I still do.
When I was in 8th grade, I saw a musical at my high school, and it inspired me to be on the stage. The first time I really sang for people was during the musical season. Theatre was extremely big in my High school, and honestly the arts are really big in South Dakota. I sang "Somewhere over the Rainbow" for my audition, hoping to get the Wicked Witch of the West in our production of "The Wizard of Oz". My goal was set in this way because I didn't think my community was ready for an Asian Dorthy. While practicing in my living room, my parents said with great shock that I could actually sing. I felt a great sense of belonging in the Christian Church at that time as well and was greatly impacted by the worship team. I soon joined the worship team, sang at youth group and main services, and I also joined a gospel choir that toured all around the United States in the Summertime. I think that's where I really learned a lot. To get a good grip on something you have to gain experience, and that's exactly what my high school years gave me.
After high school, I went to Bethel University in St.Paul, MN where I majored in English Ed and Christianity and Western Culture… in other words, I majored in a big question mark. There were a lot of times where I'd feel motivated to become a worship leader for my career, but I felt that it was way more political than it had to be. I became super discouraged and didn't go to my classes. Instead, I'd be in my dorm room teaching myself guitar from John Mayer interviews on Youtube. I then got super fed up and googled where John Mayer went to school. I learned that he and many other musicians I admired went to Berklee College of Music in Boston. So I applied, became super obsessed, worked really hard, drank too much coffee, did not sleep, and got accepted into Berklee. There I majored in Songwriting and Vocal performance. The challenge was an intense level at Berklee. I got very mixed up in the tunnel vision and imposter syndrome that kind of environment throws you into. It was a confusing time, but I learned a ton about myself, and I learned what I could do and what my limits were.
If I were to sum up my experience there, I'd probably just say, "rejection, rejection, rejection… TRY AGAIN". It was brutal, but I needed that push and I needed that struggle. I developed a really thick skin at Berklee. After Berklee, I moved to NYC where a lot of my friends were. It was a move that made the most sense at the time. I began gigging and working at restaurants. The New York Restaurant industry totally kicked my ass– doing that and music at the same time really drains you, and it can totally suck the creative spirit out of you. Making a living in one of the hardest, toughest places in the world is obviously difficult, but I had no idea how hard it could be. NYC kicked me when I was down, pushed me when I got up and held me down until I figured out how to survive. I really learned what it was like to have NOTHING. I learned how to accept care from others (something I'm still working on). I learned what it was like to set a goal and to have no choice but to achieve it. It was kind of like, well if you don't work, if you don't gig: you die, so you gotta get up and go, go go! I learned that waiting tables and singing to one person in a room is kind of a similar thing. It's very humbling. Both give you thick skin, and both can really break you down mentally and physically if you do it long enough.
Once COVID-19 hit, I was fortunate enough to spend most of my quarantine in CT with a close friend and their family. It was complete isolation in the woods, the first kind of quiet and tranquility I had in a long time. No one was screaming at me, no one made me feel uncomfortable, the air was clean, and I could hear my thoughts again. I decided to focus all of my efforts and attention to a new record. I paid attention to my songwriting in a way that I hadn't before, I challenged myself to think outside the box, etc. You can say what you want about 2020, but we have gotten A TON of amazing music out of this year. One of the biggest influences on my music during the pandemic have been The 1975's new record 'Notes On A Conditional Form'. "Notes" challenged everything I thought I knew and opened up a ton of options I didn't think I was good enough to acquire. I'm grateful I have the time to just sit, listen and obsess over music like I did when I was a kid. Now I'm in the next chapter of my life, LA! Something this little Asian girl from South Dakota has been dreaming about for a long time.
Great, so let's dig a little deeper into the story – has it been an easy path overall and if not, what were the challenges you've had to overcome?
One of the biggest struggles I have is comparing myself to other musicians and creatives. To be a creative person, you have to hold an impressionable kind of mentality. It's a point where you can be molded and curated in your craft but also hold true to your own morals and beliefs. I think most creatives go back and forth again and again on their creative choices: one moment your idea is great, the next it's a piece of shit. I have difficulty making decisions, and when it comes to the business side of things, I tend to freeze, and then I fold. It's a defense mechanism I use in order to keep my creative spirit intact. I've gotten better with time, and it's still something I'm working on. I'm just forcing myself to study and focus more on ways I can be successful but not have to sell my soul, and right foot, and arm, and left eye…. etc. I've found watching and listening to interviews of other musicians who seem to be very creative and risky help me a lot. They're fearless, and they help me feel more empowered to harness that mindset as well.
Can you give our readers some background on your music?
Aside from being a Korean woman with a lot of opinions, and colored hair, I'm a Female Asian American Indie Rock Singer – Songwriter. Seems like a redundantly long title to give one's self, but I'm proud of it. There's a running joke with my friends that I went to one of the most prestigious music schools in the world, paid for tuition to get a formal music education, and then I used it for a career in INDIE ROCK! Of all the genres I could have chosen… out of all the career paths, I choose Indie Rock. But if you look at that timeline, and if you know me, you'd think: "yeah, that's totally Mel". I love Indie rock. I love how things are pretty limitless and how Asian American people are totally KILLING it in that scene. I've always wanted to be a contender… put me in coach! Artists like Mitski, Jay Som, Japanese Breakfast, Sasami, No Rome, Beabadoobee they totally kill it. It seems as though our expectation on seeing a group of white guy shoegazers in the scene has changed. Now, we can define a big chunk of Indie Rock to the Asian American Community. They have changed the game big time.
My music talks a lot about mental health. I don't think we speak enough about it, but it's something everyone can relate to. Everyone needs to feel heard. I want my music to be that because music has been that for me in so many ways throughout my life. To listen to someone's music and feel heard without saying anything that's pretty special. I have never been very good at writing music about myself, it's something I'm working on.
My new single, "Her Name" will be out October 16. It's a song that tackles mental health and gives way to the darker side of our lives, reflecting on the human condition: giving too much and getting nothing in return, and being vulnerable to someone who absolutely does not deserve it.
If you recognize me, it's probably because of TV… I have recently been on "The Bachelor Presents: Listen To Your Heart" on ABC Network. One of your guilty pleasure shows that intertwine drama, romance and this time…. music. A pretty intense journey. If you want to see me cry, look confused, say a bunch of stupid shit, and perform absolutely ZERO music, that'll be your first stop on the Mel Train. Hopefully, my music will be the forefront of putting a face to the name. Overall, it was an honor to represent the Asian American Community on such a broad scale like that; I'm pushing for more accountability on and off-screen.
What moment in your career do you look back most fondly on?
I don't think I have a proudest moment yet. To be completely honest, I'm driven by the idea of someday accomplishing that, and someday being able to wholeheartedly answer that question. But for now, I'm comfortable and encouraged in the journey of finding a proudest moment.
Contact Info:
Website: meltaevin.com
Email: taevinmusic@gmail.com
Instagram: @taevinmusic
Twitter: @taevinmusic

Image Credit:
Shari Goldenberg and Robert Ravenscroft
Suggest a story: VoyageLA is built on recommendations from the community; it's how we uncover hidden gems, so if you or someone you know deserves recognition please let us know here.