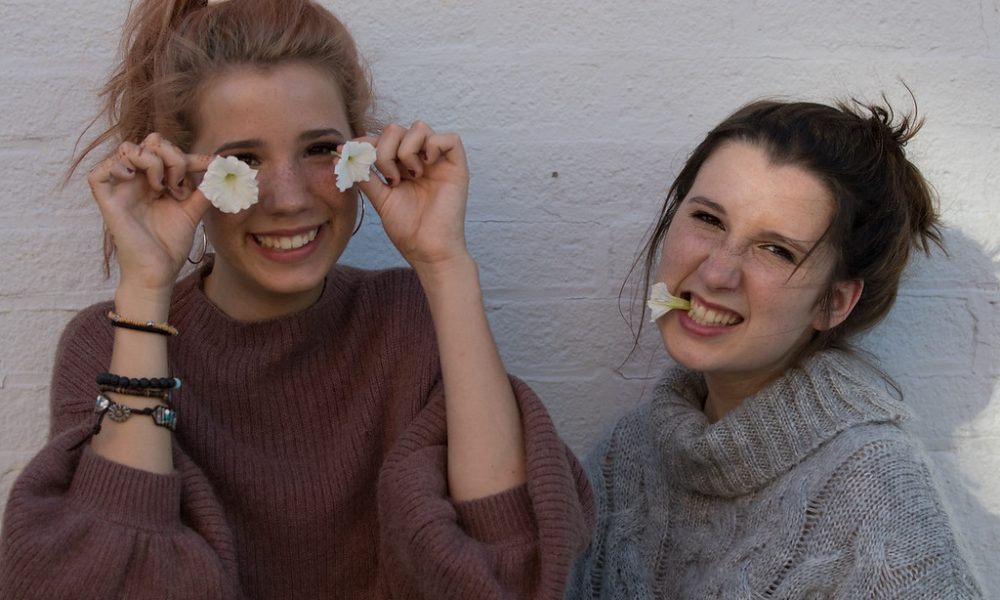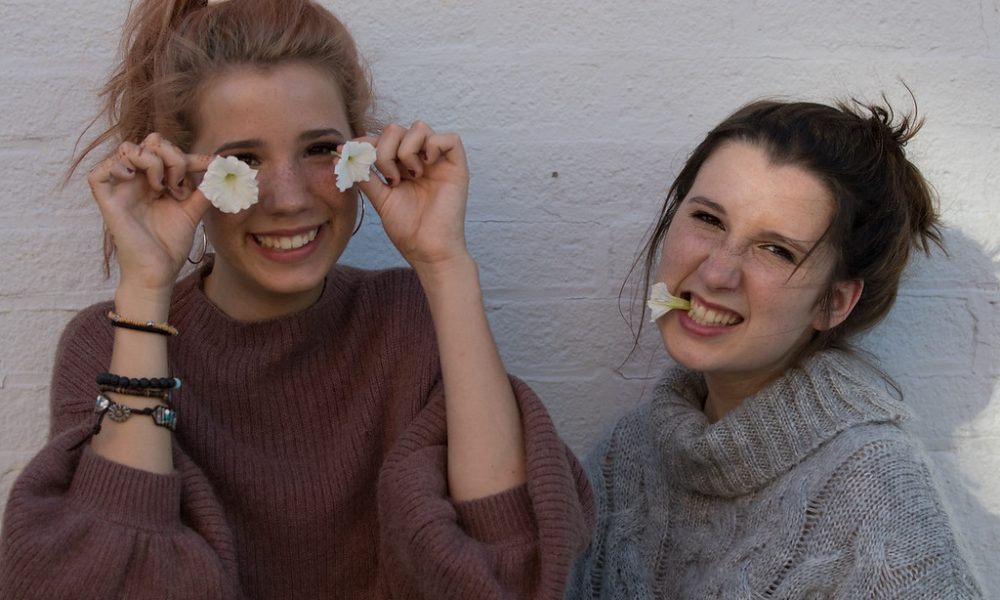 Today we'd like to introduce you to Meghan and Caitlin Foley.
So, before we jump into specific questions, why don't you give us some details about you and your story.
We are a sister singer/songwriter duo originally from the suburbs of Chicago. From an early age, we both were enchanted by music. I started playing guitar at the age of ten and played at my first open mic night at age 12, I think I sang two of my original songs and "Colors of the Wind" from Pocahontas. Caitlin was always a singer as well, although she mostly sang covers at first. She begins learning piano in middle school and soon after also began writing songs.
We started out solo, and played open mics and local bars for a long time, with each of us playing our own sets. People would always ask us why we didn't sing together, but we absolutely refused. I guess it was a sibling rivalry thing, or maybe we just thought we had too different of voices. At one of my sets at a local festival, Caitlin hopped on stage and sang "Little Talks" by Of Monsters and Men with me, and everyone loved it, We still sing that cover today! But still, we remained solo.
Finally, during my senior year of high school (Cait's sophomore year), one of my friends was running a battle of the bands through school and had a slot that needed to be filled. She asked me to get a band together and play. That was when it all really started. Caitlin and I along with our cousin Dominic formed a band called Fenced In. Dominic played drums, I played guitar, Cait played keys, and we both sang. Caitlin and I wrote three songs in about two weeks, and we ended up winning Battle of the Bands. It was then that we really started realizing that we were much better together.
We began playing gigs regularly together, and ended up winning local Battle of the Bands, then Regional battle of the bands, and made it to state, where we were unable to compete due to scheduling conflicts. We also won fan favorite of the Suburban Chicago's Got Talent contest, and were booked at local festivals all over the Chicago Area. Soon we got the opportunity to open for the BoDeans at the Aracada theater in Illinois, where we met Sam Hawksley. He ended up producing our first EP titled "Fenced In". By that time, Dominic had left the band and it was just Caitlin and I, so we changed our name to "Meghan & Caitlin", and pushed on.
We continued playing in Chicago as Caitlin finished high school, and we discovered an opportunity for a festival gig on a flyer in a local coffee shop. We got in contact with the booking agent, who asked us if we would be interested in signing with a local independent music label, Schnauz Records. After meeting with their team, we signed on as one of their artists, and have since released several singles and most recently a full-length album titled "Bad Terms".
We made the move permanently to LA a year and a half ago, and have since worked remotely with our label to release music as well as the Fab Four, who we have opened for several times in Southern California. We have played numerous shows here and are working on even larger shows throughout LA in the coming months to promote our album. We have worked hard to build a following, and we are excited to see where this city can take us.
We're always bombarded by how great it is to pursue your passion, etc – but we've spoken with enough people to know that it's not always easy. Overall, would you say things have been easy for you?
As sisters and as a duo, one of the hardest things to overcome is the urge to compare ourselves with each other and other musicians. We have people constantly scrutinizing us online and in person, and we have had to develop a thick skin to deal with it. We had to realize early on that people are always going to compare us and choose favorites, and we have both had our share of tough times.
Because of this, we need to have each other's backs and build each other up. We are each other's best friend, and we support each other through everything, When we write songs together, it is first and foremost a form of therapy for us, and we tell each other everything. Of course, we have disagreements and go through rough patches, we are sisters after all, but in the end working with my sister is the most amazing blessing I could have because we understand each other like no one else can. We have been told "no" more times than I can count throughout various auditions and contests, but we motivate each other and are both working towards the same dream. We are in it together 100%, and that's an amazing feeling.
One time this was especially apparent was Caitlin's senior year of high school and my sophomore year of college. I had to take a semester off at USC for some medical issues, so I went home. During that time, Caitlin had an extremely difficult time at school and was bullied horribly. People were cruel to her: they would talk about her behind her back, wouldn't sit with her at lunch, and even posted awful things about her online. I would go into school and eat lunch with her in our favorite teacher's classroom (shout out to you Mr. Sheridan), and our music really saved both of our sanity for those few months, During that time, we wrote the song "Mean" about what happened to her, and we got through it by just throwing ourselves into music.
Can you give our readers some background on your music?
As Meghan & Caitlin, we are known for writing songs that are relatable and honest and for connecting with our fans as personally as possible. We write straight from the heart, and we write about tough things. We hope people feel less alone in their struggles when they listen to our music, like "Gasoline", which is about someone close to you being extremely depressed and feeling powerless to stop it.
Apart from our music, we also try to connect with fans as directly as possible. We interact with them all the time on Instagram, and we do contests every once in a while where we send our most supportive fans merch and a hand-written letter thanking them for their support. We are honored to have people who support us so much and like our music, and we love to show it!
I think what sets us apart musically is that we are sisters, but that we have very different voices that are both pretty unique. Many people don't even believe we are sisters, but I swear we have the same parents! Believe it or not, we have actually been told by a producer that we shouldn't sing together at all because our voices are so different, but we don't let that stop us. Not only do we have different voices, we also organize our harmonies in a unique way, and split up songs so you hear both voices instead of one main and one harmony. This is not a common thing, and we have also been told to stop doing it, but it's how we like to sing it! Most harmonies come our naturally as we write.
What were you like growing up?
I was always a nerd. I had a science lab and a bug vacuum when I was little, and loved school. I now major in Math and Economics with a minor in Chemistry, so I guess that's always been another passion of mine. I always wrote songs growing up: I even have a songbook from 2nd grade! Something always drew me to it. My mom always said when I was a baby the only way to get me to stop crying was to put on Matchbox 20. I was always a leader and loved to make friends. I was always super outgoing, as well. Cait might call me a control freak– I just say I'm a leader!
Caitlin was always extremely passionate about everything she did and she had many interests that changed almost daily. She is extremely empathetic, which explains why she studios Sociology at Chapman University now. She used to perform songs on our coffee table for our parents all the time, and in 6th grade blew everyone away with her rendition of "Rolling in the Deep" by Adele. She had such a powerful presence in a tiny body. You could always find her causing trouble with our little brother Matthew– spying on the neighbors, climbing trees, and exploring the neighborhood. Our childhood was eventful!
Contact Info:

Image Credit:
Jake Ferdig
Katie Raguz
Gail Krolik
Suggest a story: VoyageLA is built on recommendations from the community; it's how we uncover hidden gems, so if you or someone you know deserves recognition please let us know here.