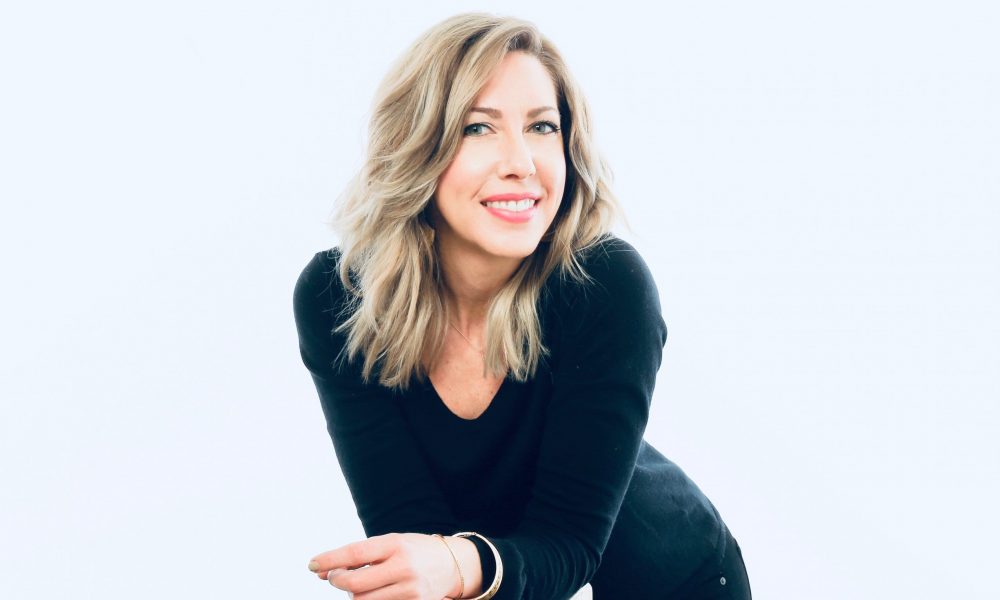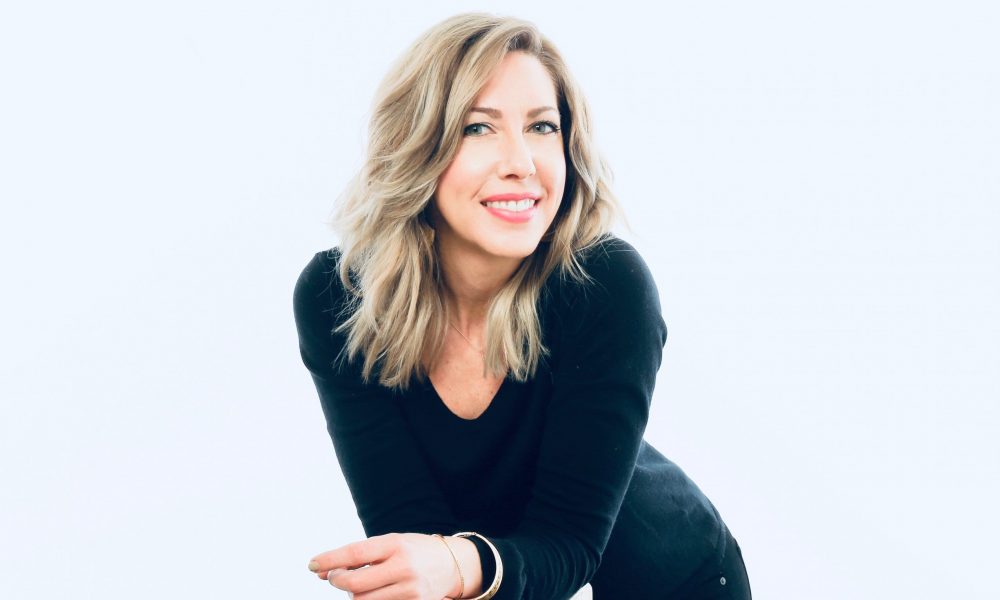 Today we'd like to introduce you to Megan Arneson.
Megan, can you briefly walk us through your story – how you started and how you got to where you are today?
Have you ever heard this B.S. that gets told to ambitious single women in LA and other big cities about how you can have the career and the home (or apartment), the home and the relationship, or the relationship and the career, but never the trifecta at once?? Well, I'm on a mission to debunk all that.
And I actually did have all three at once when I was 30. I'd quit my corporate job to start my own business and as soon as I did, my gorgeous boyfriend proposed. We'd just moved to the most amazing apartment. I felt justified buying grown-up furniture for the first time in my life. This was pre-Instagram, but it was definitely Apartment Therapy-worthy.
Before I knew it, I was starting an MBA program, thinking BIG about the change I wanted to create in the world and what my fiancé and I could accomplish together.
Everything was going great! So great, in fact, that I started to feel really uncomfortable. And then I went and blew it all up.
Short story: My fiancé wasn't living up to my standards and I cancelled the wedding, went on to finish my MBA and then became a co-founder of several consultancies and start-ups. After a handful of failed business partnerships, I took a "real job" running an experimental non-profit consortium doing world-changing work, but when it ran out of money, I was back to consulting.
Looking back, I had this running theme throughout that romantic partners and business partners were always either a) trying to take advantage of me, or b) not living up to their end of the bargain.
Luckily, I found a handful of therapists and coaches along the way who, over time, helped me see that I was the cause of my own results in both my career and my relationships. And that I could regain control over all of it by doing a complete overhaul of my relationship with myself and my own mindset.
The first time someone mentioned to me that they always envisioned me as a coach, I was taken aback. But I don't know why. The hints had been dropped — like crumbs for Hansel and Gretel — for years!
So when I got laid off from my job in 2016 and I went back to being a consultant and advisor, I slowly started adding more and more coaching tools and language into my work with clients. It didn't feel that different from the work that I'd already been doing with them. It's just that as a consultant or advisor, my job was to tell people what I thought they should do (and on occasion, offer to do it for them.) But commonly, they'd get all tangled up in their mind drama and they wouldn't take action, and there was only so much I could do.
As a coach, I helped them make their own decisions about what they should do and helped guide them to creating the results they wanted by getting a handle on their thoughts and beliefs, and the feelings that drive the actions that would get them there. It's SO much more powerful!
Next thing I knew, I was neck-deep in a boutique coaching certification program that gave me the strongest framework I've found for coaching people through any and every problem. And while my clients always came to me about their businesses or careers, the work we did inevitably crossed over into all the other areas of their lives anyway.
Slowly, I started to recognize that many of my entrepreneurial clients were single women like myself. We coached about their business problems and their health challenges, their family issues, their social circles, and their love lives. Before I knew it, I'd developed a whole new market — super-successful single women, nearing middle age, who are sick of feeling like failures because they don't have the one thing that they think will make them feel whole.
Now I help women come to the understanding that wholeness and worthiness come from within, and I teach them to choose themselves first. And when you fully embody that, any romantic relationship just becomes like icing on the cake!
We're always bombarded by how great it is to pursue your passion, etc – but we've spoken with enough people to know that it's not always easy. Overall, would you say things have been easy for you?
No way! As an entrepreneur for over 13 years now, who's gone back and forth between working for myself and working for other people, sometimes taking on incredible amounts of personal debt to finance it all, the road has not been easy. But it's the discomfort of putting yourself out there, of falling down and getting back up, where you inevitably grow the most.
Not only have I done that in business, but also in my personal life. And in my last serious romantic relationship, I found myself ignoring ALL kinds of red flags and giving up what I wanted in terms of my career and lifestyle, and even the opportunity to have kids of my own because I felt like I was running out of time. I never would have admitted this out loud, but deep down I thought I would soon be past my prime and who would choose me then? Thank goodness I came to my senses on that one. I've been single now for nearly two years and I've been rebuilding my relationship with myself and relearning what I want and how I want to show up, not just in romantic partnerships, but with all the humans!
And I wouldn't trade any of the failures I've experienced on this path for anything! I know I am exactly where I'm meant to be, helping the women I'm meant to help.
Please tell us more about your work.
I'm a life coach and business coach, and while I work with a handful of clients who are married, male, non-binary, or couples, my core focus is on super-successful single women who are nearing middle age and feeling stuck or insecure about running out of time and balancing their needs and desires for career success with their needs and desires for love, intimacy, and companionship.
So many high-achieving, ambitious, professional women have checked nearly all the boxes of "success" and still feel lacking in certain areas of their lives.
My clients go from running on an endless hamster wheel and feeling like something is missing, to popping out of bed each morning ready to take on the world. And it all starts with a complete overhaul of their relationships with themselves.
What am I most proud of?
My purpose is to be an example of what is possible for other high-achieving single women. And I believe I'm doing just that.
Sharing the stories of my own heartbreak and transformation. Showing what's possible in terms of overcoming loneliness and learning to LOVE spending time with myself. Leading by example in terms of exploring the literal and metaphorical wilderness, both alone and in the company of other brave women, is what has taught me to go courageously into the second half of my life knowing I am whole and complete and I can create anything I want!
What sets me apart from others?
Helping women let go of this narrative of "not good enough" in any one area of their lives to creating a future they always dreamed about but stopped believing was attainable is the best job in the world!
My message is not that we shouldn't want men or partners in our lives, but that we can and should meet all our own needs first. And once you become truly self-sufficient in ALL areas of your life, you begin to attract very different kinds of people to you.
So, what's next? Any big plans?
Super exciting!! I've got a podcast in the works, called The ART of Single Womanhood (aiming to launch early 2020), and I'm working on a book outline of the same title.
And coming at the end of October, I'm so excited to announce the launch of How to FEEL Better in the Skin You're In — it's basically a Pre-Holiday Anxiety-Busting program!
I find that holidays and wedding season are the most anxiety-ridden times of year for single women. Especially, the older we get, the more our families and loved ones and even strangers want to get all up in our business and insert their opinions about our relationship status or fertility. And while it's easy to get pissed off at those people and blame them for our feelings, it's a waste of energy. What's more productive is getting to a place of uber-confidence about where we are in our lives and learning to love those people no matter what they say.
But that's not a response that comes naturally to most of us. So, my mission this holiday season is to help every one of my clients let go of her anxiety about showing up to events without a partner, take her power back over her own thoughts and feelings, and know exactly what to say the next time someone says something that sounds insensitive, or judgmental and just let the tension run off like water from a duck's back.
Contact Info:

Image Credit:
For Mastermind 1 & 2 only: Catie Borland
Suggest a story: VoyageLA is built on recommendations from the community; it's how we uncover hidden gems, so if you or someone you know deserves recognition please let us know here.