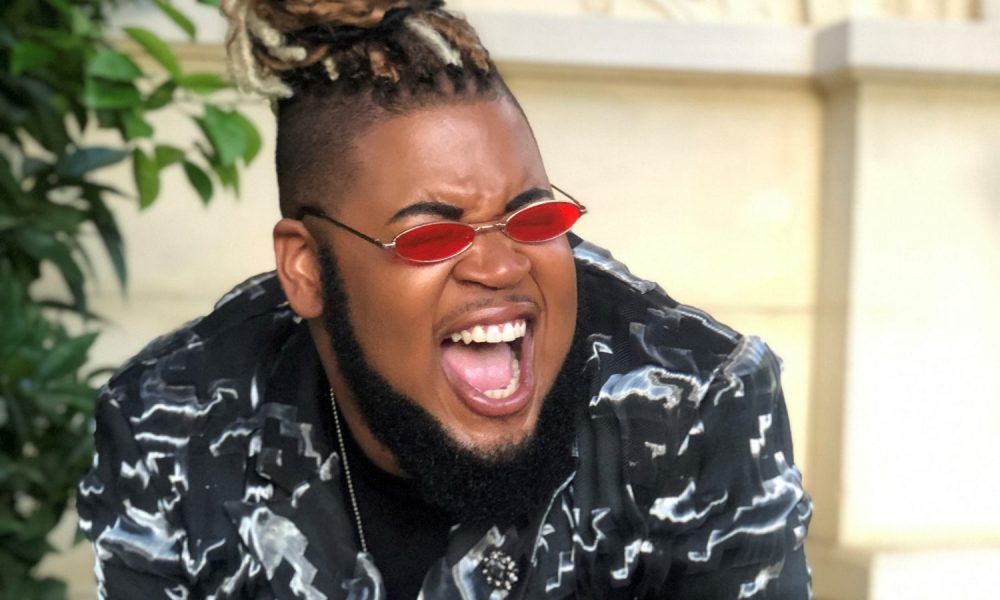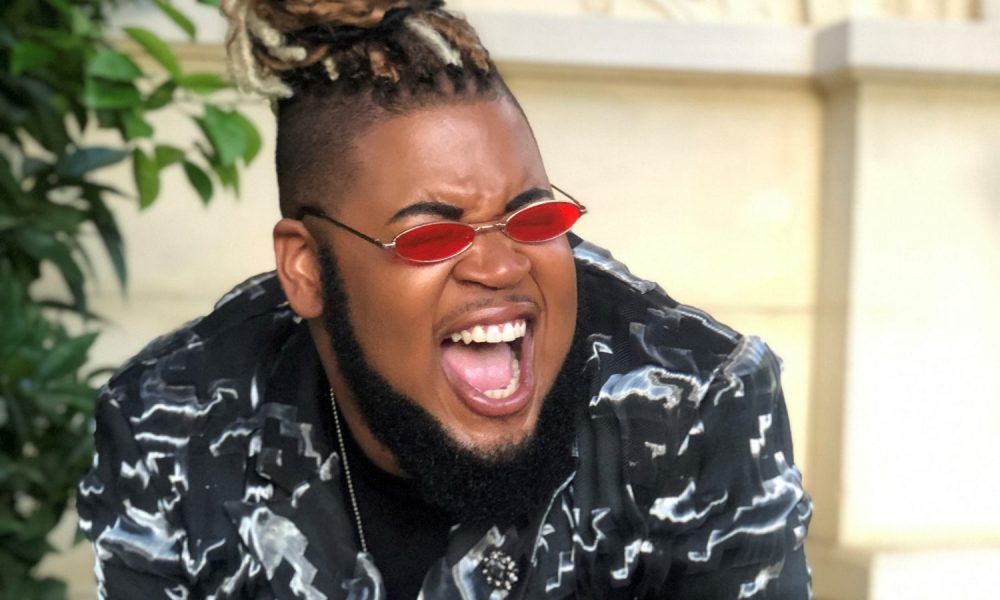 Today we'd like to introduce you to Meech Justice.
"It was all a dream, I used to read…" but really it was and still is. A southern gentleman by way of the Big Apple currently living the LA dream; Demetrius Justice Chavis would have never imagined the life and career he has been blessed to have achieve, receive and maintain. Through many trials and tribulations, Demetrius has experienced the many favors of God before even reaching his third decade in life. After graduating high school as the highest performing African American student in academics, athletics and extra curriculars; he would go on to be the first of his family to obtain a bachelor's degree from a four year university. As a small town New Jersey native, Demetrius only had his dreams to rely on to make it out and to make it big.
Demetrius aka Meech has served in multiple positions in several facets in the realms of entertainment, politics and communications. Meech started off his career at the illustrious Howard University, where he was an executive member of many organizations such as Campus Pals, Phi Alpha Delta, Homecoming, Residence Life and more. During his tenure at the renowned HBCU, Meech hosted WHUR's number one college radio show 106 & Howard for three years. He also developed, hosted and produced his own talk show through Spotlight Networks in affiliation with PBS "Next Up," where he interviewed some of the biggest names stopping by the Mecca.
Upon graduation, Meech continued to strive and serve in numerous roles for various organizations like the U.S. Department of Commerce, Republic Records, Atlantic Records, Roc Nation, BET, ABC, CBS, HBO, NBC, Showtime Networks and TLC Studios, Schure Media Group and the White House (just to name a view). In those positions, he has had the pleasure of working with and along some of the biggest names in entertainment including Beyoncé, Oprah, Tyler Perry, Rihanna, Kelly Rowland, The Weekend, Ariana Grande, Nicki Minaj, Drake, ChloexHalle, Morgan Freeman, Lizzo, Mary J. Blige, Janelle Monae, Regina Hall, Cynthia Erivo, Andy Cohen, SZA, STAR Cast, Yolanda Adams, Gladys Knight, Fantasia, Mary Mary, Bradley Cooper, Aretha Franklin, Patti LaBelle, James Corden and more (those are just some of his favorites).
With his extensive experience in TV, radio, film, public relations, politics, community service, higher education, journalism, and event coordinating; Meech still manages to balance all of his passions on a freelance basis. Given more free time and control over his schedule Meech currently serves as the PR Chair for LA Bison (Howard University Alumni Association) as well as the director, producer, writer and host of his own talk show called MEECHIE TV. Meech is also the CEO of Black Men In Media, a platform he founded to celebrate, highlight and connect Black Men in the Media and Entertainment industry.
Meech yearns to live by one of his favorite quotations from the late Maya Angelou "I've learned that people will forget what you said, people will forget what you did, but people will never forget how you made them feel." His goal is to empower and inspire people through his work but more importantly to spread the message of self-love, faith and authenticity.
Overall, has it been relatively smooth? If not, what were some of the struggles along the way?
"The biggest form of self-love is self-discipline." That quotation is another ideology Meech applies to his daily life. He has embedded in his mind that "nothing in life comes easy," so his direct answer is "No, it hasn't been a smooth road but my journey is already pre-destined, so I walk by faith and trust that God will do whatever, whenever he sees fit and that's fine by me. He truly is the author, I'm just the pen trying to write my story."
Meech had someone say to him recently "It's always something with you." At first, he was offended but after having a conversation with his mother about what it means to "struggle in America," he saw the beauty of the dig and turned it into a compliment. Meech has had to overcome many adversities whether it be in school, work or his personal life. The struggle may get lighter as you progress in life but it still continues in certain aspects if you allow it.
"You will face many defeats in your life, but never let yourself be defeated." – M.A. As energetic, infectious and inspiring Meech is, he too has battled life's complications such as bullying, depression, discrimination, insecurities and racism. His most traumatic experience was his nearly fatal car crash in April of 2018. He was driving to his mother's residence in the suburbs of New Jersey after working almost a twenty-hour workday in New York. Exhausted from the workday, Meech was super pressed to get home all because he had jury duty the next day. Meech never made it to the courthouse that day, he would actually be found unresponsive and unconscious on the highway from a bad crash a few hours before his call time.
"When I opened my eyes, I saw all my friends and family members in a hospital…when I realized they were all there for me (because I was in fact in the bed suffering from many injuries) my heart sank."
Meech counts this near death experience as a "wake up call from God," because "if you're too busy to slow yourself down, God has a funny way of slowing you down for you." Meech no longer rushes any aspects of his life and doesn't allow anxiety and pressure to overwhelm his nerves and spirit. Meech has learned that he is a walking, talking and breathing testimony as well as miracle. He has devoted to take his time when it comes to all life's journey because he truly wants to enjoy each experience and cherish the most precious moments God has aligned for him.
Overall the road has not been smooth, in fact it's been a bit bumpy with quite a few curves but Meech wouldn't change a thing because it has conditioned him for the life he's currently living.
Black Men In Media & MEECHIETV – what should we know? What do you do best? What sets you apart from the competition?
In the entertainment industry, Meech is most likely labeled by his positions as a publicist and/or producer. Meech describes himself as a "colorful communicator and a creative curator of culture." Whether it be media relations, fashion, production and/or music, Meech defines himself as an unconventional storyteller.
As a journalist and people person, Meech wanted to start something that brought compatible individuals together but also gave light to the unknown. He founded Black Men in Media in late 2018. Black Men in Media (officially launched in February 2019) serves a mentorship program as well as platform to celebrate and connect like-minded men that work in or around the entertainment industry. The spectrum of members is very diverse from CEOs of large companies to interested candidates trying to get their "foot in the door." Meech started this organization in hopes to bring black men in unison in a significant way to not only impact our society but inspire our nation and the world. His goal is to have the company grow nationally then internationally and the brand becomes a legacy of education, empowerment, and enriching experiences. Meech has highlighted the work of some of his mentors and cloes peers such as Sydney Margetson, Marc Banks, Alexander Julian, Eric Jones and Jae Murphy (just to name a few). Black Men in Media is still in its early stages as a company but seeks to have the team grow as well as its following and their recognitions.
What started off as an idea and quick test that no one else thought to do; all of a sudden became a phenomenon while Meech recovered from his car accident. Meech started his own Instagram Live Talk Show back in February of 2018 before the launch or ignition of Instagram TV. Every Monday night, Meech had his followers and international viewers tuning in to MEECHIE TV. Imagine the Wendy Williams Show mashed up with Watch What Happens Live w. Andy Cohen. Meech would dish on the latest discoveries in entertainment, music, news and politics plus play games with the audience during the "happy hour show." He even had guests and performers on his show from the likes of Cyrene Tankard (Reality TV Star and Beauty Brand Mogul) to Jael Speaks (DC's Hottest Poet and Activist).
Due to his accident, Meech was forced to abruptly stop production of his show and cancel the rest of the season. Two years later, MEECHIE TV is back and on another social media outlet. This time, Meech is more candid, less scripted but still authentic and true to himself in every way. This show gives viewers a minor glimpse into his life as he works these amazing events with some of your favorite celebrities but also creates a safe space for people (as well as himself) to share thoughts on what's currently going on in the world. Plus, Meech is giving out gems of wisdom and he's making us laugh in the process. Meech's personal approach and genuine spirit can be felt through the mass media project; but more importantly he hopes to share and tell stories on a deeper and more intimate level. New videos are put out weekly, so go LIKE, SHARE & SUBSCRIBE! (it's free to support)
There is no competition when you're competing with yourself. Both of my businesses are inclusive and unique. You won't find another because there is no other. I'm all about being a blessing to next, so if you need my assistance just reach out; I'm very accessible!
What is "success" or "successful" for you?
This is a hard question because despite as much as I've done, I always want to do and achieve more. I don't ever see myself not working in some capacity. So success could be a few things…more money, more power, more assets and more influence. Success could also be more notoriety, more responsibility and more allegiance to more people. To me, success is finding peace in yourself knowing that you have completed everything that you needed to do with love, passion and grace. Success is being able to look back where you came from and continue to work even harder so you don't return to certain circumstances but return to impact and to inspire. So in the sense of me living fully in my truth as authentically and spiritually to best of my abilities, I think I've reached success in many ways.
Some of my most successful experiences were with people who might have been more affluent and educated than myself, but still doesn't negate that I was in the room. I tell people all the time that I'm truly grateful to God because the intention he has on my life. God has not brought me to anything that He has not been able to bring me through. For example, I'm a first-generation college student with two degrees (that's successful). I've worked with most if not all my favorite actors, singers, etc. (that's successful). I've danced on the floors of White House with President Obama, Usher and Naomi Campbell (was that success?) Maybe the time when I had the idea of turning the White House purple during Aretha Franklin's tribute to Prince shortly after his death back in 2016 (could that be considered successful then?) I don't limit myself or my thoughts and ideas to other people's definitions of anything because essentially it's my life and my story to tell. I take each day as a blessing because any day out of a jail, a hospital bed and/or grave is a successful day. Before I close my eyes and lay down for rest, I pray to see another the next time I awake from sleep.
My greatest success thus far is being an amazing son to my mother and the best grandson to my grandparents who mean the world to me. My biggest success has yet to come and that's when I get to walk in my purpose of being the most outstanding father and husband I could have ever dreamed of. In short, I define success as being able to decide what success truly means to you. How you decide to live in and celebrate that "success," is what will make being "successful" that much better.
Contact Info:
Email: blackmeninmedia@gmail.com
Suggest a story: VoyageLA is built on recommendations from the community; it's how we uncover hidden gems, so if you or someone you know deserves recognition please let us know here.