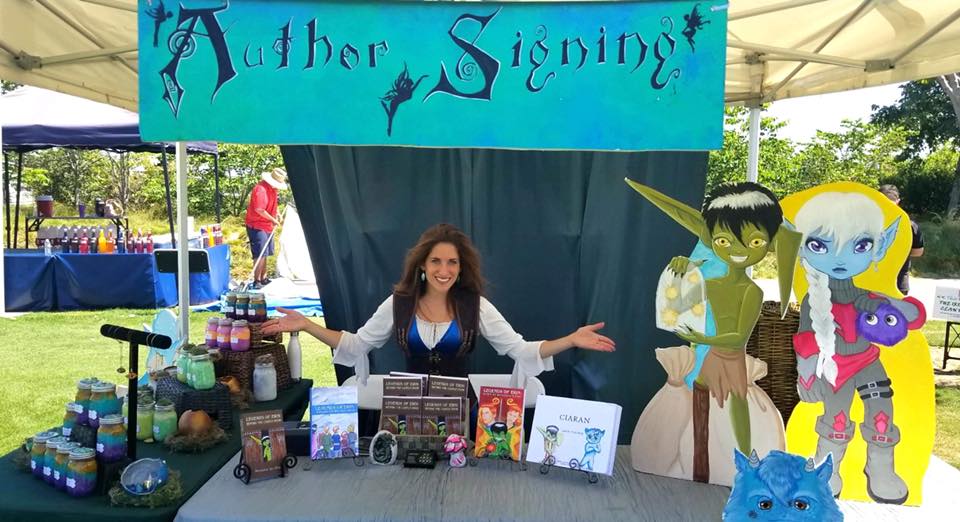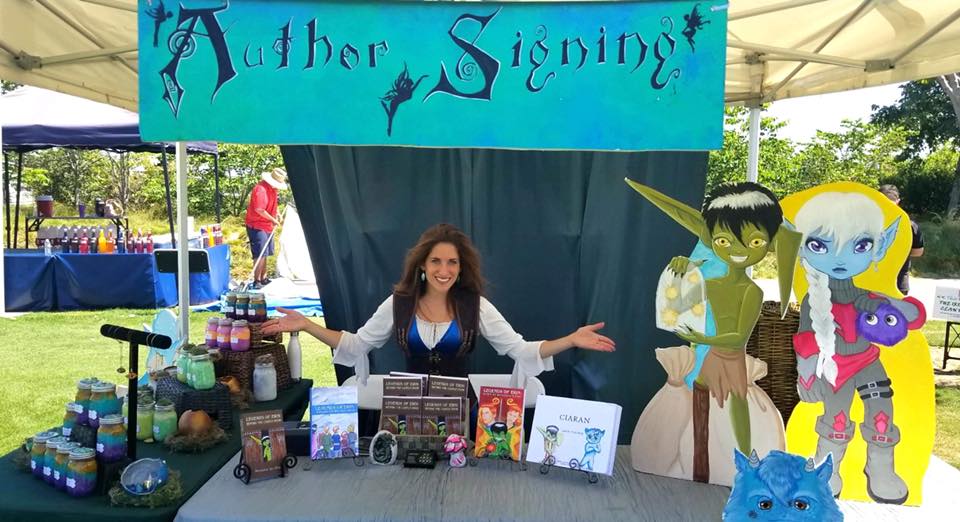 Today we'd like to introduce you to Meadow Griffin.
Meadow, let's start with your story. We'd love to hear how you got started and how the journey has been so far.
Growing up, I always loved fantasy stories. I remember one of the first stories that stuck in my mind as a child, was "The Magicians Nephew" by C.S. Lewis. My mom read to my brothers and I all the time and being homeschooled we got a lot of extra TLC. As I got older I discovered the love of reading myself, and it opened up a whole new world for me.
These books hurtled my imagination into these fantastic stories and I would pretend I was someone else every time I did chores, went hiking, or did school work, and I would make up my own stories in my head all the time. Being the oldest of three, I would test my stories out on my younger brothers, who were always a great audience, even when my stories were awful!
We moved around a lot as I was growing up, and finally, in my senior year of high school, we ended up in Big Bear. Now, if you've been to Big Bear, I'm sure you had a great time, snowboarding, hiking, shopping, lots of tourists there to enjoy their vacation. All of that is great, but when you live there, and everyone goes home, there isn't much to do. We had one movie theater with only two screens, all the shops close at 5 pm even on the weekends, and you're surrounded by woods. It's beautiful, but when you're a senior who came from Orange County, Big Bear becomes really small, really fast.
So, what I did, was read, and I read a lot. It was during the Harry Potter era when the books were still being written, and I was obsessed. I finished the last book and suddenly became really curious about J.K. Rowling herself. I did a ton of research on her and was amazed by her story. What she had done really inspired me, and I felt like, if she could do it, I could do it.
I got the idea for "Beyond the Castle Door" while driving down Big Bear mountain in a snowstorm. This wasn't just any snow storm either, it was incredibly severe, so much so that the wind shook the car, and my dad could hardly see out the windshield as he drove.
Needless to say, my brothers were terrified, so I decided to tell them a story, to get their minds off of things. I told them about twin brothers who ended up in a castle and meet a goblin, who took them through a magic mirror. I based the twins off my brothers to keep them interested, and they were so taken by the story that they forgot all about the storm. Once we reached the bottom of the mountain they asked if I would write the story down so they could hear it again, so I did.
That summer I started writing my first book. Being seventeen years old I thought all authors were like Louis Sachar the author of "Holes", he didn't tell anyone he was writing a book, not even his wife until the first draft was done. However, when you're a teenager living at home with your parents and are locking yourself in your room for hours a time, your mom will start to get suspicious. I had to come clean, but my mom was incredibly supportive, both my parents agreed that I didn't have to work that summer, that instead, I could finish the book. It was one of the most enjoyable experiences, writing my first novel because it was the first story I was able to actually complete. I had started many stories in the past, but none had ever stuck with me like this one did.
Once the book was done, we had no idea what the next step would be. There are no other authors in my family, so we were winging it. We realized that we needed to get my book critiqued, and my grandmother paid to have a professional go through and correct my book for me. When I got the critique back, I was discouraged, because I was given thirty pages filled with mistakes I made. I was concerned at first and asked the man who critiqued my book if I perhaps needed a ghostwriter.
He said he didn't think so at all, he said to just go and fix it. He also gave me a piece of advice that still sticks with me today, he said, "If you want to be an author, then you have to follow this rule: A real writer always writes, so don't ever stop writing." After looking through all the corrections, I re-wrote "Beyond the Castle Door" in five months. It was a ton of work, but it doubled in size with all the corrections, and the story became far more compelling.
Once the re-write was done, it was time to find a publisher. My mom and I worked all winter sending to publishing houses, but to no avail. I heard some pretty disheartening rejections, but both my parents encouraged me and told me nothing worth having comes easy. Finally, we decided to try publishing houses in Ireland and England since my book was set in Ireland anyway. To our surprise Olympia Publishers of England wanted the first three chapters, then the whole manuscript. When it came time to sign my contract I was absolutely ecstatic. My first published book was in my hands by the time I was nineteen, and it was one of the most amazing experiences I've ever had.
After the book was published, we realized we had to figure out how to sell it, and I was not the salesman type. I was one of the shyest nineteen-year old's you could ever meet.
My dad taught me how to sell, how to get out of my shell, and if I heard it once I heard it a thousand times, "You didn't even talk to those people. How do you know if they would have bought a book? You don't because you didn't say anything to them." I had to step out of my comfort zone, and I needed to get a job, so I became a waitress, and let me tell you, that made me a completely different person because you have to talk to strangers when you're a waitress!
Determined to see me realize my dream my parents pushed me and helped me find author fairs, stores to sell in front of, events in Big Bear where I could sell in the Village, and funny enough, I discovered one of my best-selling avenues quite by accident. I met a wonderful lady who made beautiful Scottish Kilts and sold them at Scottish and Irish Fairs.
I am the same age as her daughter who moved away to Australia and out of the kindness of her heart her and her families, they let me sell with them at several fairs all over California. These fairs are now one the places I sell my books at best, I have return customers, people who look forward to seeing me every year, and I've made some of my best friendships from customers and other vendors at these events.
At this point, I've published three books in the "Legends of Erin" series, and I just published my first children's book, that I fully illustrated, "Ciaran and the Troll Bully" which actually became one of the top ten best sellers on Amazon. I love what I get to do, I love writing, but more than that what I adore most about being an author is the people I get to meet and the kids and other new authors I get to inspire. After all, everyone needs a little story in their lives!
Overall, has it been relatively smooth? If not, what were some of the struggles along the way?
It definitely hasn't been smooth. There have been tons of obstacles. A few of these have been finances, learning how to market and sell not only my books but myself, learning what works best for me as I try to connect with my readers, and making sure I don't get discouraged when things move slow. Nothing in the book world moves fast, not publishing, not marketing, and not selling, if you have patience and truly love being a writer, then you will find being a published author a truly rewarding experience, but it most certainly isn't a way to get rich quick.
Beyond the selling aspect of being an author, I also had an incredibly bad writer's block when writing the third installment of the "Legends of Erin" series. I got myself stuck, and it got to the point where I actually dreaded writing. The way I finally got myself out of that situation was to force myself to be on a weekly writing schedule. Once I kept making myself work on it, I began to unravel the kinks in my story, and writing became fun again.
No matter what you choose to do in life, it's going to be filled with challenges and obstacles. You just have to choose what to do when those challenges come your way and decided not to give up. The only way you ever really fail is when you stop trying.
Legends of Erin – what should we know? What do you guys do best? What sets you apart from the competition?
"Legends of Erin" truly has become a business, not just a book series. There are three books in the series itself, "Beyond the Castle Door", "Towards the Restless Winds", and "Dawn of Boyhood's Fire". The fourth installment will be coming soon, and I now have the children's book spinoff series which as of now is "Ciaran and the Troll Bully".
I not only sell my books, I have a whole line of items that go along with the books. I create and sell potion bottles, such as Dragons Breath and Troll Spit, and I make slime, like Ogre Snot and Mermaid Slime. I also handcraft dragon egg candle holders, dragon eye necklaces, and pixies in a jar, which make wonderful nightlights. I sell these items at Scottish and Irish Fairs, as well as on my website: www.legendsoferin.com. All these items actually appear in my books, so it's a way for my readers to take a bit of "Legends of Erin" home with them!
I also have a custom portrait painting business. I work with customers and create unique paintings for them based off pictures of their loved ones. I can do a standard portrait, abstract portraits, or I can turn people into their favorite characters. It's another wonderful way I get to connect with new people and work on my artistic skills.
What is "success" or "successful" for you?
I feel like there are many ways to define success. For me personally, success is to do what I love and also be able to make a living. Success is learning from your mistakes, helping make the world a better place by what you do, and having a positive effect on the lives of the people you are fortunate enough to meet.
I get to have new adventures all the time as I go and do book events, and I get to meet so many new people, people and children I would never have been able to connect with if I weren't an author. I am so grateful for the life I'm able to live doing what I adore most.
Pricing:
Legends of Erin, "Beyond the Castle Door" $20.00
Legends of Erin, "Towards the Restless Winds" $20.00
Legends of Erin, "Dawn of Boyhood's Fire" $20.00
"Ciaran and the Troll Bully" $20.00
Contact Info:
Getting in touch: VoyageLA is built on recommendations from the community; it's how we uncover hidden gems, so if you know someone who deserves recognition please let us know here.