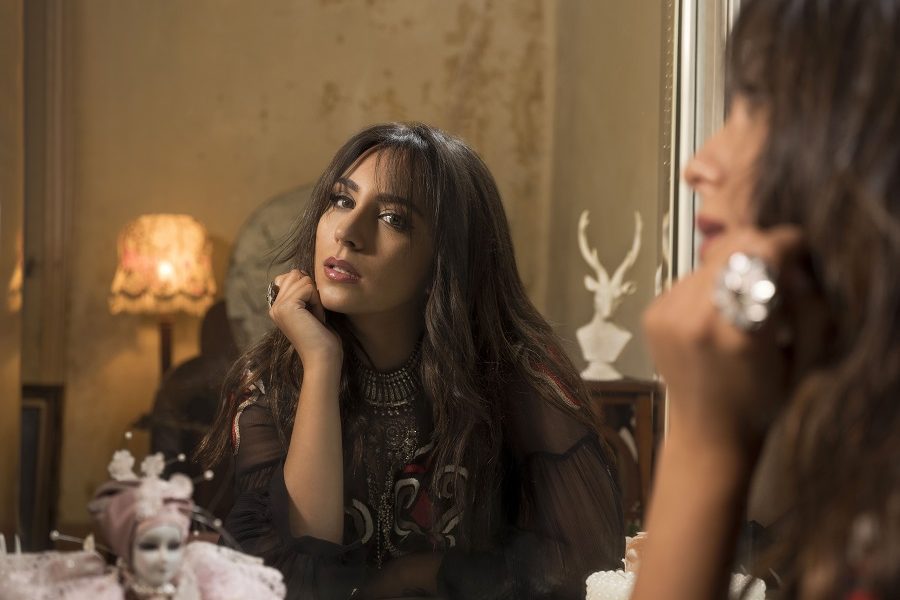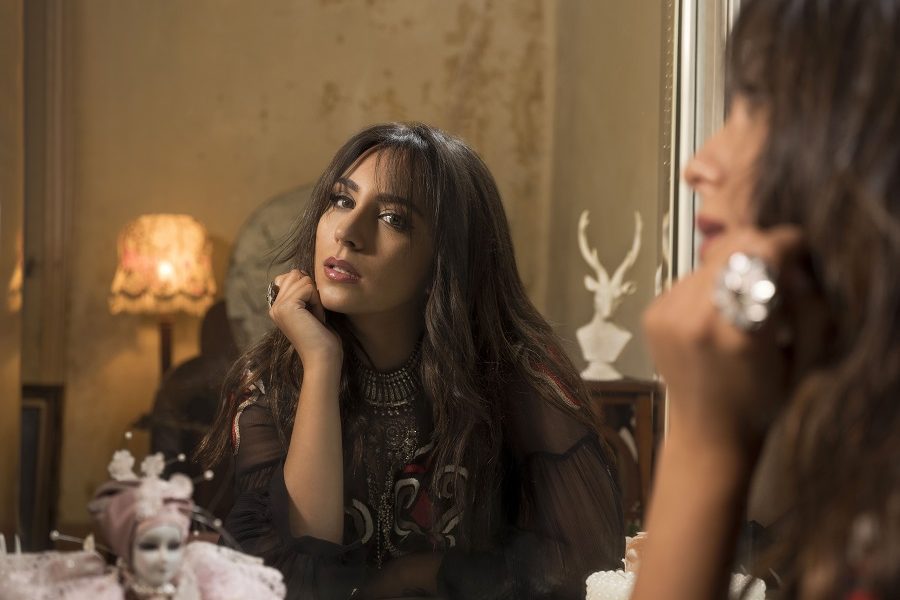 Today we'd like to introduce you to Mayssa Karaa.
Mayssa, can you briefly walk us through your story – how you started and how you got to where you are today.
I'm a Lebanese-American artist based in Los Angeles. Growing up in Lebanon, I was exposed to many different cultures. I attended a French school and learned a lot about French music. But being Lebanese and speaking Arabic, I also admired many traditional artists from the region. I also had classical training and sang opera in Italian for many years. Contemporary music was also a big part of my life as I admired artists like Whitney Houston. I also attended the Berklee school of music and graduated a few years ago.
During my journey, I was able to collaborate with artists from all over the world. I sang in so many different languages: Serbian, Turkish, Persian, Russian, Armenian… to name a few. I wanted to explore everything but reached a point where I had to define my musical identity. I had to learn about myself as an artist, and I realized that I am a blend of all those styles. I love blending influences and cultures and infusing middle eastern influences into modern global pop is where I find myself the most.
I met Rich Jacques in Los Angeles, and we explored different sounds until we finalized my soon to be released album we co-wrote and he produced entirely. "Call me a stranger" one of the main songs of the record will be released on December 5th, and we will be hosting an event at Capitol Records in Hollywood to kick off our campaign release. The album consists of ten songs, and we will be releasing one song a month starting December.
**About the song":
"Call me a stranger."
Feeling like a fish out of water can be difficult enough in your homeland, but feeling no different in your adopted land is doubly discomforting. Where do you turn to then, and what's left of your identity when you feel like an alien everywhere? "I knew that mine wasn't a unique experience and the song speaks to everyone feeling this way, by addressing the people who wrongly fear the unknown." Being from the Middle East, a part of the world that is portrayed negatively, I always felt the urge to tell my story. I come from a beautiful place, and I'd love for you to learn more about it."
"I could have been you. You could have been me. It's all in the hands of destiny don't you know that I'm no danger. But you Call me a stranger."
These lines speak to the fact that we're all born into the lands we love and call home by accident, whether that's America, Lebanon, anywhere. Fate has dictated who we are, and but for that, we could easily be standing in each other's shoes.
At heart, we're all the same, but it's often forgotten. Now seems like the perfect time to
start remembering."
**Highlights of my career:
1- My Arabic adaptation of Jefferson Airplane's "White Rabbit," was created for and featured on the Grammy-nominated soundtrack of the film "American Hustle."
2- First singer-songwriter to be featured on "Sesame Street" Middle East for which I recorded the Arabic alphabet song and shot a music video. The video generated more than 26 million views so far, and I soon became an image to Sesame Street in the Middle East, and we also recorded and shot two additional videos.
3- I recently collaborated with Bollywood superstar AR Rahman (music producer and artist behind "Jai Ho" and the music of the movie "Slumdog Millionaire"), and I had a song featured in one of the biggest movies in India produced by Mani Ratnam. The lyric Video generated almost 6 million views on Youtube in a few days. I am currently working with AR Rahman on a grand project which will be launched mid-2019 in partnership with Berklee College of music.
4-My song "Broken Lines" written by Rich Jacques and I and produced by Rich Jacques was published earlier this year on the "NOW 66" best compilation album among other top 2018 hits distributed by Universal, and we have launched a live performance video on YouTube recently.
Has it been a smooth road?
It's not an easy road, I definitely faced a lot of struggles and sometimes wondered why I chose this industry, but then I get to perform live or collaborate with amazing people, and it reminds me that I was born to do this and that there's a reason why it never felt like work because it's always been driven by love and passion.
Initially, my biggest challenge was figuring out whether I should pursue music as a career or not. I do not come from a musical family, so I had no guidance in the industry. I knew that success in this industry is not only defined by talent, it also has to do with luck, connections and big financial support which is why I first chose to keep it as a hobby. I didn't want business to interfere with passion and ruin my relationship with music: my escape.
I moved to Boston in 2006 during the war in Lebanon and a future in Civil engineering was my life plan. I went to college and studied engineering for three years. Meanwhile, I had many musical opportunities and was performing concerts with great artists as a hobby. But I wasn't happy; I knew something was missing the entire time: deep down I knew this was not where I belonged.
Until one day while I was taking part of a concert in Boston, a famous French conductor who was conducting the orchestra came up to me and said "At the end, when you meet God, he's going to tell you, 'I gave you a gift–what did you do with it?'" And that was the turning point in my career. I knew there was a reason why I wasn't happy and that I should be doing what I love in order to be successful.
This is when I dropped my major in Civil Engineering and attended the Berklee College of music to pursue a professional career in music. This has been my motivation ever since. 🙂
We'd love to hear more about what you do.
Creating music that is genuinely me and being true to myself is what I'm mostly proud of. My music is a blend of middle eastern and contemporary music, and this is truly my identity a being born and raised and Lebanon and having lived in the United States for 13 years. I'm happy that I found my sound and that I get to showcase it in my concerts as well by bringing musicians from different parts of the world.
My band consists of young talented musicians from different parts of the Middle East who play different Middle Eastern instruments as well as American musicians on Keys, Guitar, Bass, Drums. That blend sets me apart, and I'm fortunate to have found the right people to present it best.
Let's touch on your thoughts about our city – what do you like the most and least?
The real fact of the matter is, we don't know what tomorrow is going to bring and the only thing we really have is right now. I try to focus on giving my best, on working hard and on trying to attract positive energy: "Come what may."
Contact Info:
Getting in touch: VoyageLA is built on recommendations from the community; it's how we uncover hidden gems, so if you know someone who deserves recognition please let us know here.