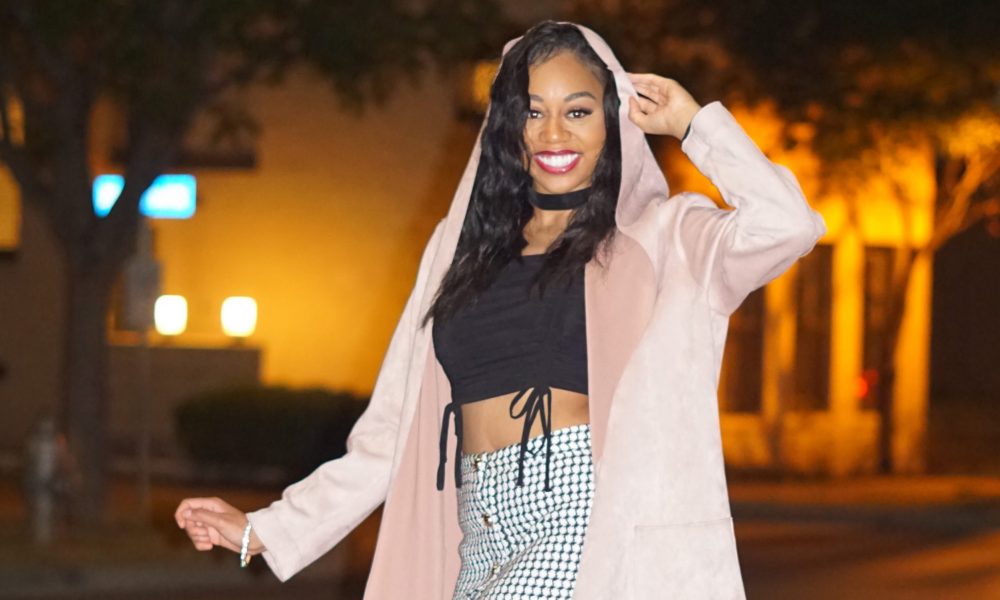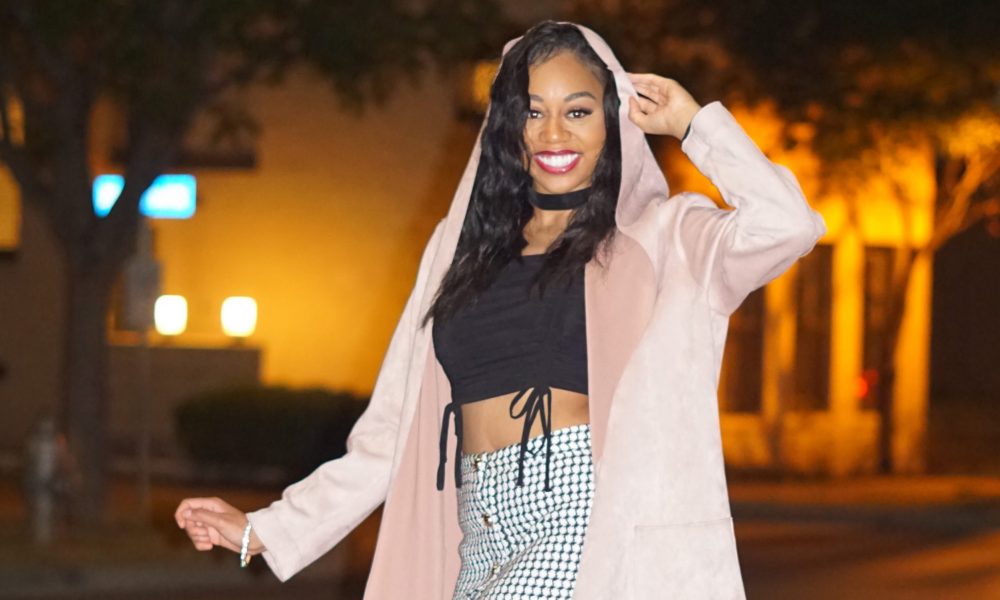 Today, We'd like to introduce you to Maya Jenkins, also known as Maya J.
Thanks for sharing your story with us Maya. What is your business all about? How does it connect with your talent professions in the entertainment industry? Let's start at the beginning and we can move on from there.
Glitter Rain Entertainment is a record label and production company I officially founded in 2014. The idea was conceived earlier however, when I first started high school. As an actor in Los Angeles, I started it as only a production company with plans to create television and film content, thus creating more opportunity for myself to act in the industry. In my acting career, I always wanted to include music composition (songwriting) and singing in my repertoire of showcased creative passions. I had been training at three different arts schools in my lifetime, I studied music theory and played my violin for 13 years. Music is and always has been extremely important to me and a huge part of my life. So, I wrote & recorded a ballad single for a television series pilot I was in the process of writing. I ended up releasing the single on its own while the series was still in pre-production, and the song ended up gaining some great traction. The song's name is "Symptoms of You", and it is currently on digital music platforms everywhere. To note, you'd find it under my music stage name, which is simply Maya J. "Maya J" is the artist name under which I release all of my music. Anyway, to continue — the song did really well on on-demand radio stations such as Pandora, and then I decided Glitter Rain would encompass all of my arts careers, and not just one or the other. That included both music and tv/film creation. In 2016, I added 'record label' to Glitter Rain's now extensive list of duties. Glitter Rain Entertainment became fully involved in record production, hiring producers, commercial music distribution, the RIAA (Recording Industry Association of America), marketing, press/pr, and much more pertaining to those things. Building meaningful business connections, working with other creatives that are passionate about the same things as I am, sharing art & entertainment with the world, and continuing to blaze the path forward for my business are all things that require my complete attention and commitment.
I am definitely in the process of taking the business to further heights by continuing those important work and practice activities. Currently, my label only releases music that I have personally written, composed, and performed, with myself or "Maya J" as the musical artist. I am still unsure if or how I will move forward in the realm of signing other artists to Glitter Rain Entertainment in addition to myself, but I do have plans of expanding GRE in a major way. Also, just because Glitter Rain Entertainment has become a record label, does not mean that I am leaving the television and film creation department. It is certainly all still here. Remember, Troy chose basketball AND Theater. 😉
When I first started this, I never knew exactly how far the label would go, and how deep I would delve into my business. I pretty much went in head-first and did everything imaginable to keep it afloat. Now that I'm in the water, I'll just keep swimming and exploring it — occasionally swimming from sharks and having to bite off a few heads myself (lol) — but overall, always forward and always with honor.
I want one thing to remain in everyone's head about me; that above all, I am an actor, songwriter, and singer first. Those are things that I never want to stop doing. Entertainment and art are two things that the world continuously needs…. and I hope I will always contribute to that in my living while remaining authentically true to myself.
Has it been a smooth road?
It has certainly not been a smooth road. Hopefully I make it look 100% smooth on the outside, as that is the goal! But this road has had many potholes. To say that my journey was completely smooth, would be a lie. I don't like to rail on about struggles and what exactly went on, because everyone has trouble — some more than others of course, but this is also an industry where nothing is guaranteed or easy.  However since you asked: there is so much conceit, uncertainty, backstabbing, stealing, and ego surrounding everyone's "Talents", and most independent contractors in the field have no one to answer to, which makes it harder for business disputes to be resolved with the proper responsibility being taken. As with any industry or any job, you have to learn how to navigate people, and how to come out of situations with your head held high. I've dealt with rejection, heartbreak, lies, intellectual property theft, copyright infringement, and everything in between. I've also solved it & won. I put out the fires I need to put out, and continue on with the day. It stings when doors are slammed in your face. It stings when business deals fall through. You cry sometimes. You want to be alone other times… but that's also life in general. If you ran away from every single one of those emotions, you'd only create more turmoil for yourself from the attempt at avoidance.
Sometimes, there is the public, a fan, or just a negative person in general who helps create false narratives and causes others to have preconceived notions about who you really are. At times, you can even be a victim of a breach of privacy. Those aspects of life piling on to an already hard business to deal with makes you feel helpless. Even in my lowest moments though, I have never quit, and I don't plan on doing so. I know that I do things with fairness and honor in mind. When you are secure in your beliefs, not a single soul can take that away from you.
On the film & TV side, I've disagreed with agents, and changed directions more than a few times before I found the right fit. Currently, I'm thankful to be with a theatrical agent who shares a very positive and communicative work relationship with me. I now know how important being on the same page with a business partner is. On the music side, I've been faced with producers who either cannot or openly refuse to show respect to artists, especially female artists — me specifically. Something I didn't understand before, is that many men are simply intimidated by strong women who are running a business, who hire them with extensive contracts, or who use kind but extremely professional behavior. I never used to believe in prejudice, and I was always the bridge builder, looking for reasons why the negatives in others couldn't possibly exist. The current state of music has us working in a situation where record producers are predominantly male & independent contractors, thus creating their own rules, work practices, and home studios. I applaud everyone in that arena, as long as it is done with honor and sensitivity. Through the lense of this endeavor is how I learned up-close about the very real aspects of sexism and sexual harassment in the workplace. It is extremely hard to swallow when you're not given the respect you have rightfully earned because your voice is that of a lady. Most of the time, the issues are so subliminal that you can't possibly fight against it. You accept it, which makes it worse little by little as time goes on. It doesn't matter how nice you are, but your job is to sit in that corner and be a good little girl, don't speak out of turn, and don't tell the male what to do or correct him because the rule is, that HE is the "superior".
Other times, it is as open as a book. I've gotten my upper thigh touched while explaining how I'd like my record to sound; I got told "I'm not about to argue with a female in my studio". These situations ended promptly, because I do not accept that behavior and treatment from anybody. These situations in general create an additional storm to weather, but I am strong and will continue to be. I will always be myself & I will always take my business seriously. As long as you maintain your strong beliefs, you can get through anything. Your job in this life is to navigate and fight through it no matter how hard it gets. A struggle is not the story. The story is YOU.
We'd love to hear more about your work and what you are currently focused on. What are you most proud of? What else should we know?
As an actor, songwriter, and singer, I do just that. Even though I am quirky and different, I also know that I can run with the wolves. I march to the beat of my own drum, and whether it be through my music, my social media posts, acting jobs, or girly & trendy fashion style — I am reaching people and connecting with them. I'm just Maya J, the fun loving actress & artist who loves music, arts, film, glitter, and appreciates every individual for who they are inside.
Currently, some of the latest things that are scheduled for me: is a new single, entitled "Hurricane", a surprise follow up single, and a mini album called "Symptoms of Life" coming out this year. This is the first time I've mentioned the name of the new song, and I'm looking forward to finally releasing it.
When I first started my Glitter Rain Entertainment, it was a dream mill. The idea behind the name of the company was my lifetime association with sparkles and glitter as my favorite decoration, in addition to my catch phrase that many people find it cute to remember me by, which is "Stay Sparkly!". I've been telling people to "Stay Sparkly!" as long as I can remember, and I still have it as part of my bio on all of my social media accounts. As I get older, I have to remember to keep taking my own advice and guard against becoming jaded and irritated. Believe me, it's hard, but the ride is worth it. I feel another Disney reference coming on … As Miley Cyrus said in Hannah Montana, "Life is a climb – but the view is great." My little girl self did not know just how true that was.
I am more than thankful to receive so many messages from others about how I had given someone courage to be themselves or inspired them to follow their own dreams. That is probably one of the most rewarding parts of all of this. In my acting career, I think that I am most proud of my continuous happiness with it even when it feels lonely. The fact that even at my saddest moment, I can't quit or stop auditioning. That shows to me why I need it so much in the first place. A lifetime career that includes acting is just where I'm meant to be.
With my Glitter Rain Entertainment music releases, I think I'm most proud of the fact that I won't stop trying to make a recording good until I feel that it is the absolute best that it can be under the circumstances. I have my own individual & very unique presence, and I am a perfectionist… but I think that is more of a blessing than a curse. I was raised by a perfectionist, and sometimes, circling back on a project until your last bit of energy is gone is the only way to ensure its quality and high standard. I hope that my work ethic is something that continues to set me apart from others.
How do you think the industry will change over the next decade?
The changes in the entertainment industry are forever changing and evolving. With the technology, the business model evolution can occur faster than we expect it, but that is why news, studying trends, product information, and keeping tabs on all social media apps is important. The only way to properly plan and keep up in whatever industry you are in is to know every detail about what is happening around you. Over the next few years, I see even more digital music streaming platforms, more film/television streaming platforms, and more content overall being apart of those platforms. The paradigm involving creating that content is also going to evolve, and of course we have to be very knowledgeable with that. We are in such a digital world, and I think the most important change right now to keep tabs on involves the trends in technology.
Contact Info:

Image Credit:
Glitter Rain Entertainment; Getty Images; Getty Image Entertainment
Suggest a story: VoyageLA is built on recommendations from the community; it's how we uncover hidden gems, so if you or someone you know deserves recognition please let us know here.