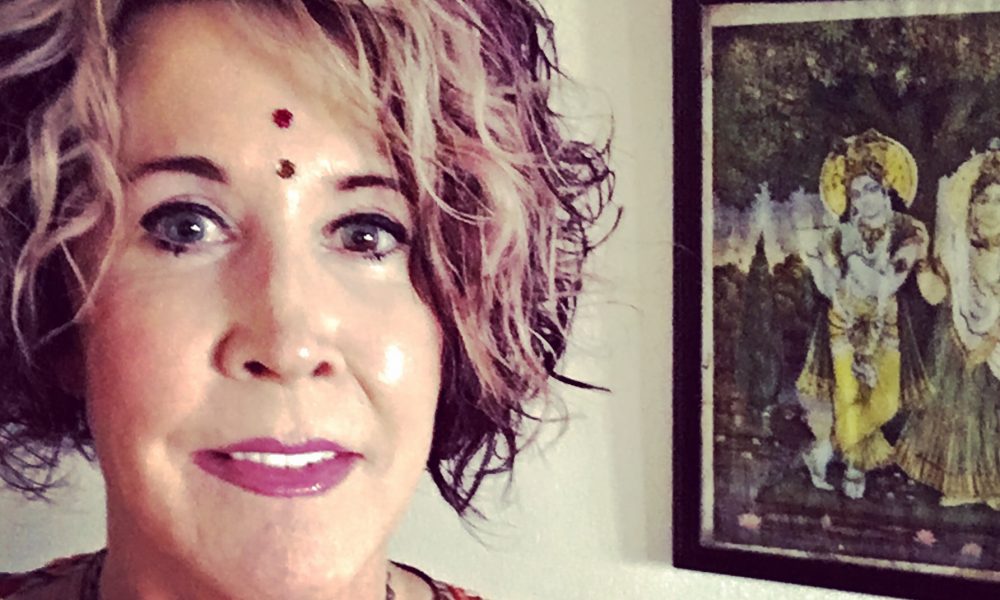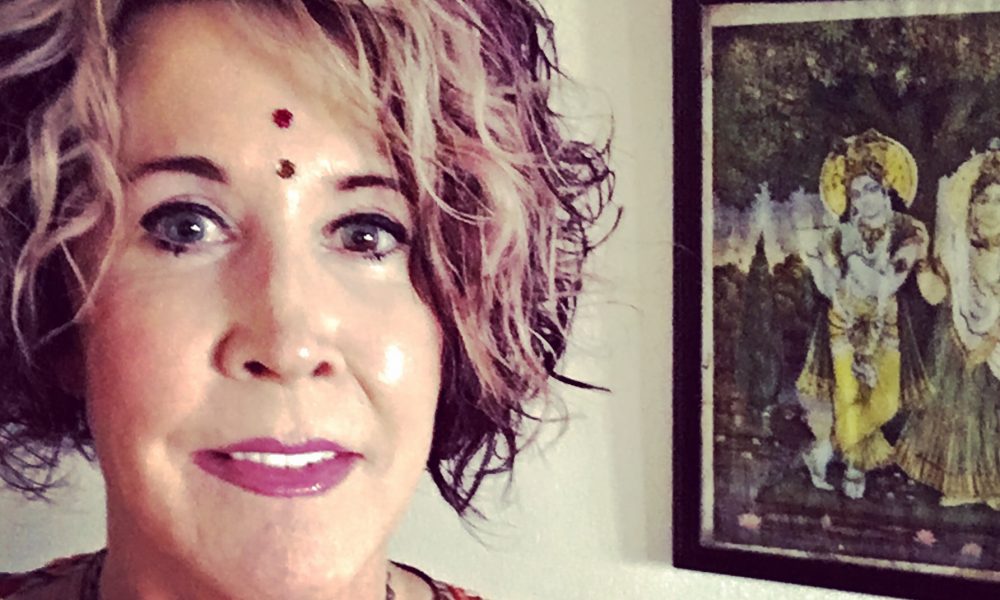 Today we'd like to introduce you to Maureen Davis.
So, before we jump into specific questions about the business, why don't you give us some details about you and your story.
I was playing competitive tennis in a league for over 12 years. As an athlete all my life it was important to me to compete, play team sports and stay active. I was struggling with neck issues and had my first back surgery at the age of 33. After a herniated disc at C5-C6, I was in physical therapy for 2 years managing the pain and all the biomechanical dysfunction in my body. I received a fusion with a titanium plate and was back out playing tennis after 12 weeks, dancing jazz and ballet and also participating in Hapkido Karate. The surgery was a huge success and the pain that had plagued me was gone and I was fitter than ever. I had just given birth 1 year prior and to my daughter who was now walking and very active kept me busy.
Three years later, I was rear-ended in an automobile accident and had already been having pain at the level below C6-C7. The accident aggravated my condition and at that point pushed me into more pain and put my tennis game on hold. Eventually, after 1 year of conventional therapy, I had another neck/back surgery. That surgery didn't go as well and my pain was worse than before.
Discouraged and angry, I expected to be just like I was during the first one. I got addicted to pain meds and suffered a lot of anxiety and depression. I was no longer active and my pain seemed to consume me.
After one year of living like this, I decided to quit the meds (cold turkey) not recommended by the way (always follow a doctor's advise or therapist to titrate). That was a new beginning for me. I slowly worked my way back to playing tennis and getting my life back.
It was just after that return to tennis that my friends who I played with encouraged me to take a yoga class at the club where we played. They were raving about it. I tried a few classes and actually HATED IT. It was so slow, my mind was all over the place but more importantly, it highlighted to me how jacked up my body was, and how hard it was. I was noticing that what postures were hard for me, I would watch my mind go into a negative self-talk. (little did I know then, what I know now and the power of our thoughts).
So after a few months, I would attend one class a week because it felt good to stretch and I knew that I needed it. It was improving my tennis game and was a challenge so I enjoyed that aspect.
In 2001, just two years after my 2nd neck surgery, I was lifting a very large potted plant, doing a great job of guarding my upper body, when I lowered the plant I heard a large pop in my lower back and immediately knew that something went wrong. I did the classic twist/lower down which torqued my spine and that pop was another herniated disc. This time in my lower back. Not one but two L4-5, L5-S1.
I went back to physical therapy for a bit but it actually made me worse. So, I sought out a personal training. It was during that time that he was so impressed with my flexibility and strength having had two prior neck surgeries and even though I had shared with him my two herniated disc's that he had me do several things that are a classic "NO NO" for people with disc issues. That was the beginning of the end.
After that session, I could not move the next day. Again I was riddled with so much pain. I proceeded to get a series of epidurals which did not help and it wasn't until we did a procedure to see the integrity of the discs that the doctor and I realized I was not going to get better. I spent one year practically in bed, trying to take care of two children with a husband who traveled internationally. Again, I had no choice but to take the meds, (which I did not get addicted to) but put me in a depressed, anxious place yet again. I was in excruciating pain every single day.
In 2002, I received 2 artificial disc replacements in my lower back. I was the first person in Southern California to received this replacement because this was and FDA study. KTLA followed my story during the day of the surgery. The recovery was slow but the pain was slowly subsiding. I was able to titrate off the meds, and after 6 months was released by my orthopedic surgery to be able to resume athletic activities. During my rehab, my medical team had known that I did yoga and instead of physical therapy, they advised me to do my yoga stretches. I did just that.
I went back out to the tennis court and started playing again. It was scary at first but slowly I was able to trust my body again. Yoga had taught me that.
Eight months after that lower back surgery I was separated from my husband. It was a very difficult time indeed. The tennis court at that point provided me the much-needed stress relief where I could just focus on the ball and get the tension in my body out. It was in the fall of that year, that I found my way back to a yoga studio.
This time when I walked into the studio something was different. I was different. I heard the chanting in the room and knew I had found my way back home. It was deep and familiar. I decided to take a teacher training to deepen my knowledge of Yoga. During my training, I became aware of what all the surgeries, pain, anxiety, etc had done to my body. I was a physical mess. But this time I was curious about being a mess and was experiencing flashbacks during the practice. I started to feel my body open and release in ways it never had. I felt peaceful after each session and was learning so much that fed my soul. It was during that training that I had an epiphany. I was going to go back to school and get my degree in Drug and Alcohol Counseling but realized that it was too close to my story. Getting people to get off meds is a very difficult task. It was depressing to talk to so many (I was doing it for my doctor as a courtesy to help others thru my story) and realized that it kept me back where I was. Through my movement and practicing yoga, I realized that I could inspire people to move and that would be a way to go. I felt I could really get behind this and show others that "If I can do it, so can you".
Simultaneously, during my training – Loyola Marymount University offered it's first Yoga Therapy program to become a Yoga Therapist. I knew in a moment that this was where I was supposed to be. I never looked back.
I finished my certification able to do a forearm stand, wheel, etc. and Yoga gave me so much confidence, connection to myself that I was excited to share with everyone. I was so passionate about sharing this with everyone and I did just that.
I finished the first year of Yoga Therapy and started working in the medical field as a Certified Yoga Therapist. I was the first one in the program to actually land a job in the medical field doing this. I continued on to the second year of the program which was Yoga Therapy for the Management of Disease in the body. I was fully on my way.
During that time, I had become a single mom, shared custody of my children and my mom was diagnosed with inoperable lung cancer. I was faced with all the life stressors at once, divorce, moved out of my home into an apartment, was going to school, working and traveling to Florida every other month to manage my mother's disease and medical care. Somehow, I was so balanced and was able to handle it all due to my daily practice of yoga.
Sadly my mom passed away in 2007 and I was able to guide her through her transition. It was during this experience that I realized that death was not something to be feared. It is one of the experiences that I have helped with many others to help them transition. My yoga practices and experience has helped me to help others with this.
Shortly after my mom's death, I had another neck surgery at C4-C5. Because I was lifting her constantly, it compromised an area in my neck where I was losing function due to spinal cord compression.
The difference was that my last back surgery in 2008 was a breeze all due to my knowledge and practice of yoga. No pain meds, the fastest recovery that I had ever experienced. I am proud to say even with other spinal ailments (once you are fused, it is very easy for other levels to be stressed and thus requiring constant surgery). I have not had to revisit a surgery.
YOGA literally saved my life in so many ways. I have been a Yoga Teacher since 2004 and a Yoga Therapist since 2005. I received an Outstanding Achievement Award from Loyola Marymount University in 2014 on the ten year anniversary of Yoga RX Program. I am currently teaching at The Garden of Grace, Intention and Wellness studio in Lomita, CA and at Somos Wellness in Torrance. I have a private Yoga Therapy practice where I focused on individual wellness programs for clients who can benefit from breathing techniques, yoga postures (asana) and doing energy and healing work with essential oils.
One thing I learned on this journey is to NEVER GIVE UP. It has never been an option for me and now I just want to send this message out to everyone and help as many people as I can. When we have the proper tools, guidance and teacher, miracles can happen.
Overall, has it been relatively smooth? If not, what were some of the struggles along the way?
Not at all. Addiction, depression, divorce, death…
Maureen Deering Davis (Makara Yoga) – what should we know? What do you guys do best? What sets you apart from the competition?
Makara Yoga is my DBA. I mostly go under my name: Maureen Deering Davis. I specialize in Yoga Therapy.
I have students who have been with me for many years because of my knowledge of the bio-mechanics of the body, my deep well for spiritual knowledge and sharing my over 24 years of education of the way of the conscious mind. My Guru, was a transformational teacher himself and started the Esalen Massage and worked with Ram Dass, Fritz Perls, Alan Watts, etc. He was part of the movement in the early 60's into expanding consciousness. I studied with him for over 24 years and was with him during his last breath. I take his teachings into my classes and my private work.
As a Yoga Therapist, I really emphasize breathing techniques because that is the foundation of yoga. I teach yoga as a life style, not just asana. This incorporates the whole mind/body connection and how important it is for wellness. Yoga Therapy addresses physical issues similar to physical therapy, but we look at the WHOLE person where physical therapy does not. Yoga Therapy can relieve symptoms, help manage lifestyle diseases induced by stress, such as, cardiovascular, diabetes, anxiety, depression, thyroid disease and I am quite the Guru obviously from experience on lower back and neck dysfunction and pain.
I am proud that all my clients get better and find a better quality of life. I am proud that each person grows and evolves and becomes a better version of themselves. They find peace. They find inner strength. I give them tools for their Life Box to last them a lifetime. More importantly, I teach them to BREATHE…….
What sets me apart is this is my life. I care about my students and my clients. I share the knowledge and love that I have for each one of them and I come from a place of integrity as well as knowledge.
What is "success" or "successful" for you?
Success if being at peace with yourself. Success is knowing that you have done the best that you can and be happy with that. Success is trying every day to do the best. To stay positive, to see the whole picture and know that you have the opportunity to get up every day and practicing living from a heart space.
Pricing:
Private Yoga Therapy Sessions: 120:00
Essential Oil Treatment with Reiki: 120:00
Spiritual/Empowerment Coaching: 120:00
Contact Info:
Getting in touch: VoyageLA is built on recommendations from the community; it's how we uncover hidden gems, so if you know someone who deserves recognition please let us know here.