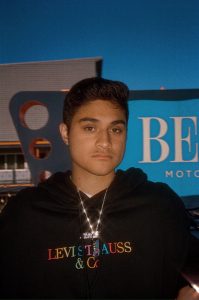 Today we'd like to introduce you to Matthew Magnus.
Hi Matthew, can you start by introducing yourself? We'd love to learn more about how you got to where you are today?
From a young age, I've always known exactly what I was meant to do. When I was about 11 years old, my cousin and I made our first home movie that we filmed on his laptop. We made a cute little parody of Mission Impossible, one of our favorite films, where I was the spy of course. It took the span of an afternoon to create and when we finished it, we had world premiere…in the living room…to our parents. But what may have seemed like just a fun activity turned out to be the moment that started everything for me. It was this moment that made me realize that all those crazy ideas I would daydream about could actually become a reality and filmmaking/visual arts was a way to manifest those ideas into something real. A pretty big realization for an 11-year-old at the time I must say. From there, I dedicated the rest of my life to filmmaking and visual storytelling.
In high school, I made several short films with a handful of friends who also had a passion in filmmaking. We made films ranging from Vietnam-era period pieces to a full-length romantic comedy features. High School made me realize that not only did I love the art of filmmaking, but that I had a voice. At the time, film was the only way I could properly express my suppressed emotions and deep-rooted thoughts. Every film I made from there on became a cathartic experience for me.
Now I am dedicating my higher education and professional career to film and the visual arts. I'm currently a Los Angeles based multidisciplinary creative with a focus on filmmaking, videography, video editing and graphic design. While working towards my Bachelor of Fine Arts in Cinema at Columbia College Hollywood, I've worked with clients such as The Laugh Factory Comedy Club, Actual Objects, Avant Garden Records, Uniqlo, Honda, American Film Institute and the School of Cinematic Arts at the University of Southern California.
Having been born and raised in the San Francisco Bay Area, I try and tap into my roots as I strive to tell captivating stories in unique ways. My work, both personal and commercial, resembles a common theme, finding meaning and passion through an intimate artistic process.
Can you talk to us a bit about the challenges and lessons you've learned along the way. Looking back would you say it's been easy or smooth in retrospect?
I'm fortunate and privileged to come from such a supportive and stable background throughout my artistic career. My parents were always super supportive of whatever my interests were and when I told them I wanted to be a filmmaker, they were always there to cheer me on. It wasn't until this recent pandemic that I started to really look inward. Something I realized, and am trying to get better at, is trying not to lose too much of myself in my art. Any artist can agree that creating can sometimes be the most taxing thing we can do on our bodies and our minds. It wasn't until 2020 when I was forced to stop everything and had no choice but to just sit with myself. I started to realize that not only was I putting too much of myself into my work, I had actually completely lost my sense of identity. I started to ride my entire notion of happiness, satisfaction and joy on my work. Any freelance artist knows that this is not healthy in the slightest. If my work wasn't getting the recognition it deserved or if I wasn't happy with how a project turned out, I'd swoop into these deep depressive states. I'd contemplate whether any of the work I was doing was worth it. I'd struggle with facing my own emotions. It would even creep into my personal relationships with my family, friends and significant other. It was at that point I knew I had start making a change.
I've slowly been figuring out more healthy practices when it comes to my creative work. I've started to redefine the type of relationship that I have with my art. This will be an ongoing process that I know will be a struggle to find the answers to for the majority of my creative career. But all that I know is that if I approach my art from a place of genuine emotion that's rooted in authenticity then I know it'll be a step in the right direction…because it'll be me and at the end of the day that's all that matters.
As you know, we're big fans of you and your work. For our readers who might not be as familiar what can you tell them about what you do?
The type of artist I define myself as has evolved so much over the recent years, but I always lead with the label of a filmmaker. This past year, a group of my closest friends at film school created an artistic collective called Garland Productions. With that, we wrote, shot, directed and produced our very own original anthology web series called Garland Anthology. Each episode comprised of five short films all strung together with a different overarching theme. We did this in the span of one year which was one of the most fun, exhausting, creatively liberating, and defining experiences I've ever had the pleasure to be a part of. And the fact we have an entire series to look back on and be reminded of the memories and friends we made along the way really is the cherry on top. I have three films that were written and directed by me in the series, but each of us took on a roll. It was a true collaborative experience. So, stream Garland on Youtube when you have a chance and let me know what you think!
Right now, I currently in the process of creating my first project outside the realm of film, video editing or photography. I have been working on my own Zine for the past year and I am so excited to finally release it to the world. Archived Magazine has been a departure from my usual medium as it will be the first time I produce something physical with my art. I've never created any physical art let alone put it up for sale which has been both terrifying and incredibly therapeutic. This inaugural issue is called "UNITED ARTISTS" and it features work from some of my closest friends. Ranging from photography, digital art, fashion, poetry, essays etc. Archived Magazine is an amalgamation of work from genre-bending artists from all over the world. Designed, edited and creatively directed all by me!
These are a few of my latest projects that I've been extremely excited about, but these are also examples of what I feel sets me apart from other creatives — in that I refuse to truly define the type of artist I really am. Even though I always say I am a filmmaker first, I really have delved into so many different mediums that my artistic vision transcends labels or definitions. I am, in every sense of the word, multidimensional.
Is there something surprising that you feel even people who know you might not know about?
Most people don't know that I'm half Filipino! Unless you're a close friend of mine then that's all you'll hear about. But I take immense pride in my Filipino heritage and roots. My Lola, Tagalog for Grandmother, immigrated to the United States decades ago thanks to my Lolo's, Grandfather, creative endeavors. According to my four Filipino aunts, he was an incredible writer and worked for the Filipino government writing speeches for elected officials and even the President of the Philippines. So maybe creativity runs in my blood! Because of his government job he was able to get a sponsorship to bring my family over to the states where they started a life for my entire family. I owe everything to my Lolo and Lola. Being a part of the Filipino community here in LA has been such a wholesome and affirming experience. I grew up in a predominately white neighborhood in NorCal, so I was part of just a handful of students of color. I would often feel very isolated and that I didn't fit the mold that everyone was a part of. Coming to Los Angeles and reclaiming my culture and learning more about my ancestors has been eye-opening and has even taught me lessons on how to live my life to the fullest. Oh and of course, we cannot forget about how good Filipino food is. I mean come on. I could write a whole article just on that.
Contact Info: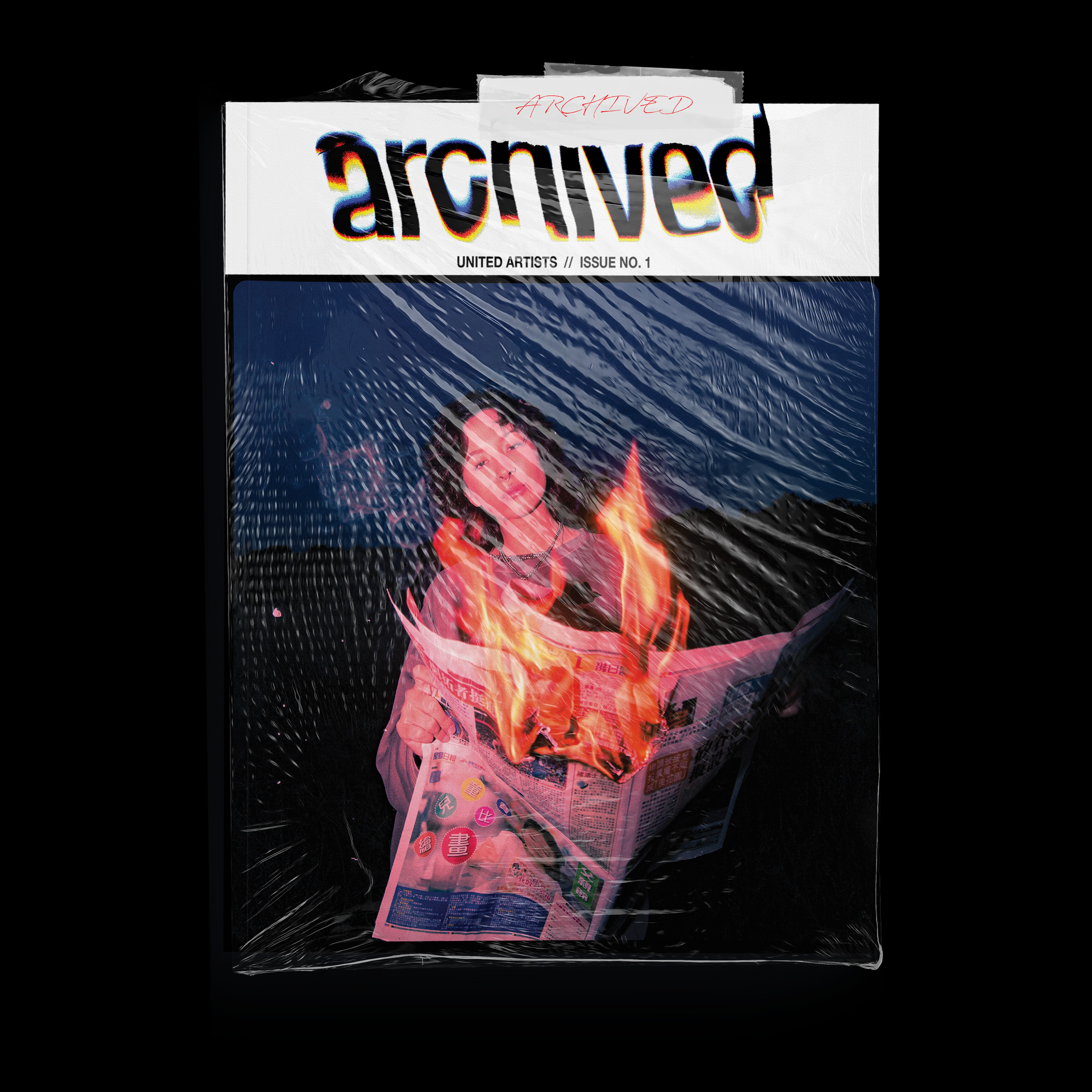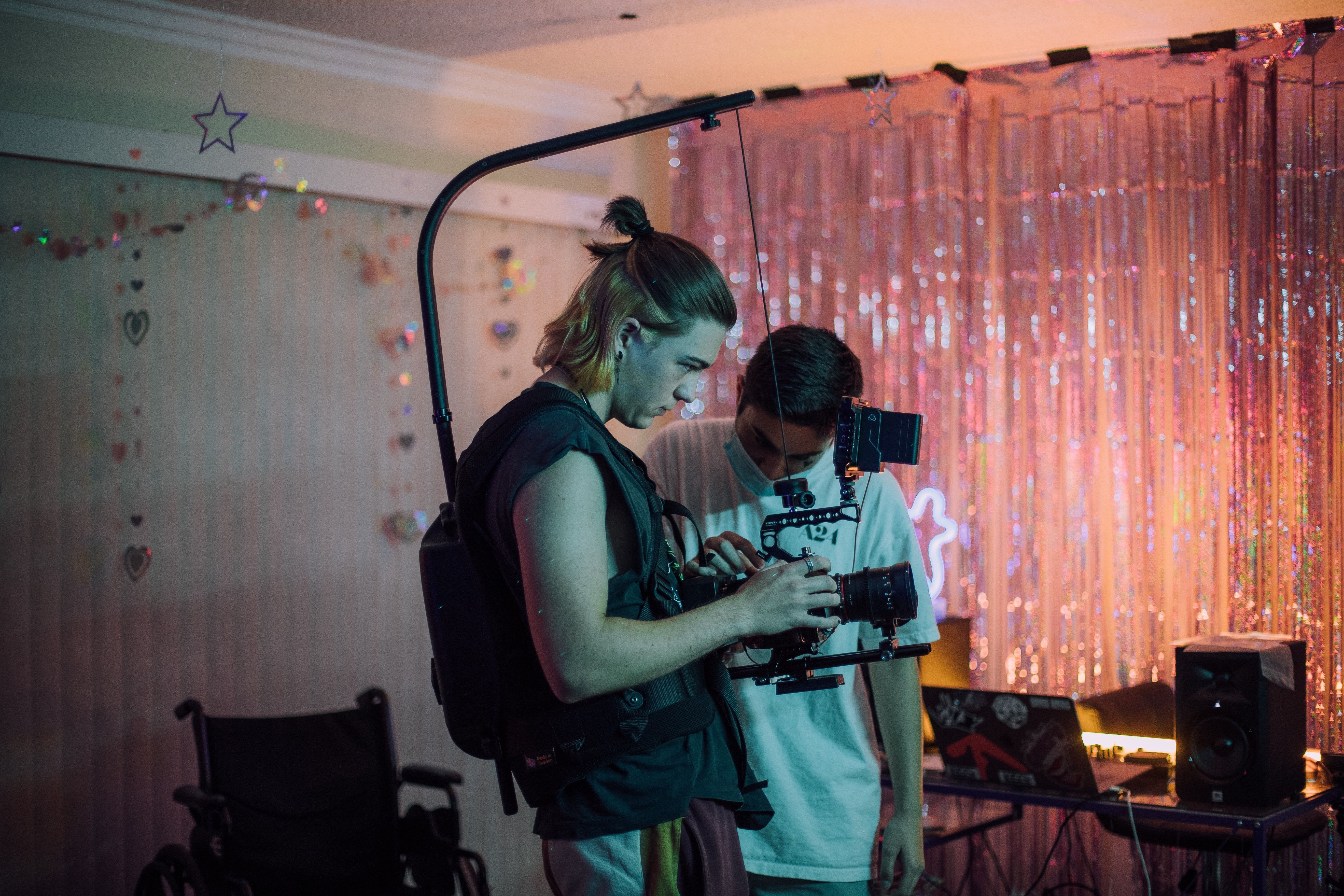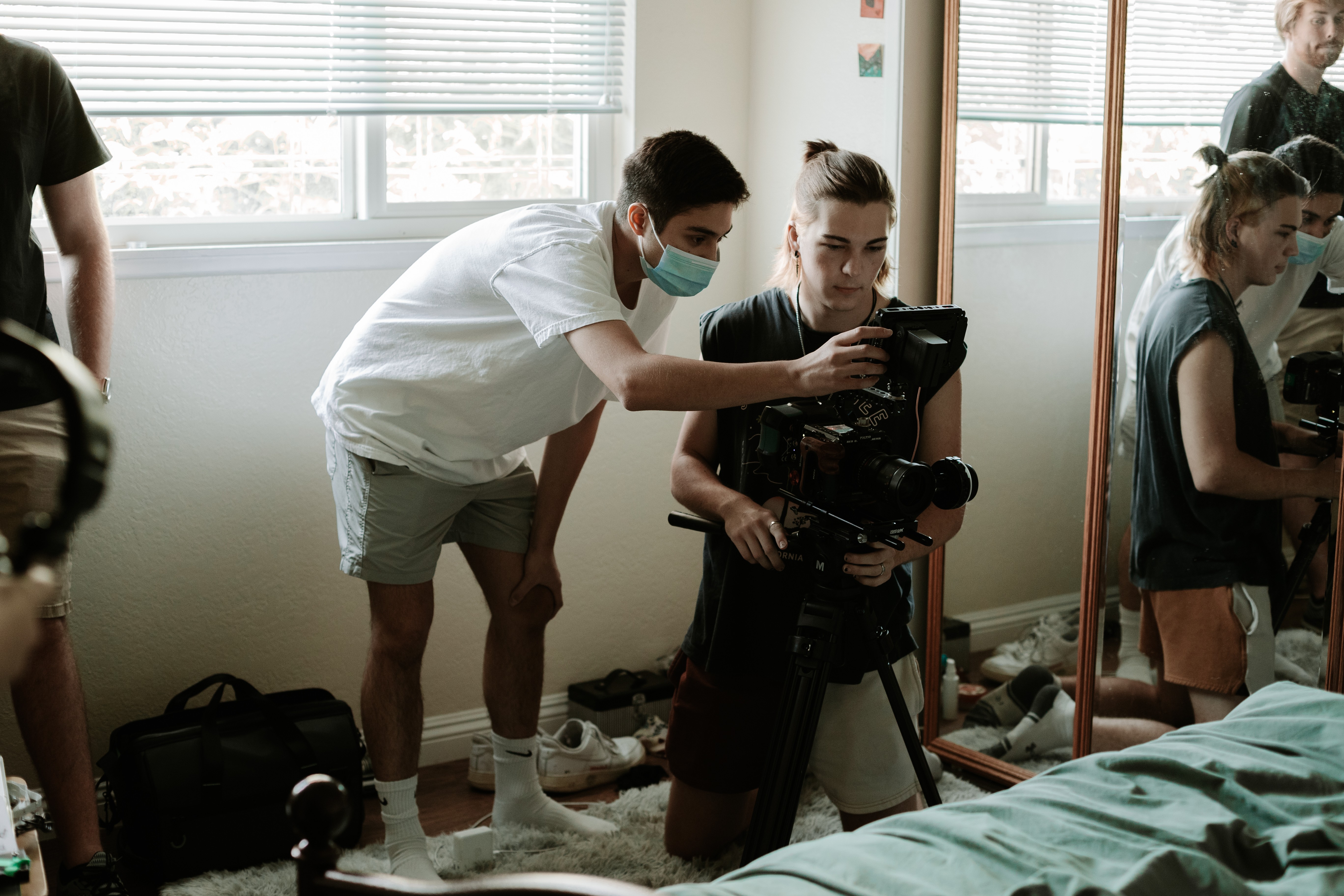 Image Credits
BTS Photos taken by Lina Kraftsoff (@directedbylina)
Suggest a Story:
 VoyageLA is built on recommendations from the community; it's how we uncover hidden gems, so if you or someone you know deserves recognition please let us know 
here.