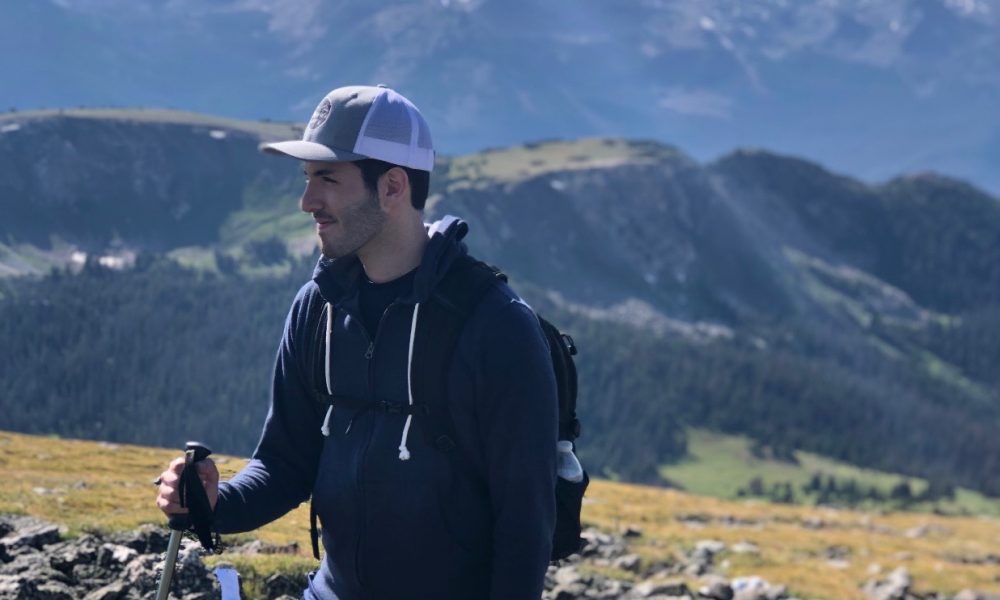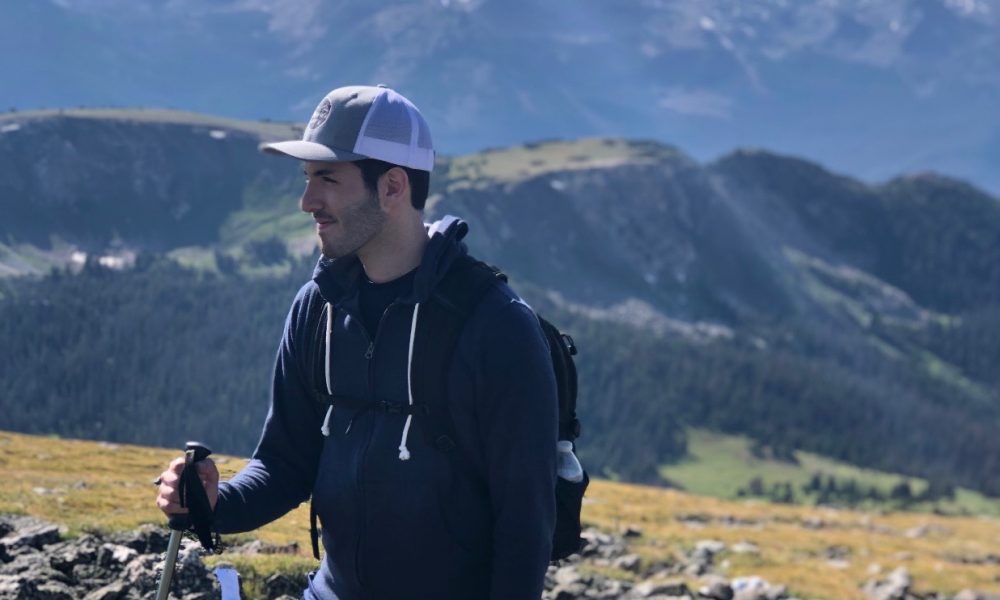 Today we'd like to introduce you to Matt Norden.
Thanks for sharing your story with us Matt. So, let's start at the beginning and we can move on from there.
I've been creatively inclined throughout my life. My creative career aspirations changed maybe a thousand times from my childhood through my young adult life: magic performance, painting, baking, comedy improv, but eventually I arrived at music. Unfortunately, I was never a music prodigy. I liked music as much as the next guy, but I wasn't very good at it as a kid. I went through every instrument in the school orchestra and School of Rock to find out that I wasn't really good at any of it: cello, percussion, saxophone, singing, clarinet, drum kit and guitar. In fact, I recall in an elementary school concert just hitting random notes on the xylophone and smiling through it while the conductor glared at me.
Anyways, it wasn't until Freshman year of high school that my musical spirit was awakened. I heard the artist Cassadee Pope sing a cover of "Stupid Boy" by Keith Urban on the Voice and thought to myself, 'well this has to be the greatest song ever.' I listened to the original version by Keith Urban for hours a day on the school bus. That and Colder Weather by Zac Brown Band: another song that embodies how spiritually moving, compelling and rewarding great music is. I needed to tap into the magic that these legends were harnessing: and I knew it started with the guitar. I begged my mom to let me take guitar lessons and she said "why so you can quit that too?"
Eventually she caved in. Success! I took guitar lessons, formed a band with my high school buddies and performed at school talent shows. We only knew three or four songs, but I'd dare the White Stripes to play Seven Nation Army with more fervor than we did. It was exhilarating to play for a live audience: blood pumping, people screaming, guitar shredding, ears ringing. I loved every second of it. Live music is really for the audience though. It allows them to escape from their world and temporarily live in a new one. It boosts their spirits, inspires them, distracts, helps them cope and so much more. I knew this was what I wanted to do for the rest of my life… but I didn't. I was too scared.
By the end of high school, I wasn't confident enough to take a leap of faith. I wasn't ready for it. I enrolled in notable Liberal Arts school, University of Richmond, and pursued a career in Business Management. It's an excellent school for some students, but for me it broke me spiritually. It felt like a machine for cranking out savvy businessmen and I wasn't fit for it. As an outsider there, I suffered a lot of scrutiny from classmates who didn't believe in me. In fact, they overtly mocked me, trashed my music and scoffed at me. Labeling it a toxic environment is an understatement.
I dropped out and took an off year. In that off year, I practiced every day, performed in every bar, restaurant, private party or farmers market that would take me. I played 4 hour shows and turned myself into a human jukebox. Everyone wants the guy with the guitar to learn their favorite song. So, I spent the year cranking out the Sweet Home Alabamas, Sweet Carolines and Brown Eyed Girls. Meanwhile I applied to Berklee College of Music, a feat I never dreamed was achievable. On my audition day, I recounted a brilliant guitarist I met at an open mic telling me "don't get your hopes up. No one gets in." Well, I have to thank my lucky stars because they accepted me and my education there is one the biggest catalysts for my success.
During that off year, I wrote and recorded my first EP and collab singles, such as Moonlight with Amorphous and Coming Home with Westside Gravy. These songs accumulated several thousand streams, a good indicator that I'm on the right path. I also played 50+ shows that year, which helped me hone my chops as a performer.
Great, so let's dig a little deeper into the story – has it been an easy path overall and if not, what were the challenges you've had to overcome?
Of course not. Every triumphant story needs a dose of turmoil. The first major obstacle I mentioned a bit. I was a fish out of water at the University of Richmond. It was a fairly toxic environment for creative individuals who had aspirations that swayed from the norm. It wasn't just the students though. My first voice lesson, I told my professor that I was a singer-songwriter and aspired to rock out in Stadiums; he told me 'Well, I can't help you with that, but I can help you sing over orchestras.'
When I left Richmond, my confidence was deflated. I felt lost, uncertain and in dire need of spiritual restoration. Well, I got that salvation when I went on Birthright. A month after the semester ended, I went to Israel on Birthright my high school buddies. Birthright is an organization that pays for Jewish young adults to go to Israel. One night, I'm the middle of a parched and dusty desert. The stars were glimmering and our groups were sitting around bonfires right next to our tents. There was a stray six string so I started strumming on it for my buddies. Then one person came to listen. Then another. And another. Until I realized holy smokes I'm the center of attention. It was only a 20-minute jam session, but in that moment, I fell in love with music all over again. It reminded me of the true magic of music: the ability to connect with someone and escape from the world for just a moment. That night was one of the biggest turning points because I decided then and there I wasn't going back to Richmond and I had to take a leap of faith. I wasn't going to be content with a life half lived.
The other major struggle, which I'm still working through, is that I don't fit any archetypes in the country industry. I'm an outspoken Jewish Democrat and feel that I should use my platform to voice my beliefs as well as spread a message of diversity and inclusion. Unfortunately, I'm entering an industry that historically doesn't look too favorably on people like me; sometimes they get shunned, canceled or even blacklisted. I've been in meetings in Nashville with high up executives warning me about swimming against the tide. But I tell myself that I need to stay authentic to who I am because that's what the industry needs right now. We can feel the world is bending towards a progressive mindset and embracing new social values. People like Lil Nas X give me hope these ideals have a home in the country industry too. I want to be a musical warrior who is instrumental in perpetuating these values and in an industry where that message isn't always heard.
Can you give our readers some background on your music?
I'm an up and coming Country/Pop solo artist from Philadelphia. Being that I'm a singer-songwriter at heart, the core of my brand is writing, recording and performing my own music. Right now, I feel that Nashville is oversaturated with formulaic music and the fans are craving unique music; My goal to refresh the Country Music Industry with original music that is lyrically compelling, melodically catchy and memorable; my songs are entertaining, but intentionally thought-provoking and offer unique perspectives on familiar subjects. Another angle that sets me apart is that I'm a progressive artist. As I mentioned before, I'm Jewish Democrat who uses my platform to voice my social and environmental values that the industry is starting to adhere to. What's the point of having a voice and a platform if you don't use it for anything?
As a live performer, I aim to play two shows a week (104 a year) in person and online; I show up with my mic, guitar, keyboard and looping pedal and put on a one man show.
One strength I'm particularly proud of is the self-reliant DIY nature of my business. While the core of my operation is writing, recording and performing, I've adopted many different skills to be as self-reliant as possible: video filming and editing, Photoshop, social media marketing, mixing and mastering. It's paramount to be able to wear many different hats in the music industry.
Do you look back particularly fondly on any memories from childhood?
Going to the Jersey Shore with my friends and family. The beach is my second home next to Philly. It offers something for people of all ages. As a kid, the boardwalk was magical with its neon lights, arcade games, endless sweets and dizzying rides. I loved boogie boarding in the ocean with my Corona swim shirt dodging the other kids left and right… I thought I was the coolest third grader in the world with a beer brand on my shirt. As I grew up, it became the land of teenage love experimentation: kids testing their young promiscuity, learning how to talk to girls and deal with heartbreak. Even now, I look forward to going there every year to BBQ with my family, soak up some sun and eat the seafood I couldn't stand as a kid.
Pricing:
All my music is free to stream on Spotify, Apple Music, YouTube etc.
CDs are $5.00
Wristbands and Stickers are 25 cents each
Contact Info:

Image Credit:
The headshot was by MHamiltonVisuals
Suggest a story: VoyageLA is built on recommendations from the community; it's how we uncover hidden gems, so if you or someone you know deserves recognition please let us know here.