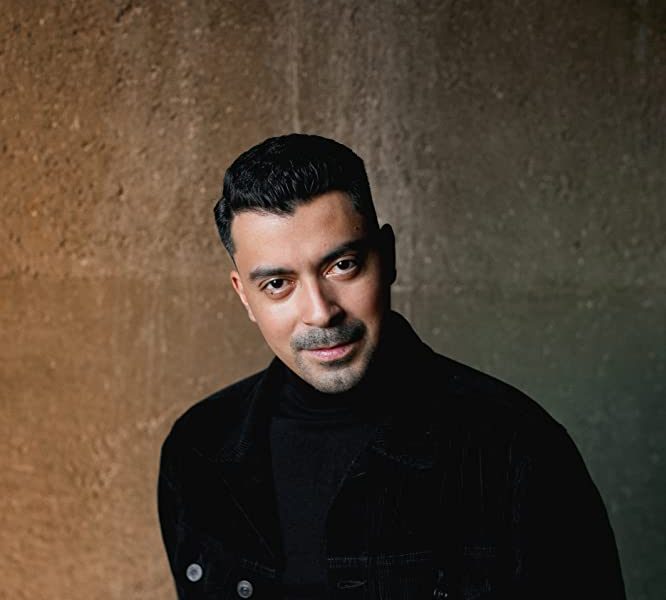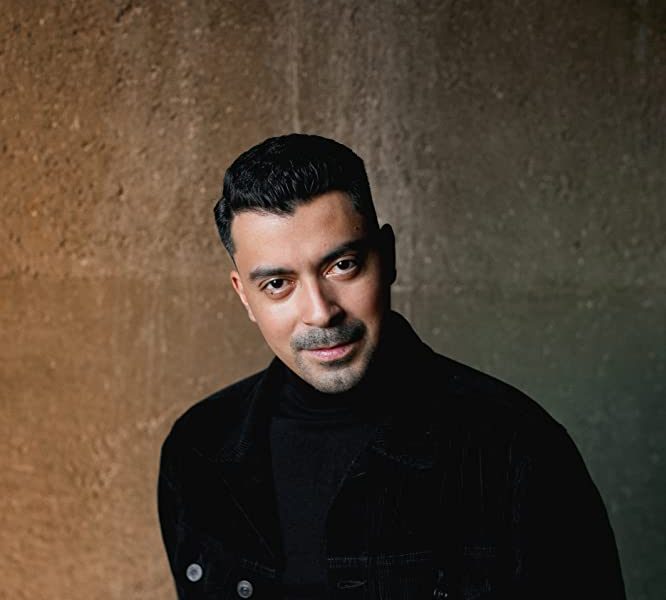 Today we'd like to introduce you to Matias Ponce.
Matias, can you briefly walk us through your story – how you started and how you got to where you are today.
It all started on September 2, 1989 in Toledo, Ohio. Raised an only child, my mother is a first generation Mexican-American and my dad immigrated from Mexico to pursue his American dream. My mom was the first person to expose me to acting through her job working for a local cable company. I started doing commercials at ten and I didn't know much about it at first, except that working meant I got free stuff and I got paid. As I got older, I got involved in the drama club and improve, but growing up on the south side of Toledo, wanting to be an actor wasn't something you "did" or something you pursued in my neighborhood. I was able to use my acting to stay off the streets, stay away from the wrong crowds, and, for the first time, I had something positive to dream for.
My first taste of chasing that dream was in 2006 when I competed at a talent convention in Orlando called AMTC. I was 16 and the opportunity allowed me the chance to meet with agents from LA and New York, places I'd only dreamed of being so far. From there, I took their advice and I finished school. The time allowed me to consider if this was what I wanted to do for the rest of my life; if this was the career, I wanted to strive for. So I graduated high school and wasn't too fond of going to college for acting because I don't believe you need a degree to be an actor.
So I tried my luck again and participated in another talent convention called IMTA in New York City in 2009. As a 19 year old fresh out of school, New York was the first time I realized I wasn't alone; there were a million other kids that wanted to be actors too. And that was the push I needed to dive into the next steps of my career, a career I knew I wanted for the rest of my life. I went back to Ohio and after my 20th birthday, I packed my car and drove cross-country with my parents to Los Angeles, California. I was fortunate that I had family out west to help with my transition, mainly being my cousin, Jessica Lopez. A very successful steady-cam operator herself in the industry, IATSE Local 600, Jess was a huge motivator for my move out to LA; she's been my biggest support and continues to be to this day.
My first home, believe it or not, was in Rancho Cucamonga in the Inland Empire, which is only an hour out of LA but can feel like a lifetime when you have no car and your main mode of transportation is a bike from Target. To get in and out of LA, I used the metro link into Union Station, where I'd jump on the red line and make it to my first acting class in Sherman Oaks, a two hour trip each way, 2x a week, for three months straight. All I had with me was my PC, a list of potential agents, and a pocket full of dreams.
January 2010, I moved to Studio City and finally felt like I was starting a new life for myself in Los Angeles. My first job was at the Banana Republic in Malibu, and I found myself continuing my journey solo as two friends I had moved with both headed back home to Ohio soon after we got here. 2011 rolled around, and I got my first professional job in a play called Short Eyes by Miguel Piñero at the Los Angeles Theater Center downtown, and that would become the place I discovered my community. I got opportunities to study and expand my career through Urban Theatre Movement and the Latino Theatre Company; LTC quickly became the new family I needed out here in LA. It was there I met Josè Luis Valenzuela and Evelina Fernandez; the two forces I credit with helping me tremendously in a deeper understanding of Chicano culture and Chicano theater in LA. Being from the Midwest, it was a beautiful new world I was exposed too once I got out here.
As I established my presence as a stage actor, I met my dear friend and manager, Tina Treadwell, who, to this day, continues helping me manage my career. Her understanding of the business side to the entertainment industry was invaluable and allowed me to consider my career from both a production and performance perspective. With Los Angeles being the prime location for film and television, some would say I did the opposite and found my success here in theater as opposed to New York, working in numerous shows and building connections that would continue to help me thrive for the past decade.
2015 was the year I got my SAG card and booked my first television performance on Nickelodeon. Those opportunities led to me landing a guest spot on Criminal Minds, as well as The Mindy Project, and my first feature film on Netflix. My roots never left me, though, as I continued to live and work in the theater. But of course, LA is not LA without the ups and downs of the City of Angels; in and out of jobs, losing friends and making new ones, falling in love and falling out of it, hard, trying to keep my eyes on the prize. All of these experiences from my life and my career played together to help me land the biggest role I've gotten so far as an actor and an artist. In 2017, I was fortunate enough to take part in the 40th anniversary revival of Zoot Zoot by Luis Valdez at the Mark Taper Forum, one of the most prominent and important plays in American theater about the Zoot Zoot riots that occurred in LA back in 1943. The piece is particularly important in the Chicano movement, and I was more than proud to have represented the culture in such a respectable way. Originally cast as a member of the ensemble and an understudy for the role of Henry Reyna, fate would become a dear friend as the show's lead dropped out and I took on the role of a lifetime. A thousand hours of acting for one moment, and it cemented by identity as a Chicano and being a part of LA culture, as well as granting me my actor's Equity card, allowing me more opportunity to work within dual Unions. I got to work with Academy Award nominee, actor Demián Bichir, and it was more than words can explain. Being a young Mexican-American actor working on the biggest stage in Los Angeles was a surreal experience that a young boy from Ohio could've never dreamed of.
One of the proudest moments of my life was looking out on the audience and seeing my parent's looking up at me from their seats. That was what has made everything: every trial, every heartbreak, every hard night worth it 10x over. It's been three years since that experience. I am now 30 years old. I've been in LA for ten years, and I am officially an Angelino. This city has taught me more than I'll ever be able to say.
The road becomes clearer every day, but it never gets easier. As I continue this journey as an actor, it feels like I'm getting closer with every audition, with every job, with every opportunity; but the end goal is still a thousand miles from this moment.
 So I say this:
From OH to LA, I'm still here to this day, upstaging fate in the face, first place in this rat race, in this long game of giving and take. I have paved the way for youth to play. Golden deck, keep your aces. It's hard to make a living when you're changing faces. Ramble on, marathon; Loaded bases. All Zooted real reet, it's time for places.
Overall, has it been relatively smooth? If not, what were some of the struggles along the way?
It's never a smooth road. The biggest obstacles are the ones that come with the territory of being a minority, managing surviving while pursuing, not having the luxury of my closest family being with me, the pressures of being an only child, the fact that I decided not to pursue college, and being a brown man in America. There's always going to be the challenge of changing the preconceived notions of being a Latino and finding the right communities that will hear your voice, receive it, and allow you to be heard.
Please tell us about your work.
I'm self-employed BABY. I'm an actor of the stage, a street photographer, a director, a teaching artist, a friend, and most importantly, a human being. What sets me apart from others? I'm a Chicano from Ohio.
Any shoutouts? Who else deserves credit in this story – who has played a meaningful role?
First and foremost: Domingo and Anna Ponce, my parents. My tia, Hilda Lopez, and my cousin, Jessica Lopez. My childhood friends: Tommy McGranahan, Alex Cardenas, Sidney Bauer, Stacey Carey, and Andrew Garethey. To my grandmother, Marianna Lopez-Reyes. To the teachers of my youth. Now to my LA family: My manager, Tina Treadwell, the agents who gave me a shot, the Latino Theater Company, Urban Theatre Movement, the Group Repertory Theater, to my dawgs: Alex Alpharaoh, Fidel Gomez, Esperanza America, Gary Perez, George Paez, Brenda Banda, Julian Acosta, José Luis Valenzuela, and many more who are dear to my heart. And lastly, but not least, to the women who loved me just the way they did.
Contact Info:
Email: matiasp1138@gmail.com
Instagram: @matiasinmotion

Image Credit:
Greg Schwartz, Matias Ponce, Gregory Ontiveros, Luis Kelly-Duarte, W. Troy Whitaker
Suggest a story:VoyageLA is built on recommendations from the community; it's how we uncover hidden gems, so if you or someone you know deserves recognition please let us know here.