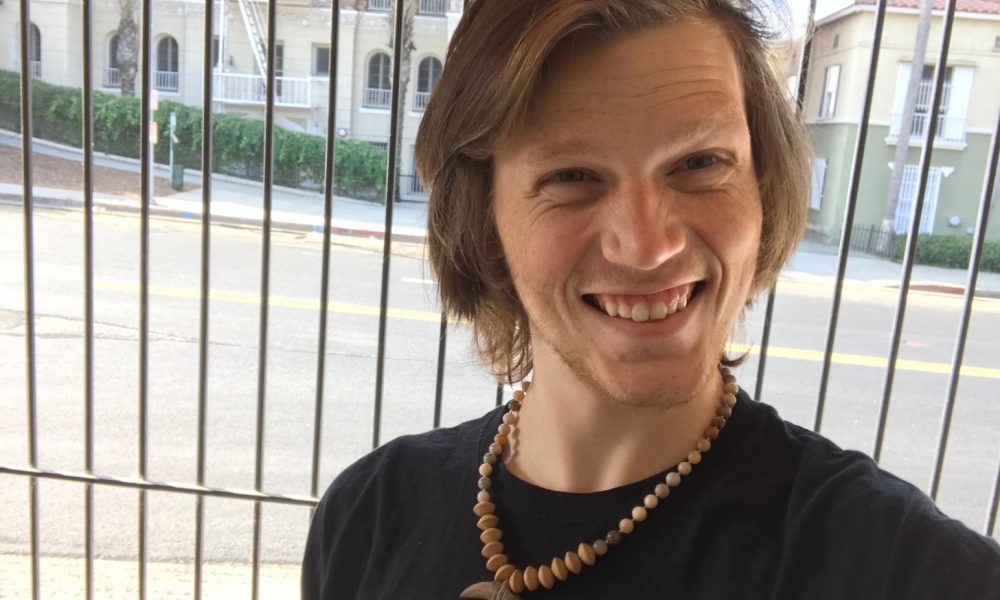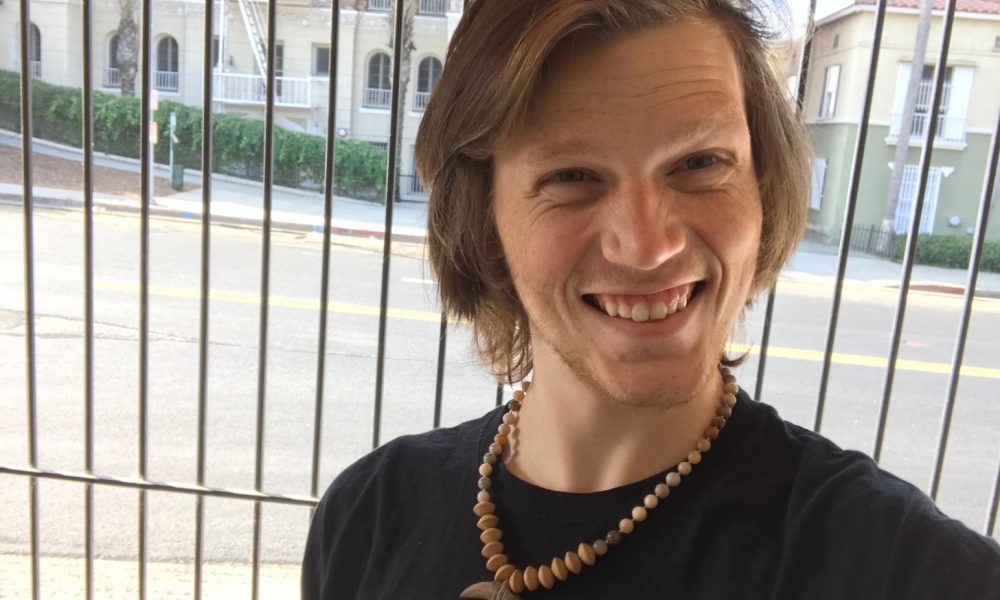 Today we'd like to introduce you to Mason Kennerly.
So, before we jump into specific questions, why don't you give us some details about you and your story.
My journey into the wild city of Los Angeles started with a lot more bumps and bruises than the average 17 years old Californian. By my senior year of high school, I decided it was a great idea to throw myself into the world of professional wrestling. I had been a superfan for years, watching all the shows, playing all the video games, practicing my flips on beanbags, the usual. By my early teens, I had decided that this was what I had to do with my life, and there was no conceivable way that I could pursue anything else. Under the impression that I could only train when I turned eighteen, I did anything and everything to prepare. I did amateur wrestling, I did some gymnastics, and I did as much acting as my school would allow. I got to be part of the theater company program and won awards for standout ability and leadership in the department over those few years, funny enough. I was really pushed to go into acting after graduation, but what acting was to me wasn't the same as professional wrestling.
By chance one day, I discovered a wrestling promotion that was willing to train people of all ages, and the next day I stepped into a ring for the first time ever. This specific wrestling school specialized in the famed brand of wrestling in Mexico called Lucha Libre, which was an interesting twist given my growing up in Texas and Northern California. Through a high level of commitment and dedication, I was training in every class from beginner to advanced at the same time within the first couple of months. I ended up training five days a week while still in high school. While students typically make their debuts at small festival shows in front of maybe around 50 people, I was thrown straight into the Lion's Den. At the six months mark, since I started from scratch, I was given a full bodysuit and mask and a spot on a pay-per-view card to debut in front of over 1,000 people. Absolutely terrifying! So naturally, I was game.
While this was all going on, I obviously still had my education to think about. I was urged and urged by my mom to go to college and have the valuable experience, but I didn't want to slow any of the momentum I had in the wrestling world. I wanted to wrestle at the end of the day anyway, so I wasn't too sure that was the path I wanted to take. Regardless, I eventually agreed to a game of chance. If I was going to college at all, I only wanted to train at an acting conservatory to have an experience that really felt like it suited me and my interests. I auditioned for The American Academy of Dramatic Arts, one of the best and oldest acting schools in the country, and didn't apply anywhere else. I decided that if I got in, I would go for the two years program, and if not I would continue on my path of professional wrestling, considering there was such a low acceptance rate. By August that next year, fate had carried me all the way to Sunset Boulevard for a journey that I could never have prepared for.
Now recently, a graduate of The American Academy of Dramatic Arts, my entire universe has shifted completely. My first day of acting training, I had realized that I knew absolutely nothing about what acting really was. I tried wrestling in LA simultaneously, but it just got to be too much and I had to pass up incredible opportunities for this new world of acting. Over two years, the deeper I fell in love with this thing that was changing the very essence of humanity for me, the more I struggled with letting go of my childhood dream. I kept fighting it, I kept feeling like it was wrong for me to let my boyhood dream die, but the wave was coming and I could either cling to the rocks or ride it with everything I had. I went all in, and I still can't fathom how much I cherish today that I have that leap of faith to thank for. I graduated with another award for intense dedication to my craft and a strong content of character while doing it, which shows me that the love and passion that I have to help the world grow has and never will go away. I stand here today at 20 years old with the same passion and the same drive to help create a new world, having gotten to live out a lifelong dream and having no regrets about realizing a new one.
Has it been a smooth road?
Like all paths in life, there are challenges every day that break us down emotionally, mentally, and even physically. I was certainly no exception. One of the biggest struggles I had was coming to terms with how astronomically taxing a career in professional wrestling really is, and the reality of having to find something deep within me to keep me going. A wrestling canvas looks like a nice bouncy pad, but spending hours building and being thrown around in rings has certainly taught me that it's a lot more wood and metal. The first time I took a bump in a ring, I couldn't breathe, my head was pounding, my entire system was in shock. And then I had to get up and do it 50 more times. Like most wrestlers, I had the mindset that I couldn't afford to slow down and lose my momentum, so I continued having matches and training on double sprained wrists, fractured hands, being knocked out numerous times, and the usual brutal aching pain all throughout my body.
The last match I had on pay-per-view, I got a severe concussion in the first 15 seconds of the match and was completely unaware of what was happening, but somehow ended up finishing it out. I watched myself on tape flipping and flying all over the place, none of which I had any recollection of. As my body gradually broke down, the mental aspect of it all really came into play. From the outside, I may have looked like a success. However, I was constantly enduring failure after failure, and there was a lot of humiliation that came along with that. The tough, often toxic environment I was in really fueled a lot of self-deprecation for me personally. Still being only 17 or 18 years old, the whole storm of this world was definitely a lot to take in. In some of the lowest points of my life, I always had to find ways to tap into my inner child and remind myself why I was there in the first place.
Discovering an earnest love of acting in LA had rekindled that natural innocence in me that I felt like I had completely lost touch with, but of course threw a new set of obstacles at me. The public view of going to acting school always seemed like some sort of glorified summer camp, and at times that's what it could feel like. The misunderstanding comes from not grasping that a human being will never have to face such utterly petrifying vulnerability on a daily basis as acting students will. Every side of myself, even the sides I didn't want to look at, were exposed in front of my peers in every way imaginable. Shedding so many ideas of who I thought I was in such a short amount of time was definitely a challenge as a young man trying to find footing as an individual, especially in such a public way. The biggest struggle I had in these past two years hasn't been the gargantuan workload, the constantly doubting myself, or even the vulnerability. The hardest thing to do was make that shift against human nature and let go of control. The nature of acting reflects an important point about the nature of life. The more we try to control the situations in our lives and make plans for how to handle them, the more we suffer from our being rigid. The most trying lesson was implementing the shift in understanding that exiting the control room in our heads leads to the true beauty and magic that's in every inch of the universe.
We'd love to hear more about your work and what you are currently focused on. What else should we know?
I'm currently still living in Los Angeles, taking any opportunity I can get to sharpen my acting skills and be a part of the world that I so love. I've been hustling to get any auditions I can and was able to book a role coming up on the Oxygen Network as a mass murderer from the 70's. It's always been interesting to see how people will understandably see me as a lovable skater boy from California, but just as easily see me as the one of the scummiest people on the planet. While I submit for auditions and make more connections, I'm still heavily involved in the AADA community. Due to the pandemic, I'm currently working remotely to help students in the 2021 class finish out their year with exam plays over Zoom. I'm also going to be part of the theater company program in the coming year, where hopefully we will be able to record live theater performances on stage eventually. No matter the circumstance, I'm still incredibly ecstatic to be here doing what I love every day.
How do you think the industry will change over the next decade?
As a person who believes in the power and excitement of the present moment, it's always been hard for me to make any huge plans for the future, but I hope the next decade will be one full of just as much love and passion as I'm living with now. I have no plans for big changes, but I know that change is an inevitability in life, so I'm ready for anything that comes in the future. Regardless, I'm really hoping to be a more seasoned actor, with a lot of rewarding projects and experiences under my belt. I'm continuing to remain confident that wherever the tides of life take me, I'll choose to ride them once again.
Contact Info:

Image Credit:
Becca Van Bockern
Suggest a story: VoyageLA is built on recommendations from the community; it's how we uncover hidden gems, so if you or someone you know deserves recognition please let us know here.