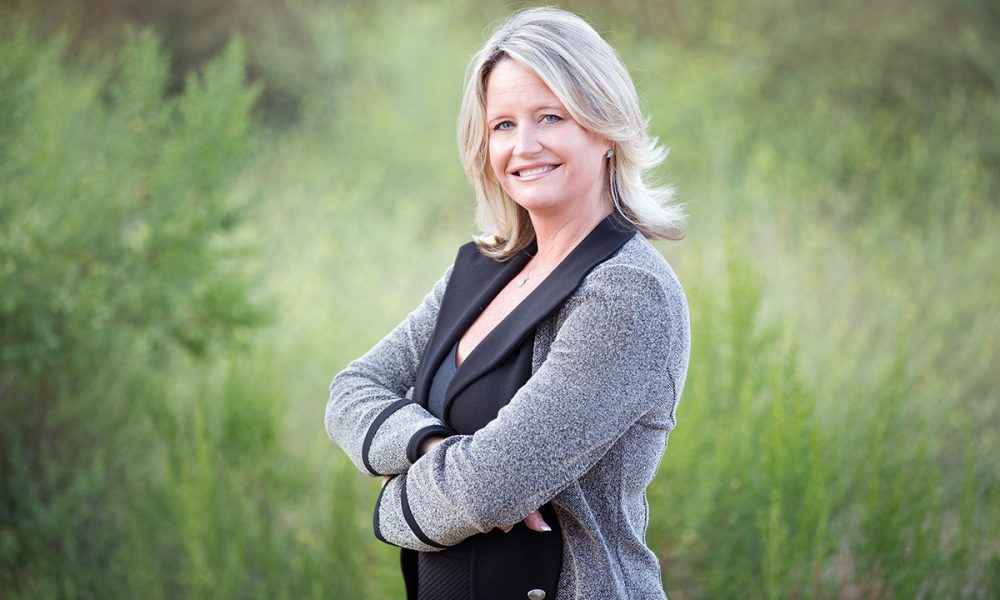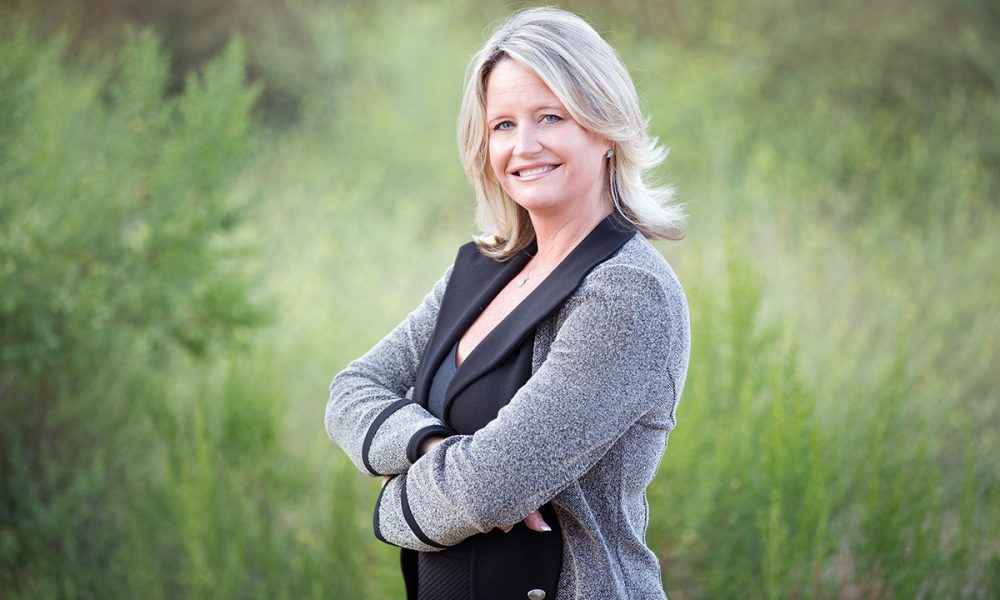 Today we'd like to introduce you to Marya McFadden.
Marya, can you briefly walk us through your story – how you started and how you got to where you are today.
I decided to become a family law attorney and mediator after going through my own second divorce, so that I could help other people get through a painful and difficult process with someone they could trust on their side.
My divorce was pretty devastating. It came as a shock to me; it wasn't something that I wanted or expected. My identity was wrapped up in being a wife and mother, part of a family, having a home that I loved and when that was taken away, I really felt like the rug had been pulled out from under my life. The security and the future that I had counted on was gone.
It took me about a year to recover emotionally and about that time, I realized that I needed a new narrative for my life and to find a new meaning and purpose. I was working at that time as an adjunct professor of business communication at California State University Northridge, and even though I enjoyed teaching, it just wasn't fulfilling enough for me. I felt like I needed a new challenge intellectually and professionally and it just kind of hit me like a revelation one day that I should become a lawyer. And when I thought some more about what kind of lawyer I'd like to be, I realized that I wanted to help other people get through the challenges I had just overcome with my divorce.
When I first told my family and friends that I was going to go to law school, I think they thought I was crazy. Here I was in my late 30's, a single mom with two young sons. I had a secure teaching position, and I'd already spent years in graduate school earning my PhD in English, which I'd obtained at USC when I was about 30. Going to law school must have looked like a crazy, risky, completely unexpected thing to do. But, I just knew in my heart that it was the right thing for me. It excited me and filled me with a new sense of purpose.
So, once I made up my mind, I just set out and did it with a focus and determination that, in retrospect, surprises even me! I only applied to one law school, Pepperdine, because it was the only ABA-accredited law school that I was willing to drive to from my home in Thousand Oaks. That turned out to be a serendipitous choice; I absolutely loved my time at Pepperdine. The law school faculty was amazing, the classes were engaging and challenging, and they have a program called the Straus Institute for Dispute Resolution where I was able to become certified in mediation while I earned my law degree. Now, I can help my clients resolve their family law issues in two different ways, either through mediation or through more traditional litigation.
I firmly believe that most family law matters can best be resolved outside of the courtroom, so that's why I'm thrilled to be able to work as a mediator. When clients hire me as a mediator, I work as a neutral third party who explains their legal options and helps guide them to a settlement agreement.
But mediation is a voluntary process that requires two people willing to sit down and negotiate reasonably and fairly with each other. And as everybody knows, sometimes in a divorce situation, you just don't have that. Sometimes, people really do need an attorney to seek justice. For instance, if one spouse is hiding money, the other might need a lawyer to help them uncover it. Or one parent may believe the other parent is truly harmful to their children, and they need a lawyer to protect them. Or one of the parties may be violent, mentally ill or suffering from addiction issues, which sometimes necessitates legal intervention.
As an attorney and a mediator, I can help my clients determine which process is best-suited for their situation to resolve their family law issue in the most effective way possible. I love my job, partly because I've been in my clients' shoes before myself and it's so rewarding to be able to help other people get through it. I understand that most people who come to me for divorce-related legal assistance are likely going through one of the most stressful ordeals of their life. They're typically scared, because the things that matter most to them are on the line: their kids, their home, their retirement, their financial stability. They're often overcome with emotions like anger or sadness because of the breakdown of the marriage. And then they get overwhelmed by the legal system, which is usually completely unfamiliar to them. Family law is complicated and people need someone they can trust to explain their options and their rights to them.
Has it been a smooth road?
It has been incredibly challenging, but that's what makes it so rewarding to have arrived where I am today.
I became a full-time law student at age 39, as a single mom with one son entering kindergarten and the other entering middle school. We'd all go to school and then I'd come home and make dinner, help with homework, chauffeur kids to sports practices, etc. and then settle in for a night of intense reading and studying.
I completely underestimated how hard law school would be. I thought that because I had a PhD in English, the academics would be relatively easy but it's an entirely different kind of education. Law school requires lots of memorization and speed-writing your way through exams, which is completely different than the slow-paced, in-depth thinking and writing of academia.
And then even after the victory of graduating from law school, there was the struggle of passing the California Bar exam, which is notoriously the most difficult in the country. It's a three-day exam covering a huge range of law. I am so relieved that I passed the first time I took it, because I honestly don't know that I could have gone through that again!
Financially, it was certainly a struggle. I took out student loans that I will be paying off until I retire, but that doesn't bother me much. I have a career that I love, and the education that made that possible is worth paying for. I sold the "dream house" that I loved and built with my second husband, because it was just too big and expensive for me to keep after the divorce. I bought a much smaller house in the same neighborhood so that my kids could stay at their school and we could all stay near our friends. It was hard giving that dream house up, and I felt bad for my kids that they lost their swimming pool, their spacious rooms and living on the street with all their best friends. But I also feel incredibly grateful that I was able to buy a home at all in the Conejo Valley, which is a great place for kids to grow up.
Juggling single parenthood with law school and then building a law practice certainly was and is a challenge, and of course I have days when I feel like I can't give my kids the attention they deserve. But the great thing about being self-employed is that I have a lot of flexibility. So when there's something going on with my kids, like they need help with a big school project, or they have a game, I try to arrange my schedule to be there for them. My older son graduated from high school last year; he was the varsity lacrosse goalie, and I didn't miss a single game. Now he's away at UC Santa Cruz — majoring in legal studies to become a lawyer like me! I'm so glad I was able to be there for his special moments. My younger son is now in the seventh grade and it's academically challenging, so I try to be home by 5:00 to have dinner with him and help with homework. Some days that's not possible but it's a lot easier since I'm my own boss.
Certainly, being self-employed is a struggle in itself, too. Most people do not open up their own practice right out of law school like I did. There's always the worry about whether you're going to make it each month. But I just believed in myself, and it keeps paying off. The phone keeps ringing, the clients keep coming through the door and I keep finding ways to succeed in helping them.
It's sometimes hard not to take my clients' problems home with me, especially the cases involving abuse or difficult child custody issues. But if I didn't care so much about my clients, I probably wouldn't be as good at helping them. And I'm old enough to know that I'm not going to fix everything for everyone. I just do the best I can to resolve their legal problems.
I could not have made it this far without the help of my amazing family and friends. My parents live locally, and they have been invaluable, especially with helping out with my kids when I've needed it. And, I have the most wonderful women friends in the whole world. They are there to laugh with and cry with and I've done plenty of both. Having people who love me, support me and believe me has made all the difference.
So let's switch gears a bit and go into the McFadden Family Law & Mediation story. Tell us more about the business.
McFadden Family Law & Mediation helps people with issues including divorce, legal separation, child custody, child and spousal support, prenuptial agreements and domestic violence restraining orders.
My practice is unique in that I offer both mediation and attorney services. Every case is different, because every family situation is different, so I assess my clients' needs and work with them to determine the best legal strategy for getting the results they want.
If a case can be resolved outside of court, either through mediation or through negotiation with the other side, I'm usually going to recommend that first, because it's less expensive for the client and saves them the stress, aggravation, and risk of going to court. But if going to court is the best way to get the results the client wants, they know they can count on me to be a fierce advocate for them. When I go to court, it's to win, and I devote myself to the process 100 percent.
One thing that sets me apart is that because I've been in my clients' shoes — having been divorced twice — I can really empathize with what they're going through. My own personal experience, combined with my professional expertise in family law, enables me to be someone they can trust to help them choose their battles wisely and that is absolutely essential in this field. When it comes to family law issues, people need a trusted advisor to help them figure out what is worth fighting for in court and what isn't. I'm proud to be that person.
I'd like to think that I'm also an example to my clients showing that you can come through a divorce, find a new path and build a life that's even better than before.
In addition to my company, I also serve on the board of Big Brothers Big Sisters of Ventura County, which is a great organization that matches at-risk youth with mentors who provide positive role models for them. I'm the chairperson of the organization's annual Bags, Bling & Bubbly fundraiser, which is an awesome champagne luncheon and auction that honors a "wise, wonderful woman" role model each year. I truly believe that we can all be inspired to be the best versions of ourselves if we can envision what's possible and have the support of the right people in our lives. I will continue to strive to be that person for my clients and for anyone else in the community whom I can help.
How do you think the industry will change over the next decade?
I don't think we're likely to see a decline in the divorce rate anytime soon. I always say that we should probably make it a bit more difficult to get married and a lot easier to get divorced!
I believe we'll see a trend toward more couples using mediation rather than litigation. Going through the court system is just so slow, expensive and often ineffective at resolving family law issues. As more people become aware that mediation is an option where they can seek a resolution privately, less expensively, with more personalized attention and less risk than going to court, they will be more inclined to opt for that first.
Pricing:
Free 30-minute consultations
Hourly rate is $275.00
Complete divorce mediation starting at $3,500.00
Contact Info:
Address: 3205 Old Conejo Road
Suite 202-B
Newbury Park, CA 91320
Website: www.mcfaddenlawmediation.com
Phone: (805) 262-7838
Email: marya@mfamilylaw.net
Getting in touch: VoyageLA is built on recommendations from the community; it's how we uncover hidden gems, so if you know someone who deserves recognition please let us know here.