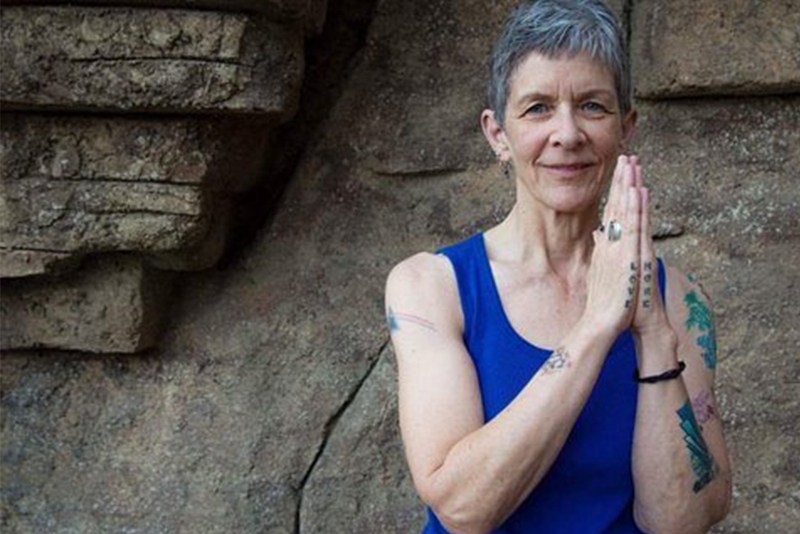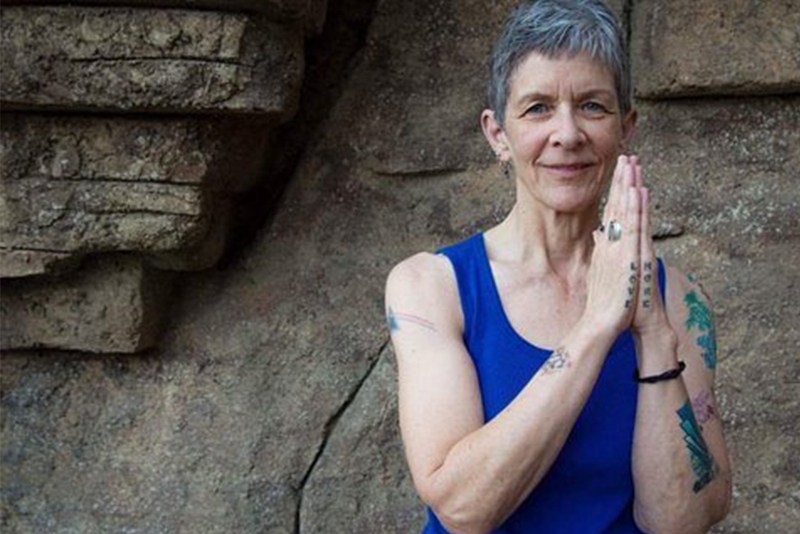 Today we'd like to introduce you to Mary Stancavage.
Thanks for sharing your story with us Mary. So, let's start at the beginning and we can move on from there.
When I was a child, I had a dream that I was an old man sitting under a tree telling a group of children about all the lives I had lived. I've always remembered that and now that I'm looking back over the decades I'm impressed by how prescient that dream was. I feel as though I've lived countless lives and never could have imagined ending up where I am today, yet I cannot imagine being anywhere else.
I was born and raised in New York City and survived a home life fraught with fear and instability. I moved to northern California at 18 and to Los Angeles a few years later to attend grad school at UCLA. I have lived in Israel, worked as an archaeologist in Syria and spent several years in a Fortune 100 company. I struggled with addiction and found recovery. I still can't believe that I ended up here.
Last October, I founded Undefended Dharma after having taught meditation and Buddhism at Against the Stream for over ten years. Dharma can be defined both as the teachings of the Buddha and the way things are right now. My journey with these teachings began over two decades ago when I read "Start Where You Are" by Pema Chödrön. The path she laid out screamed at me that this was the way to live and it began a profound life transformation that has not ended. The great thing about the Buddha's teachings is that they are relevant in today's world and are incredibly pragmatic in helping us deal with whatever life brings. I'm especially excited now that neuroscience is bolstering the validity of these teachings and helping to fine-tune how we can utilize them to help ourselves and others suffer less.
A lot of us struggle to face reality without a critical or harsh narrative about how we should be doing better and we look for happiness 'out there'. Several years ago, I saw that the Buddha was inviting us to face the world with an undefended heart, a heart that can hold both sorrow and joy with wisdom and compassion. This is not an easy thing to do and sometimes it can take a lifetime to break down the barriers we've built up trying to protect ourselves from hurt. Undefended Dharma is the vehicle I'm using to help offer these teachings. I teach two classes a week, plus longer workshops and residential meditation retreats. I also have a background in chaplaincy which has taught me how to hold space for others in more intimate settings.
Mindfulness meditation is the way to access our internal stories and see the habits of mind that have us believing things that are not necessarily true. Will that job, car, relationship or latte really bring you everlasting happiness? Instead, we're invited to become truly intimate with our experience at this moment. What is really going on and how can we be with both the pain and the joy without needing it to be different? That's a powerful and empowering place to be. I offer my experience with mindfulness and the other factors of the Eightfold Path as a way to live in the world with equanimity. Most importantly is the admonition to do no harm, and to cultivate compassion. Who would want to live any other way?
Part of my journey with these teachings has been the ability to speak up against what is wrong or causing harm which leads me to stress the social and economic justice component of the teachings. I encourage everyone to do what they can, with what they have, where they are and with the time they have. Connecting with the world at large and seeing our shared humanity is also an important part of Undefended Dharma. I have also co-founded Meditation Coalition with my friend and colleague JoAnna Hardy as a clearinghouse for groups breaking away from the traditional patriarchal and hierarchical ways of practicing meditation, and to address systemic issues such as racism and misogyny.
Great, so let's dig a little deeper into the story – has it been an easy path overall and if not, what were the challenges you've had to overcome?
We all carry the conditioning of our lives. We're shaped by our parents, families, schools and the cultural conditioning of the society we live in and my story is no different. I had to develop coping mechanisms to live with a mentally ill mom and I carried those with me for years for better or worse. My biggest challenge has been to stand up for myself and speak my truth. That was a major portion of my journey to becoming a dharma teacher – finding my voice, believing in it, and expressing my experience of liberation and freedom. It's been a long journey and I'm not done yet but I'm light years from where I was. Mindfulness helped me start the journey to seeing what was keeping me from speaking up and out.
The other part of the struggle was learning to let go of the negative soundtrack in the mind. Many of us have those voices that tell us we're not good enough, someone else is better, just forget about it, etc. The practice helped me to see that these voices were not speaking the truth, but just old programming that wasn't very helpful. Learning to let go of those voices and not pay attention is another challenge I've made great strides with.
Finding my voice and not believing the negative self-talk has enabled me to move out onto this path of teaching.
Alright – so let's talk business. Tell us about Undefended Dharma – what should we know?
I offer regular meditation and dharma classes weekly as well as longer workshops every month or so. I also teach a couple of residential meditation retreats each year. I meet with students one-on-one when they would like to go deeper with their practice. A big joy for me is performing wedding ceremonies. For the last several years, I have been facilitating A Year to Live. You spend a year living as though it was your last and it's quite a powerful practice. Are you living the life you want to live? Can you face your fears of living and dying? I did this practice about 13 years ago and it changed my life. I feel honored to have worked with so many others as they undertake this transformation and I'm excited to start the next one this fall. Soon I'll be offering a course in Awakening Joy. How do we find joy in spite of what life hands us? It's not about singing songs all day long but finding a place of internal wellbeing which allows us to weather the winds of life without being knocked over. This is another transformational practice which I'm excited to share with others.
I've called my practice Undefended Dharma because I'm known for talking about living with an undefended heart and have a series of podcasts on this topic. It's been the lens through which I view my life and seems to speak to so many others. I'm grateful for my experience resonates with others.
Is there a characteristic or quality that you feel is essential to success?
Integrity is a quality that stands out to me and I feel is extremely important. Do I show up with integrity in all I do? Do I act and speak with integrity? Even if I fall down and make mistakes and perhaps cause harm, if I come from an ethical groundwork, which includes personal accountability, I feel solid. One of my teachers calls it the 'bliss of blamelessness'. Ethical behavior is a key part of the Buddha's teachings. When I act from integrity, I make it safe for others to be around me and that is a gift I can give. It fosters trust and in this world of fake everything, trust is paramount.
Contact Info:
Website: marystancavage.org
Email: mary@marystancavage.org
Instagram: @marystan55
Facebook: @undefendeddharma.org
Twitter: @marystan55
Other: iTunes: Undefended Dharma

Image Credit:
Sarit Rogers (personal photo)
Getting in touch: VoyageLA is built on recommendations from the community; it's how we uncover hidden gems, so if you know someone who deserves recognition please let us know here.