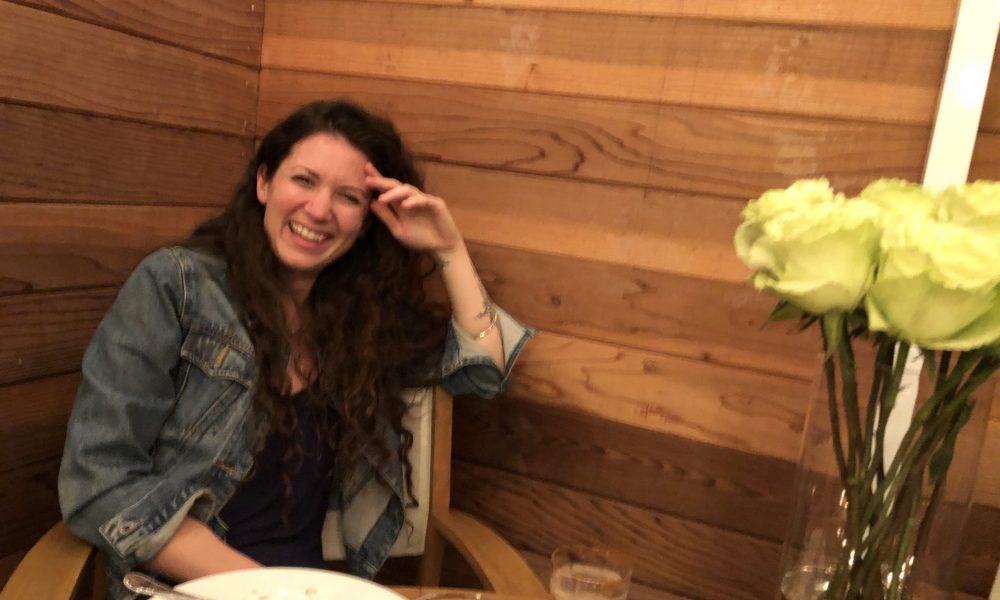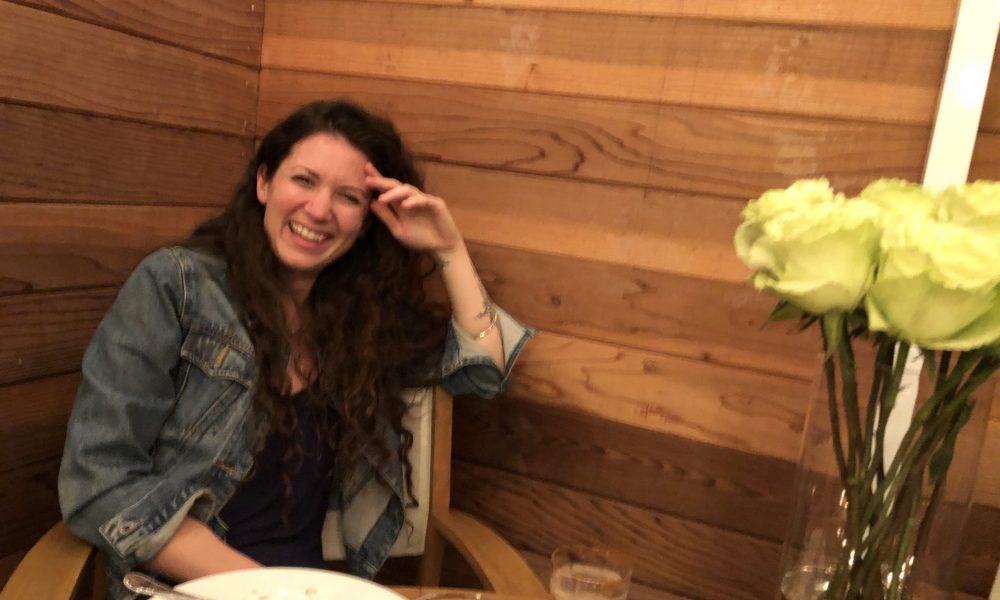 Today we'd like to introduce you to Mary Scholz.
Mary, let's start with your story. We'd love to hear how you got started and how the journey has been so far.
I have been singing as long as I can remember – the first time I performed publicly I was three, and then started up again in school pagents, shows and choirs. I have been writing poetry and song lyrics as long as I've been writing at all.
We were a very musical family – everyone played an instrument or two, everyone sang. I also danced and involved myself in as many of the arts as I could fit in after school. Marching band, ballet, theatre, painting, chorus, you name it. When it came time to go to college, I toyed with a few different ideas, (criminal justice? music production?) but I think it was no surprise to my parents that I chose to study Theatre, at The University of the Arts (in Philadelphia).
Musical Theatre to be specific, but the program took us everywhere from Meisner Technique to Alexander, partnering classes, voice, speech, Shakespeare, and a million other things.
I continued studying various instruments and writing music, and in the fall of 2005, I played my first "Mary Scholz Music" show at the pizza shop near campus. We packed it full of hungry college kids, removed a table from the corner of the room and I stood there with my guitar, telling my stories and singing my songs. In some ways, it hasn't changed at all. In others – its crazy different. Back then, my sister sang harmonies, my best friend sold a quick crummy demo I recorded and burnt to discs from my computer. I loved that show.
Here we are 13 years later, and I've released two full length records (2017, 2014), three EPs (2007, 2008, 2010), a live album (2010) and various singles. I've toured for 11 years, in the US, UK and Europe. That really is the heart of it all – getting to meet new people, tell stories, and connect with whoever is in need of that story, that song, in that moment.
I started touring before there was much venue info on the internet. I'd cold call coffee shops in town's I'd never been, in states I'd never been, and ask if they had music there. And if not, if they wanted to. That's how I built my first tours.
Nowadays, I am still my own booking manager, but I'm grateful for the groundwork I've laid, and the information that's just a bit easier to find with technology being what it is now.
I'm living and loving and writing in Los Angeles, which became my home seven years ago, and I am always glad to return to it after time on the road. Philly will always hold a special place in my heart (go Eagles!), but I really feel like I found my place here in the City of Angeles.
We're always bombarded by how great it is to pursue your passion, etc – but we've spoken with enough people to know that it's not always easy. Overall, would you say things have been easy for you?
Oh boy. Well, what kind of struggles WEREN'T there? I guess a big non-struggle was family support. They have really had my back this whole way. As for everything else, it's been full of ups and downs.
Making records is hard. It takes time, money, collaboration and patience, among other things. I've released 7, including EPs, plus a few singles, and they all were challenging (and exciting) in their own way. I learned so much in the prep, the creation, and the promotion. This last record, "California," threw obstacles at me the entire way. There wasn't a step in the process that wasn't met with some issue to deal with. I kind of felt like it was daring me. Daring me to keep knocking through walls, pushing over barriers. Daring me to prove that after all of these years of creating and pursuing and touring and exhaustion that it was STILL my path and still my purpose, and that I was still dedicated to making it happen.
And so I did.
We recorded live, in one room, to an Ampex 8 track tape machine. That means that whatever blips or wrong notes someone plays, well it probably is on your mic, too, since you're all so close. So we had to work super hard, all together, to bring our best creative moments to the table. I love that we did it that way – what you get when you buy the record is really us – this particular band, in this particular moment, with these particular songs.
Touring – I've been doing that for 11 years – has plenty of obstacles, too. As I'm self-managed, and my own booking agent, sometimes it's hard to get a foot in the door at places that are not interested in dealing straight with the artists. And sometimes you blow tires on the side of a busy highway, or your spark plugs need to be replaced, or your car insurance accidentally lapses because your Autopay stopped working, and you weren't home to receive notification by mail for months.
The production of "Murder Ballad" (music video) wasn't without its challenges, as well. We had a skeleton crew in the swamps of southern Georgia, with literal alligators hanging out close by. It's amazing what you can get done with even just a small dedicated group of people.
All of these things can be navigated, addressed, and fixed. You just have to take a lot of deep breaths and keep your eyes fixed forward.
So let's switch gears a bit and go into the Mary Scholz story. Tell us more about the business.
I am a singer/songwriter, specializing in storytelling and connecting with the audience.
Genre-wise, I call it folk rock – with the newest record, "California," I was called a "folk explorer," and when I have Zachary Ross on electric guitar with me, we like to say its folk rock with spacey roots and wings. (It's in the Americana family)
Most recently, I released a music video for the song "Murder Ballad." It's long, dark, challenging, and nsfw. I'd like to continue to be known for producing thoughtful and thought-provoking material like this.
I'd say primarily, though, I'm known for my connection on stage. For the open fluidity of the show, and conversation with my audiences. I really feel that I'm here to talk about the human experience, and encourage others to not be so hard on themselves for whatever struggle they are going through. To take their time, whatever time they need, and to give themselves kindness and credit for what they are managing their way through.
I play (and write on) guitar and piano, but always say that the voice is my main instrument. (Guitar second) I have always been most comfortable communicating this way – not just because of words or lyrics, but the lilt of a note, the cry or jubilation of a melody. Audience members have recently been describing my voice as "haunting, in a good way!" and I'm totally happy with that.
All of that, I do all over the country, and overseas.
In Los Angeles, along with performing, I am a voice teacher and audition coach. My main group of students are middle school and high school age, but I have students that range all the way up to 60.
I teach technique, storytelling through song, monologue prep, and confidence through the voice. I've worked with born performers, eager to get up on the stage, and that's so fun. But my specialties lie with those who are shy, and unsure of themselves. It's a beautiful thing to work with someone and watch them learn to stand up taller, and find the joy in their own selves in a new way. And I'm truly grateful for all that my students have taught me, in return. www.maryscholz.com/voice
Lastly, I run a night called the 922 Collective, which puts together a lineup of musicians, and hosts a clothing drive for homeless shelters around the city. It's really important to me to work as a community, and FOR the community around us.
Has luck played a meaningful role in your life and business?
I wouldn't describe my path by using the word luck – except maybe to say that I'm lucky to have a beautiful life.
It's had it's certain, undeniable challenges.
And certain, undeniable breakthroughs.
It's all about the work you put in, and the way you put yourself out there, in my opinion.
It's kind of like the "it's who you know" game. Sure, some folks "know" people. Most of the time, though, you come to know them through working hard and purposefully putting yourself into certain scenarios and getting yourself prepared for whatever break comes next. Creating your own way.
Because if the break comes, the path opens up, or you meet the "right person," and your work ethic isn't there, and your artistry or skills aren't there – knowing the right person can't help you.
I mentioned before about road blocks in the creation of both of my full length records – it didn't ever seem like bad luck, just obstacles I needed to overcome.
I really believe that our paths unfold as is necessary, to learn whatever lessons we're meant to, to grow however we're meant to, and to flourish just as we should.
We just have to keep moving forward.
Pricing:
Contact Info:

Image Credit:
Nathan Lavar
Alyssa Armstrong
Justin Higuchi
Lee McCartney
Getting in touch: VoyageLA is built on recommendations from the community; it's how we uncover hidden gems, so if you know someone who deserves recognition please let us know here.