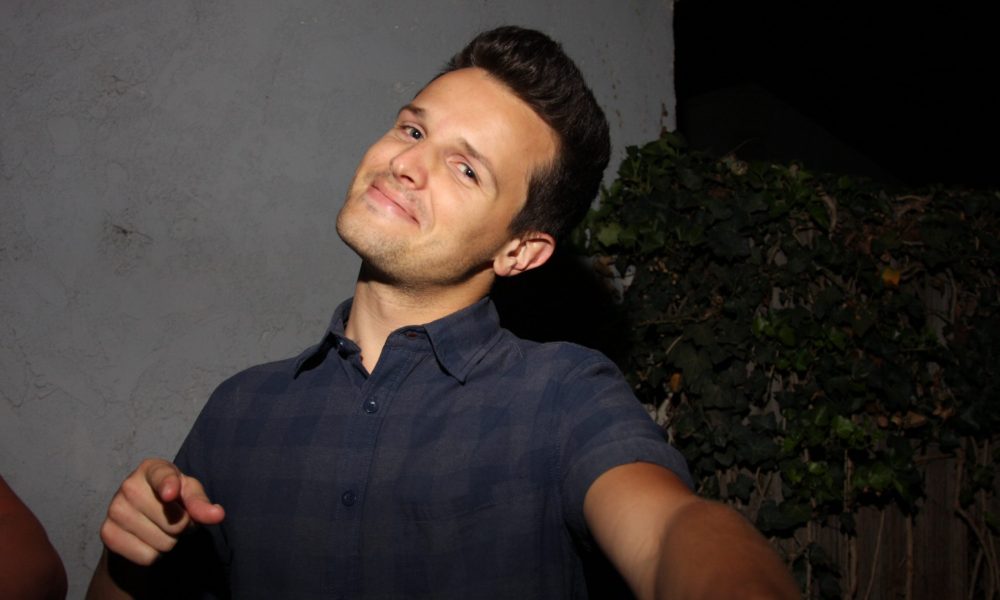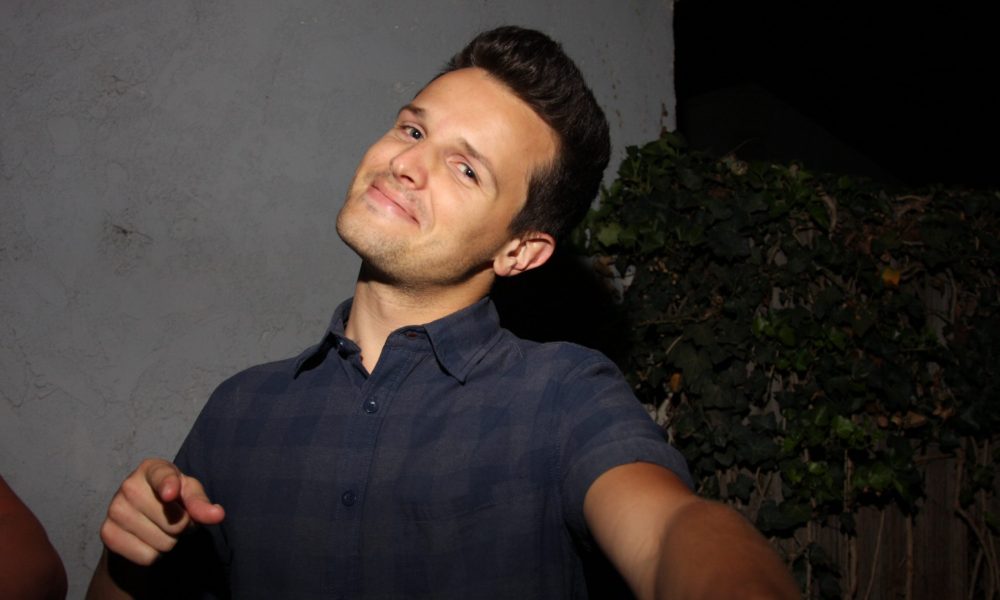 Today we'd like to introduce you to Mark Sipka.
So, before we jump into specific questions about the business, why don't you give us some details about you and your story.
I've been acting and doing comedy in LA for 6 years since moving from the midwest. I was born in Michigan and started doing improv and theater in high school. I went to Anderson University in Indiana and started my own sketch comedy group Business Casual. We created our own videos and live sketch shows several times each year. I also hosted a live music show called Encore where I would perform musical impressions with a band and also tell jokes throughout. I would drive to Indianapolis and do stand up at a local comedy club and also perform as my original characters.
When I moved to LA in 2012, I dove into the improv world and was on the team, Space Jam, which now holds the Second City improv cage match record for wins and went undefeated. I continued with Business Casual for a couple years out here and we created some fun videos, including the 2005 Ford Taurus commercial, which went viral on Funny or Die. This was a video where I drove my Ford Taurus through Beverly Hills and with cool music and fast edits, made it appear that this car was a luxury automobile. I was also hired to perform several celebrity impressions in Rob Cantor's viral youtube prank video "29 Impressions, 1 Original Song" where I met Melissa Villasenor.
Melissa and I started creating sketches together which you can find on her awesome YouTube channel. We were goofy cops dancing in Night Shift Fever, a strange couple in Backwards Breakup, two dorks in love in Heather The Hermit Christmas Special, and cowboys singing in Country Song Gone South. She is someone who is so fun to be around because we are just constantly cracking each other up.
I had a funny experience happen to me when I went to a taping of Let's Make a Deal. I dressed up in a red tuxedo and Wayne Brady called me to the stage. I couldn't believe I was getting to share the stage with this talented comedian who I admired from Whose Line is it Anyway. He then asked if I was dressed as Kevin Bacon. I wasn't going for Bacon, but the Footloose theme song started playing and I started dancing up and down the stairs.
The audience was laughing and so was Wayne. He then asked me about my pants because they were so high up on me and I said, "This was a thrift store suit. I don't know what the guy looked like who wore these before me, but I'm easily a foot shorter than him." Wayne was laughing hard and that made me feel great. I ended up playing to win a car and lost.
But I ended up getting $2,000 so I didn't walk away empty-handed. Wayne later came up to me and said, "You're awesome man." That made my day. I started my show Mark Sipka's Comedy Revue 2 years ago and it has been a lot of fun! I host and perform stand-up, original characters, and songs throughout the night. I also have other comedians, musicians, singers, improv groups, and magicians perform.
Halfway through the show, there is always a dance break where I have the audience stand up and bust a move for a few minutes while I play an upbeat feel-good oldies song. In 2017, my Mom, Dad, two older brothers, and my sister in law visited LA together for a few days so I decided to plan an entire stand-up special all about them with them onstage. I wrote stories and jokes for months before we shot it. I hired a film crew, booked the theater, put my family together on a couch on the stage and it was great! I told jokes about each member of my family and roasted them in front of the audience.
The special is now edited and I'm hoping to pitch it and find a home for it on a platform like Netflix, Amazon, Hulu, etc. My dream is to act in film and TV comedies that bring people together and make them feel good. I always looked up to Jim Carrey and Robin Williams because their work did this. I remember watching Ace Ventura or Mrs. Doubtfire and seeing every member of my family laughing so hard it hurt.
I think there is a need in the comedy world and I want to change the game. We need more laughter. We need to stop being so serious. I hope to spend the rest of my life making people feel better whether that is on camera or onstage.
Has it been a smooth road?
Haha smooth!! I have enjoyed this journey as an actor and comedian, but it has been a challenging one. I have always loved creating my own films and performing in my own live shows. Sometimes I look back at a year and think, "If I didn't make my own stuff, would I have even acted at all?" I will always create my own projects because I have stories and I want to tell and characters I need to share, but there is a great feeling when you are cast. You are chosen! Also, you are often PAID! That's why we move here right? To become professional actors! According to friends and family, I should be rich and famous already! Haha!
I have never been the guy who gets a lot of auditions and that has been something frustrating through the years. I would love to fail more. At least you are getting a chance to mess up. It is hard when those chances don't come very often, but it has taught me to appreciate the ones that do and take advantage of the opportunities. There have been times where I thought something was "the big break" and it ended up falling through.
Booked pilots that were canceled or movies that were left unfinished. I came to learn these were normal for everyone. I am always trying to find that balance of being thankful for what I have while also hungry for what's next. I am grateful for the people in my life. My family has always been there for me, cheering me on. I have terrific friends that push me and care about how I'm doing. I have a girlfriend that brings out the best in me and reminds me of who I am and what is important. These people have changed my life and I don't know what I would do without them.
So, as you know, we're impressed with Mark Sipka – tell our readers more, for example what you're most proud of as a company and what sets you apart from others.
I am a comedian and actor. I love making people laugh whether that is on camera or telling a funny story in my stand-up. I am known for doing funny celebrity and musical impressions. I do a pretty solid impression of a loud soccer mom! I was also using voices other than my own since I was a kid.
My stand-up is clean and I always perform while wearing a suit that makes me look like a kid from the 1950s. I'm not the guy who is going to talk about politics or really controversial issues in the news. I try to do comedy that makes people forget about the hard day they had at work.
I perform many original characters that interact with the crowd. One of them is Tad, who is a Wizard of Oz superfan, who opens the floor up for debate with the audience about movies they think are better. Freddie Falcone is a semi-professional bowler who is looking for love and takes questions from women in the crowd. I love playing characters who are so different than me and then letting the audience talk with them.
I enjoying giving them the power to find out more about these imaginary people. It makes the moments more real and more fun for everyone. I want to make more quality comedy for people to enjoy. I want to do comedy that brings people together.
Let's touch on your thoughts about our city – what do you like the most and least?
I love LA because it is filled with people who are so different but also have so much in common. We all left what could have been comfortable lives and chose this crazy city. I love the people. I have met some amazing and wonderful friends out here. I am so inspired by how people really go for what they want.
What do I like least? I'll tell you. The lack of BBQ options is ridiculous! Also, would it kill us to put in a few parking lots? I'm sure I am not the only one to suggest this genius idea.
Contact Info:
Website: www.marksipka.com
Email: marksipka@gmail.com
Instagram: @MarkSipka
Facebook: MarkSipka
Twitter: @MarkSipka
Image Credit:
Vincent Vallejo @VVPictography
Getting in touch: VoyageLA is built on recommendations from the community; it's how we uncover hidden gems, so if you know someone who deserves recognition please let us know here.