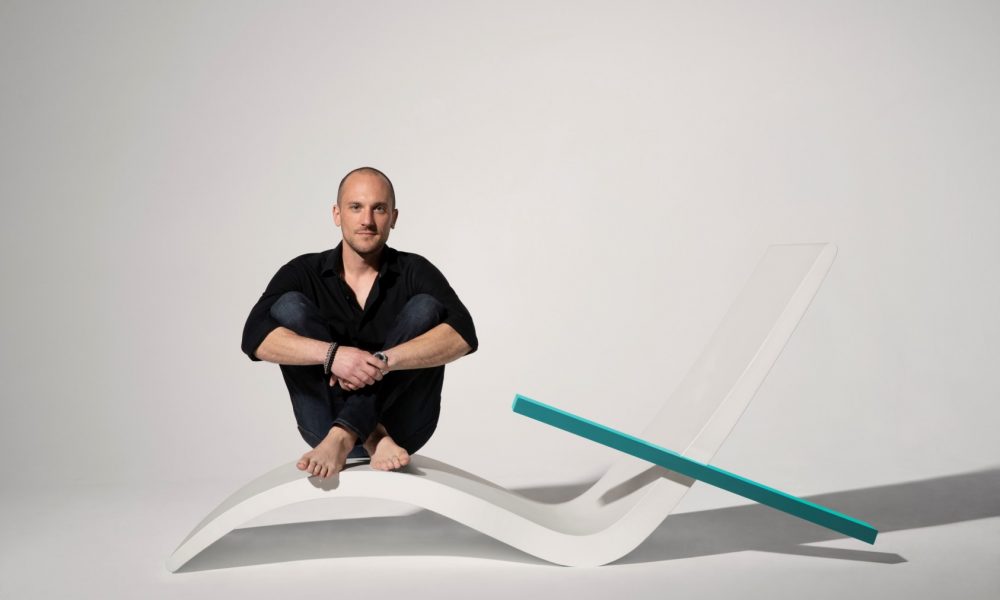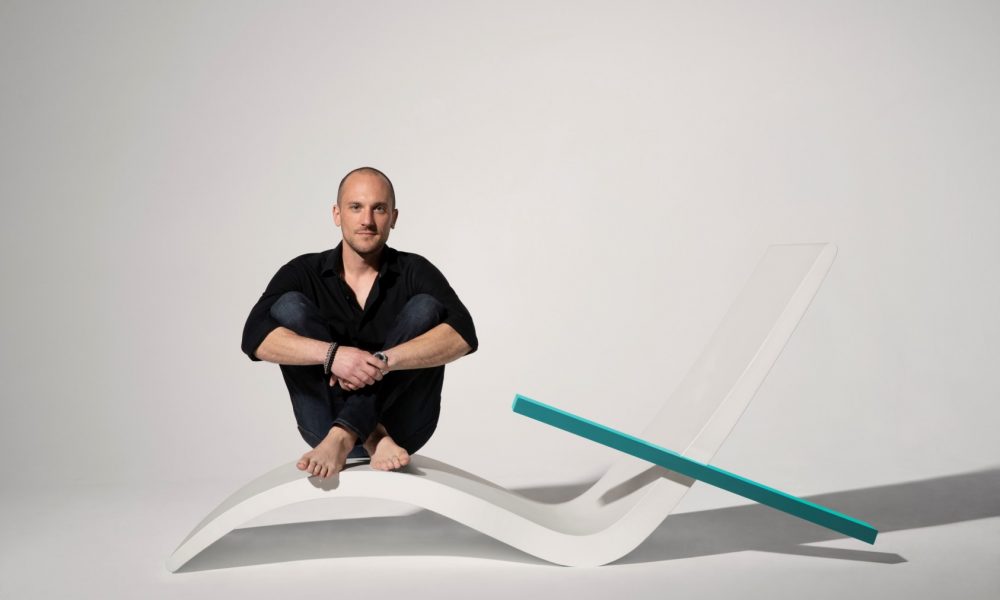 Today we'd like to introduce you to Mark Schrenko.
Mark, can you briefly walk us through your story – how you started and how you got to where you are today.
As a kid, I was never sure about what I wanted to be when I grew up, but I did have two rules: work would have to be fun, and I would have to be the boss. I grew up in a conservative seaside town in North Shore Massachusetts where being "successful" seemed limited to a handful of cookie-cutter professions, and I had no interest in medicine or law.
Throughout high school, I excelled in advanced multimedia arts, but I had no idea how my talent would be applicable in the college arena. How could I possibly be successful with a Major in Art?
After graduating from Syracuse University with a degree in Industrial and Interaction Design, I wanted nothing to do with using a computer to express my creativity. The idea of spending my life in a cubicle, designing products for some mammoth conglomerate like Apple or Disney while they hoarded all of the glory was simply not in the cards. Instead, I moved to L.A., and for the next 10 years I worked as an I.T. analyst doing what I swore I would never do — spending my days in a cubicle, working on computers (ironically, for both Apple and Disney).
Realizing that I was smack-dab in the middle of a 1/3 life crisis, I decided that I needed a way out of the tech industry once and for all, so I began a side-hustle as a freelance interior decorator. One night, while scouring the internet looking for unique pieces for one of my clients, I stumbled upon a furniture maker's YouTube video on how to bend concrete (while it's still wet, of course). Not only did this discovery completely blow my mind, but it fully reignited my passion for creating multimedia sculpture — more specifically, functional sculpture.
Immediately I began drafting designs for "The Lefty;" an S-shaped concrete chaise lounge chair with a singular, left-side armrest. During this time, an incessant internal voice kept screaming "you have to make this!" so I listened to it, even though I had no intention of selling my work (let alone quit my job and start a company). This was purely a passion project, and I had to see it to the end.
Shortly thereafter, I rented the cheapest 15' x 20' self-storage unit I could find and decided to make that my studio. At the time, I was still on the nine-to-five grind at Disney (which limited studio time to the weekends), so for the next two years, every Saturday and Sunday from 6 am to 8 pm was how I spent my time. Drilling, cutting, mixing, pouring, and sanding until I finally had a finished product. I've been designing and creating concrete furniture ever since.
Overall, has it been relatively smooth? If not, what were some of the struggles along the way?
The road has been anything but smooth, and I couldn't be more grateful and humbled by the experience. On the surface, the struggles I faced while starting a furniture fabrication company while working a full-time I.T. job were vast (and funny). From convincing the storage facility manager that the white liquid seeping out of my unit was not the result of wet-grinding a 300lb concrete chair, to incurring third-degree chemical burns (almost causing a permanent inability to walk), I can confidently say that the stories are plentiful.
But to me, by far the most significant struggle I faced came way before opening my studio doors. What I am referring to is the nearly decade-long struggle I faced trying to find my passion, and how I succeeded in doing so by first discovering the true definition of failure.
Shortly after graduating from college, I moved to L.A. where I had pipe dreams of becoming a successful musician — and as one could imagine, that dream quickly faded. Sure, I had fun, but that's all I wanted at the time, and I certainly wasn't willing to fail to find success. If one particular step was too difficult, I simply stopped and moved on to the next.
Fast-forward to 2017, I had spent nearly ten years floating around with still no idea what I wanted to do with my life. I had nothing to show for the time I invested other than a laundry list of failed business attempts, half-baked money-making schemes, and a résumé that pigeon-holed me as an "I.T. guy."
At this point, I was getting worn down, and I loathed being a desktop support analyst. I still hadn't found my passion, and failure was getting the best of me. None of the business ideas I attempted had interested me enough to the point where I made it past the first stop sign. If I applied for a patent that already existed, I stopped. If I was told that there wasn't a market for it, I stopped.
Although I was beginning to feel like a quitter (and my track record could prove it), deep down I knew that I wasn't. I just needed to find that one thing that I was truly passionate about. I wanted to love my career so much that I would happily sacrifice all of my free time, but I still didn't know what that "dream job" was, and it was driving me insane.
It wasn't until I tried my hand as an interior decorator when things started to change. Although I was soon "over" that job too, something was different. I knew that I was close to finding what I was chasing after because this time, quitting and moving on to the next idea didn't feel easier, it felt wrong. Design and décor were really exciting to me, and I wanted more, not less — I didn't want to just choose the right pieces to buy, I wanted to create them. That was it!
Shortly after this epiphany, I found a little studio workspace, and the rest is history. Once I started I couldn't stop, and to this day everything that I've done for my company has been fueled by love and passion. Failure is no longer a stop sign telling me to give up, it's now a lesson that teaches me how to do things right the next time around. I learned that if you truly love what you do, then failure simply does not exist.
Of course, while I did experience failure along the way, my interpretation of it had changed. That profound lesson turned out to be the greatest struggle I had ever faced, and the greatest hurdle I have ever overcome. "Fail early, fail often, and always fail forward." – John C. Maxwell
Please tell us about your business.
Headquartered in Los Angeles, CA, Statement Design conceptualizes and fabricates custom-made modern, bespoke concrete furniture and sculptures. Each piece is hand-made using glass fiber reinforced concrete, making our products lighter and stronger than traditional concrete. Statement Design's commissioned works combine a proprietary blend of VOC compliant materials which allow us to provide exceptionally-crafted functional art that is superior in strength, durability, and refined texture.
While we are known for our signature concrete chaise lounge chair, "The Lefty," we also design and fabricate custom pieces and lines for furniture suppliers, designers, private residences, and boutique hotels.
Aside from our customer-centric approach, what sets Statement Design apart from other concrete furniture companies is our partnerships with specialized material suppliers across the country. This allows us to offer our customers a wider variety of customization including pigments, precious metals, and stones not typically seen anywhere else in the industry. In addition, our knowledge and experience across a vast array of design disciplines allow us to offer a much broader range of unique design concepts and prototyping than what is commonly found in the concrete furniture industry.
If you had to go back in time and start over, would you have done anything differently?
Aside from beginning ten years earlier? I would have to say the answer is fairly simple: start small. Launching my career by fabricating a 300lb concrete chaise lounge chair without any experience in the furniture industry was borderline insane. Before the mixing or pouring of concrete was even considered, I first needed to design and build a reusable mold roughly the size of a snowmobile. I hadn't been in a woodshop since college, but as luck would have it that all came back to me with relative ease.
Then came the concrete stuff (literally and figuratively the hard part). Aside from adding water to a half bag of Quikrete ten years prior, I had no idea how complex things could get. I was leaping from 40lbs of "just add water," to 300lbs of "make it from scratch." There were many more things to consider in the world of commercial-grade, glass fiber reinforced concrete (GFRC), but I was in too deep to turn back. Things like mix ratios, consistency, cracking, shrinking, curing, wet sanding and sealing were all foreign to me. If anything was off, it could easily be a total waste of materials (a lot of materials), but somehow, I was cool with that.
Once the pour was successfully finished and the piece properly cured, the logistics of flipping this 300lb behemoth sank in (an incredibly daunting task considering it was only me in that tiny storage unit). If the phrase "what the hell were you thinking?" could be a mantra, then that was mine.
In the end, I have no regrets, and I learned a lot in a very short period of time. Would I have started over by choosing such a large piece as my first project? Hell no. Was it worth it? Definitely.
Pricing:
Chair Only (Without Armrest) – $9,600.00
W / Custom-Painted Armrest – $10,600.00
W / Premium Select Wood Armrest – $12,400.00
W / Precious Metal Armrest (Yellow or Rose Gold-Plated) – $15,000.00-$17,000.00
30% Discount On All Options For Trade Professionals / Special Pricing For Commercial & Bulk Orders
Contact Info:
Image Credit:
Advent Films
Suggest a story:VoyageLA is built on recommendations from the community; it's how we uncover hidden gems, so if you or someone you know deserves recognition please let us know here.