Today we'd like to introduce you to Mark Jones.
Hi Mark, can you start by introducing yourself? We'd love to learn more about how you got to where you are today?
My passion in life is health and healthy living in getting people in a place where their health will sustain them past any type of sickness or disease. That's what I've been doing for many, many, many years. You know, it's interesting how I got into all this, I am adopted and my adoptive parents, you know, picked me up at a very crucial time in my life and also decided to adopt two brothers with me. My story starts actually in a porta-potty. That's the first memory I have had in my life. My brother thinks it was a porta-potty, just for reference, and I think it was a tent, but I'm gonna go with my older brother because he was obviously older at the time. Well, as the story goes, my mom, the only thing I really remember her saying to me – this is my birth mom – don't leave or the bears and wolves are gonna get you. Those were her last words. She spoke to me and she left out of this Porta Potty tent. That door was just flapping back and forth – flap, flap, flap, flap flap – it was really dark where we were at, I couldn't tell where we were at but it was really, really dark and it was night, of course. And that door was scaring me. You know, as a little kid, like, I don't know, I couldn't have been any more than two or three – But eventually, I did fall asleep and I think my brother fell asleep as well. The next thing we know, waking up in the morning, there are people peering in the Porta-Potty. Now we found out that was the Child Protective Services.
So that led me into foster care. And foster care led me into the loving arms of my mom and dad that adopted me. And it was my dad who taught me that pretty much instilled in me healthy living. He would force us to run with him. Oh, man, we hated it at first, and it wasn't just running. I mean, anything he did. That was fitness. I remember basketball. He taught us how to play tennis. He took us to the gym. He taught us badminton and volleyball. I mean, he ran us up and down the beach, he had us running all around the neighborhood, and my dad did not play. And I ended up calling those times the "fitness games". Because that's what it felt like every day. May the odds be ever in your favor. It was crazy and that's what instilled "Healthy Living" in me. But, you know, I didn't realize it at that time. But over time, I started to love it. That, you know, he would invite us out to the sessions, me and my brothers. And what I didn't realize until later is that that's how I remember health. Those were times of unity, times that he showed us loving, and in that he loved us, as opposed to you know, the situations that we were dealing with in foster care where people really didn't love us. So out of that came my entire philosophy for healthy living. I base it on theories that most people don't think about when it comes to health. But it's important to me that's why I feel like love is the proper motivation for health and that unity can help you build a healthy lifestyle that won't ever go away. It's little things like that that developed my strong passion and lifestyle and health.
Can you talk to us a bit about the challenges and lessons you've learned along the way. Looking back would you say it's been easy or smooth in retrospect?
It has not been a smooth road. That is for sure. There are many times when, you know, before I even knew what I felt I was called to do and health and, and things like that. And then even after finding that health was what I wanted and was called to do, you know, there were many times that I got off. And there are many times when the business ideas that I put forth didn't work. I am an entrepreneur. And, you know, to make a long story short, I don't just dabble in health and health practices. I am also a DJ, who has a thriving entertainment services business. And I DJ/MC, and provide entertainment services to events all around the nation. Well, somehow I got into that in the middle of my health journey and didn't know how it really fit. How does one fit with the other until I started a dance class called One Fit Jam. And One Fit Jam took a person in me who did not know how to dance. I learned from my crew. We took that and started training people all over the San Diego area for free. With that class, I did it for years and then started getting paid when I would go to events and do warm-ups and things like that.
So One Fit Jam merged live artists and live DJs with fitness and dance. And so that allowed a more concert-type feel to our workouts. And you know, it made them more entertaining, we were looking for innovative and fun ways to introduce fitness into our communities and neighborhoods. And that became a great way. Well, that turned into a kind of nationwide experience for warm-ups and things like that. And that led to me DJing and in emceeing for many events all around the nation. I still do it to this day. But for some time, I didn't know how that fit into things. And it got me very confused. And there was many years of actual depression because I wasn't able to figure out how to do both in my passion. Although I love DJ, my passion is healthy living and helping people reach that pinnacle. And for years, I was depressed as I was working through this, but you know, I'm glad to say that I now know how to have both cups of tea in the same cup, so to speak. And I DJ, and I work on my health stuff as well. I'm helping people save lives, helping people with their weight and things like that. And I'm bringing joy to people on a weekly basis as I host emcee and DJ weddings and major events.
And of course, there were other things have spent a lot of my money on business ideas that didn't work and they were all mostly related to health and things like that I've poured a lot of my money into supplementation, and research into herbology, in what herbs blend together to make the best products to help us overcome our elements. There were a lot of risks involved in that. But when you're passionate about something in, you're passionate about helping people such as I am, and not just helping people, but specifically in the area of their health, it, you know, you kind of forget how much money you're spending, and I invest in myself and in these business ideas – one because I believe in myself, and I believe in what I'm doing, but, two, because they're going to the things that I'm coming up with are healing and saving lives. And that there's nothing more important to me than that. So I get the honor of putting my money into these things. And when I see them manifest – life-saving cholesterol busters, and blood and liver and kidney cleansers, I have a bunch of supplements that I've been able to make, I have a bunch of systems and I have other health protocols that I've been able to put together over time, that have been able to help many people over the years.
So you know, the risk and things have been "okay, you know, you spent a lot of your money, you've slept through the mud and so many parts, when it comes to getting to this point" – those were my struggles. But I'm happy to say that I've reached a point now that things are moving in a direction that I like to more and more people are investing in buying my supplements. I have subscriptions going and they're helping people have things for pain, for cholesterol, for weight loss, things to cleanse them and detox the blood, liver and kidneys, and the entire body. I have a mental health supplement that helps people with mental health issues and things of that nature. So these are powerful supplements made from 100% herbs. It took a lot of time research struggle and study to be able to proudly say that I have products that can save lives. So I'm very excited about those things. But those are some of the things that I'm doing on the health side. But on the DJ side, obviously, I have my business that is striving in the form of entertainment and MC services for events.
Thanks – so what else should our readers know about Huwfit?
I am Mark Jones. I am a health practitioner that is considered an herbalist, a physical trainer, and a health consultant. I bring all those things to bear because health is a holistic thing to me that includes your spirit, soul, and body. Everything that I'm doing now is geared toward allowing people to experience health in a more holistic way. This is why my business partner Kendal Kirkland and I have opened and maintained a free – what we're calling a free Fit Body clinic. It is mostly online, but we allow people to come in and get free training. Preventive / maintenance as far as their health is concerned, meal plans to help them with cardiovascular disease – high cholesterol, high blood pressure, being overweight or obese. We have a free clinic that is available for people who need those kinds of services. And then we offer extended services for folks in more serious situations. So that is currently my biggest and most exciting project. We're working on new tools and innovative ways to bring health into the world in a sustainable, accountable type of way that allows people to interact with each other while they experience and live healthy lifestyles. And so those are some of the future projects that we're working on and we're calling that HUWwhich stands for health, unity, and wealth.
Do you have any advice for those looking to network or find a mentor?
You know, the idea of finding a mentor – that is getting lost on us I feel in our later generations and the need or even the want and desire of it seems to be waning. But I can tell you this, it was so important and so instrumental in my life, and I don't just have one mentor, because I surround myself first and foremost, with friends that are men. I can be pulled to the carpet, I can be told no, I can be told I am wrong for my friends. Secondly, I also submit myself to the leadership of a pastor, and I have business partners and things that I have worked with in the years that became strong mentors to me and helped me to get to where I am today. There are so many, but and that's all because I have a willing and a teachable spirit and soul like I don't, I don't have to know it all and realize, I don't know at all. And I allow other men and in some cases, women to guide me to teach me. And in some cases, those people become my mentors. So what I'm saying is, that finding a mentor, depends on the person and their mentality. If you are teachable, you will find a mentor. It's almost as if you don't have to go looking for it if you have a teachable spirit. Because you will always be seeking to learn.
And in seeking to learn you will come across a person or persons who just seem to stick out in that journey. These are people that you decided to meet with because they know the information you need to know to help you on the next leg of your journey. So you sought that out, to learn to educate yourself to become better, to become morally stronger, principally stronger, ethically stronger – in your business, in your personal life, in your maturation. And those are all things that I seek out as a businessman, a leader, and a mentor to others. And most importantly, to me, as a health practitioner, those are things that I seek out. And because I sought those things out, I ran into people and it was that became more such as my relationship with the owner of the Free Hugs Project – Ken Nwadike. Ken Nwadike is a special man, a Nigerian man who came obviously, that was you know, he was born here in the United States. But his parents are from Nigeria. And he lived many years of his life in poverty and was homeless for quite some time. But, you know, pulled himself out of that and started many different businesses, and eventually, that led to the free hugs project, which is, you know, changing lives all over the nation as he goes from college to college, to talk about the things that he's done. I got to sit under him, learn from him, gleaned from him, and it changed my life. It helped me to be more forward in my business practices and to put forth better, more sustainable health products. Just my time with him. No, he's not as interested in and as dedicated to healthy living as I am.
But I didn't need that from him to be better in my practice and to be able to serve other people in a higher capacity. I was able to glean from his faith, his go-get-it attitude, how he cares for people, and how he involves his family and things. I was able to learn from that strictly because I have a teachable spirit. And no, it wasn't exactly what I was doing. But that's what I mean. It doesn't have to be. I now take everything that he taught me and I apply it to my own life. So when it comes to looking for a mentor, you might find that your best mentor has nothing to do with what you're called or your purpose to do, but everything to do with growing and maturing you in to what's your call or purpose to do. So looking for a mentor is not just looking for a mentor. It starts with a teachable spirit. And when you have a teachable spirit that will lead you to the people that you need to know or you search out the people that you need to know that can guide you in different areas of your life that eventually build the foundation you need to establish purpose.
Contact Info: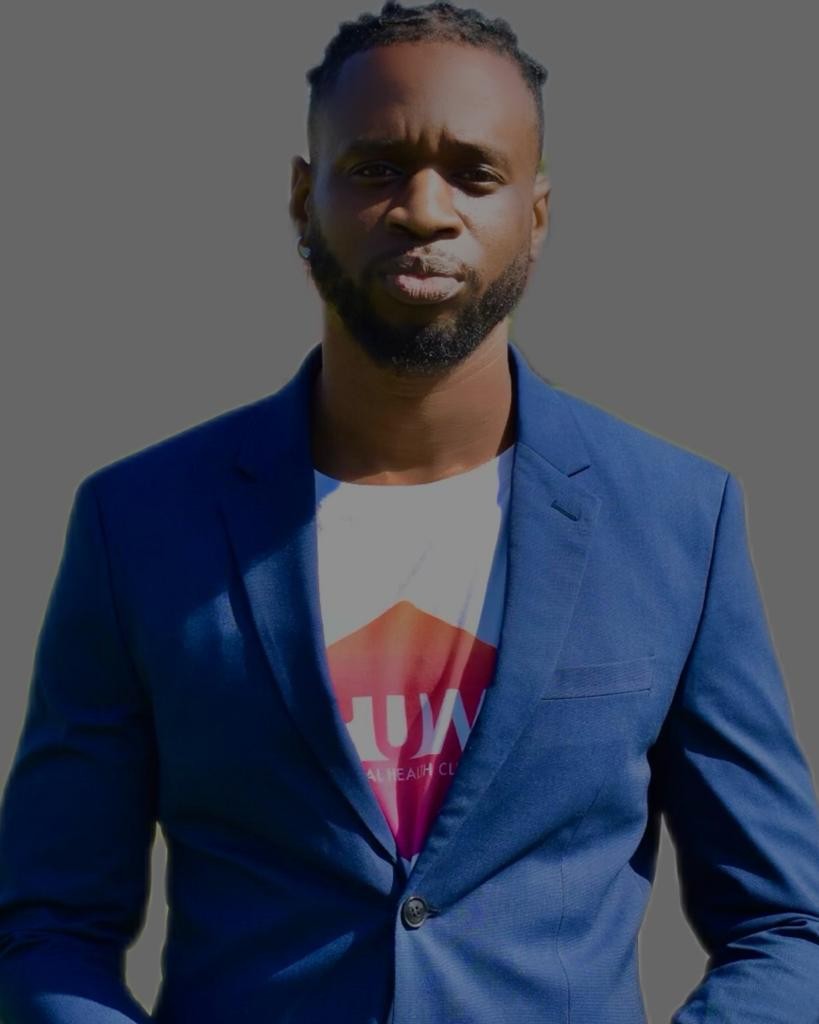 Suggest a Story:
 VoyageLA is built on recommendations from the community; it's how we uncover hidden gems, so if you or someone you know deserves recognition please let us know 
here.