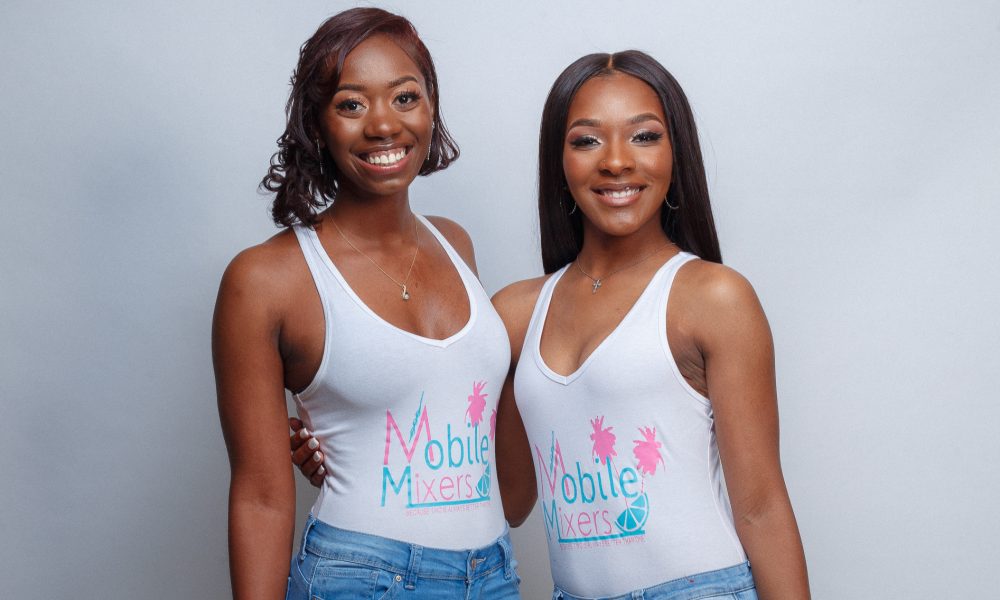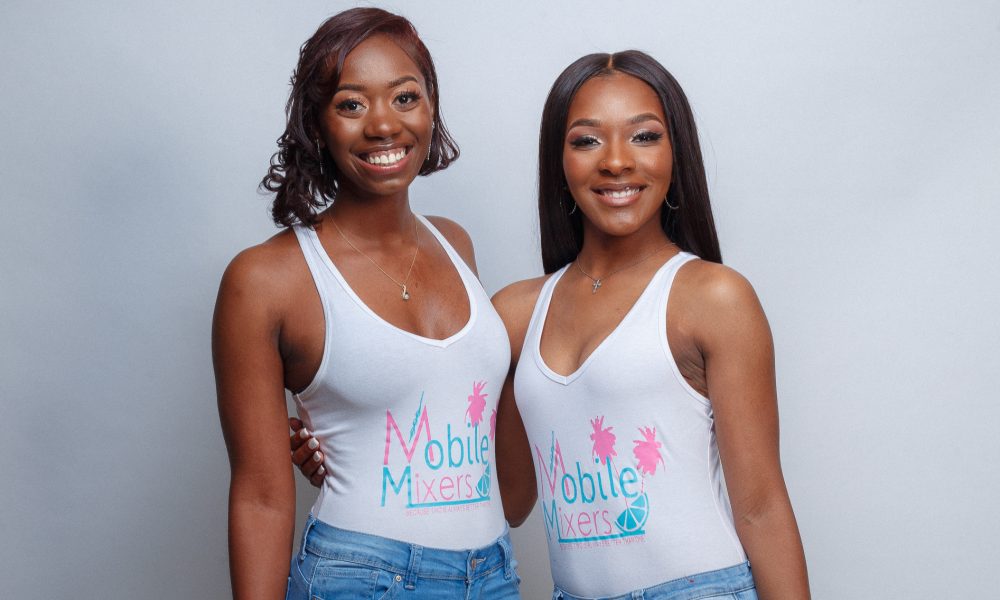 Today we'd like to introduce you to Marji Coles and Kaci Pressley.
Marji and Kaci, please share your story with us. How did you get to where you are today?
MARJI: My entrepreneurial journey started in 2016 with my first kids' party rental business called "The Carnival Stand". I really enjoyed being in business for myself. Not only did I start my own business that year, I started a journey in my life that I will never look back from. Building a business from the ground up and being a business owner has given me a whole new outlook of life. It truly has taught me how important time and relationships are. After moving to Houston in 2017, I began exploring different job opportunities that were more aligned with entrepreneurship. I had so many ideas! Starting a YouTube channel, selling a new hit drink inspired by my son, and I even explored opening an eyelash extension business. I was in a new place and the opportunities felt endless. I decided to go to Bartending School while working as a server to earn some extra cash. As a bartender, I grew more comfortable and confident with my customers. They loved me; my service was always fast and reliable. One night a customer asked, "Hey, what do you think about bartending a private business gathering next month?" That question sparked my interest and my ambition. At that moment, I knew I was capable of not only making good drinks but also creating customers of my own. I reflected and prayed on the idea for a while and then I went to Kaci with my idea and from there, we were both motivated. We created a business plan that would benefit our investors, both current and aspiring bartenders and us. We saw the importance of employing people and creating opportunities for people of all backgrounds.
KACI: I became an entrepreneur in April of 2016. Prior to that date, I had recently graduated with a BA in Marketing and had begun earning a suitable salary with a job in my field. I worked for a small company, which gave me direct insight into how decisions are made at the executive level of a company. I learned so much about accounting, departmental management, allocation of funds and resources, and a lot about government aid and taxes. My desire to build my own company quickly developed until it was all I thought about. I researched, studied, and read information to help me learn what to sell and how to sell. In April, I built my first WordPress website and began marketing and selling "All things Customization". My site offered exclusive custom business cards, flyers, invitations and even cell phone cases. I learned a lot from that hustle and the two, maybe even three, other hustles I had at the time. I read a lot of great books in that time too…Titles like Think & Grow Rich – A Black Choice by Dennis Kimbro & Napoleon Hill and The Keys by DJ Khaled. I honestly believe these books helped redirect and shape my future. I will never stop being in business for myself; whenever it is necessary, I will find a way to create the opportunity I desire.
Overall, has it been relatively smooth? If not, what were some of the struggles along the way?
Everyday is a new challenge for us. So I can't say it has been a smooth road only a blessed one. When you're in a city of millions and you only know a handful of people, you're challenging yourself everyday to keep your business afloat. We had to make new connections with new people, but first we had to learn more about where they would hang out. So we searched for different things to do to meet people on the app, Eventbrite. Before we knew it, every month we were signed up for four and five Eventbrite social outings. Learning how to network and making sure we designate time for networking events was a crucial aspect to ensuring our business would have a fighting chance at survival.
Working full-time jobs while trying to plan and grow a business was also very challenging. Clocking in for 8 to 10 hours a day then coming home to 8 hours of your own business planning meant a lot of long nights and early mornings. We had to really grind non-stop, plan and execute. Even to this day, we are up most nights until 2 am then back up by 8AM handling business. Our priority is to reach and serve more potential customers.
Alright – so let's talk business. Tell us about Mobile Mixers – what should we know?
We are a mobile bartending company; originally founded in Houston, TX. Mobile Mixers take the hassle out of party planning. We will handle all of your bar needs when hosting an event at your home, office or chosen venue. We specialize in staffing your event with the most energetic, stylish, talented, and licensed Bartenders.
Mobile Mixers also provides Training & Development courses and materials to advance the skill sets of young, ambitious bartenders looking to live life with a fun and challenging career. We hire bartenders and mixologists to create a variety of cocktails. Click here to download our ebook "At-Home Cocktail Recipes". You can check out more about us and our journey on YouTube just search "The Black Out Mobile Mixers".
What were you like growing up?
Kaci: I love team sports and working to achieve a common goal. Growing up, I was very active. Cheerleading, softball, basketball, track, etc. I'm adventurous with an inherent love for traveling (that I definitely got from my father). I was always willing to conquer my fears with a little faith and lots of courage. My dad made me believe I could see the entire world if I wanted to and I plan to make a good effort in doing just that.
As friends in high school until now, Marji and I have always been on the go. We have fun times and crazy memories! From lit parties to family dinners on Sundays, we were together and living life the best way we could with whatever we had. We have faced so many battles together along the way, always here to talk to each other through our toughest hardships.
We balance each other, for sure. Marji is spontaneous with a firecracker personality that people gravitate towards as she can relate to so many people that walk different paths. I'm adventurous and strategic. I love to feel the wind beneath my wings and plan every detail as I go along. We will continue giving the best of ourselves to impact the world with love and positivity.
Marji: Growing up, I was always the outgoing, spontaneous one. I've always been a deep thinker, a visionary, and I've always had a passion for Christ. I also had a passion for writing (which I still do). By the third grade, I was sent to Mercer University in Macon, Georgia for a young writers workshop. I was honored to write a short story for the college. Having those opportunities helped me along the way with writing out my visions for my future and now many business ideas.
My passion for Christ helped me have the faith I needed for when I made my "faith walk" to Houston back in 2017. Also, I'm glad Kaci decided to join me on this move. We've been friends 10+ years and we have had a long, amazing journey together. From us both opening up our businesses in 2016 until now, we have motivated each other as friends and now trusted each other as business partners. Every idea I come to her with she's ready to act on it and likewise. We both have strong faith and high hopes for our future. I'm blessed to have such an amazing business partner and like Kaci said in her story, we balance each other out in so many ways as partners. We are truly blessed.
Contact Info:
Suggest a story: VoyageLA is built on recommendations from the community; it's how we uncover hidden gems, so if you or someone you know deserves recognition please let us know here.