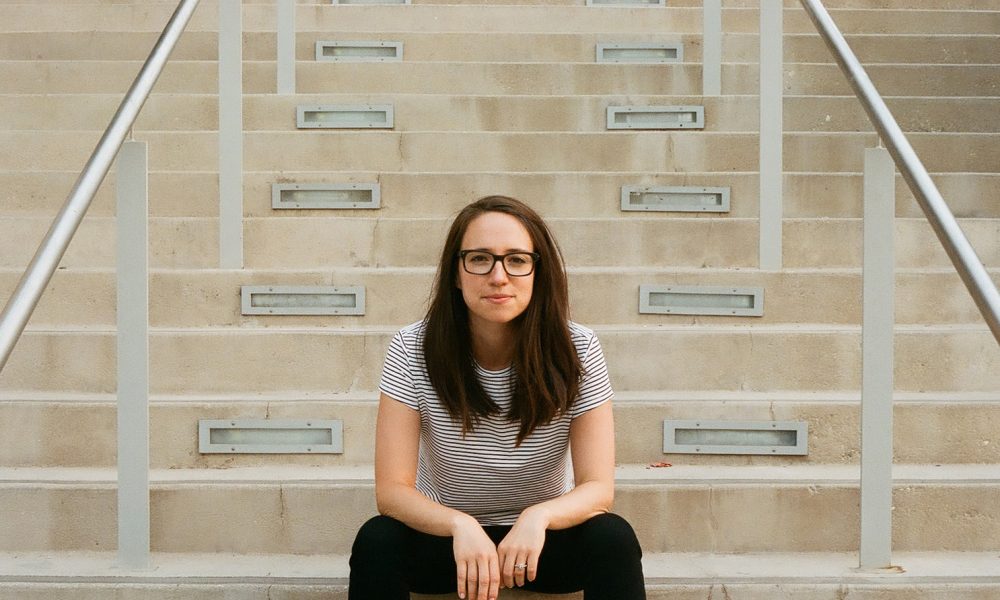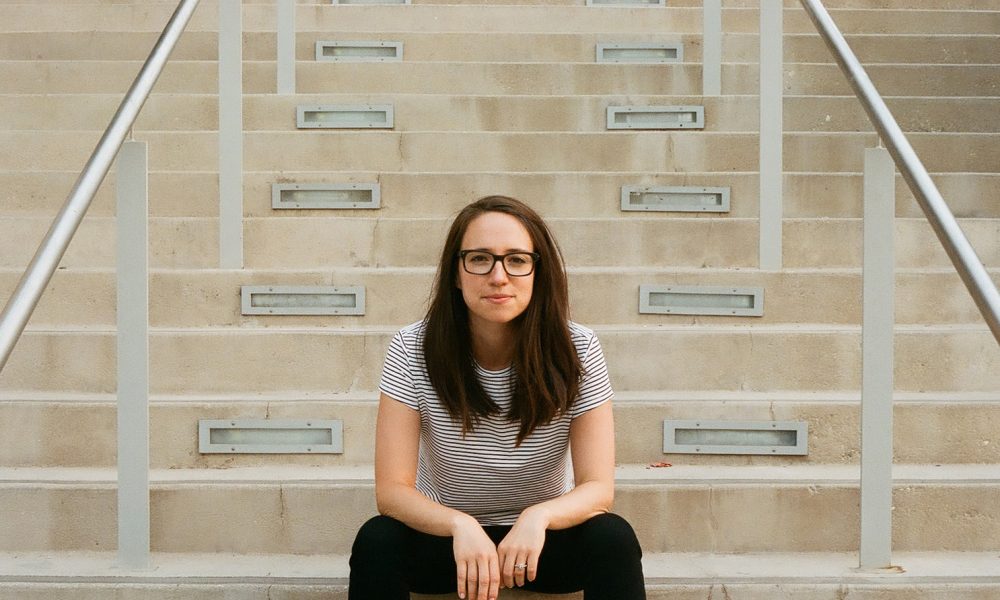 Today we'd like to introduce you to Marina Shifrin.
Marina, please share your story with us. How did you get to where you are today?
I fell into comedy at the age of 20 after trying stand-up at a dive bar in Columbia, Missouri. I got a few laughs and wanted more. It became my number one mission to continue making strangers laugh. Which was inconvenient because I had just started my final year at The University of Missouri, where I was studying journalism. Even though I knew I wanted to pursue comedy full-time, I didn't have the guts to drop out of school, so I finished my degree while doing as many shows as possible.
I had mostly clean jokes, and there weren't a lot of female comics in Columbia, so I began getting booked for school events pretty quickly after I started. "This comedy thing is easy!" I naively thought.
When I graduated, I got a job as a financial blogger in Brooklyn and moved my butt out to New York where I thought my comedy career would really take off. It did not. I basically bombed for two years straight. The stand-up scene in New York is voracious. You have to go to 2-3 mics a night if you are serious about stand-up. I simply could not keep up with both comedy and my day job. So I quit my job and began pursuing stand-up full time.
However, I quickly ran out of money, duh, and started the ol' job search again. I found a posting on Craigslist looking for a "Journalist with a Sense of Humor." Taking a leap, I sent them my stand-up clips instead of a cover letter and was immediately offered a position with the company.
The job consisted of writing parody scripts based off of news events that were then animated in Taiwan and uploaded to YouTube. It was weird and fun, I felt like I'd finally found a job that aligned with my personal and professional interests. Eventually, this led to an offer to work at the company's headquarters in Taipei, Taiwan. I couldn't pass up the opportunity to explore a different country and a new life so I left New York and moved to Asia.
Taiwan was (and is) incredible. I was immediately overwhelmed by the beauty and kindness of the country. In Taiwan, I began to make actual money (at least compared to New York) and worked around the clock doing something I loved. This job taught me that there are many different channels for comedy and that I enjoyed writing way more than performing.
A few months after moving to Taiwan, I began stretching my writing capabilities. As my first exercise, I wrote and submitted an essay to The New York Times. And they emailed back offering to publish my essay in the Modern Love section. This built my confidence to leave the journalism world and pursue comedy writing fulltime. I began a blog and forced myself to write as many essays as possible.
During this career-awakening, I became very close with my boss who was also a lonely transplant navigating foreign-life in an astonishing country. Eventually, this friendship became toxic and I knew I had to get out. My newly focused goals, compounded with workplace harassment, made me crave an environment where I was free to speak my mind and stand up for myself.
I began looking for jobs in the States, while my boss began making my life a living hell. I attempted to give him notice in person, but he refused to talk to me. After a few weeks of attempting to leave gently and quietly, I decided I needed to burn it all down and pursue comedy writing full time. So I posted a resignation video to YouTube. I knew it was a risk, but also I knew the comedy community would most likely get it. In the video, I dance around my empty office (I was on the graveyard shift and was consistently working there until 4 AM) to Kanye West's "Gone."
The video went mega-viral. It got around 20 million views and the attention of a lot of people in Hollywood. The internet attention also brought a lot of readers to my blog, making some posts go viral on their own. I got representation, moved to Los Angeles, and have been living and working here ever since.
In the time that I've been in LA, I've written a book of essays "30 Before 30" published through St. Martin's Press. I've had more writing published in The New York Times, as well as Los Angeles Magazine, Glamour, Self, The Huffington Post and more. I've had the opportunity to work on all sorts of comedy shows including @midnight, Talk Show, The Game Show, Problematic with Moshe Kasher, Comedy Central Presents Clusterfest and am currently working on an upcoming scripted adult animated show that will be on Hulu. I've had the pleasure of writing speeches for actors I admire and even completed ghostwriting a book this month. So I've basically been writing every day since I decided to pursue comedy writing full time.
We're always bombarded by how great it is to pursue your passion, etc – but we've spoken with enough people to know that it's not always easy. Overall, would you say things have been easy for you?
The biggest challenge for me is how non-linear success is in the creative world. It took me a while to realize that there's no clear pathway to the top, there's always failure waiting for you at every step of the creative process. Once you do get to the top, you realize there's more to climb.
As a writer, I am basically always hustling, interviewing, getting work and dealing with jobs ending. This was a tough adjustment for me, considering I got my start in a more traditional work environment. I'm slowly learning how to line up multiple jobs, maintain connections with people I respect and enjoy the process as well as the product.
Someone once told me that talent and hard work only make up about 10% of what you need to succeed as a writer in Hollywood. The other 90% is luck and timing — and other things that are out of a writer's control. This was a very hard pill to swallow. I'm an immigrant who has always thought that all you need to succeed is hard work and a good attitude. But that's not the case.
In a way, the things that frustrate me most about being a comedy writer, are the things that keep me in the game. There's always a next level, a challenge, more stories to tell, more ways to push yourself outside of your comfort zone. The industry has no space for apathy, so it creates these hardened individuals who are stubborn, passionate, scared, and desperate to succeed. I love how scrappy and aggressive being a comedy writer makes me. But sometimes I really miss the stability and routine of a full-time job.
We'd love to hear more about your work and what you are currently focused on. What else should we know?
My writing expands across many different platforms; I've written a book, I've written for interactive television, I've written for digital (even winning an Emmy along with my team), I've written for traditional television, magazines, newspapers, start-up companies, the list goes on.
When I first moved to Los Angeles, I was told it was important to "pick a lane" when it comes to writing. There are some people who think it's better to stick to one genre or one category: half-hour, feature, hourlong, books, digital, and so on. But I deeply disagree with that notion. I want to do it all. Plus, I believe the story should inform the way in which it's told.
I will basically write anything for anyone as long as I agree with the messaging. The nice thing about having a journalism degree is it brings truth and texture to my comedy writing. I also studied advertising and marketing because I feel like writing should be versatile enough to serve multiple purposes.
What were you like growing up?
My family is also very loud and antagonistic. Our love language is roasting each other. We communicate with jokes and stories, and if you want your voice heard at the dinner table, you're gonna have to have the funniest and most I was born in Moscow, Russia and immigrated to Chicago, Illinois in the early 90s. My family came to this country as refugees, which was very common for Russian Jews in the early 90s. (I think I peeped some other Soviet refugee interviews here too.) My earliest memories are of my parents and their friends crammed around the coffee table of our minuscule apartment trying to learn English.
Watching my parents' triumphs and struggles with communication is what sparked my interest in writing. I saw what a privilege it was to have the ability to speak the native tongue of the country you live in. This is not given to everyone and I wanted to respect the power of words. I became obsessed with learning new words, reading, anything that would help my parents connect to American culture.
My parents also had me write everything for them; doctor's notes, thank you cards, and eventually, emails and Facebook posts. This definitely contributed to my commitment to writing. My parents were always marveling at their little Russian daughter, who spoke like a 40-year-old Chicagoan, so I was encouraged from a young age to pursue writing.
In the Soviet Union, speaking your mind through words was not allowed. So my parents always made sure I knew what a freedom it was to have the opportunity of self-expression.
Contact Info:
Image Credit:
Aaron Fallon Photography; Kyle Espeleta Photography; Mitch Thompson
Suggest a story: VoyageLA is built on recommendations from the community; it's how we uncover hidden gems, so if you or someone you know deserves recognition please let us know here.
Check out the VoyageLA Podcast:
Episode 1 with Content Partner Lisa Taitelman, Founder of Hiking & Wellness company Find Your Trail.