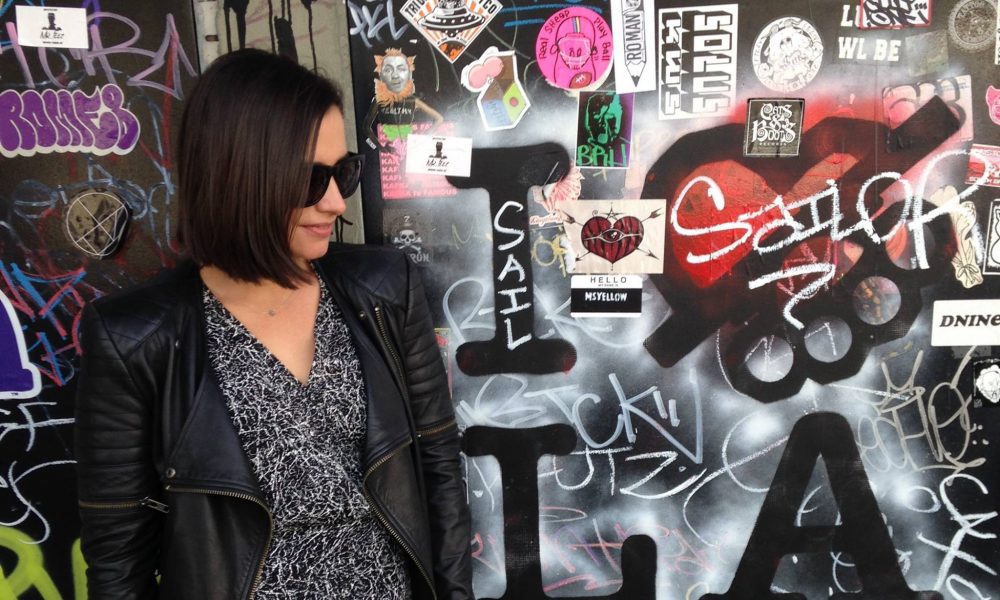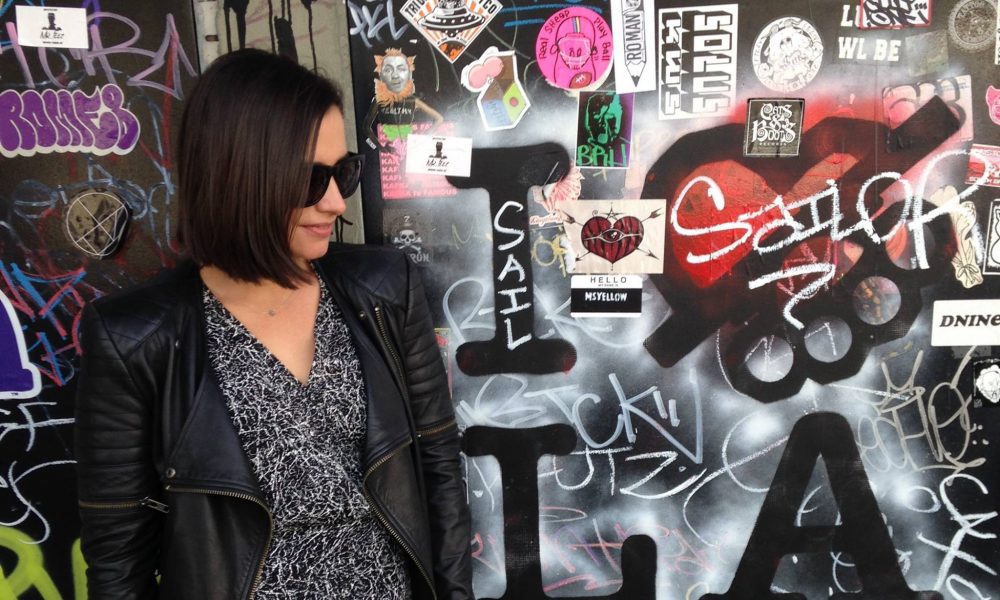 Today we'd like to introduce you to Marina Piche.
Marina, let's start with your story. We'd love to hear how you got started and how the journey has been so far.
I was born in Nice, France and grew up at various times in France, Spain and Australia. I was raised in a very creative household (my father is a visual artist, my mother is a writer.) I always knew I would be a creative of some sort, but I also wanted to have a career that paid the bills, something my parents sometimes struggled to do. After high school, I traveled solo overseas. I made it to New York, where I saw some incredible theatre productions that hugely inspired me. I loved watching the sheer delight on the faces of the audiences as they left those shows. Achieving that exhilaration was something I knew, I wanted to be part of.
Heading back to Australia, I applied to study Costume and Set Design at the Western Australian Academy for Performing Arts (WAAPA). After graduating, I worked in theatre before landing a wardrobe job on a top TV drama. TV was really good to me and, over the next five years, I worked my way up. I was eventually promoted to "Network Style Manager", overseeing styling across the biggest TV network in Australia (GTV9). Suddenly I had a full-time staff of 30 and was directing styling across a huge array of productions – 'The Voice', 'The Today Show' etc.
This position was daunting at first, but it taught me a lot about business and management, skills my "creative brain" wasn't necessarily wired for. After four years at the top of my department, I felt I had hit a ceiling, so in 2016 I packed my bags and relocated to LA. I wanted a fresh challenge and my own business, so I quickly formed Three Fold Agency. In the first few years, we found ourselves pivoting through celebrity styling and fashion PR but eventually my passion for the music industry became our sole focus. I discovered my ability to conceptualize original visuals and apply them consistently over varied media was of great use to artists establishing their own brand and creative direction. I have since worked with some incredible artists such as Aloe Blacc, Normani Kordei, Kevin Garrett, Vera Blue and Snoop Dogg (a memorable BET Awards performance).
In 2019, with my business partner Danielle Matthews, we launched Songbird Sessions – an all-female monthly showcase event. We were finding so much incredible emerging female talent and we wanted to create a specific platform to highlight them and give them a leg up. Oddly, this was a concept that hadn't previously existed in LA, so we found a good niche and immediately had a really positive turn out.
Overall, has it been relatively smooth? If not, what were some of the struggles along the way?
I'm not sure anything worthwhile is ever a 'smooth' road! Getting a new company off the ground in a new country can be an uphill battle. Finding the right business partners is perhaps what I found most difficult. You know you need partners, but discovering someone with a shared vision and complementary skills, that you can trust wholeheartedly can be frustrating. In all, it's taken around three years to get the team I knew we needed behind it.
Songbird Sessions shows have their own challenges. To make it work financially I align the event with brands but I'm insistent that those brands align with the great female talent we book. Curating the artists also hasn't been easy, mainly because there's so much great talent out there – an awesome problem to have! I'm listening to more music and discovering more artists every month. I've always expected there to be challenges, as long as you learn and grow from them then it's all worthwhile.
Please tell us about Three Fold Agency & Songbird Sessions.
Three Fold Agency is specifically set up to help artists develop their brand and visuals. The aim is to ensure an exciting, cohesive visual aesthetic that perfectly compliments their music. I direct a team of creatives to deliver a wide range of content – from styling & creative direction for photoshoots/music videos/social media content to album cover art, logos, websites, EPKs and show promotions. While there are a few "teams for hire" out there, what sets me apart as a Creative Director is the wide range of photographers/video directors, graphic designers, etc. I can draw on for specific projects. I'm a fastidious curator – I want the exact right person for every task. I'm probably most proud of my ability to work with artists on a personal level. To me, it's so important that I really understand who they are so I can help them realize their vision. The artist needs to be able to live and breathe the direction I am developing with them.
As I mentioned, the other part of our business is Songbird Sessions – a monthly celebration of LA's extraordinary female musical talent. Our goal is to showcase emerging and established artists in interesting, non-traditional spaces. Each show is carefully curated by genre to create a unique, experiential, interactive music event. We also launched a podcast, which is a behind the scenes chat with all our artists, hosted by comedienne and artist Scout Durwood. Later this year we're launching the Songbirds 'Workshops', a series of artist-focused seminars and events where we'll teach emerging artists ways to promote themselves if they don't have the budget for a full team yet. It's another way we're supporting artists to find a new audience in the social media age!
The music industry can sometimes be a tough place for women, so I'm particularly passionate about encouraging balance and equality in areas where there has been (historically) less opportunity. There are so many incredible women studio and live mix engineers, songwriters, producers, managers and artists – there's no time like the present to build each other up and be a support network.
Any shoutouts? Who else deserves credit in this story – who has played a meaningful role?
I wouldn't have created the business I have without the community around me. Being able to lean on people, ask for help, talk things through, find financial assistance or just some good, honest advice all comes from that.
An important person to me is a previous business partner Sally Cotching (@salcotching). She was and still is an incredible mentor, supporter and cheerleader. She brings a completely different skill set to mine and I love her work ethic and 'go getter' attitude.
I'm also fortunate that my partner Andrew Furze is in music. We never consciously planned it, but his artist development company TAG Music (@wearetagmusic) has almost perfect synergy with my business. We're able to feed each other clients and they were instrumental in getting Three Fold Agency off the ground through referrals. I guess it involved some luck but I couldn't ask for a better 'sister' company.
My Songbird Sessions business partner Danielle Matthews keeps our train on the tracks. She's the level-headed one, especially on show days! She jumped on board without fear or hesitation and is always willing to do what it takes to develop the brand. Those are the kind of business partners you want!
I hope the biggest cheerleaders are my clients. Without them, I have no business. I have been extremely lucky that all my clients to date have been amazing people. Specifically, my client – the incredible Emma Charles, she tracked me down on the web through seeing some work I did with another artist, Vera Blue. I'm lucky enough that I get to create with her constantly and she trusts in me entirely to deliver her projects that are on brand and develop with her as an artist.
And a shout out to the incredibly talented Nina Baumer for nominating me for this interview! Thank you.
Contact Info:
Image Credit:
Photographers: Chase Leonard (Emma Charles images), Neil Kryszak (Vera Blue images), Zach Bell (Aloe Blacc image)
Suggest a story: VoyageLA is built on recommendations from the community; it's how we uncover hidden gems, so if you or someone you know deserves recognition please let us know here.