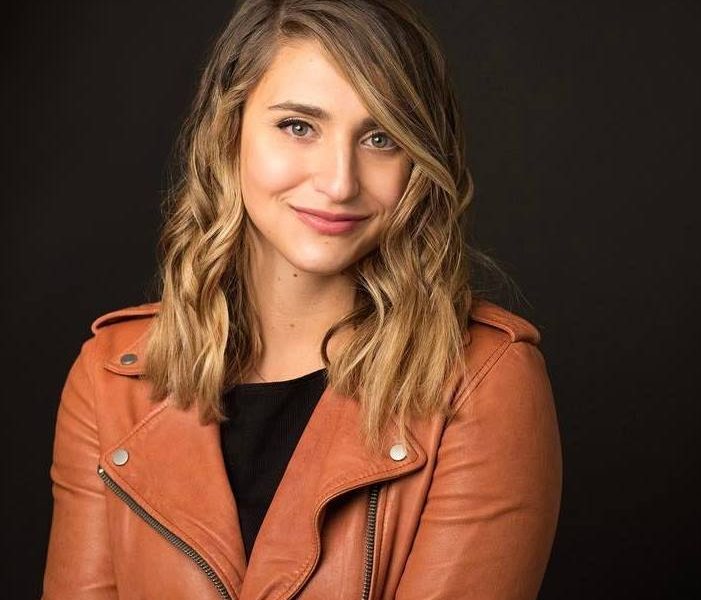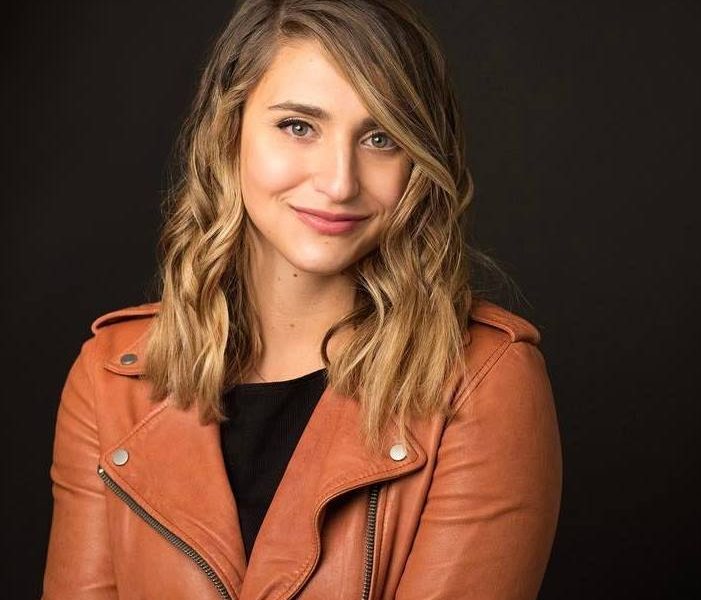 Today we'd like to introduce you to Mariella Rudi.
Mariella, can you briefly walk us through your story – how you started and how you got to where you are today.
I started out in newspapers. The foundation of everything I do always comes back to that. I've been on a newspaper staff consistently from ages 16 to 22 and I've learned more on those deadline late-nights, with pizza and coffee coursing through my veins, than any book or class could have taught me. More than anything, I think, the inherent theme that runs through these different newsrooms has been a sense of humility and civic duty, in everything from the interview to the writing to the editing. What chance did I stand against the kismet of breaking news, quotes, insights, conversation, and experience on the page? That's what I like to bring into my new venture, Beyond The Interview. It's a blend of social media, new media and old media. My business partner, Nicole Behnam and I, came up in the industry during a tumult of uncertainty, layoffs, Facebook and revolution. Our goal with Beyond The Interview is to provide a platform to source and curate the best interviews, essays and cultural news in an era of disinformation and hubris online.
We like to say that we don't have all the answers, but surely someone else does. We're down to go on that hunt for you, find out the truth, go beyond what your expectations and package it into a neat, digestible, focused layout, from mobile to your desktop. That last word, desktop, is part of our future, as well. Publishers can't solely rely on advertisers anymore and they haven't for a while. In addition to being journalists, we also have to be business – and creative-minded. So, we've spawned Beyond The Desktop — a partnership with artists, creators and builders to produce and sell office trappings and writing paraphernalia based off our own inherent need for a workspace that both distracts us and brings us to focus — it's necessities for writers by writers. Like Beyond The Interview's mission statement, the store will be a highly curated collection of utilitarian object to entertain, decorate, comfort, procrastinate, get-down-to-business, wind-down, chill out, educate, style and otherwise provide a megaphone for your tastes and proclivities to the world Beyond the Internet. We can't wait to show you what we come up with, both in writing and beyond.
Has it been a smooth road?
Definitely not. We've had to learn everything ourselves in this industry. Journalism school, at least from 2011-2015, doesn't teach you how to create your own website, market it and actually obtain and maintain readers. We had to re-learn media, essentially. And we're still learning. From email newsletters to Instagram ads to courting advertisers, Beyond The Interview is studying the ever-changing media landscape to keep up with trends but remain true to the fundamentals of news and features.
We'd love to hear more about your business.
We're not experts. We're not scholars. We're not sociologists. We're not "The Media." We're definitely not influencers. We're not even 30 yet. But one thing we are is insatiably curious about the world around us.
We're hungry for knowledge, context, tolerance and yes, even a little success along the way. And that's why, we created Beyond The Interview. It's the only website out right now, dedicated to breaking down the barriers that prevent us from digging deeper.
We go beyond predictable conversation, into a deeply personal, uncomfortable place, because that's the only place we'll gain insight into the questions and answers that matter.
Our mission at BTI is to explore lives beyond the pictures, beyond the gossip and beyond the mainstream media's incomplete portrayals.
We ask questions that touch upon weakness, strength, differences, crossroads, turmoil, family relationships, jealousy, controversy and every other human experience that can transform or lead us to triumph and peace of mind. We talk to the up-and-comers, the faces you see all the time yet know nothing about, and the celebrities you wish you knew more about.
So much flies under the radar on this noisy Internet landscape. Luckily for you, we're fanatical pop culture consumers. We delve into the books, movies, documentaries, TV shows, Interviews and podcasts that will give you perspective if you're ready to listen.
Is our city a good place to do what you do?
Our city is everything. It's our contacts, our resources, our livelihood. We only meet the kinds of people we want to meet and go to events we want to go to because our city affords us that luxury. We both grew up in Los Angeles — I, in West Hollywood and Nicole, in Brentwood — so, we know what works and what doesn't base off the different neighborhoods and therefore personalities of the city. But, I don't think I would recommend starting out in a big city to pursue media. There are so many more opportunities throughout the country and abroad to support flailing newspapers, wire services and other media. Local newspapers are a great way to gain experience, but unfortunately, in LA, that's not always available (I should know — I was laid off at my local newspaper in West L.A. because they couldn't hire full-time employees anymore). So, if you want to gain the fundamentals of the business, maybe wet your feet somewhere else, and then move to a big city to see what you can offer.
Contact Info:
Website: beyondtheinterview.com
Phone: 323-791-8294
Email: mariella@beyondtheinterview.com
Instagram: @beyondtheinterview
Facebook: @beyondtheinterview
Twitter: @byndtheintrview
Yelp: @beyondtheinterview
Other: @beyondtheinterview
Getting in touch: VoyageLA is built on recommendations from the community; it's how we uncover hidden gems, so if you know someone who deserves recognition please let us know here.