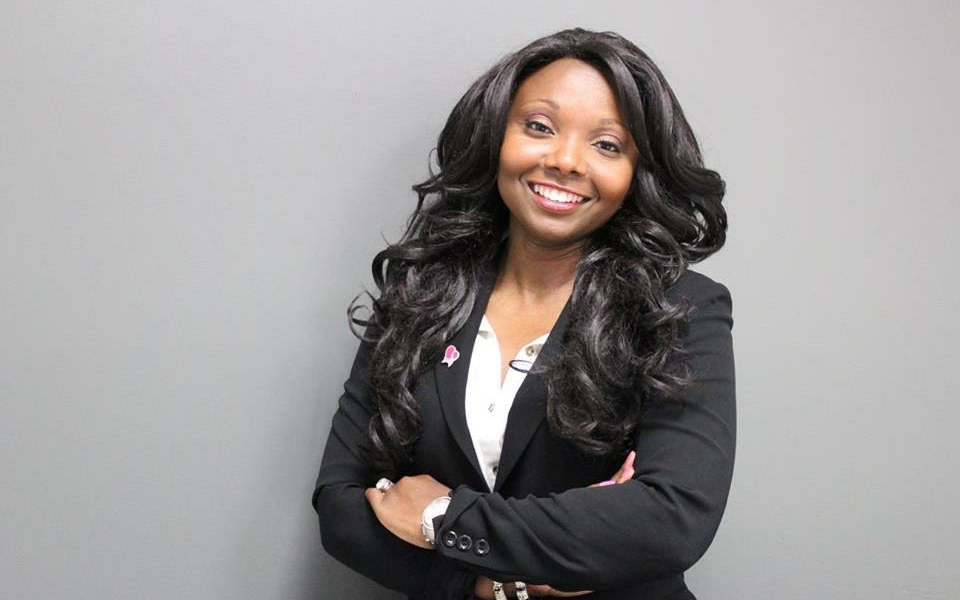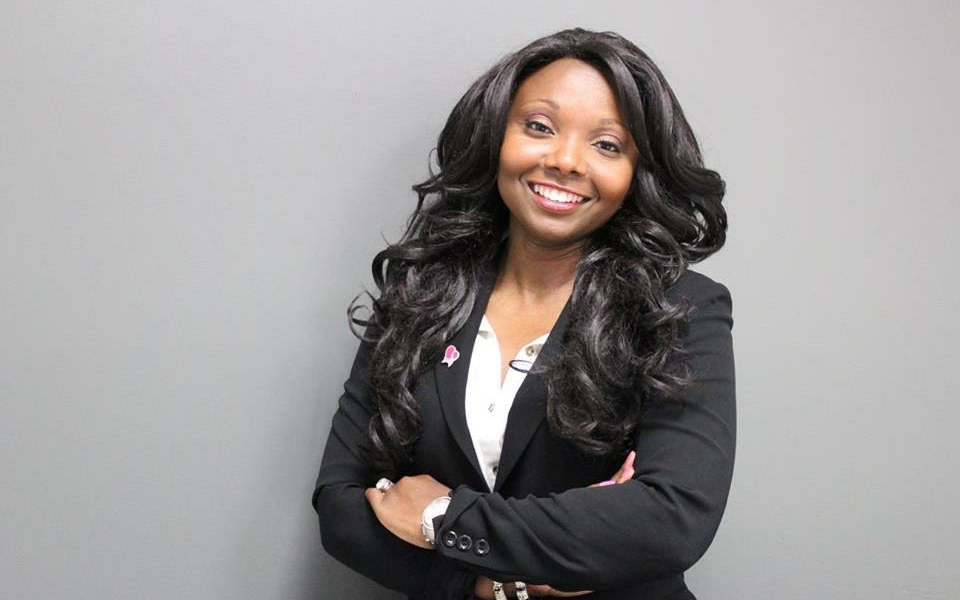 Today we'd like to introduce you to Marie Zoutomou-Quintanilla.
Marie Zoutomou-Quintanilla is the epitome of perseverance and determination. As a teenager, she moved to the United States from West Africa, unable to speak, read or write in English. She dabbled in entrepreneurship by selling cookies she baked herself. Eventually, she enrolled in undergraduate college courses at University of Phoenix, ready to pursue a dream of owning her own business. She didn't know exactly what kind of business at first, but she knew she needed a good education to make it happen.
Then her life took a bit of a turn. Zoutomou-Quintanilla was near the end of her undergraduate business program when she received unexpected news. At the age of 31, she was diagnosed with stage 3 breast cancer that had spread to her lymph nodes. Her physician advised immediate and aggressive treatment.
"They did not want to wait until I got into stage 4, because then it would be very hard to save my life," she said.
Turning adversity into action
Zoutomou-Quintanilla had a difficult time accepting the diagnosis. She was so young. She had plans. How could this happen? She called her dad, who had always supported her dream of pursuing an education. He reminded her of her goals and what she was capable of, and he encouraged her to press forward.
And so, Zoutomou-Quintanilla went on to work, attend school and fight cancer at the same time. In fact, eight years later, she holds an MBA, is a published author, a motivational speaker, a volunteer and, most important to her, a mother. She credits her faith in God and also a conscious effort to focus on the positive with where she is today.
"My attitude and what I was thinking about was keeping me alive and positive," Zoutomou-Quintanilla said.
Fighting for survival using positivity as a weapon
Choosing what keeps you positive during times of extreme stress is a very personal thing, she said. For some, it's spirituality, for others it's exercise or motivational music. Whatever it is, and whatever your trial is, you need to make it a part of your fight. You must actively choose to give it you're all.
"If you make a decision that you're gonna fight, and you believe you're gonna fight, the chances are you will—and you will win," she said.
For Zoutomou-Quintanilla, education was always a priority, and she wanted to keep it that way. She looks back now on the times she was working, having chemo treatments and going to school, even moving on from an undergraduate program to the University's MBA program in the middle of it all. It was hard, yes. But she also said it was the best decision she ever made.
"I learned that I can accomplish anything I put my mind to," she said. "I learned that I'm capable of doing more if I just believe in myself."
"If you make a decision that you're gonna fight, and you believe you're gonna fight, the chances are you will — and you will win."
Discovering a calling for caring.
After beating cancer, it became clear to Zoutomou-Quintanilla that her calling was truly what she envisioned as a child. She would change the lives of others by sharing her story of cancer survival and recovery as a mentor for others who are going through treatment. Zoutomou-Quintanilla tells those she mentors that she found great strength during her cancer treatment — and during other times when she was struggling in life —by seeking out ways to help others.
"Instead of sitting back and focusing on your problems, find a way to give back," Zoutomou-Quintanilla said. "I think giving back really helped me to not only get inspired but also have hope and be able to be a blessing to somebody else."
Ultimately, Zoutomou-Quintanilla feels her life was changed for the better because of cancer. She hopes that by telling her story, she'll help others see that challenges can lead to opportunities.
"Before cancer, I was very much self-absorbed. I hate to say this. I was focused on graduating, starting a business and making money," she said. "It changed my focus to finding ways to give back."
Creating a purpose-filled future.
Zoutomou-Quintanilla continues to use the leadership skills she learned in her UOPX programs, as well as her ability to work well with others, communicate effectively and remain organized with her many obligations. In addition to being a mom to a toddler, she speaks to large audiences, continues to volunteer with cancer patients, writes inspirational and motivational books and remains an inspiration for anyone encountering challenges in life they think they can't overcome. She hopes her story helps people reach their goals but then go beyond that to help others.
"Taking your experience and what you've accomplished and sharing it with others is more powerful, so they're able to go out there and share with someone else."
Marie is now hosting her own show "You Are Being Tested, Do Not Worry" with 99.5 KKLA, a well-known Los Angeles radio station. My show is every Saturday at 4:30 PM and my program will broadcast on KKLA.com, KKLA App, iHeart Radio, Tuneineradio.com, Christianradio.com, and Alexa Smart Speaker. This means that not only will I hit the LA market, but also influential markets across the nation, such as New York City, Nashville, and other major U.S. venues.
Would you like your business to be advertised on my show? Your business would provide $250 to $500 as advertising payment weekly, and in turn, Marie will promote your company as the show's official sponsor. Marie only seeks two companies advertising on my show weekly. If you would like to be a sponsoring advertiser for my show on multiple occasions, you may reach out to Rafael for pricing. We been told there are approximately 60,000 who tune in each weekend to KKLA 99.5 FM. The average quarter-hour for that Saturday afternoon block ranges from about 1200-1800 listeners-and those are just the people using a radio. These numbers do not include listeners who prefer other devices. There is a constant influx of new listeners and it seems like a great place to advertise your business. Alternatively, your company can provide information on the products you sell and special offers that the listeners can benefit from for a limited time.
Now is a time when people are looking for a motivational message of inspiration. Marie is confident she can bring many listers to this platform. If your company is interested in being my official show advertising sponsor, please reach out to me thetest@mariezq.com. Go to Mariezq.com, make it a great day.
Overall, has it been relatively smooth? If not, what were some of the struggles along the way?
No, not a smooth road for me: At the age of 31, I was diagnosed with stage 3 breast cancer that had spread to my lymph nodes. I was working full time, fighting for my life and going to schooling to at night. I lost my job and my home at the same time well doing my treatments. I kept my faith that helped me get through my testing time.
We'd love to hear more about your work and what you are currently focused on. What else should we know?
I am a motivational speaker and author who has survived difficult challenges. After I survived cancer, I began to think deeply about my purpose in the world and my calling. My goal in life is to help others now. I began with volunteer speaking engagements for the American Cancer Society and released my motivational book, "You Are Being Tested, Do Not Worry." The book encompasses the truth behind the struggles everyone goes through in life and how faith will help anyone get past life's challenges. It was written with the intention to inspire others who are enduring a loss, tragedy, illness, or life-changing event to keep going and not lose sight of what matters. As I face my own struggles in life, I always aspire to keep a positive attitude, faith, and the ability to inspire others to strive for a better future.
If you had to go back in time and start over, would you have done anything differently?
NO… My experience made me who I am today. I 'm more loving and compassionate, I thank God for all my blessing today.
Pricing:
Contact Info:
Suggest a story: VoyageLA is built on recommendations from the community; it's how we uncover hidden gems, so if you or someone you know deserves recognition please let us know here.