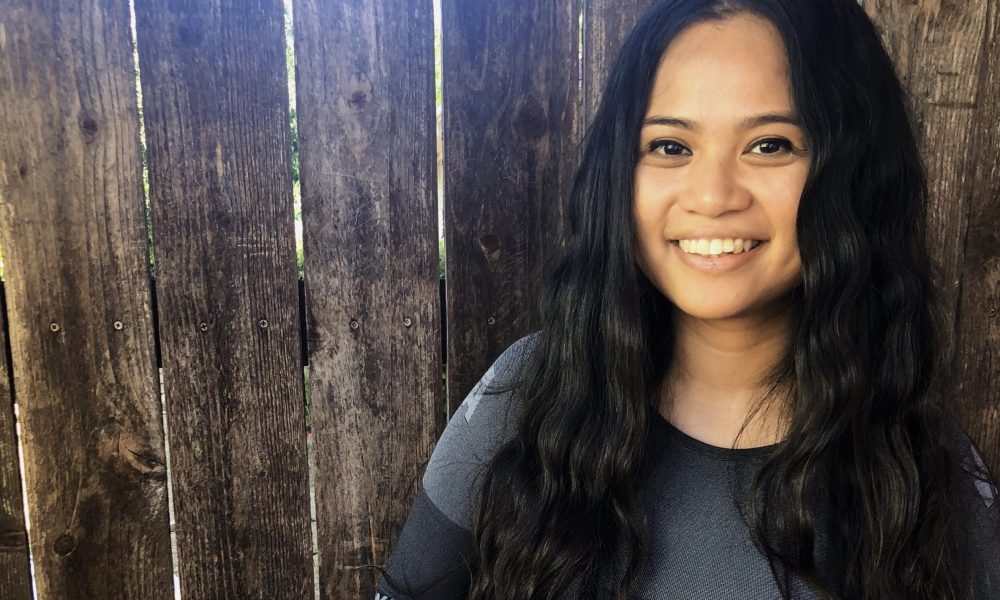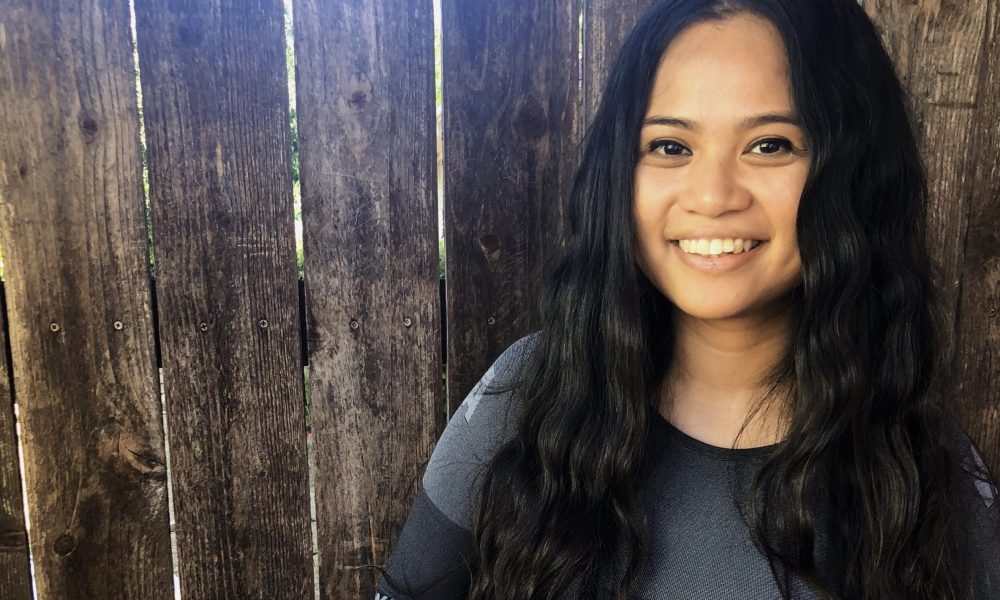 Today we'd like to introduce you to Maricel Meneses.
Thanks for sharing your story with us Maricel. So, let's start at the beginning and we can move on from there.
I am a wardrobe stylist. I have always been into fashion but never thought of it as a real career. It was just an interest of mine that I pursued for fun but did not think I would work in. I went to school for social work and growing up Filipino-American, my parents basically tried to embed in my mind that becoming a nurse was the only career I could go into. There was no way that was going to happen, so I pursued fashion while remaining in school for social work, just to make them happy. I was a really good student, always made the Dean's List and enjoyed learning anyway. Although this is embarrassing, I was a huge fan of shows like The Hills and The City, which gave slight glimpses into the fashion world. However, I was really young when those shows were out and made me believe you had to be White to be in fashion.
I got into the streetwear industry by interning for women's brand HLZBLZ. I was a sales intern for about eight months and learned how to reach out to stores that could possibly become our wholesale accounts. A couple of months later, I decided to start interning for Dimepiece LA, as their sales intern. I interned for about a month before being offered to be their Lead Wholesale Representative. I was 22 at the time and in between classes, I would rush to the campus library to close deals and open accounts. I did this for about two years and left Dimepiece behind early in my senior year of college to go to Top Dawg Entertainment, which is also known as TDE.
I worked for TDE during Kendrick Lamar's DAMN cycle, SZA's CTRL, Jay Rock's Redemption and during the Championship Tour. It was definitely fun and a once in a lifetime opportunity as the merch and music were at an all-time high during this time. Working within TDE was cool because before this, I was solely familiar with how to run fashion brands. Even though I worked for the merchandise department, I was able to see how valuable the term was behind an artist. It takes an entire village to roll out an album and set the hype up going into the album release, music videos and tour. Kendrick's fashion really elevated at this time as well, which is what sparked my interest in styling. I saw how important and valuable Kendrick's stylist was during this time. His music had elevated, so his style had to too in order to be a "superstar". I then became interested in the styling world and did a ton of research.
Fresh out of college and with a social work degree, I was not sure how I would get into styling. I already had years of interning and working in the fashion industry, just not in the styling department. I was still with TDE, but I felt like I was missing something. I wasn't really growing and in my heart I just felt that styling was my calling. I then emailed celebrity stylist, Debbie Gonzales and I am forever grateful for her! I sent her an email saying like "Hi! I am fresh out of college, admire your work and would love to be on your team," or something like that. To my surprise, she asked to meet the next day and we just vibed! I started off as interning for her, shadowing her as she would pull and do fittings, before becoming her assistant. It has been two years now and we still work together. I love her so much! Through my experience with her, I have been able to assist other celebrity stylists and worked on looks for other artists such as Quavo and Big Sean.
I made it a goal of mine to get into the e-commerce world somehow in hopes of expanding my styling experience and this year I actually started freelancing for Nike and Nordstrom's e-commerce!
Fast forward to now, I still do e-commerce for Nike and Nordstrom, assist Debbie and even have my own clients now. Styling is rewarding because as a stylist, you make people feel good about themselves. I also recently just worked with GQ China! I worked hand in hand with their senior fashion editor while he was in Los Angeles. It was literally my fashion dream. I felt like I was in The Devil Wears Prada, but without the bitchiness of a boss. All three editorials come out in October and I cannot wait! I also had my first magazine cover come out, where I styled Disney actress Sky Katz. The magazine, Bright Lite, sent me my own copy but I had to see it in store on the shelves. It was so surreal!
Has it been a smooth road?
Not at all! Oh man, I don't even know where to begin. The fashion industry and creative work environments in general are far from smooth roads. Do not let that scare you though! It is very rewarding.
When I first started with Debbie, I was fresh out of college. The pressure was at an all time high to get that 9-5 with good benefits and all that jazz. I feel like during all those years of school, from kindergarten to my college graduation, we are brainwashed to thinking after college, you are supposed to get a full time and high paying job and that is what life is all about. It took me maybe a year even after styling to get used to the entrepreneur and freelance way of life. Before I started with e-commerce work, I wasn't booked everyday. For celebrity stylists, the goal is to have a superstar client that needs to be styled everyday and is super busy or have a bunch of clients that keep you busy everyday. With that being said, obviously I would only be paid for the days I was assisting or working and refused to get another job with a more set schedule because it is a very "on-call" type of scheduling styling people. You have to be available last minute and I did not want to risk not being available. Now, I am booked everyday and balance my different gigs. I do not do the same thing everyday, which I love and now have different sources of income. It took a really long time to get here though!
Working in the fashion and entertainment industry, "clout" is real and I cannot stand it at all. Clout has its pros and cons. These industries are all about who you know, and while I have been given the opportunity to work closely and meet people with "clout", I have never seen it that way or approached my work that way. I would never kiss ass for an opportunity. This has bitten me in the ass countless times and sometimes, I honestly think I would be further in my career if I was someone who did. I will always remain true to who I am and I believe if an opportunity is yours, it will find its way to you. My relationship with Debbie is a huge example of that. While we share a bond when it comes to styling, our friendship has become more than an assistant-boss one because we both care about social justice, making a positive impact in the world for those in need and just being real ones! Social media just sometimes make you feel pressured to be doing more and looking a certain way.
We'd love to hear more about your work and what you are currently focused on. What else should we know?
As a freelance stylist, I do different types of styling. With Nike and Nordstrom, I do on-figure work for their websites, I have done editorial work with GQ China, personal shopping and I work on music videos, red carpet appearances, press interviews looks for celebrity clients. I have mainly worked in hip-hop and streetwear style. I have always been into 90's style fashion, but am sort of tired of it now as it has become so mainstream. I grew up in the 90's, so seeing the trends come back is cool but also not. I would describe my styling style as effortless, cool and for 15-30 year old's. I think before, I would say it was street but I feel like I have outgrown that.
I am most proud of my growth within the last two years. I didn't give up when I wasn't making a dime styling. I put in as much effort for unpaid gigs as I do now for paid ones. I went from being told I couldn't be offered e-commerce styling jobs because I had no experience, to being hired by Nike and Nordstrom, two huge companies. I have grown from doing just streetwear looks to full runway looks from fashion week. What sets me apart from others is my desire to continue to grow, always looking to be challenged and constantly over-delivering. That is one thing I always hear from my employers and clients that I over-deliver. If we have a fitting for 1 look, I will become with at least three racks of options. I would rather be over-prepared than under. It just makes me feel more confident in my work!
Let's touch on your thoughts about our city – what do you like the most and least?
I love how in Los Angeles you can do anything you want! It is cliché, but it is so true. I have a friend who moved from Seattle and owns a really dope streetwear line (I actually met him because I emailed him asking if I could pull a few pieces for a project I was working on). While talking about the differences between Seattle and L.A, he mentioned how much he loves being in L.A because you can charge for anything. He saw my confused face and told me some kid had emailed him asking for advice on how to start a brand and now charges him a consulting fee. I love and respect that!
Los Angeles gives you access to so much. Whenever I tell people I used to work for TDE, they automatically ask me 487845754 questions with wide eyes. I forget that not everyone has access to opportunities like that one. Kendrick Lamar is probably the biggest rapper of our time and if I did not live in L.A that opportunity wouldn't have even been in option for me. Same goes for styling. So many celebrities and big brands are out here, I could not live anywhere else besides L.A and NY for styling.
What I like least about our city is how people over-value networking. Yes, networking is super important and can bring you opportunities that talent can't. However, hard work is what will keep those opportunities coming. I can honestly say I have worked hard my whole life. I always prioritized school and started working once I was old enough to get a workers permit. I didn't have to work so young though, but I wanted to. I wanted to keep growing and "be ready" for life as an adult. I was never a half-asser when it came to anything, even things I didn't care about. I value genuine connections and working with people I have an organic relationship with. Being overly thirsty and relying on someone else to open doors for you isn't the way to approach your career if you want longevity. Build genuine relationships and hustle! Your work should speak for itself and you should just be a kind person overall, with no selfish motives.
Contact Info:

Image Credit:
Photo of me: Marian Panteleon, Bright Lite cover: Sami Drasin, Kids of Immigrants lookbook (playground): Sha/_718s, Bright Lite Teen Holiday looks (bleachers shoot): Liza Boone, MIKNNA: Sean Nana
Suggest a story: VoyageLA is built on recommendations from the community; it's how we uncover hidden gems, so if you or someone you know deserves recognition please let us know here.