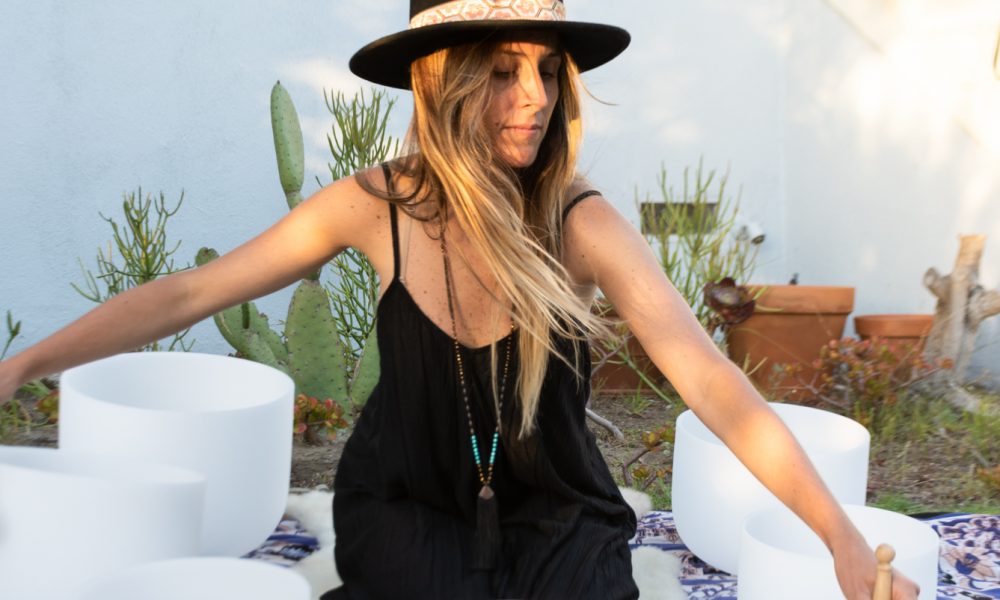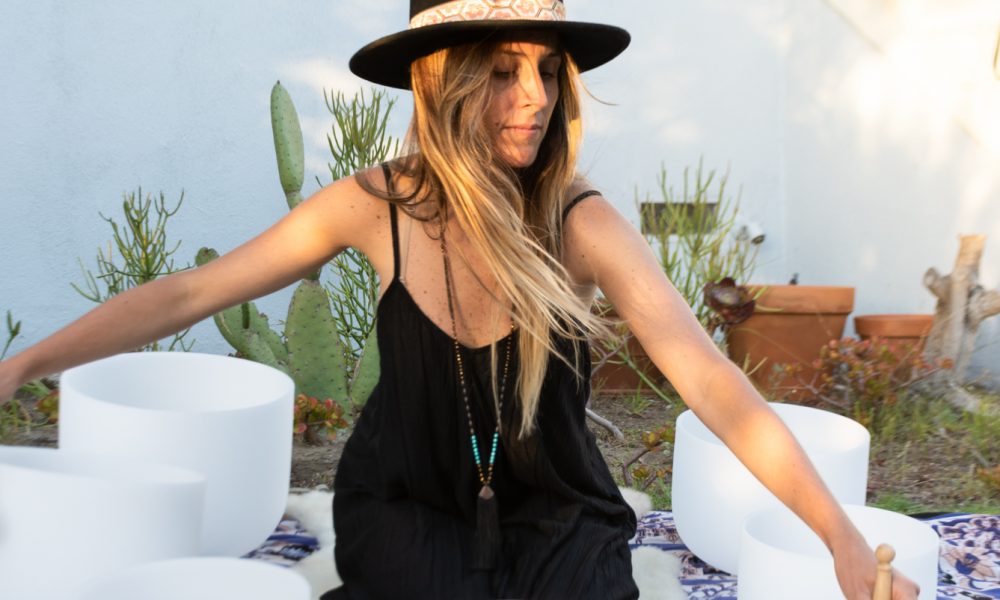 Today we'd like to introduce you to Maria Luna.
Maria Luna, please share your story with us. How did you get to where you are today?
I've gone through different stages in my life. I tried meditation for the first time when I was 13 and had my first out of body experience around that same time. A few years later, I became very religious and was extremely connected to God and Virgin Mary. My parents had recently gone through a divorce, and I had absorbed a lot of their fights and problems.
As the oldest child, I developed a very strong personality that allowed me to keep moving forward in life without letting any bullets penetrate my heart. I was loved but also bullied and never let anything affect me, even though I suffered emotionally quite a lot. Little did I know that all that suffering would come up later in my life because I hadn't faced it nor healed it.
Religion had given me a home, a community that made me feel safe and valued. However, when I started college all of that was lost – I started having new experiences, discovering new things, meeting new people, etc. It was a great stage, but it was rather frivolous.
After college, I moved to New Zealand and had the time of my life. I saw and learned so much that when I moved back home to my family and friends, I felt very strange, different, uncomfortable – like I didn't belong. I struggled to be there and wanted to leave ASAP. That's when I met my now husband, and we moved together to Los Angeles for his new job.
I had a very hard time adjusting to LA – it took me years to get the job that I wanted, and when I finally did, I found myself under a lot of tension and stress. That year was crazy. I cried a lot, had issues with a bunch of people (including close friends and my husband), had a lot of anxiety (A LOT!), a lot of stress, insomnia, and much more. Around that same time, I was diagnosed with thyroid disease, which explained a lot of my anxiety and stress, and I realized that without having a clue, I, myself, had created a physical disease in my body based on my own emotions that I had been unconsciously ignoring for years.
It was clear I needed a change and a close friend introduced me to Transcendental Meditation. I had been searching for alternative ways to manage my stress and anxiety, and this sounded 'easy' so I immediately enrolled in the course; and that's when it all began. I started meditating every day, twice a day, and was able to control my stress and find calm. A few months later I quit my job and traveled to one of my dreamed places, the Himalayas. I did my first Vipassana (10-day silent meditation) in Dharamsala, India and it absolutely changed my life. Those who have known me before and after my first Vipassana would definitely say there is a before and after in my life.
After that, I have been constantly growing my spiritual practice, but it wasn't until last year that I fell in love with the world of Healing and discovered my biggest passion: Sound Healing. I went back to India and learned more about healing, energies, Chakras, Kundalini, Ayurveda and spirituality overall.
Through my own journey, I'd realized that we all have the power to heal ourselves in every aspect. Mind and body are interconnected, and through the practice of gratitude, increased awareness, self-love, peace, and harmony, we can experience that interconnection and liberate ourselves from anything that's blocking our paths to happiness. That's when I decided to start Mindful Luna as a way to share my experience, my learnings and my gift as a Healer.
My Healing practice has accelerated my spiritual growth in 1000%. I feel more aligned and humbled than ever before, and I have witnessed so many positive changes in other people's lives that I can't help but to feel extreme gratitude for its power and for it showing up in my life.
We're always bombarded by how great it is to pursue your passion, etc. – but we've spoken with enough people to know that it's not always easy. Overall, would you say things have been easy for you?
It has definitely not been an easy road. But it's part of the process, and I'm grateful for all of the challenges and obstacles since that's what's brought me to where I am today. I'm also sure there will be many more obstacles along the way but when you're aligned with your purpose you understand that things don't happen TO you, they happen FOR you, and that's a blessing.
I think the hardest has been learning to face and repair wounds from the past. I feel strong and ready to face any issues right now, but the road to get here was not a smooth one. It really hurt my heart realizing I had 'escaped' from many problems and acknowledging the implications that had had in my life as an adult. I had to learn to let things hurt me so that I could heal them and wash them away. I needed to heal my own self so I could help heal others.
Another struggle was learning to accept that I'm not the same I used to be and what this means for my everyday life – basically, having to let go of things and people so I could welcome in all the new blessings and experiences. It's beautiful, but it's painful too. You feel alone sometimes. It's that feeling of not belonging again, but this time it's even harder because you want to go with what your heart tells you and you know that might hurt other people who don't understand. You want to do things and choose people that nurture your soul, and that means change.
I'm constantly changing, evolving, and I'm grateful for that. Change always comes with struggles – we need them so they can make us stronger and prepare us for the next stage we're about to face.
So, as you know, we're impressed with Mindful Luna – tell our readers more, for example, what you're most proud of as a company and what sets you apart from others.
I don't look at it as a company per se – Mindful Luna is more like a platform or a message. It's about spreading mindfulness and encouraging healing from within. I believe the first step towards healing is consciousness – if we're not conscious of our pain or problems then what exactly are we supposed to heal?
Many traditional therapies don't look at the real origin of problems. Doctors can fill you up with prescriptions, etc. but pills only help to forget and ignore. We must look into our own selves to understand what's causing the issue. Mindful Luna helps people travel to a place of deep connection with the mind and soul.
Through different techniques such as Sound Healing, Chakra Alignment, and Meditation I'm able to give people the tools they need to reflect and connect with their inner selves so that they can ultimately overcome anxiety and tension, identify the root of their problems, learn how to face them and heal them, discover their purpose, make better decisions, and find harmony and balance.
Building deep connections with my patients is key to me. Everyone has a unique story and needs something different, so it's very important to understand what your clients are looking for in you. Mindful Luna is built from authenticity, using a combination of skills and techniques I have learned throughout the years from diverse healers, shamans, and masters, which has led me to create my own style.
I'm proud to have developed an intuitive practice, which means I really feel and channel what I'm saying or what I'm playing (with my instruments). All of my sessions are unique and different – they vary depending on what I'm feeling, the intention, the people that's in the room, etc. – and people have noticed and appreciated that.
So, what's next? Any big plans?
I have a lot of exciting things coming up this year! There will be a lot more soundbaths (sound healing group sessions) as well as several workshops and exciting partnerships.
I'm also feeling another trip to India and a few international retreats in collaboration with other healers and teachers. I'm looking forward to more learnings, to keep spreading my message and to helping more people overcome their issues.
One of my intentions for 2019 is to let things flow, so I'm really going with that and trying to move away from structuring, controlling and planning everything ahead of time. I'm sure it'll be a year of manifestation and implementation, and I trust everything will happen the way it has to!
Pricing:
Individual Sound Healing Therapy: $150 for a single session or $400 for a 3-session package
Private Group Soundbaths: $450 for small groups or $600 for large groups
Chakra Meditation with Singing Bowls: $100 for individual session or $300 for small groups
Public Soundbaths: Usually $20 – $25
Workshops: Usually $30 – $40
Contact Info:
Image Credit:
Magdalena Widoycovich
Getting in touch: VoyageLA is built on recommendations from the community; it's how we uncover hidden gems, so if you know someone who deserves recognition please let us know here.