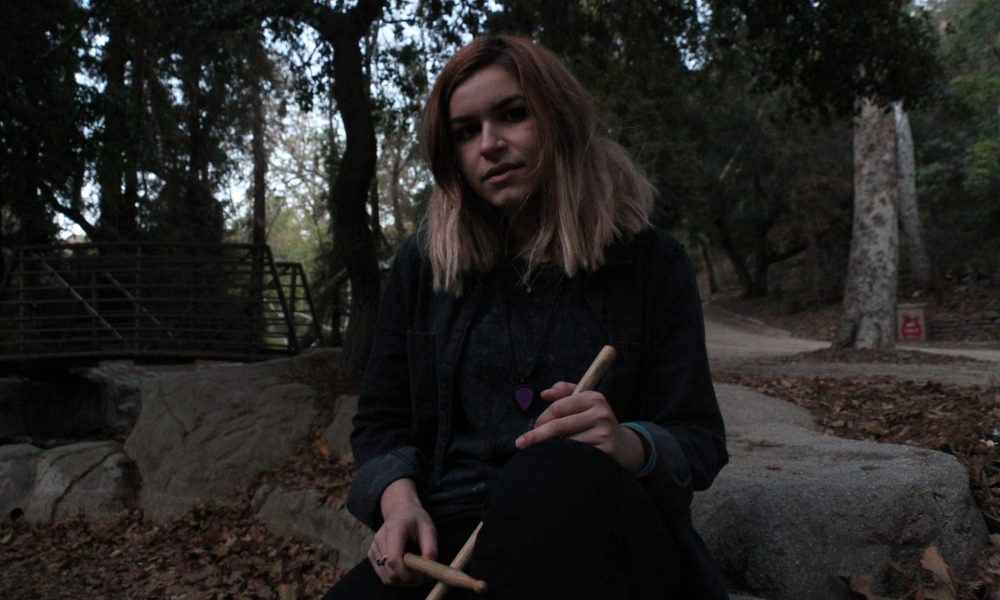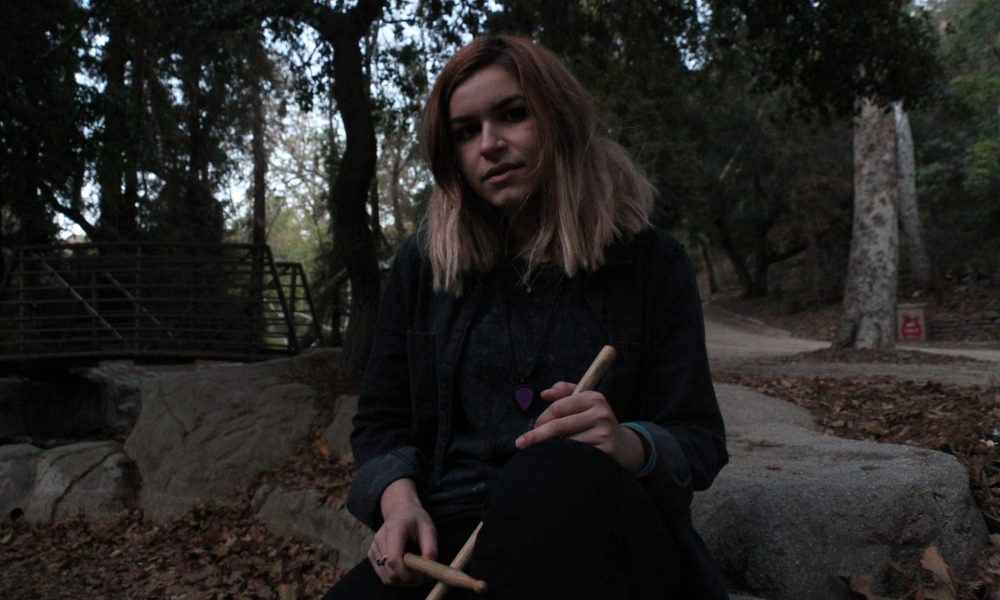 Today we'd like to introduce you to Maria Castro.
Maria, let's start with your story. We'd love to hear how you got started and how the journey has been so far.
Well, I was born in Panama City, Panama; right in the middle of all the colorful influences that all the cultures there have to give. As I look back at my life, I realize that music has probably been one of my only constants beside obviously, my parents. Some of my earliest memories are music-related. I remember owning a pink Shakira CD and I would ask my parents to play it for me in the huge CD player we owned. It would be night-time and I would sing along to her. When I went to school, we had a chance to do music classes, which made me get even more involved with music. I guess my parents saw how much I enjoyed it so they enrolled me in the National Conservatory of Music! I was still very young, maybe second or third grade… I remember learning the basics for music conducting, solfeggio, theory, guitar, and choir classes. It was a lot for me, so eventually I dropped out. I think I was in fourth grade when I did; nevertheless, I was still an artistic child. I was in sixth grade when I started taking voice lessons, to the point where I did little gigs here and there around Panama. I was basically part of a little kid's group, and we went around radio stations or county fairs singing. I also had to stop that though, since the other members of the group were like an 8-hour bus ride from where I lived.
Middle school came along and my taste in music expanded widely. I got into a lot of the 90's grunge and the classic rock scene. Not only did my taste in music change, but I also started to enjoy reading and fell in love with poetry. I still believe that my poetry has influenced how I hear music and what I do with it. I think I fell a little out of touch with life around the beginning of high school. I was no longer the vivid, talent-show loving kid I used to be. Perhaps I was just a little overwhelmed with so many things that were happening around me. The hardships of being such a vulnerable teen really caught up to me; yet music was always there, making me feel oh so many things.
The day I remember the most vividly, which truly leads me to where I am today is a hot summer day in the small town of Carballiño, Spain. I was there visiting my grandparents and I was about to start my senior year of high school. I felt like my period of time to choose what exactly I wanted to do for the rest of my life was closing in. I had a couple of options, and having being a straight-A student during high school, I knew I wouldn't have much of a problem going through the average path of choosing a university; yet music had been calling my name for so many years. I started researching music colleges and by the time I was back home in Panama, I had fallen back in love with music; I felt like a child again: with all the hopes and wishful thinking. I managed to buy myself a ukulele and started singing more and more often. I applied to a bunch of different music colleges and a couple accepted me. I knew I wanted to live in a city abroad and it wasn't until I came to visit LA that I randomly encountered Musicians Institute. This is where I am studying in the present. After touring the school, I knew I had to apply; and here I am. I think I am the only one from my graduating class in Panama actually pursuing a career in music. I love it; it keeps my blood running!
Has it been a smooth road?
Oh no. Anyone that says that music is a smooth road is probably lying. First of all, I had to move away from all my family. It was truly a tough hit for not only me, but my parents. I didn't want my family to feel a sense of betrayal, yet I found myself in the turning corner of my young adult life, and I knew I just had to follow my dream. Back in 2016, I was dealing with some personal hardships from my teenage life. I was really struggling with my mental health and a bunch of anxiety, so coming to the US completely alone was definitely challenging. Also, I knew my mom would approve of me studying music, she knew it would make me happy. Coming from a country like Panama, where you don't really see people getting a Major in Music definitely put some boundaries. I felt like I had to convince the rest of my family that I was responsible enough to come here and that music was what I wanted to do. Once my dad saw how dedicated I was to it, he accepted it; and I am eternally grateful for that.
Second of all, when I got to MI, I was enrolled in the Vocal Program getting my Associates Degree. Yet there was a part of me that had always been curious about the rhythm section instruments. Growing up, I was always intrigued by the snare drum section in my school band. I remember I might have mentioned the fact that I wanted bass or drum classes to my mom; but nothing really became a reality. So, I did what anyone with a dream would have done and enrolled in an Intro to Drums class. At 18, I was finally achieving a little part of my dream. The struggle for me was that I REALLY wanted to be good at this instrument, yet I was being thrown into this school that was full of people that had been playing and breathing drums since they were kids. I continued on with the vocal program; yet I stayed really late at night at MI, asking shyly to get a drum lab where I could practice the night away. Fortunately, I had the greatest teachers that truly allowed me to learn. My "Intro to Drums" teacher would give me something to practice every week, and with the enthusiasm of a five-year-old, I would practice it right away. Eventually, I became good enough to enroll in an actual drum program class, taught by the drum chair. After graduating my Vocal Associate's Degree as Summa Cum Laude; I applied to continue onto my Bachelor's degree in the Drum Program. I am currently enrolled in the program and it is going great! Getting to where I am today definitely took more than just only personal discovery, but musical discovery… and it just goes to show that it is never too late to pick up a passion and excel in it!
Please tell us more about your work. What do you do? What do you specialize in? What sets you apart from competition?
I am a musician. I specialize in being a drummer and vocalist. I am proud to represent the part of the female musician movement; for every day I see women standing up to such a male-dominated industry; especially instrumentalists. Within the music field, I enjoy transcribing and arranging; besides the obvious which is performing. I'm also a total music theory nerd. I have a good history singing both lead and background vocals and just performing, in general. What I think sets me apart is the fact that I consider myself both a strong vocalist and drummer, which means I could do both at the same time. This is an uncommon combination! I like to think of myself as very versatile, I am proficient in some instruments like ukulele or bass; but after all, I do have an Associates degree in Vocals and I'm pursuing my Bachelors Degree in Drums, so those are my main instruments. I am also proud of being an educated musician, who takes their career seriously. Being a trained musician means you're able to sight-read music and interpret songs correctly, and that is so important! I've been studying drums in order to have an extended vocabulary of grooves that will allow me to play to different genres including rock, Latin, jazz, funk, and so on. The same goes for vocals, I try to practice different vocal styles for different genres. I'll always try to serve a song by having multiple ways of approaching it and making sure that the artist is happy with my interpretation.
How do you think the industry will change over the next decade?
The world and people are in constant motion; therefore, obviously, the industry will change. Right now, the music industry is so tied to "a look". You need to have a look and presence on social media in order to be successful. I wish that pure talent was what determined success. I know there are certain constants within the industry that probably stay the same as the years go by; yet everyone is always waiting for the next big thing. The ever-changing music industry can also put a lot of pressure into artists. Most of the time, the world changes faster than people do, and people's strive for success can force some of their changes to the point where it feels unnatural. I can't really see where the future trends are going, since honestly what's trending right now usually surprises me. But as the years pass by, we grow more and more able to communicate with smaller parts of the world and we get to be a part of their world… so most probably, what I foreshadow is maybe people will be enjoying more music that is a mix of different genres from different subcultures, all from different parts of the world.
Contact Info:
Email: mariagcastrom@hotmail.com
Suggest a story: VoyageLA is built on recommendations from the community; it's how we uncover hidden gems, so if you or someone you know deserves recognition please let us know here.