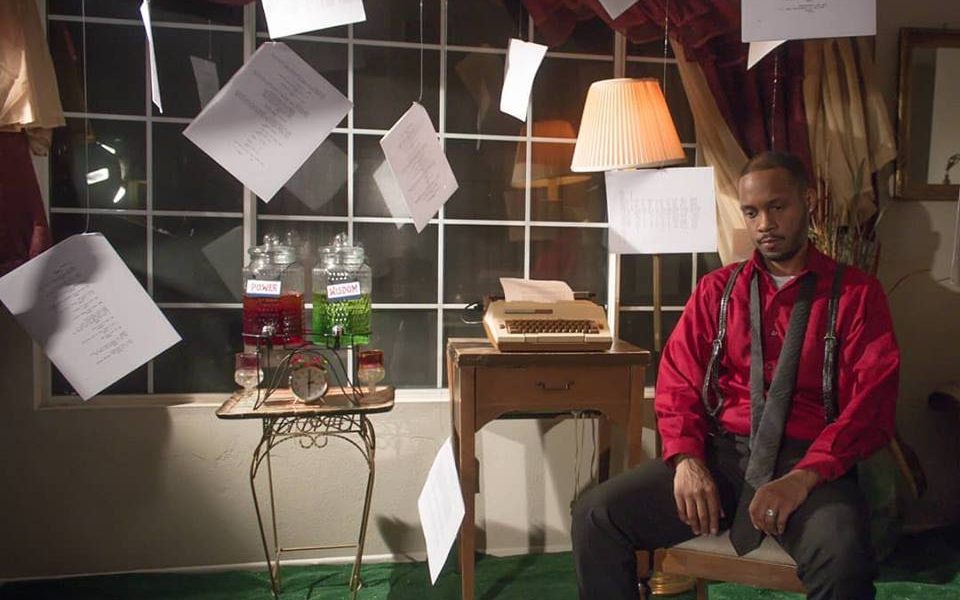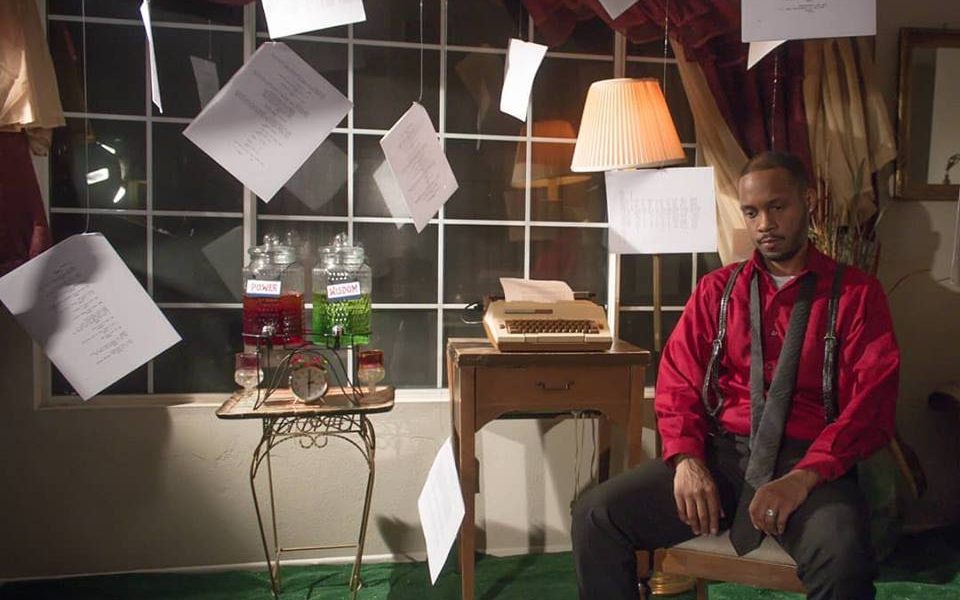 Today we'd like to introduce you to Marcelous Sammuel.
So, before we jump into specific questions, why don't you give us some details about you and your story.
2014, it all started with an Indonesian wedding. My best friends were getting married and the wedding Mc was killing their budget. For some reason, I knew I could MC their wedding, I had been to a few and I always felt I could do a better job. I said I would do it for free and that alone got me the job. A week later, I went to a stand-up show at the Hollywood improv to see Amir K. Half of the show was amazing but the openers not so great, I kept thinking I could do this. At the end of the show they ask people to put their names in a bucket to try and do some stand-up. I was too afraid and I didn't try. I regretted that for months until the wedding. I always had a love for acting writing and stand up comedy. I never thought it was possible because of where I come from. I went to college to be a police officer, I studied Sociology and Criminal Justice Administration. I thought I was only capable of a normal job. Never did I think I could be an entertainer. I put together jokes for the wedding learned some Indonesian and I killed it! I did so well I was offered two other paid wedding gigs. After the 3rd wedding, a guy approached me and asked if I ever thought about doing stand up, he suggested I try the open mics at comedy store because I was funnier than most the people he has seen there. The itch started.
2015, I went to open mics at the Lyric Hyperion cafe and theater in Silver lake and made my way on to a paid show there and after a couple of months, started producing my own shows there. I met other comedians that suggested I try Micheal Q show at the comedy store. I did a few paid shows with Micheal q and John Camponelli at the comedy store. I wanted to quit comedy at that point. I was on track to doing big things, but after every show john, or Micheal or another big show producer would tell me. "Your funny, but I don't get that nerd stuff! stick to the other material!" The only person at this point who actually liked my comedy and gave positive notes was Bill Burr, He did a drop in on Mikes show, went on before me and stayed to watch my set! He gave me pointers and was the coolest veteran I met at that point! My comedy at this point was devolving to express and show exactly who I was. I was a kid with no parents from South Central that grew up in a heavy gang/drug area but I loved nerd things, I grew up with comics, anime, sci-fi, cartoons, video games and muppets. I love cars, martial arts, guns and tech. My comedy expressed this. The best way to say it is, I'm Def Jam comedy Nerd edition. They loved the gansta part but not the nerd. Also at this time, I had my first child, a son that I name Remington "remy" after my favorite comic book character Gambit Remy Lebeau. I was working two jobs and desperately trying to survive financially. There were many moments when I should have quit chasing my dreams but I wouldn't because I saw a future that would be better for my family. I wanted to work for myself and do something I loved so that I could show my son something I didn't see growing up. This actually helped my comedy a lot, I talked about marriage and my new son. All the good and bad things made its way into my comedy and made it better, more real.
2016, I almost quit but I kept producing shows where I could express my comedy and put others like me on. I then met Melanie Vesey, my comedy fairy godmother! She had a regular show at the comedy store Sunday nights called "candy" and she loved me/my style of comedy. She saw something in my comedy and gave me hope when I wanted to quit. She gave me a spot of her show, with only one rule. "Be myself". I went full nerd and they loved it. I got renewed energy from her and restarted my comedy career. I started looking for new avenues to find "nerd comedy". Thats when I met Danny Gonzales, he was a standup comedian and chairman of his on Anime Convention (Ronin expo Little Tokyo) He needed comedians for a small show in Fontana, I sent him some clips of my stuff from the comedy store and He has been family ever since. I started doing shows at any convention I could find that needed entertainment. I did show at PMX (Pacific Media expo), Titan Con (Cal State Fullerton Anime Convention) and ALA (Anime Los Angeles). All while still doing regular shows with Melanie.
2017, I started doing improv at the iOWest improv theater in Hollywood with fellow comedian Jeff Fanley. He had an idea to make a game show staring Improv comedians vs stand up comedians. We pitched it to iOwest and they gave us a short run to see how it would go. "Only half Wrong" a game show of 2nd page current events, in-which wrong answers could win points! Contestants could possibly still win points by answering questions wrong if they are hilarious to the audience. We did two shows a month for a year before making it to the main stage. Tragically iOwest was shut down because of financial misappropriation at the height of our popularity. Melanie then gave me an opportunity to host her show at the comedy store, with headliner Margot Cho. It was an amazing night and I appreciate everything both those ladies has done for me! At this time, I was working a private security gig in Hollywood at The London hotel and trying to start my merchandise business LycanNerd. Danny then approached me about Anime Expo LCS competition. Anime Expo is the largest anime/japan convention on the west coast, much like San Diego comic con is to the comic community.
I had been in a few comedy competitions and loss because of politics. I was not a fan, but he talked me into trying out "you could be the King of Anime comedy!". I went straight from a 9-hour shift to the tryouts in uniform. 50 people tried out, 6 made it to semi finals. I was one of the 6. The finals was held at the novo in downtown la in front of 2000 people. The biggest crowd I ever had. They never heard of me, and I won! I was the 2017 Late Night Comedy Showdown champ! I was a new person, I wanted to do any and every anime/comic book convention I could! Because of my win and popularity, Melanie offered me a show at the comedy store. I was the first person to bring an all nerd/anime comedy show and crowd to the comedy store. I had cosplayers and giveaways, plus a line up of nothing but Nerd comedians. It was a success. (Cosplayers are people that dedicate their lives to dressing up and portraying their favorite characters in media, it can be a comic, anime, cartoon, or even live-action hero. they put lot of money/hard work into making their favorite character shine!)
2018 was tough, I lost my job, lowest shut down and I wasn't getting any time at comedy store. I focused on my craft and pushed through a lot of ups and downs. It made my comedy better though. I aw that no matter what, I was about to perform. I was able to turn bad things into funny things and let it go. I did every anime convention, college convention and comic book convention I could. I started my YouTube channel LycanNerdtv and started doing reviews sketches and top 5. I met Matt Johnson of NerdyBit clothing and started working on my on LycanNerd clothing line. We spent nights after work going over designs test printing and perfecting my merchandise. I was lucky because the brand NerdyBit is a staple in the Anime convention circuit. I now have several shirts, hoodies and stickers through his brand. I'm also a spokes model/designer for NerdyBit! I suffered a big loss in the middle of 2018 they put a stop to alot of my business ventures. It was right before I was going to judge the 2018 Anime Expo LCS tournament. Every year the previous winner sits out and judges the competition to give another comedian a chance to win (I could compete again in 2019). My wife was three months pregnant, expecting our 2nd child when we had some complications and lost the baby. It broke me, but I was still able to finish my contracted obligations. I took a break from comedy and business. I did shows here and there but wouldn't commit to anything serious. Then Lisa emailed me. She worked for comedian Earthquake of Quakeshouse on Kevin Harts radio station. I was excited and went to try outs! It was crazy because it was in my old neighborhood of Crenshaw and rodeo. I did well at the tryouts, there were 20 plus comedians there all trying to get 4 or 5 spots. I didn't match any of them, I was so different it worried me. But I guess different is good because they loved me and asked me back for the actual show! I had to turn it down because at the time I had no one to watch my son, my wife and I was struggling to make ends meet and couldn't afford to take the time that point. Lisa didn't give up on me. She called me and told me she saw something special in me, that she has seen alot of comedians in this business and I'm gonna be around for along time. She told me not to worry there will be other shows and actually pleaded with me not to give up. I didn't, I  got back with Matt to work on more designs, I started working with Lemar Harris on possibly expanding to other conventions out of state, and also make more shows for the conventions we already frequent. Lisa emailed me one last time to see if I could make it onto the show. I accepted and made it work. I did 4 Sirius radio shows with Earthquake and met some amazing people, including Johnny Gil and John Amos (Goodtimes father!) I thank them both for giving me a chance at something on another level.
2019, I started collaborating with a local 3d scanner and printer Will and Eddy of Cokreeate to create toys and collectible items not offered on the market. So far, we have made anime-related tactical beads, personalized comic/anime character figures, plus they already offer a variety of things including "Action figures of yourself". I started shooting sketches with other comedians, and I got to work on my first movie! I launched my own website last year but it was neglected, so I completely revamped and updated LycanNerd.com. I'm proud to say that it is forever evolving to showcase all the things that make me an entertainer. I returned to anime expo LCS tournament and became one of only three repeat champions! I am the 2019 LCS champ, further solidifying my title as "The King of Anime Comedy". This year I have had multiple panels at 10 different conventions including (Anime Expo, Anime Los Angeles, Anime California, WonderCon Anahiem, Anime Conji San Diego, and Los Angeles Comic Con) Our most popular panels are Nerd Stand up comedy, Anime/Comicbook themed Game Shows, My Improv Academia (Anime/Comicbook themed Improv Comedy games) and Nerd Themed Karaoke. All these panels are loved by the convention goers because they offer interactive programming. I am proud to say that I only see things getting better. I found a niche comedy audience that I love as much as they love me. We plan on taking our panels up north to emerald city comic con, down south to dragon con in Atlanta, and possibly to San Diego comic con! I am developing and filming my own Hour special featuring Nerd comedians doing Nerd themed comedy. I also look forward to new clothing being released with Nerdy bit under LycanNerd. My son is extremely healthy and has been going to Montessori school for a year plus now and is developing to be more than I could ever ask or want for! I make it a point to balance my family with my work, and chasing my dreams.
Great, so let's dig a little deeper into the story – has it been an easy path overall and if not, what were the challenges you've had to overcome?
Keeping a job that understands my comedy schedule has always been a problem. Losing a baby was one of the lowest points of my life, it was extremely hard to continue being funny and fulfill contracts I signed before that happens. At one point, I had a great job at apple radio station doing security and had to quit because we had no one to watch our son. Balance is and has always been the hardest part for me. Making sure I don't neglected my family or myself. When I'm working on something important, I don't eat, I don't sleep enough and I don't get to spend time with the ones I love. I had to learn to take a break on a regular basis, because the work will always b there, but my family might not. Losing the baby taught me that, on many levels, I blame myself because if I wasn't working so hard maybe I could have done something to prevent it. The doctors say different that there wasn't anything either of us could have done, but I still feel what I feel.
Please tell us about LycanNerd Tv.
LycanNerd has three parts. Entertainment, Clothing, and Consulting.
We specialize in nerd themed experiences with heavy influence from Anime, Comic Books, Sci-Fi and Gaming culture. Entertainment includes our Live events, digital entertainment, modeling, and hosting. We offer live PG13 or Rated R programming for any event (Anime/Comicbook/Video game themed Stand up comedy shows, Audience Interactive Game shows, Karaoke, Hosting/MC,) We also have a ton of digital content through our website and Youtube channel (Top5's, Sketches, Stand up clips/Shows, Podcasts, Reviews, Original Manga, and Cosplays) Clothing consists of our brand LycanNerd Clothing and sister brand NerdyBit. We offer Hats, Shirts, Hoodys, stickers, vinyls, and more. Everything thing is designed and developed by real nerd for real nerds! Hand made and produced in Southern California. We also have limited edition runs that are only available for three months and will never be seen again. We also offer Masks, costume hiphop anime/comic book figures, anime/comic themed combat beads, and earrings by way of 3d Printer Cokreeate.
Last but not least, we offer hard to find collectibles under LycanNerd Scavenger. Funko Pop figures, comic books, hot wheels, and hard to find anime items. Consulting handles our serious side, many businesses come to LycanNerd for advertisement, event consulting, and recommendations. I have over ten years of experience in public speaking, plus 12 years of private security. LycanNerd Consulting helps businesses reach nerds, and most people that are usually overlooked by mainstream media. We provide before and after reports on events, we suggested trusted and experienced MCs/Performers and can make any nerdy event safe/successful one.
I am extremely proud of the branches of my company. I worked hard to work myself into other aspects of entertainment, and because of that I found myself working in fields I never thought imaginable (Acting, Radio, and Advertisement), I started out just wanting to tell jokes. I am most proud of my collaboration with Nerdy bit, to have my brand attached to such a well-known brand in the convention/nerd community really means a lot. They give me a lot of power in my designs and have taught me so much about clothing and merchandising. I never thought I would have my own shirt or hoody. I wear myself, and that is a powerful thing.
Do you look back particularly fondly on any memories from childhood?
I was raised by my grandparents. My grandfather work in a metal fabrication shop. Ace Metal Spinning, would wake up 530 to get to his job by six and not get home until six tired and hungry. He would shower, eat, watch the game and sleep. Whatever game, football basketball baseball, didn't matter. He knew I loved two things, sweets and weird cartoons from japan. He would bring me a cheese danish from the donut shop after work, but he would wait until the morning. He woke up early just to wake me up at 5am to watch cartoons and eat my danish. We would watch and he would ask the same questions about the characters. This was the only time anime came on during the 90's, now that I remember it wasn't even a real anime, it was an America copy ZZ the bots master. But I loved those mornings, watching cartoons with my grandfather before work. He passed in 2009 from cancer and he made me what I am today.
Contact Info:
Website: www.LycanNerd.com
Email: LycanNerd@Gmail.com
Instagram: @BlueMoonLycan
Twitter: _BlueMoonLycan_
Image Credit:
Tommy Trinh, Shara Lou
Suggest a story: VoyageLA is built on recommendations from the community; it's how we uncover hidden gems, so if you or someone you know deserves recognition please let us know here.