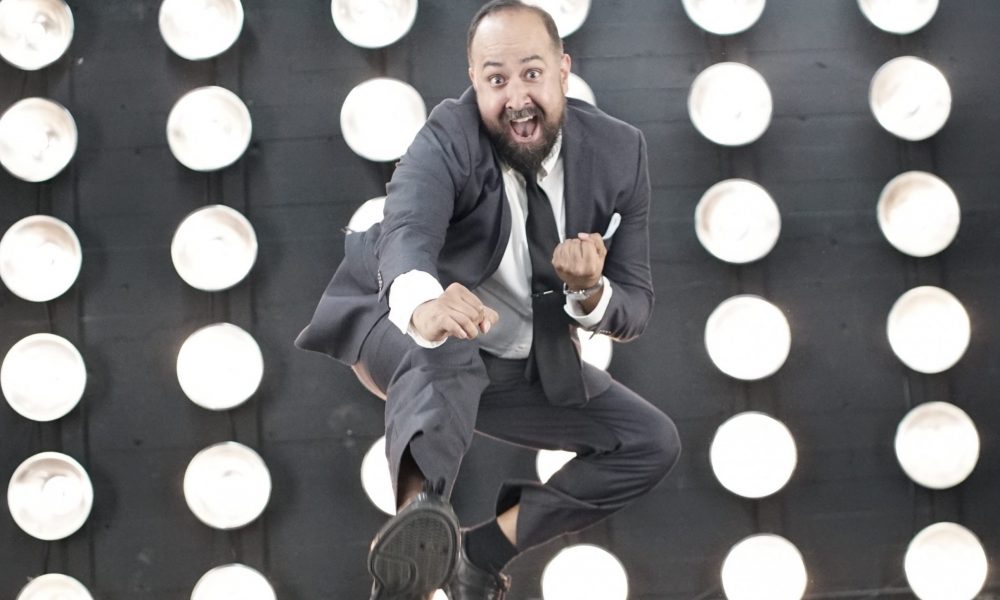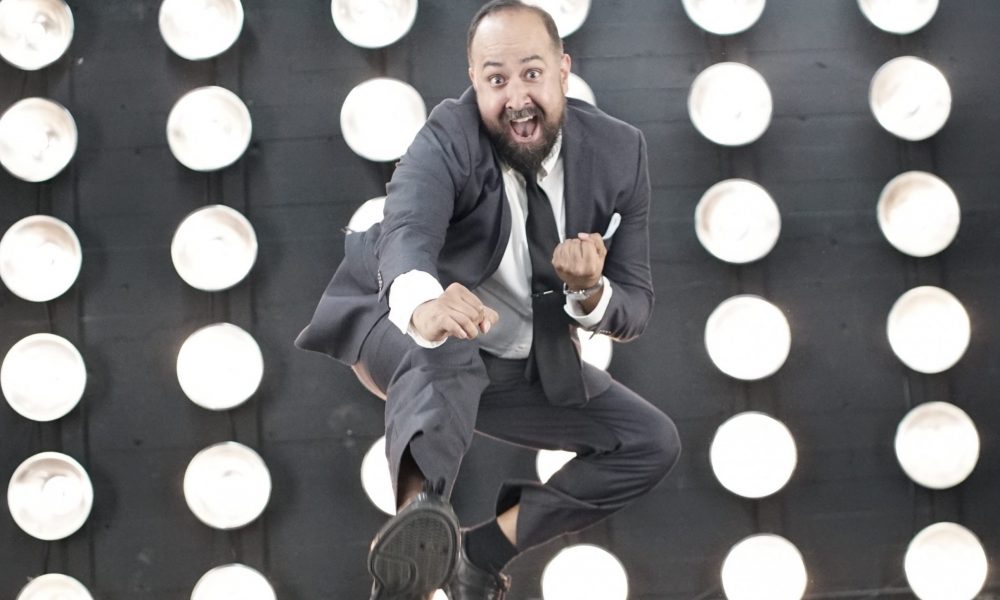 Today we'd like to introduce you to Marc Anthony Sepulveda.
Marc Anthony, can you briefly walk us through your story – how you started and how you got to where you are today.
I have dyslexia that has haunted me my whole life, although I do believe it has made me more creative. I am child number six in my family, born 14 after my previous sibling. Needless to say, my parents were kinda older when they had me.
I was almost taken out of this world when I was born, according my mother. The umbilical cord was wrapped around my neck, but God saw fit that I make it through. When I was six, my oldest sister passed from ovarian cancer. I did not know her well, but I know she loved me. That is all I need to know. This whole experience was difficult on my mom. When it came to academics, I was not the best, because of my dyslexia. With everything happening with my sister, my mom didn't have time to take me to school regularly. When I went back, I did not acclimate well. I was enrolled to a different school but it made no difference. It was then that my mom discovered I had dyslexia. Dyslexia was somewhat new and unexplored at the time. I learned differently, but people didn't know so I was held back from third grade. I would suggest never holding back a child; it will always carry a stigma. I remember just going along with it, but I didn't like it. In the end, without this trial in my life I don't think I would have ever found movies and comic books so interesting. I thank God every day for putting movies and comics in my life. I was 25 and going to community college and my parents said you are going to San Jose State and you need to pay for it yourself. I thought to myself "No, I am not." I was young and in love with movies. I was going to LA to be big star. Two years later, I was still in my hometown. My friends from theater were all in LA. Then a very good friend of mine, John, died. After \ John's death, I would wake up in a sweat. I knew I had to get to LA and start my life. I moved to North Hollywood to a bad apartment with a terrible roommate, but I finally was doing something. I have been here ever since. I have experienced a lot since moving here – Love, death and cancer. All this is what shaped my latest project called Bonus
Time. Bonus Time deals with a man named Nate who is dealing with life after colon cancer from Lynch Syndrome. He wants to make amends for his mistakes. This is a comedy – we are trying to humanize a subject that is difficult to speak about. After having cancer, especially from Lynch Syndrome, which makes a person more prone to all types of cancer, a person's life is dedicated to preventing cancer 24/7. It really can be draining but you need to have spirit.
I am learning so much from this experience of trying to make this short film. I came out here to be an actor but I make money from being an assistant cameraman. When it comes to producing something of this magnitude, it is a different kind of beast. In the end, I want to make something good and tell people about Lynch Syndrome and I have a passion to do whatever it takes to complete this project.
So you've faced challenges almost since the very start of your story, but you never let it hold you back.   Looking back, would you say it's been a relatively easy road?
No, it has not been an easy road. If anyone says it was for them, they are lying or must have had a lot of money or something. Getting to L.A. was a struggle on its own. I mean family and friends look at you crossed eye, thinking you are crazy. And when you get to LA it's a new town. You have to start all over again. I knew a few people but LA, overall, is a lonely town. I mean it's a town full of liars, cheats and sneaks. Although it is a fun place be, it is hard to live here at times.
When you get to L.A. you got to hit the ground running cause life will find a way to distract you. It seemed every time I would try to start my career something would get in the way. For me, I can boil it down to three big events. The first, started with a women. When I moved out here I knew this is where I belonged and I linked up with a group of people that would make short films every Sunday. We called it Sunday day school. This is where I really learned about making shows. It was a really fun idea, maybe one day I will bring it back and sell it.
I met girl and I fell deeply in love, but slowly that relationship took me away from my goals. It was not all bad but I had never been in love before. We split after a year. I was heartbroken and confused. I thank God for letting me know what love is but at this point I was working as a researcher in Gower studio. I hated that job. Now, I wish I could tell my old self how much of a gift it was to be on a movie lot. It was two years later beforeI started auditioning again.
Then my brother Joe passed away. He was only 50 when he passed. He had a blood clot in his lungs and could not breath. He died in my dad's arms. Joe was my oldest brother and always played it cool. I really looked up to him. He was going through a lot in his life with a divorce. He could always find away out of any situation but we didn't know how sick he really was and I think his death was just a shock, to me and to my whole family. He left behind two kids. My family does everything we can for those kids along with their mother. I still think about him and wonder what he would be doing today if he was still around. I miss him.
Next, I became an assistant P.A. for a variety of T.V. shows. This is how I really got on set more. After about a year of that infamous production assistant life I became an assistant cameraman. I didn't feel right for the longest time only to find out I had colon cancer from Lynch syndrome. Two months before my brother's death I was showing some heavy signs of colon cancer but didn't know I should be concerned. After my brother's death, I went to a doctor and he said it was nothing to be worried about. Over the next four years, my brother was diagnosed with colon cancer and so was my sister.
Then my symptoms were bad enough where I had to go see somebody. The doctor ran a bunch of tests but nothing came back as being wrong. I got referred to a specialist and he was mad that I was wasting his time, until I told him about my family history and his face when from anger to disgust. He wanted to know why I didn't tell him my family history. I mean I would have if he wasn't so mad at me for wasting his time. As soon as he ran one test he could see that I had colon cancer.
I went home for about six months to have surgery and to recuperate. At home, I faced more people telling me to get my life together. Even some of my closest siblings told me I was wasting my life being in LA. I think that hurt the most. I was at a real low point in my life. I thought about packing it up, but something inside me would not let this dream rest. I came back and started my acting career, I mean really started it. After finding out I had Lynch syndrome and cancer I knew I really had a story to tell. I knew I had the skills and the knowledge to make something good. It took me five years to finally get Bonus Time off the ground but to quote the movie Wall Street, "Sometimes it takes time".
We'd love to hear more about your work.
Hope and second chances is what Bonus Time is about. Becoming better and never giving up even though you don't know what future holds. This movie is about bringing to light something we all are afraid to openly talk about, Colon Cancer. People don't like talking about colon cancer. I understand, who would want to talk about colon problems. But colon cancer is the second leading cause of death due to cancer. Combine that with Lynch syndrome, which people even know less about, and the odds of developing cancer increase dramatically.
Lynch syndrome, can and WILL AFFECT more than just your colon. We hope this movie is going to make an impact and save lives. We want to bring awareness to colon cancer and Lynch Syndrome but also give you a movie that touches your funny bone, and with any luck people's hearts. I know how a set works mostly from being a production assistant, assistant cameraman and actor. I take pride in having been on so many different sets and worked with many of people. I think I am really good at putting together teams of people. I know who I likes to work together and I know who would work great together. I am people person who looks for other people persons.
One of the people I am talking about is Alex Hanno. He is the co-writer and director of this wonderful piece. He is a huge up and comer to the LA scene. He has one movie out on Amazon Called, Elephants. It has a 4.5-star rating.
I met Alex while acting on one projects. Another vital part of our movie is a humor and that is where our producer Steve Saunders comes in. He has taken many improv classes from Groundlings to Rogue Improv which makes him a hilarious guy with a good eye for the funny. In fact, that is where I met him first, at an improv class.
What sets us apart from other people in our field is experience. I have lived through a lot in my own life and work. A golden rule in Hollywood is write what you know. I want Bonus Time to show people to never quit and to always stay hopeful.
What is "success" or "successful" for you?
How can you define success, is it money, family, love? Am I where I thought I was going to be at this time in my life? Answer is no, but who is? You have to be truthful with yourself and keep on pushing even when the chips are down and everything, Old Japanese proverb, goes, "Fall down six times, get up seven."
So how do I define success? If you have a dream or a passion, I mean true passion. If you can still take life's up's and down's and you are still on your path and making headway in what it is ever you want. Then that to me is success. I was just blessed enough to have a good combo of God, Family and Friends.
Contact Info:
Image Credit:
Alex Hanno is the shaved head guy with no glass. He is the director.
The Long Hair guy is our producer. His name is Steve.
The person micing everyone is named Heather.
Suggest a story: VoyageLA is built on recommendations from the community; it's how we uncover hidden gems, so if you or someone you know deserves recognition please let us know here.