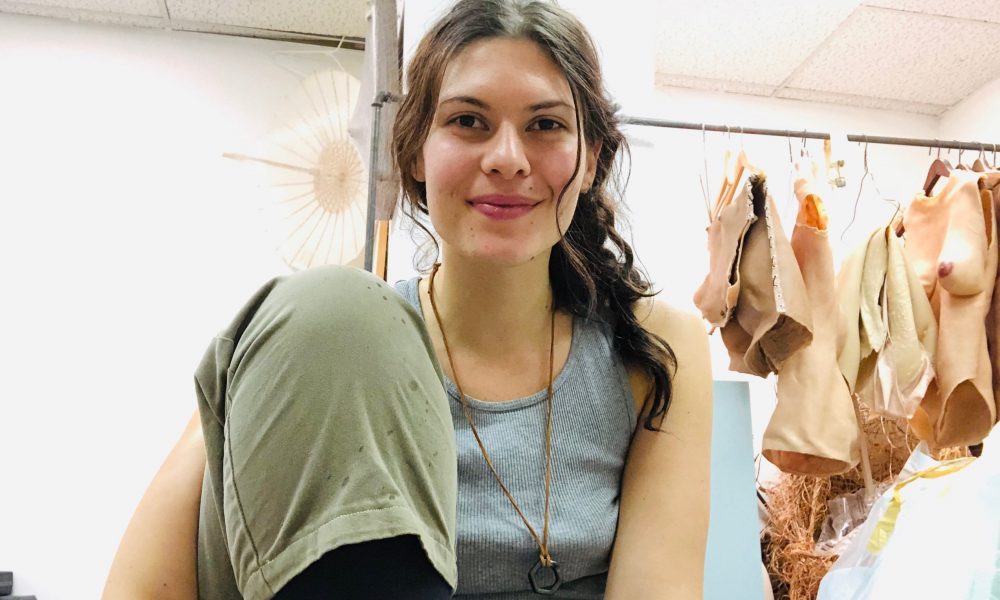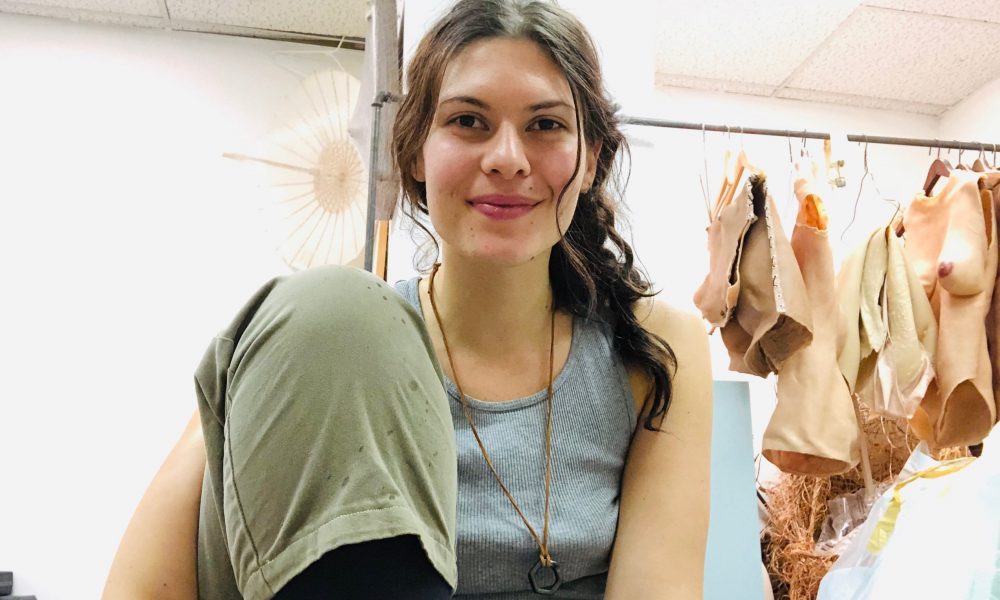 Today we'd like to introduce you to Manuela Benaim.
Every artist has a unique story. Can you briefly walk us through yours?
Sure! I am a queer 23 years old Venezuelan artist. Most members of my family are artists, it was like growing up in a bohemian artist community. As a kid, I considered the gallery setting as my second home. It's funny, for an introvert I enjoyed putting on a show. As soon as I started wearing a costume or was performing a role I was not shy at all. My sister and I created worlds filled with fictional characters, stories and rules, and even our own language – that still exist! So in a way art was just an expression of our endless creativity. I always welcomed ideas, even if it means to stay awake to write them down, those are indeed the ones I always end up using. I think that inspired me to become the surrealist artist I am today. I am very playful with my ideas, and try to see beyond the norm.
Please tell us about your art.
I think what I do is a reflection of my interests combined, which are material studies, design, body and playing! I always admire animals who build their surroundings, similarly how humans ergonomically design a world suitable for us. I find some of these natural designs to be incredibly surreal, and out of this world. Yet there is a logic behind them, and I really liked that about them. Every aspect of the design was a choice, a decision. This mindset led me to create many artworks that were literarily surrounding, supporting, and mimicking my body, but it all came together when I created a chair that had a cast of my torso upholstered to it. Since then I have been working with figurative surrealism using hyper-realistic silicone skins, combined with traditional textile techniques such as upholstery, garment making, and sewing.
Since then, every day I wonder where else do I see my body, what fabric can I exchange with "skin"? When I started seeing the world with that perspective, the series SECOND SKIN was born. This series consists of creating replicas of peoples' skin with silicone. Looking at the skin as a membrane that surrounds us, I am playing with the idea of the body being no different than a costume we were born wearing and will die wearing. It was quite something for me because I experience body dysmorphia since I was young, which has been extremely hard to deal with and to accept me for who I am. But when I saw my body from the outside for the first time I started liking it more. It's funny because I do that all the time, I judge my imperfections so harshly, but when I see them in others I admire them and see them as beautiful details unique to that person, that's kind of what happened. I have made five of them and they are all different shapes, skin colors, and ethnicities. Right now, my goal is to create a queer performance where people are exchanging their bodies with another person's body, and potentially heal body dysmorphia the same way I helped myself.
Given everything that is going on in the world today, do you think the role of artists has changed? How do local, national or international events and issues affect your art?
I think art can do incredible things. It can do more than words sometimes. Art can put a new feeling on someone. That's a powerful thing. That means you can change the mind of the toughest guy or give light to people that feel unseen, unheard, unrelatable.
One thing that I see is changing art is social media, for good and bad. It is a beautiful thing that no matter who or where in the world you are it's free to see an infinite amount of art. Unfortunately, this also means people are now harder to entertain, their attention span is so short! As a result, artists lean towards eye-catching, thought-provoking, or oddly satisfying art that is often seen as desperate because the motivation behind it is to hook the viewer in this corrupted economy of attention.
How or where can people see your work? How can people support your work?
I post a lot about the process and what I'm currently working on in social media, particularly my Instagram @mangobenaim, but if you want more details about my work you can find more information on my website, manuelabenaim.com
Contact Info:

Image Credit:
Dylan Pearce Photography
De-Da Productions
Mario Dante Napoli
Suggest a story:VoyageLA is built on recommendations from the community; it's how we uncover hidden gems, so if you or someone you know deserves recognition please let us know here.