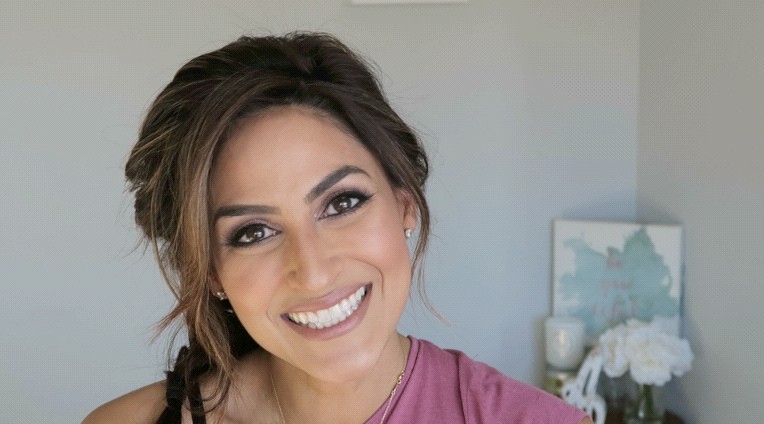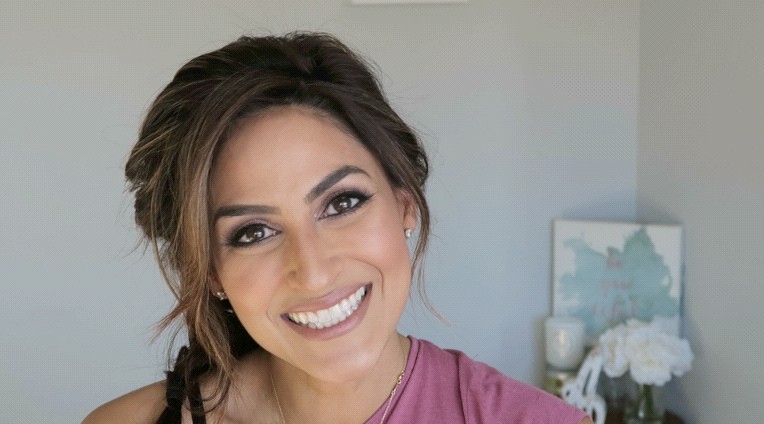 Today we'd like to introduce you to Ami Desai.  She's an extraordinarily talented makeup artist with a gifted academic background.  With multiple degrees from prestigious universities and notable non-makeup job experience at CNN, Ami is far from your typical makeup artist.  She's a media personality, an entrepreneur and so much more. Below you'll find excerpts of our interview with Ami. 
Ami, please share your story with us.  How did you get to where you are today?
I grew up in Chino Hills, California. As a first-generation immigrant born in the U.S., I have always felt there is a need for more South Asian representation in the media world. My passion took me to UC Berkeley, where I majored in Communications. I started my career with E! Network and Hollywood.com before moving east for Graduate school. I received my Masters from Boston University in Broadcast Journalism. In 2006, I worked at CNN headquarters in Atlanta where I helped create the Middle East "Crisis Desk" connecting stranded US citizens with their families. I moved back to California and joined Inside Edition as a Producer.
Recently, I served as a host for the Oprah Winfrey Network. I anchored the premiere digital web-show on Oprah.com. The show brought together stories, life-tips, and personalities from OWN and O Magazine with interactive elements from the community. Currently, I am a digital host for DreamWorks. I host a weekly series for the new MCN, Awestruck, and titled Single Shot which goes over relevant pop culture news for moms. During this time, I've built my own beauty business serving brides, models, and Hollywood talent. 
Has it been a smooth road?
It has and it hasn't. I've been blessed to grow up within a very loving environment. All the tools I needed to succeed were always there for me. But, when it came time for me to really go after what I wanted in life that posed some problems. For instance, because my parents were immigrants they wanted the absolute best for us. That meant becoming a doctor, engineer or lawyer. Working in entertainment or becoming a makeup artist was not acceptable. I had to prove to not only my family but also myself that I could do this and do it well. I also noticed there was a huge lack of representation for my ethnicity, which made it difficult to really express the needs for people of my skin tone. However, that also opened up a new outlet for that minority voice that wanted to be heard and represented. A few major milestones had to be when I transitioned from working behind the camera for TV to creating my own makeup business, to then becoming an on-camera personality that understood how important it was to represent my ethnicity and voice in any capacity I was given, whether it was makeup or media. 
What are your plans for the future?
For the future I'm really looking forward to branching out and doing more group taught makeup classes. Basically, a YouTube tutorial in person for a group of girls that maybe want to learn how to do everyday makeup or highlight and contour. Combine that with some apps and bubbly and you have a perfect GNO (Girls Night Out). I still love doing weddings but with 2 small children it is becoming harder to spend most of my weekend days away from them. So, I'm looking forward to doing something new in the world of makeup and involving other women that just want to feel and look good. When you look good, it gives you a sense of confidence that no one can take away from you. In addition to this, I'm also starting a new beauty and lifestyle blog with a mom perspective. Think "how to get ready with a toddler on hand" or "at home spa days when your kids are napping". I am also continuing my hosting career and am currently working on a series with the digital MCN, Awestruck, which is called Single Shot. We go over relevant headlines pertaining to moms, babies and families.
Let's dig a little deeper into your story.  What was the hardest time you've had?
One of the hardest times in my career was deciding to leave the world of television to pursue my own makeup business. This also played into a big life changing decision as well. I loved working in entertainment, going to red carpet premieres, and interviewing public figures. But, one day when I was around 27, I stopped, after I had just come back from a spring break assignment in Mexico, and had a moment where my life just flashed in front of my eyes. I saw the women in my industry working their tails off (and this was around 2009 when TMZ and the 24-hr entertainment news business was really taking over), working weekends and not having a lot of time to themselves. I knew I wanted to start a family soon and really thought hard about what that meant for my future family goals. I chose to take a risk on myself and really focus on this side business of doing makeup and hair that I started. It would open up my schedule so much and I could start laying the foundation for a solid future so that when I did have kids I wasn't going to be faced with "what do I do now".
I think the biggest lesson I learned here is that as a female entrepreneur you have to really be steps ahead of your own goals in life to make your dreams come true. I was lucky to have an amazing husband who supported me and saw that my dreams could become a reality and that I could have it all. I also found a lot of challenge with being South Asian. In my culture you're expected to follow more traditional paths of trade- being a doctor, engineer or lawyer. I had not only chosen to work in TV but now wanted to start my own company doing makeup and hair. I really had to prove to those closest to me that I could do and be successful at it.
Do you ever just stop and think WOW – I've made it?
I have an interesting path, because I am focusing on 3 big career paths in my life: one is being a mother, two is being a host, and three is growing a business that started out of my love and passion for beauty. For me, I felt a sense of accomplishment that I made it when I was asked to go on tour with Oprah for her The Life You Want Tour in 2014. I had not only been selected out of so many talented people to host her first ever digital series on Oprah.com but I was asked to host her pre show for her only cross country tour. Added bonus is that my parents got to meet Oprah, and they watched her religiously their entire lives! I felt at that moment that I could truly have it all but not without major amounts of hard work and patience.
Pricing:
In-depth 2-hour consultation fee: $150 
Contact Info:
Email: amirawaldesai@gmail.com
Check out her work below: