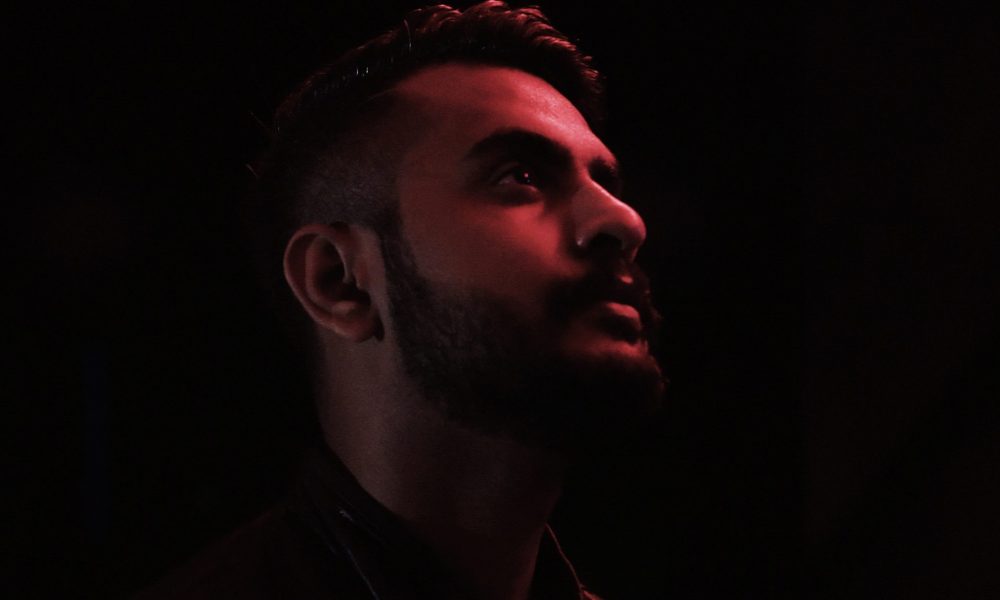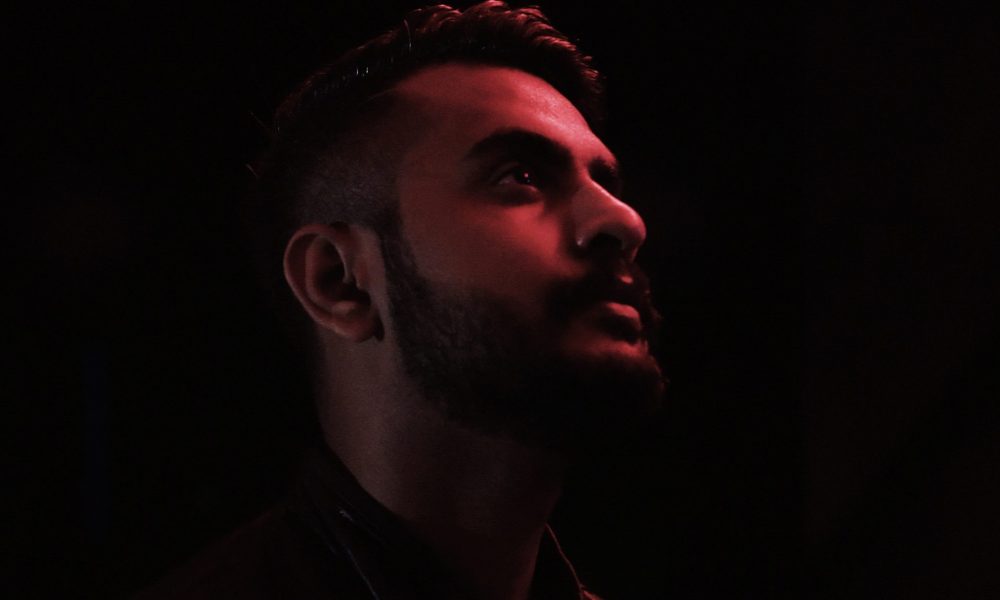 Today we'd like to introduce you to Mangal Suvarnan.
Mangal, before we jump into specific questions about your work, why don't you give us some details about you and your story.
I'm Mangal Suvarnan, an Indian- origin music producer, songwriter, multi-instrumentalist, avid gamer, and spider- hater. I was born in Saudi Arabia and grew up in Dubai, and have been an LA resident since January 2019.
In 2017, I was one of the only six artists to produce an official remix for Rihanna's Billboard-topping song, 'Consideration' on Def Jam. I've collaborated with several renowned music artists including – the Godfather of dance music, Laidback Luke; and the critically acclaimed, Maor Levi; among others. My second release on Def Jam was a remix track for Alessia Cara – 'Out of Love' and in 2017, I released my first EP 'Winds of Destiny' on Armada Music featuring four progressive electronic songs.
I've enjoyed support some of the biggest names in electronic music including – Armin Van Buuren, Above & Beyond, Pete Tong, and Cosmic Gate to name a few. My music spans across multiple industries – including film. In 2018, I wrote and produced the title song for the critically acclaimed feature film, Who. The song "Who Are You," became an instant hit among audiences, earning an impressive 100,000 views in the first 24 hours of release, and is enjoying over 1 million views, today.
Here is how it all started out though – I was a 21-year-old intern when I found my passion for music. I had some spare time in the office where I was working, and one day I challenged myself to make better use of my time without using the internet. That's when I discovered I had a demo version of FL Studio (my primary DAW till date) installed in my computer. I tried my hand at the software when I was younger – trying to make mashups of songs.
In 2011, I spent an entire hour trying to make a (terrible) beat with FL Studio 10. However, it was the most soul-soothing, fascinating and rewarding thing I've ever done. The next day turned out much better as I'd started to get the hang of the program (I didn't get the hang of it until a few years later). On the fourth day, after I'd made my fourth track, I realized I might be on to something.
Eight years later, here I am, in the city of dreams, chasing the dream of dreams. It's been a crazy journey, and I would not have been able to make it this far without a few wins and a little help from my family, friends and mentors. In my third year as a producer, my mother walked into my room and said with tears in her eyes that I was making something beautiful. She wished the right set of people listening to it would take it to the next level. I'll never forget that day. It was pure, honest, and it felt right. I forced myself to make sure my music was heard.
A turning point in my career was when I met Laidback Luke. He was performing in Dubai, and I had to give him my demo. He was responsible for breaking prominent artists the likes of Afrojack, Avicii, and Deorro. I put my music (six electronic bangers, and one acoustic track) into a USB and just showed up for his show. I didn't have a plan and didn't know how I should get my music across him.
I arrived at the venue early, so I had the best spot, front and center on the dance floor. As soon as I saw him come on, I got pretty desperate, so I just jumped as high as I could and yelled "DEMO!" and pointed at the USB stick. Tried this for a good five minutes and instead of catching his attention, I grabbed the attention of the stage bouncer. He walked up to me, flashed his fancy flashlight at me and said 'Don't do that, stop'. I was disappointed as I had no backup plan. I apologized, and put my hands down.
And you wouldn't believe – all that commotion caused Laidback Luke to look up from his CDJ's and stare straight into my soul. The second I realized I had his attention, I did one last jump and screamed "DEMO!". Immediately, he understood and pointed straight at me. He asked the same bouncer to pick up my demo, he took the demo and mimed "I got it!" and put it into his pocket. The funny thing is, I didn't hear back from him until TWO YEARS later. He sent me an email saying "Hey Mangal; I like the acoustic track. Would you like to collaborate?" Two years later, I was on cloud nine again. I didn't think it was real at first. But then I checked the email, and it was official.
Of course, I said yes, and that was my first official entry into the dance music world — a collaboration with Laidback Luke. Luke is my mentor, I meet him whenever he is in town, and I owe him everything for giving me that first push as an artist, to believe in myself.
We're always bombarded by how great it is to pursue your passion, etc – but we've spoken with enough people to know that it's not always easy. Overall, would you say things have been easy for you?
It has NOT been a smooth road. The highs are incredibly beautiful, and the lows could crush an army. The struggle is real. Your inner demons get the best of you some times. I've had to deal with this (still do!) when I see artists my age achieve so much more than I have. Often, I feel like giving up, thinking "what's the point, dude? You're never going to get there". But what I've learnt is – You HAVE to believe in yourself, believe that you are good enough. Your skills are good enough; your art is good enough. You need to have the right people around you to tell you if you're going the right way. One of the craziest struggles I've faced was the EP I had signed to Armada.
In 2013, my family and I were travelling to Amsterdam to visit. I prepared my demo on a fancy printed CD, and I memorized Armada's office location through Google Street View. The night we landed, I couldn't sleep, I was so nervous about what I was about to do the next day.
Regardless, I woke up early and set out to find their office. As soon as I recognized the building, I walked straight to it, and to my luck, I saw two women standing right outside the front door. I asked them if this is where the Armada office is. They said yes, and said that they worked there. I immediately requested if I could give them my demo, and they politely declined. They said they don't accept demos this way. I said thanks, and if I could get some contact details since I was travelling from Dubai for this.
Their faces changed as soon as they heard this, and they decided to invite me upstairs! I had the chance to meet one of the founders of Armada Music, Maykel Piron. He introduced me to their A&R back then, Joel De Vriend. He was kind enough to give me a tour of the office, accepted my demo gracefully, and gave me a couple of goodies on the way out! Sounds like a stellar day, right? It was, but unfortunately, Joel emailed me the next day saying that the music was great, but not good enough to sign.
I didn't give up. I CONSISTENTLY kept sending him my new tracks, to get declined every time (with a positive note in the mail from him every time!) I kept this up for three years, consistently. Yes, three years of rejection. Finally, in 2016, I sent him the absolute best piece of art I've ever made. (The entire EP was named after the song, "Winds of Destiny". His mail was very short; I remember it was "This track is perfect, would like to sign it!". That made my entire year. He wanted more than just one song, so with all that newfound inspiration, I started hammering away on three more tracks. The final track was the collaboration with Eshani.
Our track "Insanity" was the last track they needed to solidify signing my EP on their label. Eshani CRUSHED the vocals, I remember pushing her quite a bit, and she delivered those vocals with so much promise. It still rocks the dance floor when I play it. That track helped me get noticed in the dance music world since Armin Van Buuren had played it three times on his radio show. We received support from other notable names such as Sander Van Doorn and Myon.
This is only one example of the struggles I've faced – with a happy ending! The other struggle I've had was the entire visa ordeal to move to Los Angeles. Deciding on moving to an entirely different city/ country is daunting as it is, but in order even step on US soil, I had to obtain the right visa. The artist visa is incredibly hard to get. So, I had to pull all my "industry" strings to make it happen.
Can you give our readers some background on your music?
I'm a music producer from Kerala, India, recently relocated to Los Angeles. I like to make all kinds of music, but my bread and butter would be electronic music, with a pinch of six strings and a bansuri flute on the side! I also do make indie/acoustic music from time to time.
My melody is the prime focus. If it has a tune that's strong enough to change emotions, I'm going the right way. I sing on some of my records, and the songwriting aspect of music-making is the hardest thing to do on the planet. What sets me apart from other artists is my sound. I always try to incorporate my bansuri flute leads on the main section of the song (usually the drop). I'm sure other artists use wind instruments in their music, but I doubt they can replicate my style of recording/ playing (I hope!)
So, what's next? Any big plans?
2020 is shaping up to be a big year for me! For starters, I have a collaboration with BT (Brian Transeau), a Grammy-nominated artist from the US. I can't share too much info at this time, but I know this is going to be a monstrous record! Brian is so incredibly talented, melodically and technically, and I'm excited for everything to roll out!
I also have an EP coming out on Ride Recordings, a sub-label of Black Hole Recordings, run by Myon (Mario Egeto). Mario has been a significant influence on my career. He helped push my record "Let it Rain" out on his label, which included the acoustic version too! He's a great friend and mentor and has been helping me shape my sound better. There's also a couple of remixes coming out for "Let It Rain" by some of the most talented producers I know. I cannot wait to share the details on the artists, but I'm going to have to hold my tongue until I get confirmation from the producers and the labels.
I also have another record which is a collaboration with my brother from another mother, Sujith Raj. The track is called "Temple Runners", and it is a drum n bass-heavy hitter with his fantastic vocals, singing an old Karnatic folk song (and my bansuri flute at the drop!) many people are working together to push this record out. @Pixeleton (aka Aysha Noora) has worked on the artwork on this record, and it's probably one of the best pieces of art to compliment a song, ever. Dhanusha Gokulan, my Bae and dreamer in chief, has been creatively crafting an entire story around the record.
I am very excited, and frankly a little impatient for this song to come out. Just waiting on a couple of green signals before we let the ball roll! Please keep an eye out for this song, and this is going to be something else! I have a few other releases coming up on massive labels as well!
There are also quite a few collaborations that are in progress at the moment. Notable names include Miranda Glory, Naveen Kumar (aka Dark Mada), Aneesh Gera and Thara Dhishay.
Contact Info:

Image Credit:
Daniel Vargas
Aysha Noorah
Zuhair Lokhandwala
Dhanusha Gokul
Suggest a story: VoyageLA is built on recommendations from the community; it's how we uncover hidden gems, so if you or someone you know deserves recognition please let us know here.