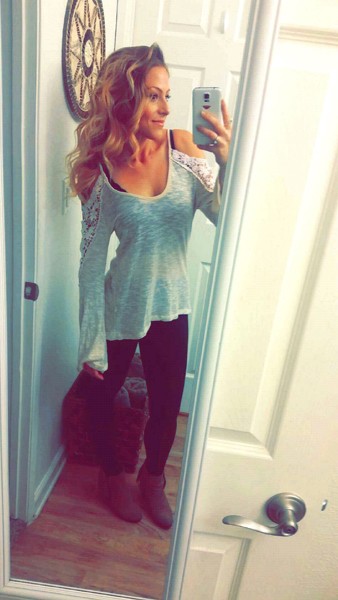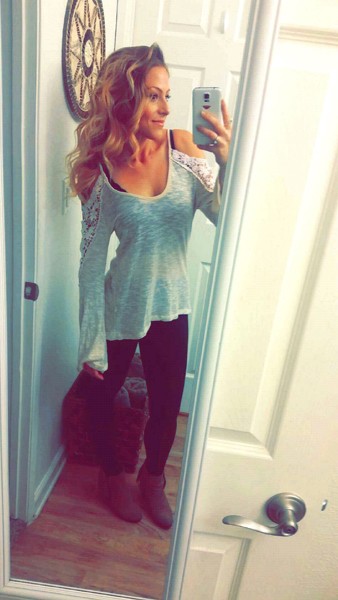 Today we'd like to introduce you to Dana Tao.
Dana is a makeup artist and hairstylist who discovered her passion early on. She has a razor sharp focus on quality and gives individual attention to every client – which is evident from her satisfied clients' big smiles. Dana's business has picked up pace and she plans to increase her geographic reach and also venture into high profile clientele. Below you'll find our interview with Dana.
Dana, please share your story with us.  How did you get to where you are today?
It all started at a very young age. As far back as I can remember, I've always had a passion for beauty. I used to cut my Barbie dolls hair and play in my Grandmother's makeup. It wasn't until I turned 18 that I decided to fully pursue a career in the beauty industry. My father was the one that encouraged me to attend an accredited cosmetology school. He helped me find Newberry School of Beauty, a boutique school where they place emphasis on becoming successful in the industry. During this time, I also attended a private makeup school that taught me everything from bridal to high definition/television makeup. Before even passing my CA state board examination, I already had my first salon assisting job lined up with a highly trained and talented stylist in Oak Park, CA. I still call this woman my mentor and she even attended my wedding in 2014. She took the time to teach me how to do hair the right way. I never felt like I was her slave, like most salon assistants are (folding towels, sweeping hair and not learning the basics). She even spent time with me after hours, bringing in models for me to practice on. I will forever cherish those days and owe her a lot in helping me advance my career. I still use her methods to this day! (Such as, how to interact with eclectic clients and how to accommodate all their individual tastes and needs)
I continued my journey in several other salons, but still hadn't found my niche. I worked at the Daily News newspaper to make ends meet and assisted on the weekends. I got another opportunity to be a lead makeup artist and assistant manager of a local beauty business. That was my first managerial experience. During that time, I also worked for a business that catered to the wedding industry. That was an experience in itself, but it also opened my eyes as to how hard this industry can be. That experience was truly life altering, but I believe I would not be where I am without that endeavor. Shortly after that, I became a makeup counter manager at Nordstorm, but that was short lived. My passion for creativity was drained quickly due to the grueling retail expectations. All of these experiences helped me mold my business into exactly what I wanted. I now have a team of 5 other licensed and certified artists working alongside me. We are catering to all of Southern California and are booking as far out as 2018. We help our clients feel confident and beautiful. Nothing is better than seeing the look on their face after seeing the completed look. We've had women cry over how beautiful they feel. We play an integral part in in their most anticipated day in their lives. How cool is that! I preach to my fellow artists how important it is when working with a client is listening and adhering to her wants and needs. Being personable and relating to them is key! We ask our clients a lot of questions…difficult ones included! I feel truly blessed to be able to call this work and I cannot wait to see what the future holds! A very special thanks to my husband, family and close group of incredible friends! Without you, Cheek to Cheek would not be here today!
What are your plans for the future?
My plans for the future is to hopefully take my business international. We have booked weddings all over California this year, including Napa, San Diego and Paso Robles. I would also love to get more involved in the awards show and celebrity cliente. We were lucky enough to work the Grammys this year and have had several other high profile clients that have booked with us recently. I also would love to possibly start doing tutorials online and/or just videos about what we do and our experiences. Not even necessarily about beauty, but life in general. There is nothing more humbling that putting your story out there, to share with others and have substance that people can relate to. It would be my ultimate dream to be able to take my business to the highest level possible. There are not real limits and I have always been a dreamer. I also would rather strive not to be a success but rather to be of value.
Let's dig a little deeper into your story.  What was the hardest time you've had?
I think one of the hardest experiences was working for people who didn't appreciate me. I bent over backwards and gave my 110%, but was still criticized, belittled and talked down to. Years later, I realized those people were actually intimidated, jealous and insecure. I ended up using that experience as a vessel to only be an all-around better person. I treat my artists and clients with the utmost respect and love. I truly believe it's important to be the type of person that you would want to meet. I have recently realized that I am the path to "making it" with 10-15 inquires a day (some as far as 2018). We also have multiple weekends where we are completely booked and I have to let them know we are in such high demand, that if you don't place a retainer and sign a contract, you risk losing the booking.  
Contact Info:
Instagram: @CheektoCheekArtistry
FB: www.facebook.com/CheektoCheekArtistry Advertising (below)
Yelp: Cheek to Cheek Makeup & Hair Artistry
Wedding Wire: Cheek to Cheek Makeup & Hair Artistry
Website: www.bookcheektocheek.com
Check out her work below: