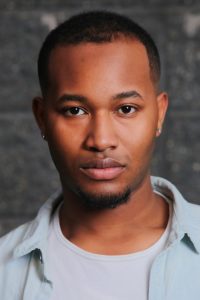 Today we'd like to introduce you to Malcolm Roberson.
Hi Malcolm, please kick things off for us with an introduction to yourself and your story.
I started off in the business at a very young age. I was born and raised in Detroit, Michigan where I spent my adolescence and teenage years. I started off as an actor, booking my first "real" job on a PBS Kids show called "Think Squad;" I was the understudy to a character named "Lab Rat." I filmed ONE episode but had to be on set everyday. Being on set exposed me to the behind the scenes. I was always asking questions to the Director, Producer, and Writers, trying to learn the inner-workings of the business. This really pushed my curiosity, so I took it upon myself to try independently producing my own content, mind you I was in 7th/8th grade. Like most, my work started off very sh*tty, haha. So upon entering high school, freshman year; my parents wanted to send me to the most elite school in Detroit, which was Cass Tech at the time. It was fancy (not really), you even had to test to get in. But no, it was honestly one of the best high schools for educational purposes; I was an artist. I stressed to my parents my entire freshman year how much I hated the school (which I really didn't), I just wanted to attend Fitzgerald, a public school that offered TV Production; Cass Tech did not. So I finished my high-school career at Fitzgerald and had the opportunity to really dive into the inner workings of production. During my Junior and Senior years, I spent my summers shooting a Web-Series called "Living It Up." I did 13, 30-minute episodes in six months. I wrote each, edited each, directed each, did sound for each and was the cameraman for each episode; hell, I was even the PA. I was a one man show; so as you can imagine… the quality was trash; BUT, I was 16 and didn't have the advanced education of production workflow. Though it was a challenging role, it was this project that made me realize what I wanted to do, and what I was capable of… this show made me the force to reckoned I am; I say this in the most humbling way.
After high school, I moved to Los Angeles to attend Columbia College Hollywood, and it was up from there. I didn't finish my four years, I never intended too. I used school as a platform to re-locate and get my bearings which included getting acclimated with roommates, building a network of other starving artist (shameless plug to a tv pilot script I'm developing), and having unlimited access to state of the art equipment. Though my college was helmed the #3 worst film school in America, I will say my college aided in me building a professional work reel early on, and allowed me to create some of my best and everlasting friendships… (it's been nine years, wow!). Additionally, I managed to Write, Produce, and Direct a remake' of my Pilot "Living It Up," that's right, that project I did 13 episodes of in high school, I re-shot the Pilot, (which is the first episode of a TV series), during my Sophomore year of college, Additionally, besides having an Oscar-Winning Screenwriting Instructor, Seth Winston (God rest his soul), who really did shape my writing, I met my FIRST mentor, Emmy Nominated Actress Shanti Lowry, best known for her role as Dionne on the CW series, "The Game." She then took me under her wing and exposed me to the 'real' world, before introducing me to my other mentor, Emmy Award-Winning Actress Wendy Raquel Robinson; who is not only just a mentor but my Fairy-Godmother/Aunt/Best-Friend/On-Again-Off-Again Employer, she's just everything! Wendy is best known for her roles on "The Game" (Which was rebooted last year by Paramount +) and "The Steve Harvey Show." After working with Wendy, my life forever changed and my career really launched in more ways than one; I owe both her and Shanti the world!
Alright, so let's dig a little deeper into the story – has it been an easy path overall and if not, what were the challenges you've had to overcome?
Like any journey, I don't think there is really a "smooth road" per se. I've definitely had struggles along the way. Coming out here for college created its own struggles; paying out of pocket for tuition (yes, my parents helped, so what haha), but trying to maintain a livable lifestyle while not working, and going to school full time was a struggle but truly by the grace of God, and my parents, it worked out. I was, I guess you can say, "one of the lucky ones," I secured an amazing job my second year in California, as Personal Assistant to Wendy Raquel Robinson, and that only opened more doors and more opportunities with both her, and other entertainment entities. Truly was blessed beyond measures and I am forever grateful.
I will say one of the biggest struggles was learning how to deal with "NO" and rejection, two things I don't like. BUT, these two things make you stronger, and honestly, only the strong can survive in LA, and only the strongest survive in Hollywood. Pursuing a career in Hollywood is definitely one of the most challenging journeys, but it can also be the most fulfilling. Once you get in the game, play it, and keep playing it until you win. You might lose some levels or hands, and may have to go back and repeat; but, at some point, you'll find a system or formula and you'll advance to the next level, so keep going!
Appreciate you sharing that. What else should we know about what you do?
I am a CEO of my own Production Company "Aroberson Production." I'm a Writer, Director, Producer, and Actor (depending on the day).
I am known for 1.) My production company, Aroberson Production, 2.) Being an assistant and publicist to the stars including: Wendy Raquel Robinson; Forest Whitaker, Brittany Daniel, and Bill Duke. More recently, I am known for 3.) My Co-Starring role on Paramount+ reboot of "The Game," as the Character "OMAR." Oh! And of course just being an overall amazing person; I LOVE creating opportunities for aspiring artists.
Wow, what am I most proud of. I am most proud of how far I've come in the last, well almost nine years. September 15, 2022 is my LAversary and marks my nine year anniversary in LA. September 15, 2023 will be a decade, ahhh that makes me feel old but I feel younger than ever! In the past almost decade, I've had the honor of working with some AMAZING people, people I grew up watching on TV. I worked in the writer's room under one of my favorite showrunner's, Mara Brock Akil on her series "Love Is___." On top of that, I had the honor of working on shows such as Grey's Anatomy, Station 19, The Lincoln Lawyer, and Baby Daddy. All of these were epic because it showed me I was headed in the right direction, but nothing tops my experience working with Wendy Raquel Robinson on the reboot of "The Game!" Not only did I discover the series in 2009, and was a huge fan, I mean huge. Wendy, who starred on the series as the hilarious Tasha Mack was easily one of my favorite characters, and we have become the best of friends; hell, partners in business crime. She brought me along for the filming of the reboot, and I got to work with my favorite character, on my favorite show, for the entire season (fingers crossed for going back next season); but got to work with her as her assistant. Next thing I knew, the producers wrote me in a scene with her… can you say EPIC, LIFE GOAL FULFILLED, haha no seriously. This would have had to be one of my most proud moments.
What sets me apart from the rest is what sets everyone apart from the rest, it's only one of you. Despite there being millions of people trying to accomplish exactly what I want to accomplish; only I can do it my way. Sometimes my methods are unorthodox and unconventional; other times my methods are timid and innocent; I like to find the balance between the two. I'm big on manifestation and big on doing vision boards, and I think that's what sets me apart. People often ask me how, and I tell them, VISION BOARDS, I truly, truly believe they are magical. I speak what I want, I go to sleep thinking about what I want, I eat thinking about what I want, hell, I swim thinking about what I want; if I wasn't afraid of heights, I'd sky dive thinking about what I want. The mind is powerful, and so is the tongue. So what you think and what you say has weight, so be careful what you think, and be careful what you say. I often tell my friends, "my career is flourishing because I only speak positive on it; maybe my love life would too if I did the same," haha no seriously though.
How do you think about happiness?
LIFE. It's as simple as that. Life encompasses so many things; God, family, friends, relationships, traveling, hell, food! I'm truly just a lover of life because everyday is different. Even when things start to feel repetitive, everyday is a new day to do something new, try something, or to learn something new. Living life unapologetically, honestly, and truly living MY BEST life is what brings me happiness.
Contact Info:
Email: malcolmr@arobersonpro.com
Website: www.arobersonpro.com
Instagram: @therealmalcolmr
Twitter: @therealmalc1994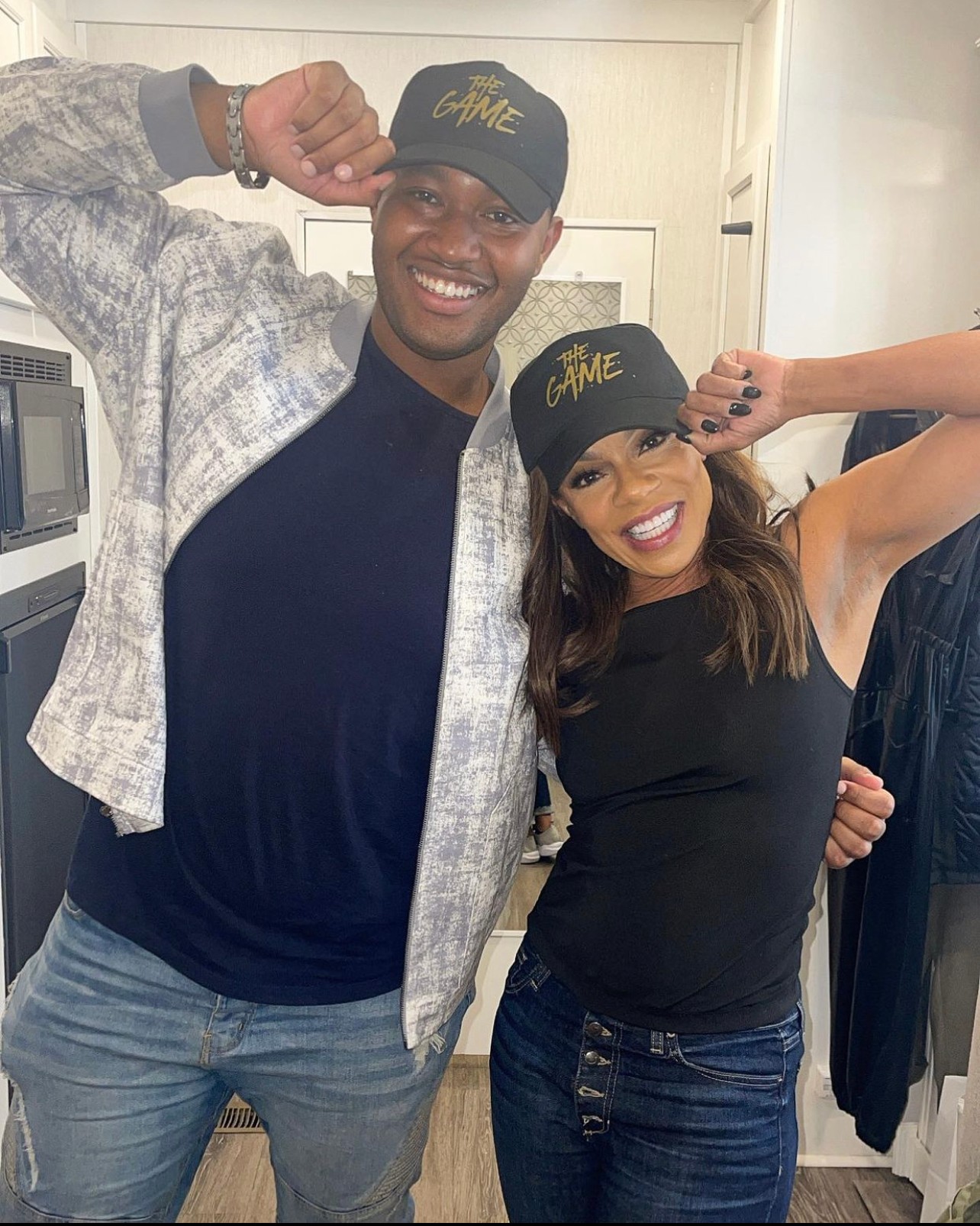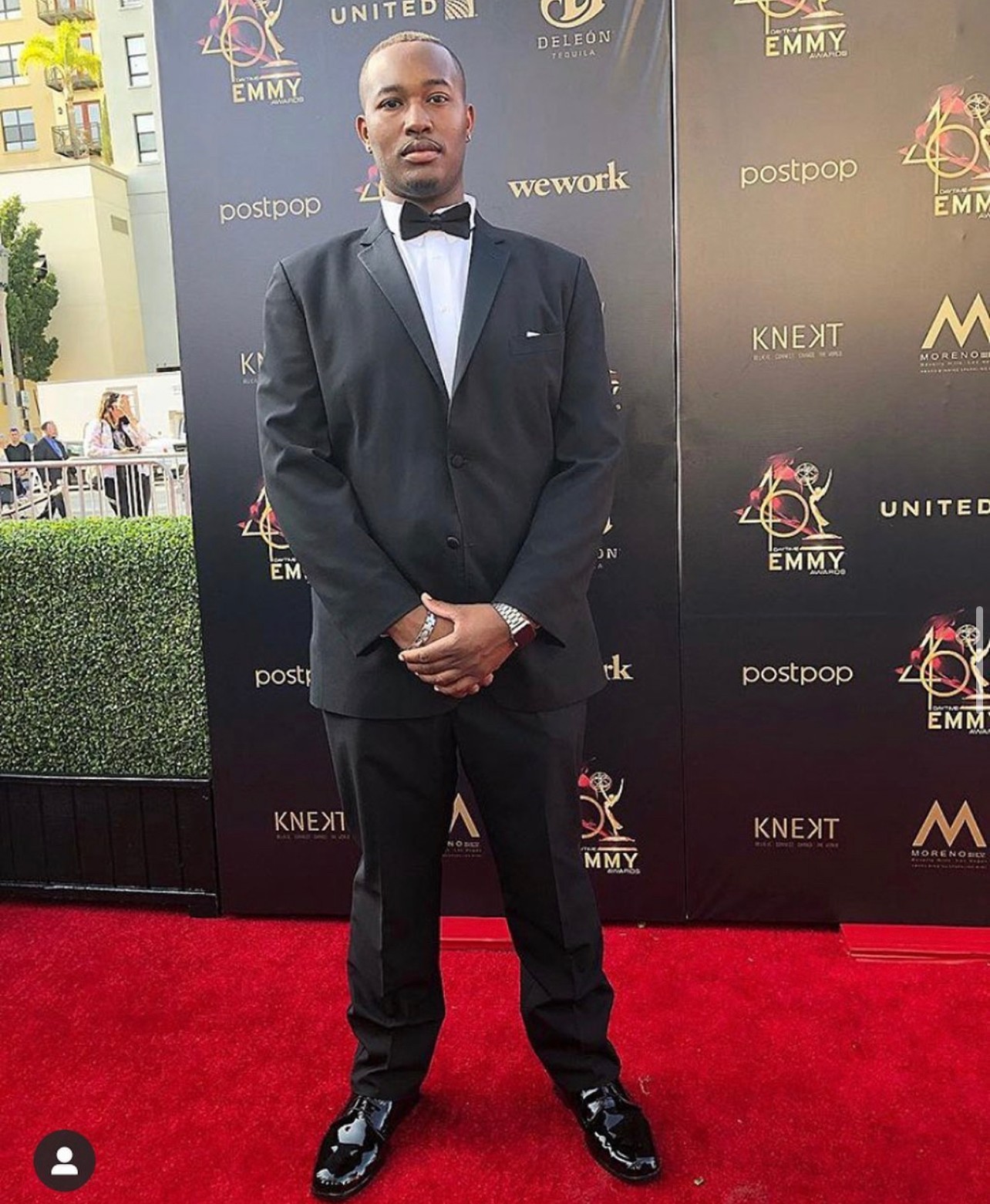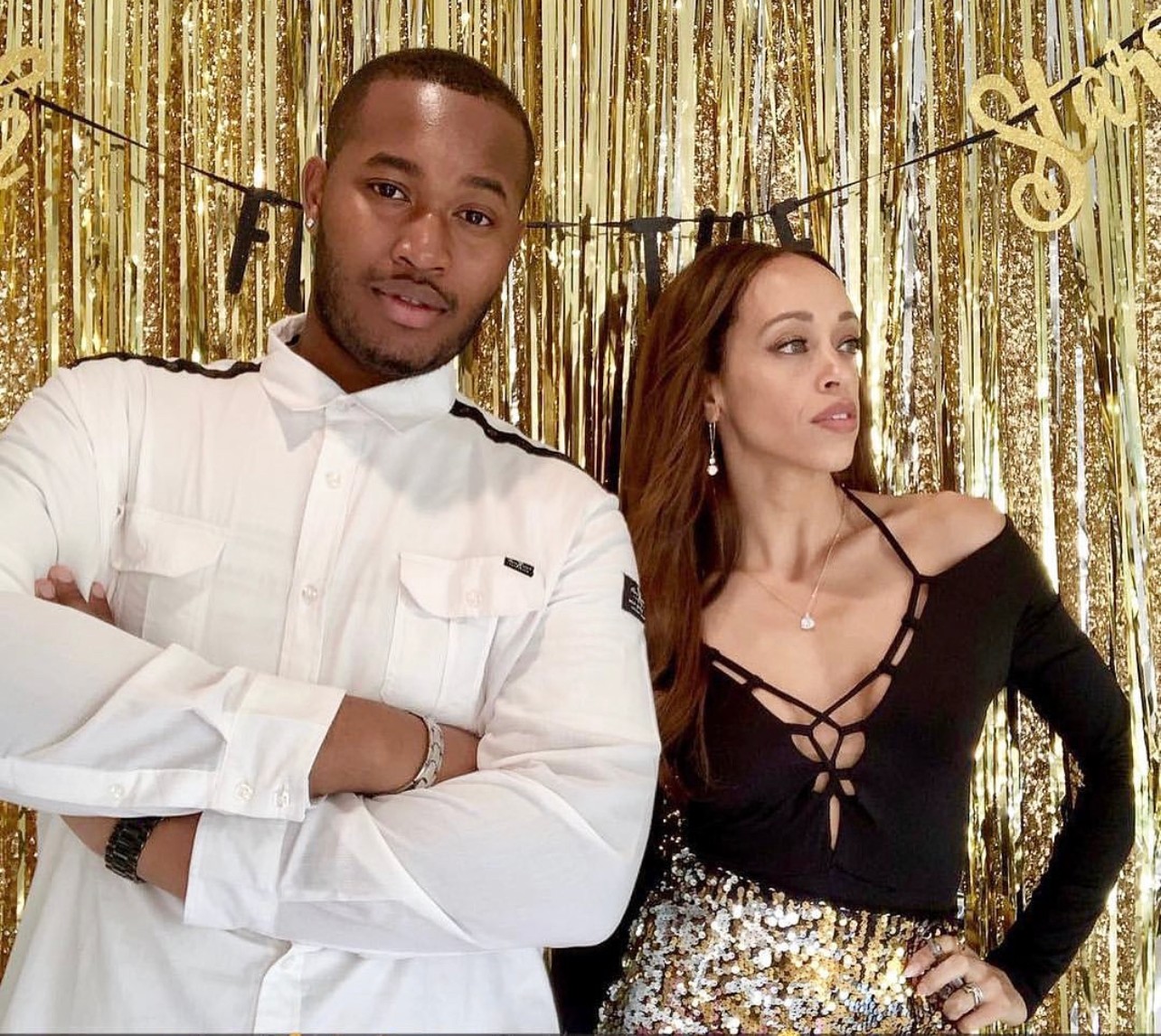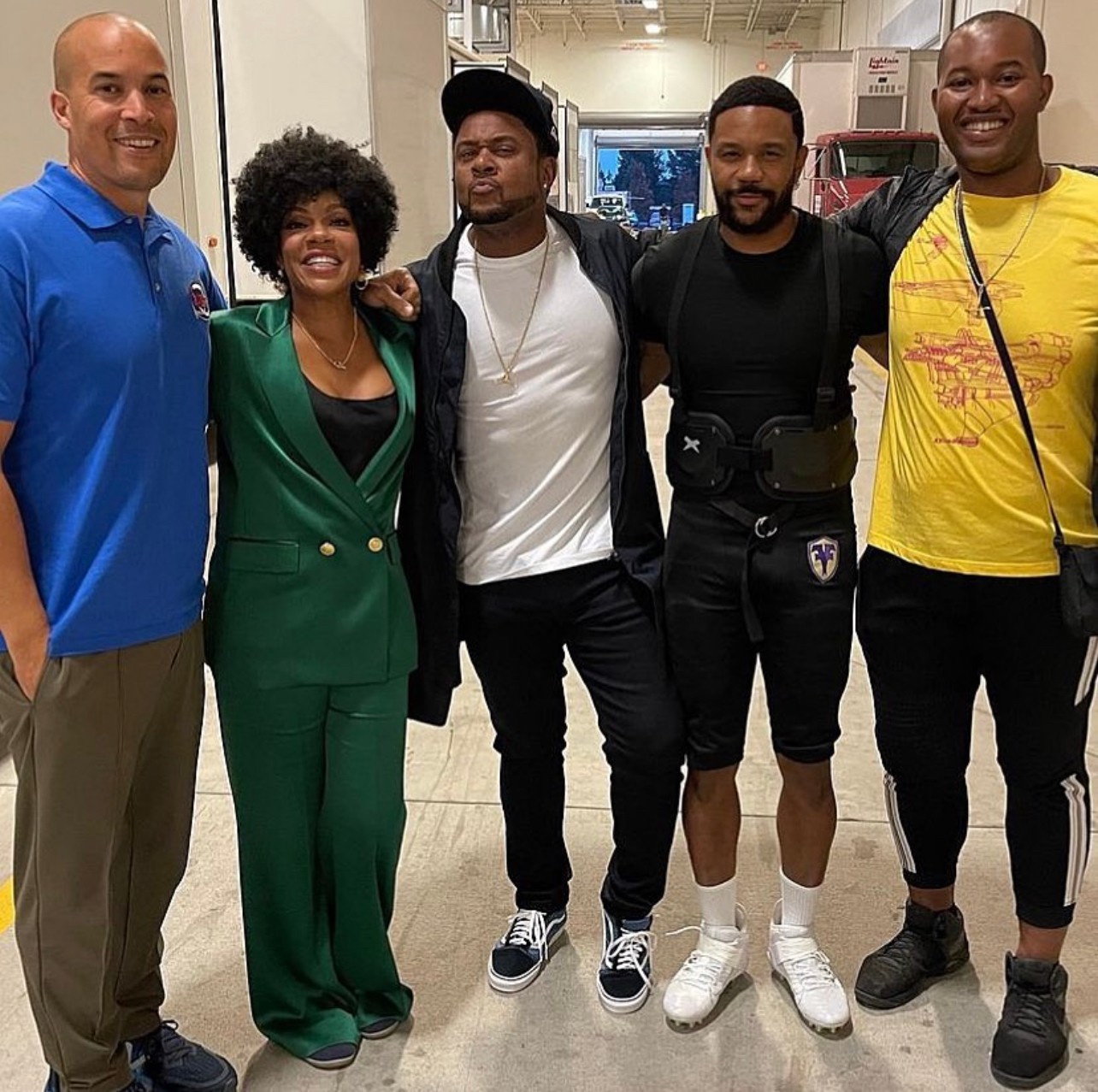 Image Credits
For the "Feature Photo" My headshot, credit can go to "Jeremiah Richardson – RichieRich Productions" All other credits are "self."
Suggest a Story:
 VoyageLA is built on recommendations from the community; it's how we uncover hidden gems, so if you or someone you know deserves recognition please let us know 
here.