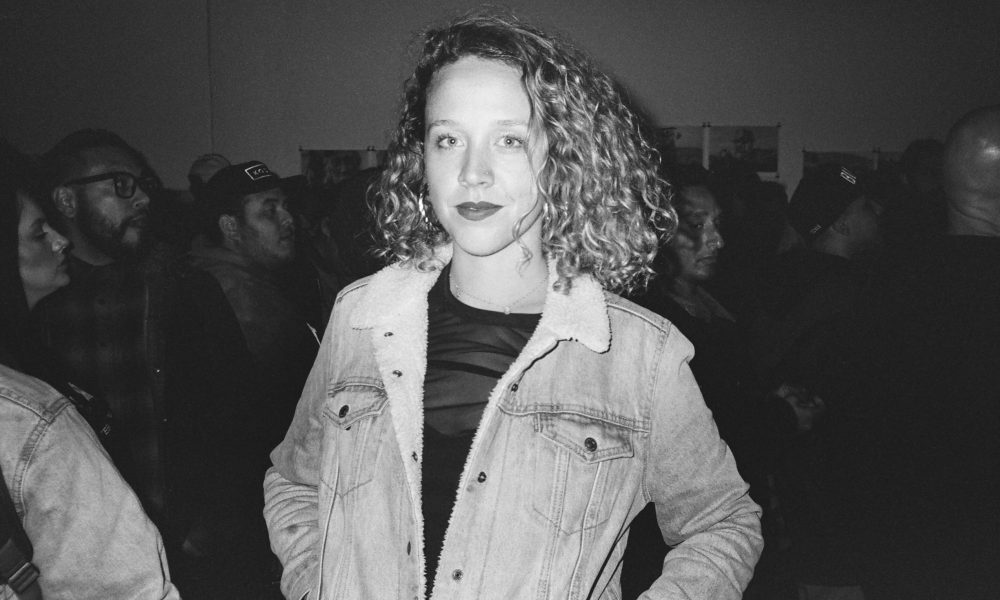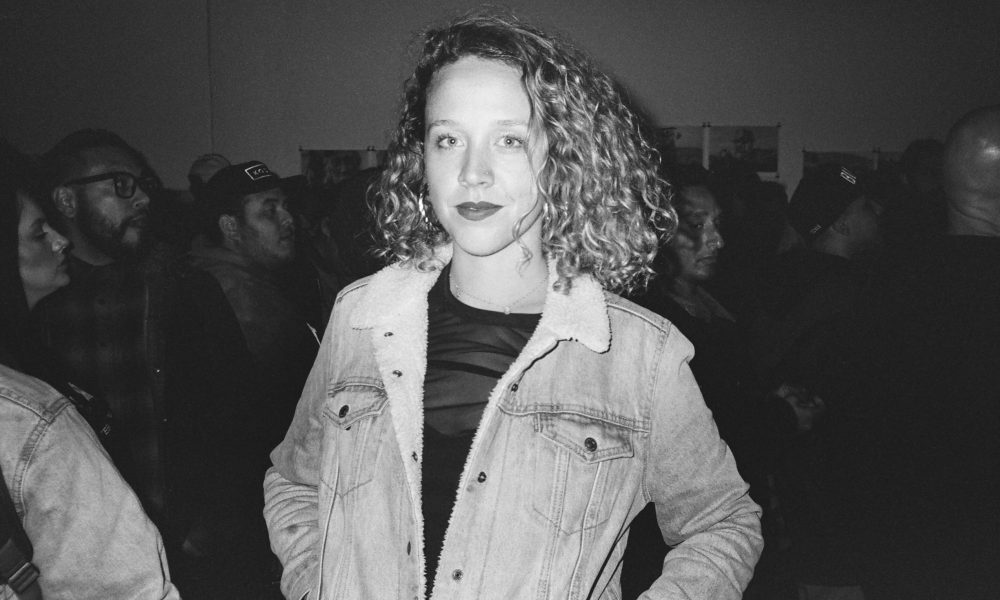 Today we'd like to introduce you to Maiwenn Raoult.
Maiwenn, please share your story with us. How did you get to where you are today?
I remember getting my first Polaroid camera when I was about eight, and then a small point and shoot when I was twelve. I was always paying attention to the environments and people around me. When I was thirteen, I got a Canon AE-1- which I still shoot with today. From a young age, I used the camera to explore my identity, trying to understand the way others saw me versus the way I saw myself. I suffered from body dysmorphia as a teenager and so I started using photography as a way to document my body as well as my friends. A lot of the images included a version of how I wish I looked, a fascination with being skinny. It wasn't the best time for me emotionally, so having a way to express myself through art was a true support system.
When I was fourteen, I signed up for an adult class at Julia Dean studios in LA. I don't remember exactly what I learned but still pretty impressed with myself that I sat in there for three hours once a week and shared my (dramatic, mediocre but interesting) photos on eating disorders with a bunch of 30 years old. To this day, I wonder what they thought of me, or wish I could remember how I spoke about the work. Shadows of my then low self-esteem continue to live within me, but at this time in my life I challenge them. It's something almost all women experience. It's my goal to dive into photo projects that change and disrupt these mindsets.
As I grew more confident in my early 20s, I grew into myself. I started using the camera to empower women which inherently, helped me in feeling empowered. My Senior Thesis in college was a project called "Her Education," where I worked with five women who were in a GED Program for young mothers. I had been teaching with the program for two years and felt so inspired by their stories, their strength, and their perseverance. It ended up being a two way street of learning. I taught them photography, they taught me about the different ways empowerment can shine through struggle, stories, and connection. It was one of the most important and moving experiences of my life and shaped a lot of how I move through the world.
One spring when I was a teenager, I went to New Orleans. My babysitter from my childhood in Rochester, NY, Ariya Martin, moved there post-Katrina and had started a non-profit called The Kid Camera Project. Her inspirational project taught kids photography as a way to work through and tell their stories. We hadn't spoken in years but I went to see what she was doing. I instantly fell in love. I fell in love with New Orleans, I fell in love with teaching photography.
My senior year at Hampshire College, I told everyone that when I graduated I was moving to New Orleans. I spent the next five years there teaching and constantly shooting. I grew so much and yet I started to get restless. I was in love with the day-to-day life, the feelings, the environment and the people but I could feel I wasn't being challenged in the way I wanted. Leaving was probably one of the hardest decisions I made in my adult life, but the things that Los Angeles has taught me in the last year are invaluable. I'm creating a new relationship with the city that I grew up in. When I moved here, I didn't know anything about studio lighting, and so I used all my connections to see which photographers might let me work for free. I was eager and willing to do whatever as long as I was learning.
Sometimes it still feels like I know nothing. But in reality, I've filled in so many empty gaps that I didn't know existed. I just finished an internship at a photography agency called Giant Artists, which taught me a different side of the game, the behind the scenes of the business. My goal is to tackle things from every angle- I want to make my art but I also want to be successful in a way that lets me live off of it. I'm slowly but surely building myself up in ways I never knew how to.
We're always bombarded by how great it is to pursue your passion, etc – but we've spoken with enough people to know that it's not always easy. Overall, would you say things have been easy for you?
I think one of the biggest struggles as an artist is staying focused on yourself and not comparing yourself to other people's success or where they are at in their stories. I spent a lot of time thinking of ways I could be like others whose work I admired or who I saw were successful. I'm learning that if I stick to the things that inspire me- I can do no wrong. I could probably organize my work into three different themes: fashion, documentary and still-life and they might look like three different photographers. I don't know if that's inherently a bad or a good thing, it just is what it is. I see each thing differently. I think it's especially hard in a society where people can approve or disapprove of your work with a double tap of their thumb. Instagram can be a great networking system but if we did everything based off of people's approvals, the world would be bland. Similar to if you waited for everyone to tell you that you are beautiful in order to believe it. It's corny but it's so true— you need to see it in yourself and have that conviction.
I've also learned that having something that you don't share with the world is important. I've been learning guitar for the past year and while I'm no Jimi Hendrix – I can play a few chords pretty good! Being able to play and sing, even if it's for nobody else but myself, feels great. I'm also really passionate about collaging. When I go to museums and stand in front of visually moving collages from artists like Kensuke Koike, Troy Michie or Robert Rauschenberg, my fingers literally start to tingle. It's one of the most relaxing and inspiring activities I do and though I rarely share it with others, that's okay with me. My point is it can be really amazing to have outlets that are just for you.
So, as you know, we're impressed with Maiwenn Raoult Photography – tell our readers more, for example what you're most proud of and what sets you apart from others.
I do portraits for brands, I do headshots, and all my work whether it's commercial or fine-art engages with storytelling. Moreover, a majority of my photography is centered around portraits of women. I've always been inspired by women's narratives, by their power. And it's one of my favorite things in the world to make somebody feel good about themselves. I love working with a team of creative people, stylists, make-up artists, models- and getting to see everything that goes into everyone's passions. I love fashion photography because of the creativity that comes along with it. You get to really play with color, texture, and eccentricity.
I also love documentary photography. I don't show that type of work as often, but I'm always creating things based off of the reality around me, or seeking out new stories. I'm really inspired by photographers like Gordan Parks, Lauren Greenfield, Carrie Mae Weems, Micaiah Carter, William Eggleston and Rineke Dijkstra (to name a few!) They are all very different, but have a type of honesty and at times, grittiness to their work. I also love painters like Barkley Hendricks.
As of recently, I've started a documentary project called "I Will Not Be Made Small." It centers around women's narratives of the first time they encountered their bodies, when they realized that the people around them and society were passing judgment, and how we often shrink ourselves to fit into spaces physically and emotionally. It also explores which moments in their lives changed that feeling of self-consciousness for them. How did they reclaim their power? The goal of the project is to involve women of all ages, backgrounds and identities to see how their stories relate to one another. Overall, I'm really proud of my ability to connect with people. I pride myself on being authentic, inspiring and supportive. Whether I'm shooting my best friend, talent, or a stranger, I'm open and learning new ways of paying attention to who is in front of me and around me. That being said, I'm always looking for new clients and brands to work with!
If you had to start over, what would you have done differently?
I think that's a tough question. You can always think of something you could have done differently. There were/are moments when I look at people I know from Los Angeles who never left and are so much further in their careers – and it will make me think about how maybe if I would have never left then I would be too. But my time in New Orleans was invaluable. It changed the way I do art but more importantly, it enhanced the way I saw people, my values, and re-enforced the idea of what type of community I emotionally thrive in. It also taught me so much about teaching and about working with youth.
I've always taken photos, I've always made it a goal no matter where I was to challenge myself to be better, and from there you just have to kind of take your hands off the wheel and let it all unravel. The only thing that I don't necessarily regret- but I know doesn't help me- is not being productive, not making art, not connecting with people. If I get lazy or in a depressed space- I don't push myself as hard. Those moments make me stifled. If there is anything I would do differently in the future, it would be to be less hard on myself.
Work hard at what you have and recognize when you can do better for you. Ultimately, a lot of it is just a "one step in front of the other" for me- I try to keep my dreams big, my intentions real, and the people around me inspiring. Half the time I feel like I want to give up and the other half, I'm driven and exhilarated. It's the second half that keeps me going. When I know I've taken a powerful and energizing photo, you will find me driving in my car screaming with joy and exhilaration. I channel that feeling back into my photography and the people I work with and for.
Contact Info:

Image Credit:
Portrait of me: Beau Patrick Coulon; All other images: Maiwenn Raoult
Suggest a story: VoyageLA is built on recommendations from the community; it's how we uncover hidden gems, so if you or someone you know deserves recognition please let us know here.
Check out the VoyageLA Podcast: