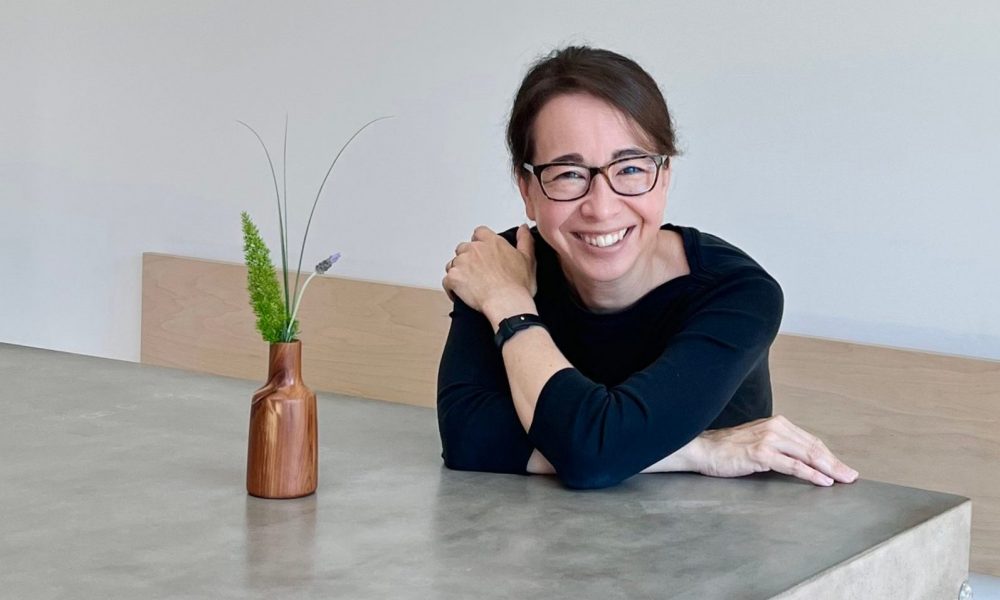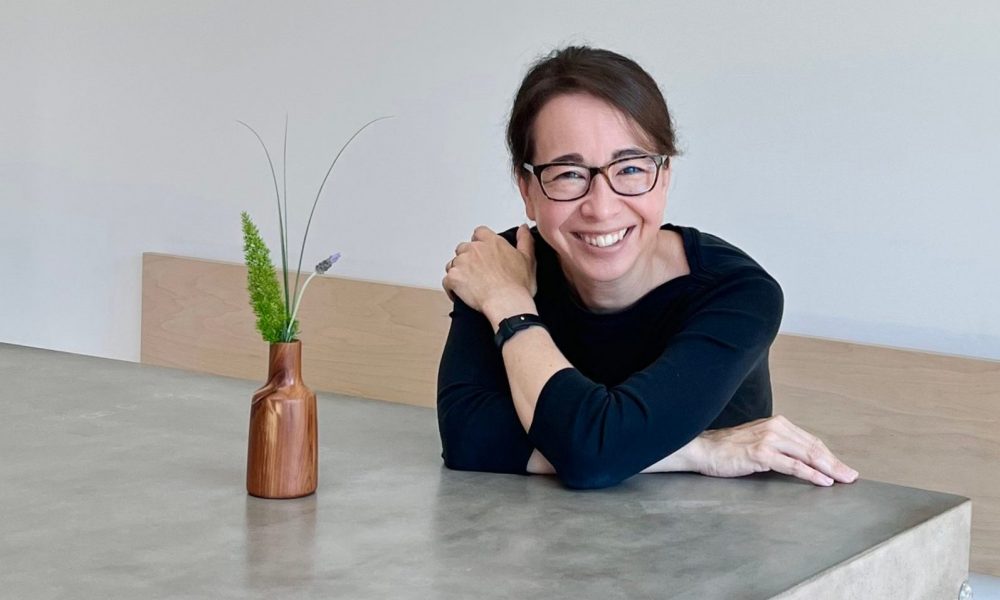 Today we'd like to introduce you to Mai Suzuki.
Hi Mai, so excited to have you with us today. What can you tell us about your story?
Guten Tag! I was born and raised in Germany. My father, a Japanese artist, and my mother, a German photographer exposed me to design and art from a very young age. Growing up in a creative household with two different cultural influences may sound very exciting, but it wasn't always easy. Financial struggle for example, has shaped my identity as well as my design sensibility and I'm thankful for it now.
A formative experience I remember vividly is when I wanted a toy kitchen as a little kid so badly but we couldn't afford it. So my sister, who is 8 years older, made me one out of cardboard. It was the best kitchen ever! It had every detail you could imagine. Ever since I have been making things with my own hands with the ambition for it to be even better than something you could "just" buy.
Before I moved to Los Angeles in 2013, I primarily worked in adverting agencies. I started my career in 2001. So, back in the day, the work process was much slower (just realizing I'm using this old person's phrase). We sent out color proofs by actual mail to the client for approval, print files were sent on CD to the printer, etc. With the new technologies, everything got quicker and every single work step was affected – not always in a good way.That shift in the industry gave me pause to rethink my career choice and passions.
My first job in the US was as a packaging designer… in a warehouse – Not the creative, re-purposed kind. The kind that is air-conditioned 24/7 without any daylight – a "creative" work environment I didn't know existed (it would have been an illegal workspace in Germany).
After 15+ years of working in a similar line of work, instant creativity on the computer, I made the leap to reset entirely and start from scratch. Ever since college, my true passion and interest focused on "hands-on design" -manual, analog creation.
Being a novice again and learning the woodworking craft beginning with the fundamentals was very humbling yet immensely rewarding at the same time. Most of my teachers and colleagues were double my age but welcomed me into their community immediately and became dear friends – maybe I am an old soul after all. Creating with my hands and getting immediate haptic feedback by the material is truly what I love. If the modernist's mantra is "form follows function", mine is probably something like "design follows material".
The purity of working with nature, emphasizing the beauty of the material and giving it an additional purpose by transforming the shape is so very satisfying. I started experimenting by adding leather details to the bowls and vessels and now I work with both materials. My passion lies in the real and tangible -freed of clutter- something you can feel and smell -Something you can only achieve through craftsmanship.
Would you say it's been a smooth road, and if not what are some of the biggest challenges you've faced along the way?
It's been quite a windy road… When I moved to Los Angeles, I had never been to the states before and I certainly never thought to be in school again – as a "language-student" at a local Community College. The only way for me to move to my then-boyfriend (now husband) was via a student visa. Feeling (and being) completely dependent on another person in a foreign environment after having been an independent professional woman for over a decade, I had to let go of control – something I felt very uncomfortable with. Insecurities were magnified as I had a hard time communicating in a different language, surrounded by classmates who had just graduated high school.
Once I was allowed to work (a whole 'nother windy road) and aimed with improved but still basic communication skills, I was able to find my first job as a packaging designer for an all-American food company. It was creatively not the most, let's say, demanding, but a place where my brain was able to accelerate the translation of my thoughts and ideas from German to English and actually verbalize them before the conversation had moved on.
After the novelty, excitement and frustration of adjusting to a new environment wore off, I quickly realized the inherent misalignments of what I valued were common globally. Fundamentally, non-creative (e.g., design department in the food industry) companies do not foster a truly creative thought exchange and "good-enough" is a typical attitude for the design side of the business. On the other hand, "creative" firms (i.e., digital ad agencies) I served most of my career in also display a "good-enough" attitude, albeit for other reasons, primarily due to the incredible pace in which creative outcomes need to be generated.
"You are too old to start something new" had been what I had told myself for too long but in 2018, I finally… finally(!) decided to take destiny into my own hands. "Starting new" this time around wasn't (and still isn't) easy either -but any mistakes and redos are based on my own standards and sensibilities, at my own pace. One of the challenges I am trying to overcome now is to have the patience to put something I am working on away and not to give in to the urge to force an outcome. And I have help from our 20 months old son to learn that lesson.
Thanks – so what else should our readers know about your work and what you're currently focused on?
I am a designer. My joy, interest and passion is making nice things – across multiple disciplines.
However, with maiWERK (Werk is the German word for handiwork) I focus now on handcrafting items by woodturning (wood bowls and vessels) as well as leather crafts (key chains, purses and any kind of accessories). maiWERK initially started with custom pillow dolls that try to capture each individual style and personal fashion sense, as people send me pictures of their loved ones (including pets). Seeing or hearing my customers' reactions to their customized pillow dolls is heartwarming and extremely satisfying and puts a smile on my face every single time.
While I'm still mainly known for my work as a graphic designer with a focus on branding and packaging design, I am the most proud of the fact that I have overcome the fear to go pursuing my passion and allow my instincts to guide me. The balance of control and letting go of it is a dichotomy prevalent in my work. In woodturning for example, I try to let the material guide and surprise me. I may have a rough idea before I start but ultimately, I have learned that trying to control everything won't result in the best outcome. On the other hand, leather crafting is the polar opposite where I have to plan every single detail from start to finish in order to be successful.
maiWERK is still at the very beginning of its journey and I enjoy every moment of it.
Any advice for finding a mentor or networking in general?
The single biggest advise is being able to admit not to know something and not to be afraid to ask a seemingly stupid question. Learning from someone who appreciates this is the first step in knowing you've found a good mentor.
Maybe another is that there is a difference between watching a YouTube tutorial versus learning the same thing by observing a real person in real life. I cherish my septuagenarian and octogenarian woodworking buddies who have taught me so much in many intangible ways. Stay humble, and learn always.
Contact Info: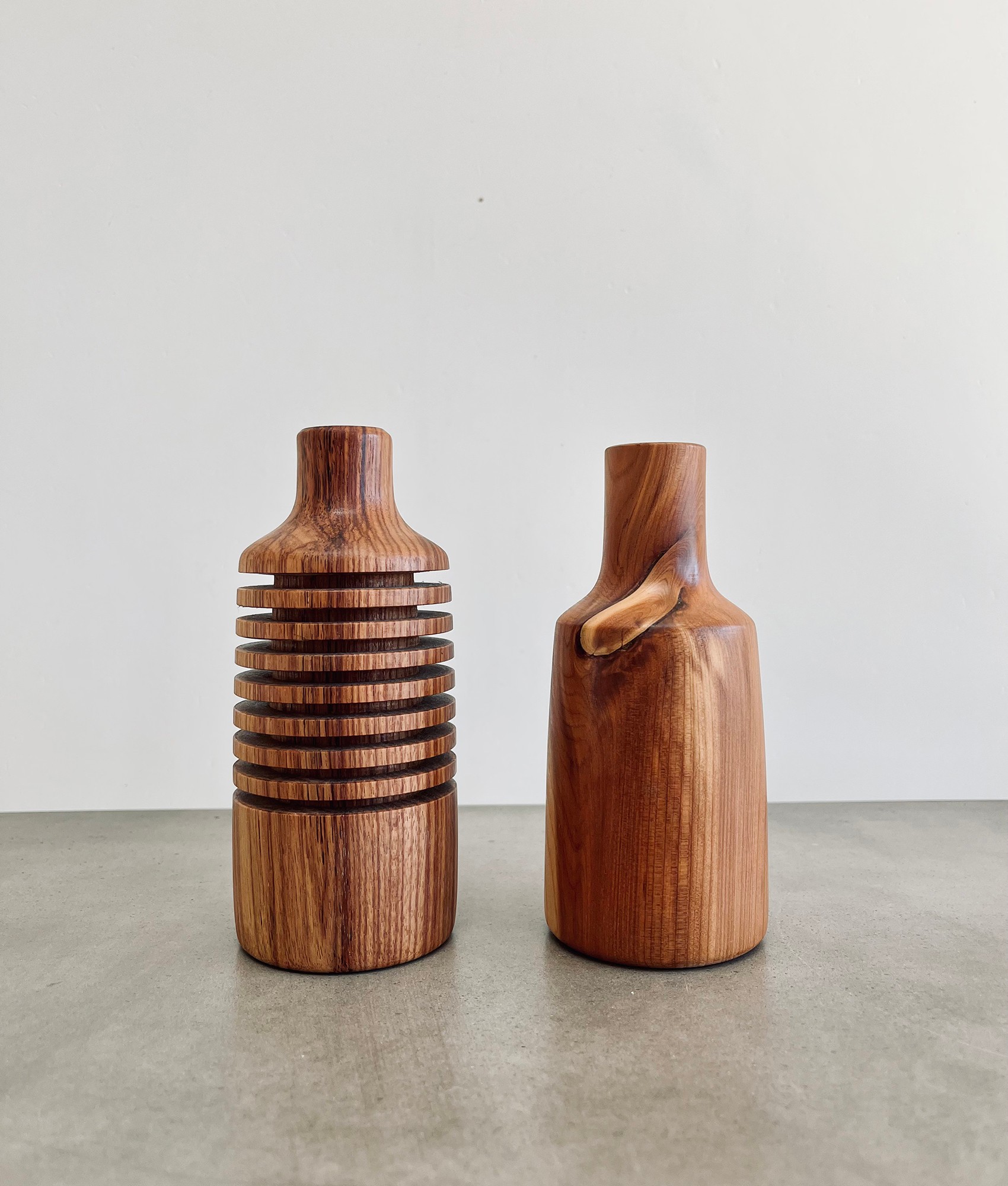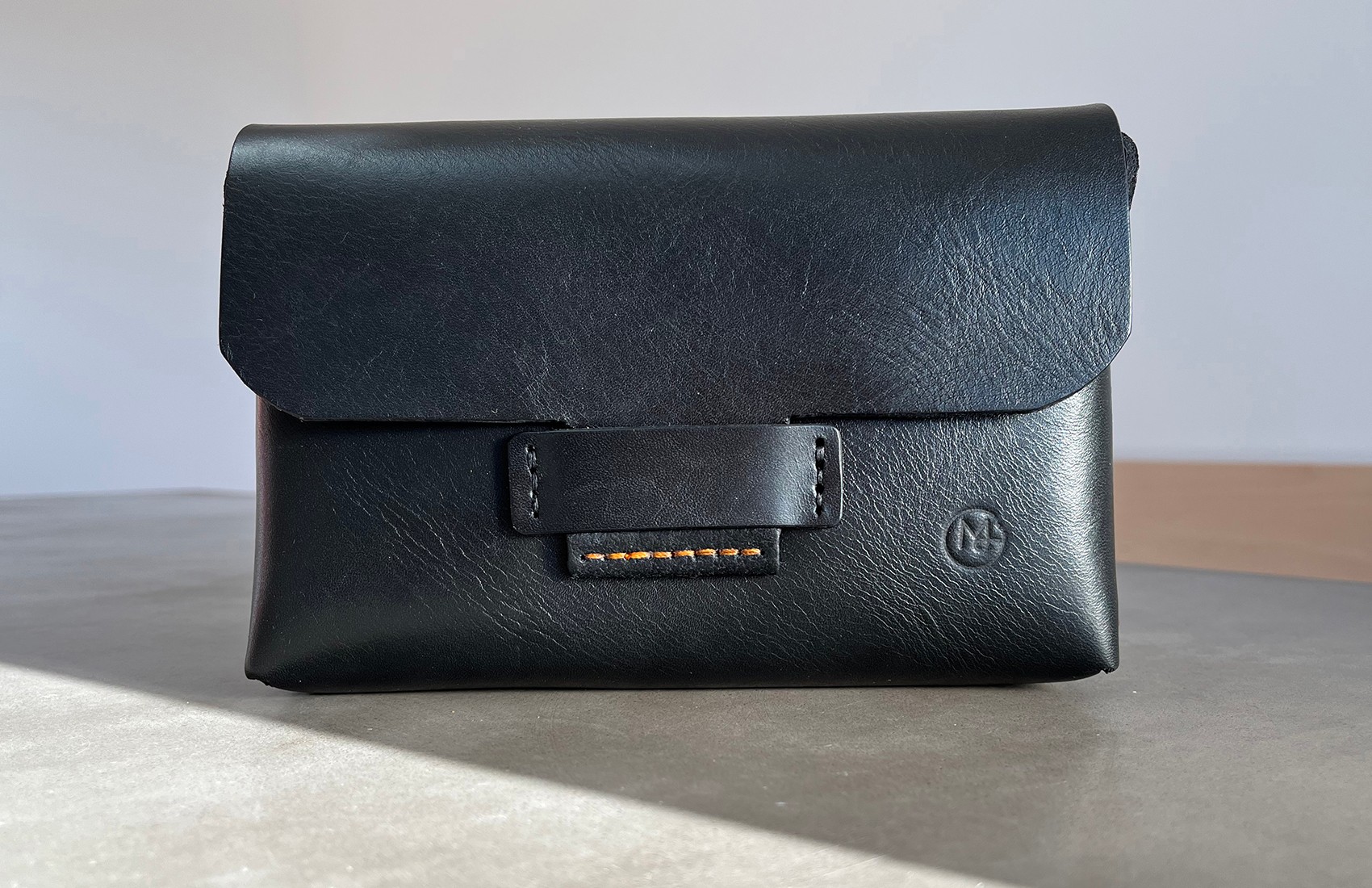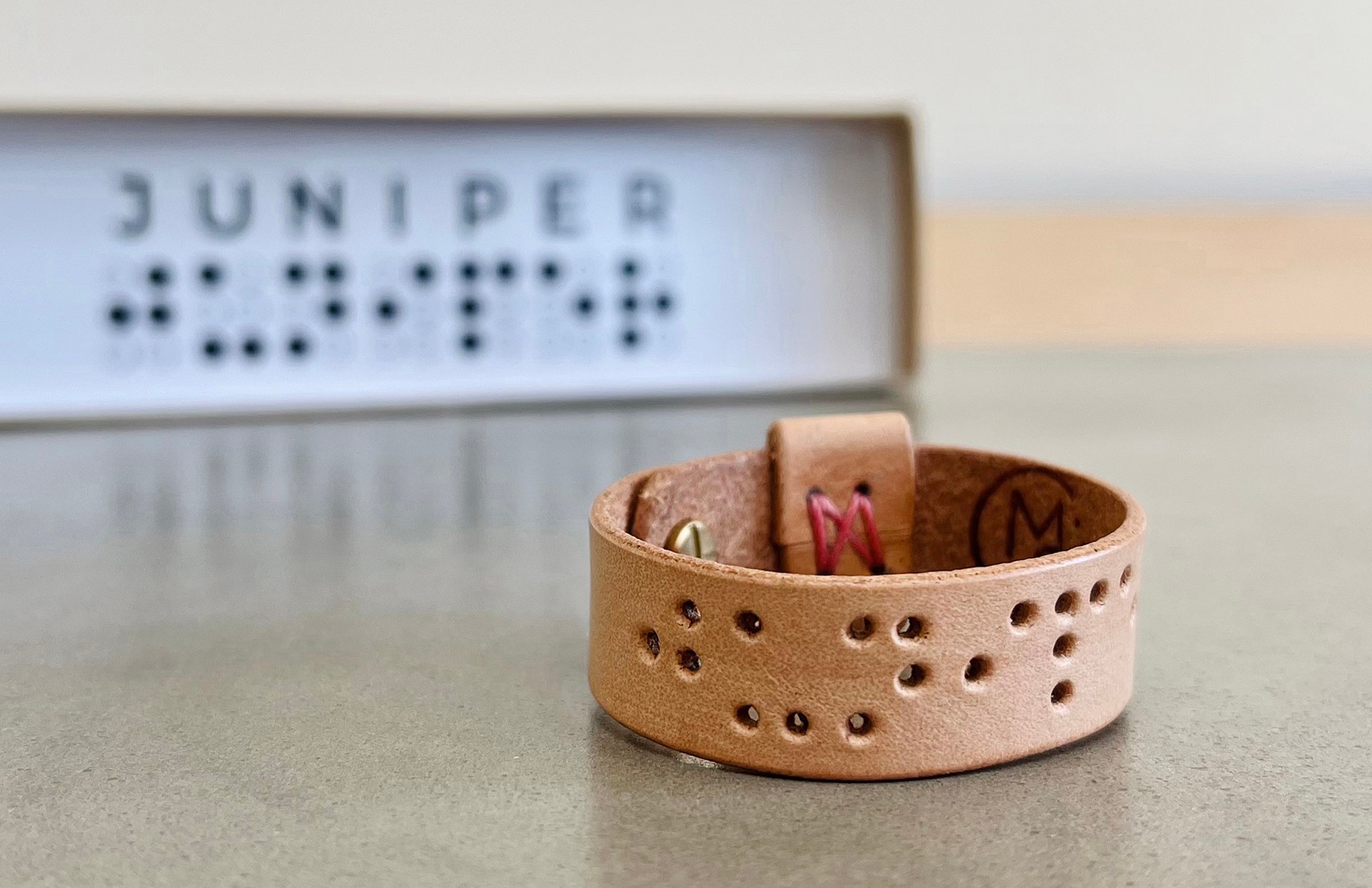 Image Credits
Satoshi Teshima & Mai Suzuki
Suggest a Story:
 VoyageLA is built on recommendations from the community; it's how we uncover hidden gems, so if you or someone you know deserves recognition please let us know 
here.