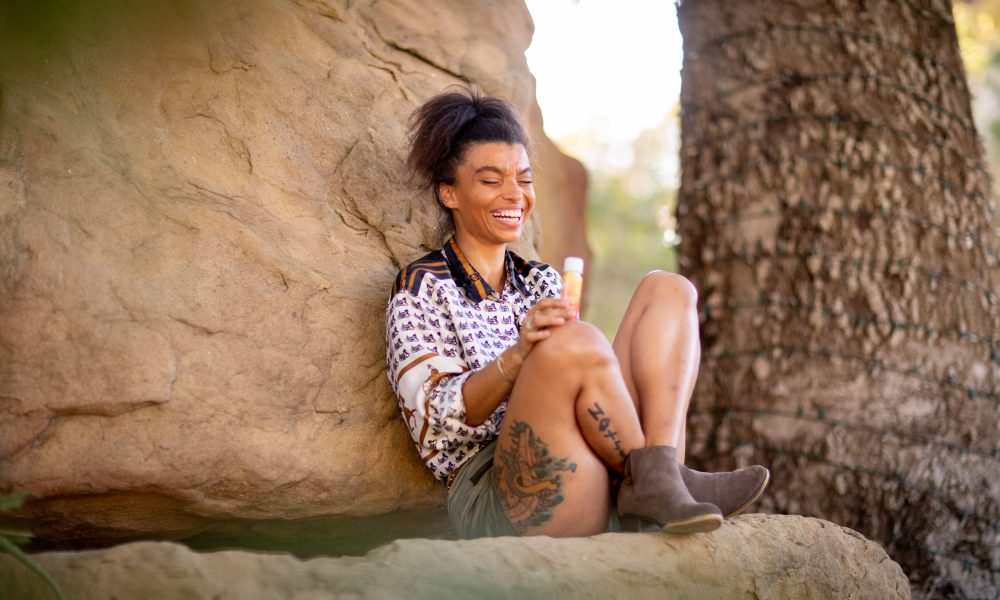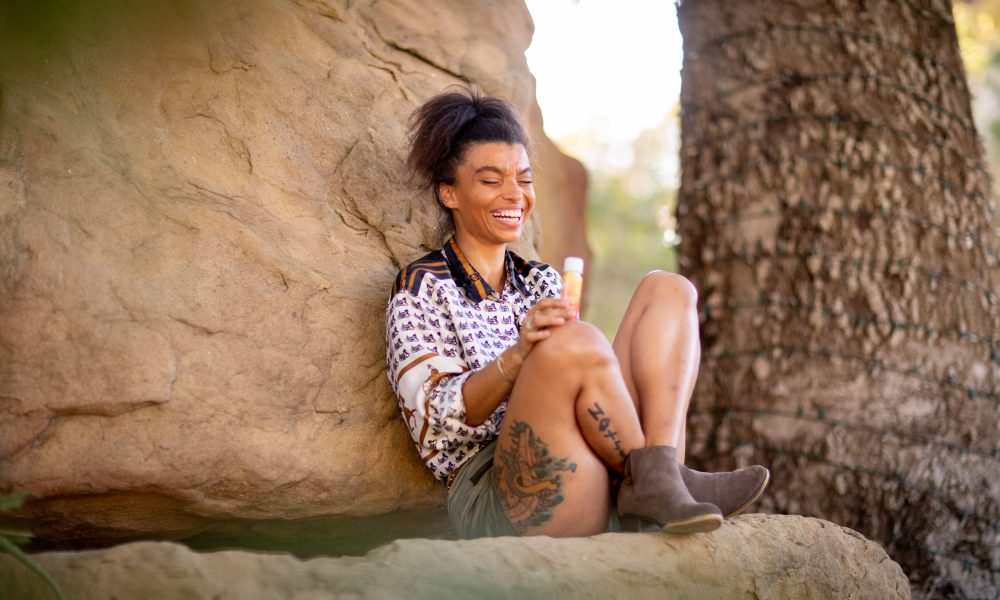 Today we'd like to introduce you to Maggie Wilson.
Maggie, please share your story with us. How did you get to where you are today?
Metaphysical AF started in 2018 when I saw a niche in the podcasting world that hadn't really been explored. Meta means "Beyond", so the sheer definition of the word is the study of what we know beyond the physical. It's the quantum aspects that we all embody or more likely have forgotten how to embody. The realm of Metaphysics and healing represented by a female in the black spiritual community is relatively small. There is no shortage of people talking about spiritual awakenings, astrology, witchcraft, and the Aquarian age, but what I found that the same people were talking about the same topics with the same people and "experts". I saw a gap as a black mother who happened to be a Reiki Master dubbed "Healer" by a member of The Wutang Clan. Metaphysical AF came from me knowing I was always going to be a "healer", don't think I am saying, "I heal people", I don't believe that other people can heal the wounds and traumas others carry around. I don't heal you but I can give the tools to heal your own self. I believe I can give people valuable knowledge that comes from experiencing more trauma in 30 years than anyone should.
I believe when we choose to believe that we have each chosen our journey and path, it will empower more people to be conscious in this reality. I always knew the path I was going to take and because I was taught to listen to it early, I have faith anything I want to achieve, I will. I created a new platform to share experiences and education as a black woman and mother in the community so other men and women could gather the tools for their own unique toolboxes and be the healthiest they can be. So many people are addicted to suffering and create horrible realities for themselves with the programs they have been told are the "should's" of the world. Metaphysical AF is here to give the listener the power back and realize they are beyond the physical! That's why the pioneer episode is titled "What Type of Psychic Are You?". Everyone doesn't realize they don't have to hire someone to do an 8-week course to "balance your chakras" or talk to your dead loved ones. Spoiler Alert: We are ALL Mediums! You won't find any lack or scarcity brain within the Metaphysical universe. I like to say I help people to find their true divinity and then enable them to use it everyday.
We're always bombarded by how great it is to pursue your passion, etc – but we've spoken with enough people to know that it's not always easy. Overall, would you say things have been easy for you?
The road to here feels like that section of the ten that is always under construction. You're not sure if your tire is flat or if it's just a really bumpy section. My mantra is, " I didn't come here to fail." So every bump in the road has been a catalyst for me figuring out what lesson am I learning from my highest self. No one is coming to save you, so we might as well take accountability to the way our lives unfold. Challenges are the reasons we evolve and if we avoid challenges, we stay stagnant. If it doesn't push you out of your comfort zone then your brain can't create new neural networks that enable us to be better humans. Growth means going "beyond" your comfort zone.
Please tell us about Metaphysical AF.
Metaphysical AF is known for creating a space in the world where people can go to start to learn more about Esoteric Studies, The Mystery Schools of Atlantis, Teaching of Thoth, and so much more. I have been a student of Eastern Medicine and metaphysical practices for 18 years. I left the Jehovah's Witness church and started learning about my ancestors, ancient practices passed down through the indigenous tribes of my home, and absorbing anything the church would say was "off the devil". I have been a Reiki Teacher and Master for a decade now starting in Tennessee and expanding into more open mined territory. What started out as a Myspace Blog years ago really turned into something that people all over the world enjoy. Listeners in France and Australia express how they love my accent and how my voice soothes them into a lesson that then enables THEM to do more research. I started as a beginner in Astrology at age 11, as most people do, you move beyond astrology and deeper into the practices which are the foundations of life. I've always been known for being the person who can explain why people are feeling the way they feel by guiding them into heightened states of awareness using Metaphysics. I specialize in giving you the tools to dive into whatever your unique path holds. It's not a one size fits all spiritual bag. No two paths are even similar.
What were you like growing up?
I was a very talkative and active child. I spent many hours outside as my brother and I were on the tail end of the generation of latch key kids and "home before the street lights came on". That ended quickly when I was seven and we went to live in a women's shelter for two weeks as my mother fled an abusive alcoholic. We moved to a new town and essentially started over. I began writing more and more. I loved to write and was constantly trying to get my mother to give me her pens and paper. I was raised by a single mother who raised me on disability and in government housing. I was the one of 5 black children in my elementary school in the tiny town I grew up in. I would sit and sing along with my Mariah Carey and Boys II Men CDs for hours and joined the choir at the age of 10. I was the youngest of 7 children who were spread out over three decades when I came into the family. My music taste was influenced by this and I was a child who you had to tell to turn off the radio. Every week there was a new song I wanted to share with my mom, this was one of many ways her spirit still communicates with me. She would stand in the back of the house and make me sing on key loud enough for her to hear me. She was always very encouraging and shaped the way I grew up on many levels. Music helped me grow up time and time again, it was my healing tool and still is. I was always interested in teaching and being someone that people came to for advice.
Contact Info:

Image Credit:
Ben Hoffman – Ashlee Baldwin
Suggest a story: VoyageLA is built on recommendations from the community; it's how we uncover hidden gems, so if you or someone you know deserves recognition please let us know here.