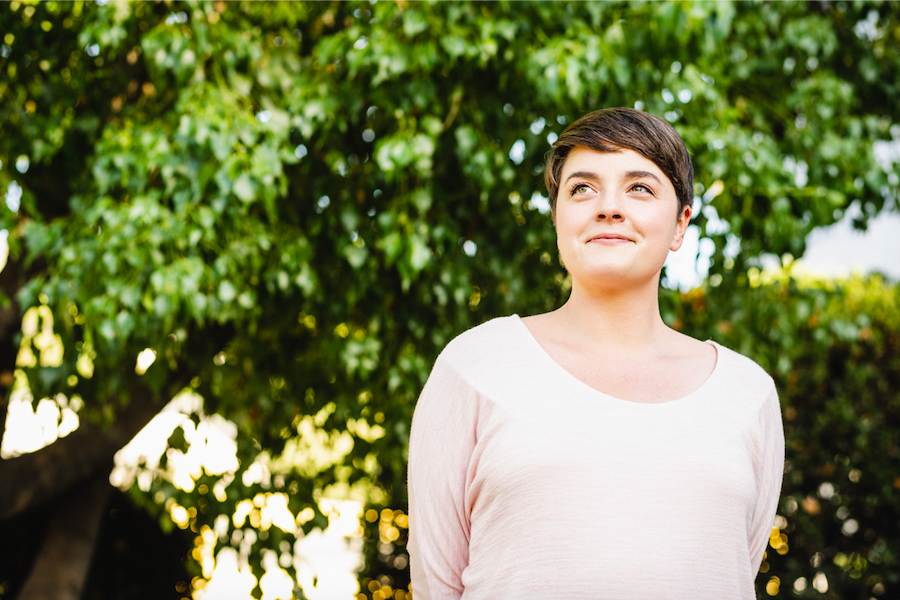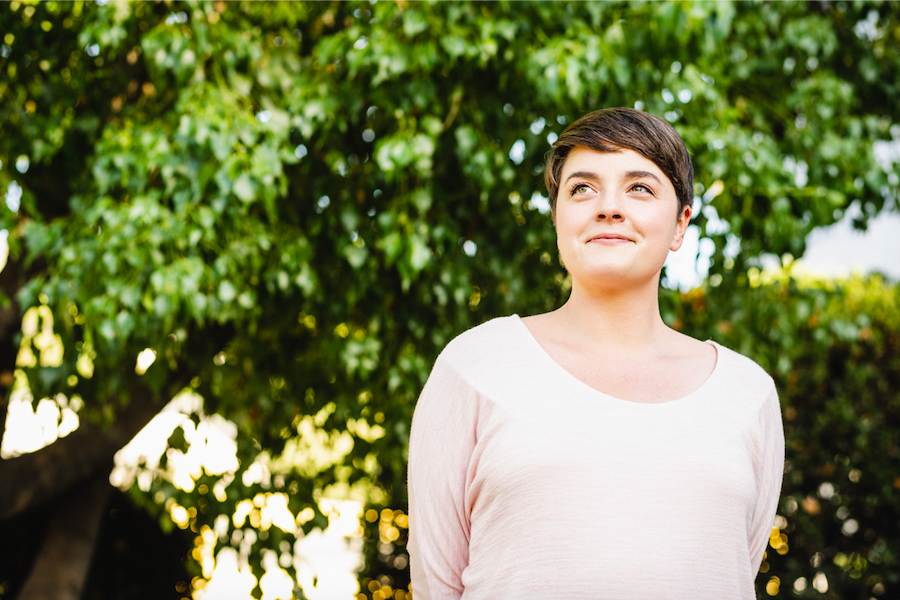 Today we'd like to introduce you to Maggie Gottlieb.
Maggie, please share your story with us. How did you get to where you are today?
I'm a female-forward comedy/dramedy writer. I also produce, direct, and perform in content for stage and screen. My narrative impulses go back to my early childhood in Chicago and the surrounding suburbs. Whether faking a fever to stay home from school, re-enacting movies for a crowd of unwitting bystanders, or creating "hilarious" fake identities in the early days of chat rooms, I was constantly spinning stories.
As the years went by, I brought my wild ideas to life through community theatre, competitive dance, and a parade of unnecessarily elaborate school projects. I always loved movies and television, but making them professionally felt like a far-off, unattainable dream. The parent pleaser/worrywart in me also longed for a solid backup plan.
In college, I studied art history, which I found deeply fascinating and staunchly serious. I continued performing on the side, telling myself it was "just for fun". Acting led to the thrilling world of improv and sketch comedy, which I began to take increasingly seriously. I trained and performed with many of Chicago's renowned comedy institutions, including iO and The Second City. Comedy led to writing for both stage and screen. I thought that, one day, I would stumble onto a career path that combined all of my seemingly disparate interests.
When I graduated from college, the reality of the post-Recession job market swiftly set in. I attempted to wait out the economic storm in graduate school, but my personality was decidedly unsuited for academia (way too much solitary library time for my taste). Even if the content was serious, I longed for an environment of playful collaboration. I was increasingly drawn to write about experimental media, and the boundaries between "high" and "low" art became blurrier with each passing day.
I was fortunate enough to find a thesis advisor whose work I admired and company I enjoyed. She encouraged me to finish my degree and to write about whatever the hell I wanted, which turned out to be critical analysis of movies and television. Among these projects was my master's thesis, a study of the 1983 Sesame Street television special "Don't Eat the Pictures".
After years of splitting my energy between my passions and my various day jobs, I decided to head west, manifest my own destiny, and try my hand at TV writing. While I did not follow a traditional path, my forays into art and comedy were both invaluable to my eventual career in entertainment. Not only did my extended self-education help me form a deeper understanding of the creative process, I picked up a number of interesting stories along the way.
That sounds like quite the interesting thesis paper, we hope you'll share it with us one day.  We're always bombarded by how great it is to pursue your passion, etc – but we've spoken with enough people to know that it's not always easy. Overall, would you say things have been easy for you?
Starting a new life in Los Angeles was definitely a challenge. In 2015, my shiny new fiancé and I packed our bags, jumped onto Route 66, and naively arrived in LA without job prospects, a home, or any semblance of a real plan. Between that, the 2016 election, and planning a wedding, the beginning of our LA story felt like quite a bumpy ride. We took a leap of faith, thinking the universe would catch us. It eventually did, just not in the ways we originally expected.
In a moment when the job hunt seemed fruitless, I followed a piece of advice I was given. While this is certainly not the case for everyone, I was told, "In LA, you have to be an assistant to somebody important before you can be somebody important." I definitely didn't relish the idea of starting from the bottom, but I decided it was worth a shot. My first assistant job was not in entertainment. It wasn't even entertainment-adjacent, but it got me the experience I needed on paper.
Eventually, a production company took a chance on me and offered me my first industry job. Assistants aren't always well-compensated, so I often struggled financially, picking up the babysitting gigs to make ends meet. I felt disheartened that my career wasn't progressing as quickly as I'd hoped, but I stayed in LA, kept my head down, and I continued to do the work.
My years in comedy made me accustomed to immediate feedback from an audience (for better and for worse). By comparison, writing felt like a lonely pursuit. As a remedy, I joined a writer's group, networked, asked for help, asked for feedback, networked some more, and applied to a maddening number of festivals, competitions, and fellowships. One day, I received a call asking if I wanted to interview for a showrunner's assistant position in scripted TV. The showrunner happened to be someone whose kids I babysat years earlier.
Luckily for me, if you can trust somebody with your children, you can generally trust them with your calendar, call sheets, and coffee order. I interviewed and got the job. This unexpected turn of events reminded me to always lead with "yes" and demonstrate a can-do attitude. It's crucial to know your worth, but it's equally important to prove your tangible value to the people who hold the cards.
Having a creative drive can be both a blessing and a curse. There are loads of obstacles to face while building a career in a deeply competitive industry, but self-doubt is by far the biggest challenge. If you're like me, you may have a discouraging voice in the back of your head saying things like, "Why keep going? Why pour your heart out? Who cares about what you have to say? Am I throwing proverbial spaghetti at the wall? Is this what yelling into the void feels like?" It's never easy to push through, but I have come to realize that I cannot thrive if I'm not collaborating with other people to bring ideas to life. The road has been long and winding at times, but I'm learning to enjoy the journey more each day.
Learning to enjoy the journey is key, it's something we hear over and over again from our interveiwees and really seems to be an important lesson. We'd love to hear more about your work and what you are currently focused on.
I currently serve as assistant to the showrunner (creator/head writer/executive producer) of a popular, long-running TV show. I'm learning a ton about the ins, outs, ups, and downs of how television gets made. Some days, the work is extremely challenging, but it's refreshing to be surrounded by funny, hard-working, writerly people with similar goals. Each day, I park my car next to a picturesque view of the Hollywood sign, walk into work, and help bring episodes of TV to life. It's easy to get wrapped up in the minutiae, but when I zoom out and think about it, that's pretty effing cool.
My own writing has also started to get some exciting traction. My spec script for Netflix's Unbreakable Kimmy Schmidt won the Comedy Teleplay Spec category at the 25th annual Austin Film Festival. This award was a dream come true and kick in the pants to keep the momentum going. I was also recently awarded the Encore Producer's Award by Hollywood Fringe Festival for an original play called The Elevator. I co-wrote, produced, and performed in "Yell at a White Man", a video finalist for Best Original Sketch on WhoHaha.com (a female-focused comedy website headed by Elizabeth Banks).
Right now, I'm working on a new hour-long pilot and short film that's set to shoot this winter. I also enjoy creating opportunities for other people, so after my Austin Film Fest experience, I started producing a staged reading series cheekily called Nobodies Reading Specs! So far, it's been a fun, rewarding project and a great opportunity for writers and actors to get together and celebrate each other's work.
Has luck played a meaningful role in your life and business?
In this country, creative people don't often get the support, education, or resources that they need. I have been lucky in countless ways, and I'm deeply grateful for the people in my life who have supported me thus far. My husband, friends, family, teachers, coaches, advocates, therapists, cheerleaders, and even my dogs encourage me to keep going when inertia tries to weigh me down.
They ground me in my more anxious moments, distract me from disappointments (usually with pizza), and remind me to celebrate even the smallest successes (also usually with pizza). Even with luck, you may only catch lightning in a bottle once or twice in the course of a career. Given the exclusive, at times inhospitable, nature of the industry, I'm honestly thankful to anyone who has ever given a deserving person a leg up, a read, a job, or a chance to make something great.
Contact Info:
Website: www.maggiegottlieb.com
Instagram: @MaggieGottlieb / @NobodiesSpecs
Twitter: @MaggieGottlieb / @NobodiesSpecs
Image Credit:
Keith Pratt: @kep.exe
Jack Plunkett
Matt Shivers
Suggest a story: VoyageLA is built on recommendations from the community; it's how we uncover hidden gems, so if you or someone you know deserves recognition please let us know here.