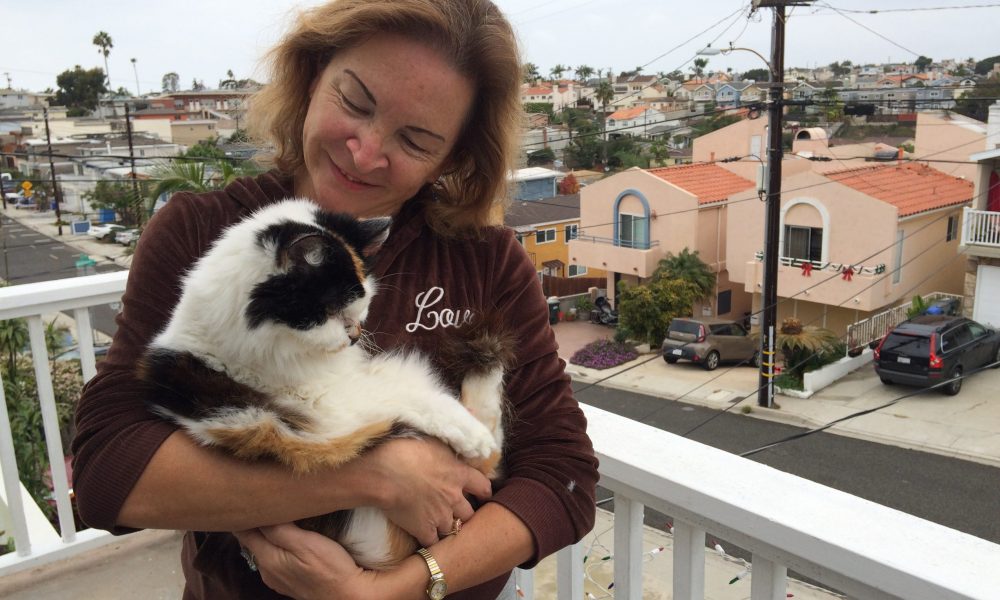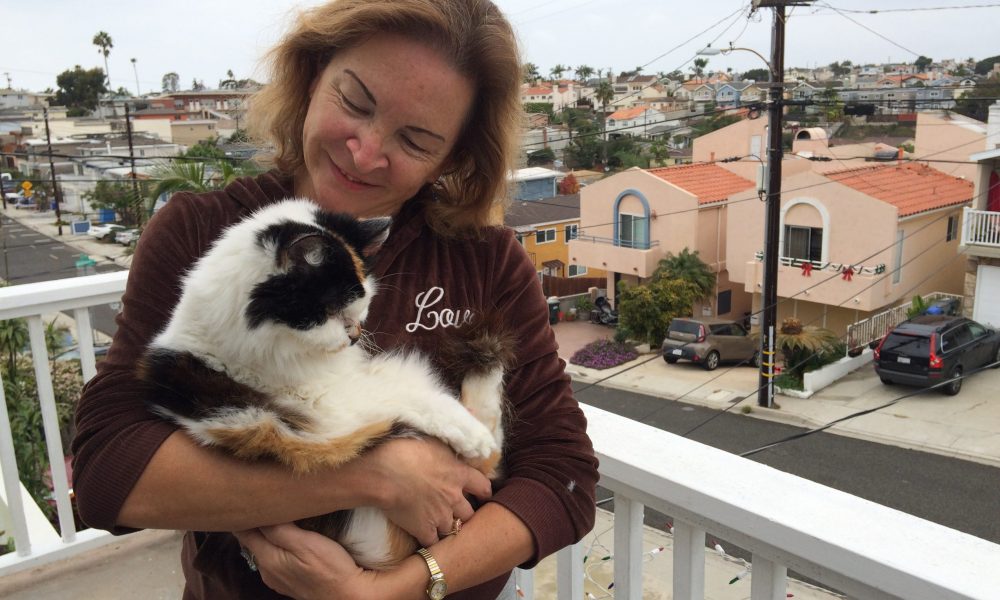 Today we'd like to introduce you to Madison Brightwell.
So, before we jump into specific questions about the business, why don't you give us some details about you and your story.
I moved to Los Angeles from England in 1997. I just packed my suitcase, bought a one-way ticket and came! I visited LA for the first time in 1990 and fell in love with the place, so I felt I was destined to be here. Now, I've been here for 21 years, which is the longest I've ever been anywhere. I worked in entertainment all my life, up until 2006. I started out as an actress and singer and did theater in England for about 20 years. After moving to LA, I did some little theater shows but mainly was involved in dancing, specifically, swing dancing. I ran my own swing dance club in Westwood for three years and it was very successful, called Suzy Q's. I have also written four novels and three self-help books over the years. So, I love all of the creative and expressive arts – acting, singing, dancing, writing, improv, you name it! It was when I hit the 50th year, that I realized I was not very fulfilled and I wanted to find a way to give back and be of service and use the empathy I have for others. So, I trained as a hypnotherapist at HMI. I absolutely loved the training and felt like I had truly found my passion and my calling.
After a couple of years, I yearned for the opportunity to help people on a deeper level. So, I went back to school, got my Master's and obtained my MFT license in 2014. I continued to study and obtained my doctorate in Psychology last year. So now, I'm a doctor and have joined most of the rest of my family back home, who are all medical doctors in some capacity. I feel like I'm at the pinnacle of my career right now, as I run my own private practice in Torrance and also work for a trauma treatment center in Malibu. When I have time, I'd love to incorporate some of the creative stuff I do into my busy schedule. I've lived at the same place in the South Bay for 16 years now and I love where I am. I live with my partner and I'm very happy in my relationship. I've also built a great circle of friends over the years through all of my creative and professional pursuits. My favorite hobbies are hiking, travel and being in nature.
Has it been a smooth road?
Oh boy – not smooth at all! I don't think many people feel like life is particularly easy for them. I do think that my struggles and challenges have given me a lot of empathy and insight to be able to help others if they are facing similar hurdles. So – like Madonna – I want to thank all of the people who have been challenging and difficult along the way because it was fighting against you that gave me the impetus to succeed!
Most of my challenges have been around money and finances. I was brought up by a single mother and we never had any money growing up, so I've had to try and shift this "poverty consciousness" into more of an abundance mindset. I also have to constantly fight against the negative self-talk that comes up when I am facing serious challenges, that says things like "you are destined to fail" or "you will never get where you want to go". When things are going well, I'm a very positive, optimistic and upbeat person. When things are seriously challenging, the old wounds and negative self-talk kicks in.
When it comes to relationships, I do great when I'm able to be nice and accommodating and I'm appreciated for my empathy and kindness (as when I'm doing therapy for example). But if I'm in a position where I have to negotiate or debate or face confrontation, I have a hard time sticking up for myself. I think I'm a little better at that, but it's a constant struggle.
It's always hard for anybody to continue believing in themselves when they face serious hurdles and setbacks. I had to face some serious setbacks earlier this year and am just starting to bounce back now. I think the best thing you can do with challenges is to learn from your mistakes and gain insight and wisdom.
We'd love to hear more about your business.
My business, New Healing Journeys, is a psychotherapy practice in Torrance. I used to run a group practice for mental health professionals, and I am now going in a slightly different direction and opening a mini healing and wellness center in my office with other practitioners to offer things like acupuncture, Reiki, and massage as well as mental health, because I believe in treating the mind and body at the same time if possible. I have been at the same location for almost a year and I love it there. Before that, we were at a different location in Torrance for roughly two years.
As a therapist, I specialize in helping people with trauma, chronic pain, and addictions, as well as anxiety, OCD, and relationship issues. I only work with adults but my intern associate also works with children, adolescents, and families. I believe in creating a team approach because I think that can help the clients and the practitioners in a positive and beneficial way. The practitioners don't have to feel isolated in their craft, and the clients benefit by being able to visit a "one-stop shop" where they and their family can have their needs fully met.
Is our city a good place to do what you do?
Yes, I believe that LA is a great place to work. I've lived here for over 20 years and have done a number of different things. There is a chance to reinvent yourself here that is different from any other place I've lived.
I also really love the fact that we are so close to nature everywhere. You can visit the beach, the mountains or the desert in a very short space of time and be away from the city hustle and bustle.
One challenge I've experienced with LA is that it's so spread out and it's difficult to get around easily and quickly so a better public transport system would really improve that. Roads are notoriously congested at all times – but at least, we have the sunshine!
Another thing that makes it difficult for people just starting out, is that LA is so full of opportunities for people professionally and personally, that it's pretty hard to get noticed in the crowd. I've run many live events here and it can be difficult to get people to come to your show or whatever because there is so much else they could do. That can be invigorating too, but you do have to make a lot of effort to stand out.
Pricing:
$150 for the first 55-minute session of psychotherapy, $125 thereafter
$175 for a 90-minute session of Comprehensive Resource Model (intensive therapy for trauma)
$50 for a session of Biofeedback or Neurofeedback
Contact Info:
Address: 3528 Torrance Blvd, Suite 210, Torrance, CA 90503
Phone: 310 357-6570
Email: info@newhealingjourneys.com
Getting in touch: VoyageLA is built on recommendations from the community; it's how we uncover hidden gems, so if you know someone who deserves recognition please let us know here.