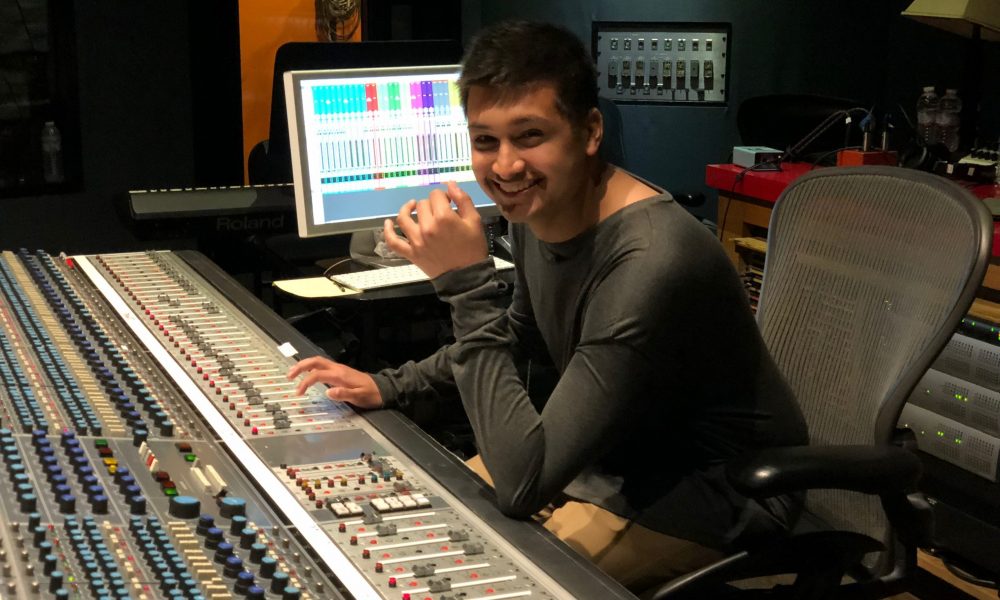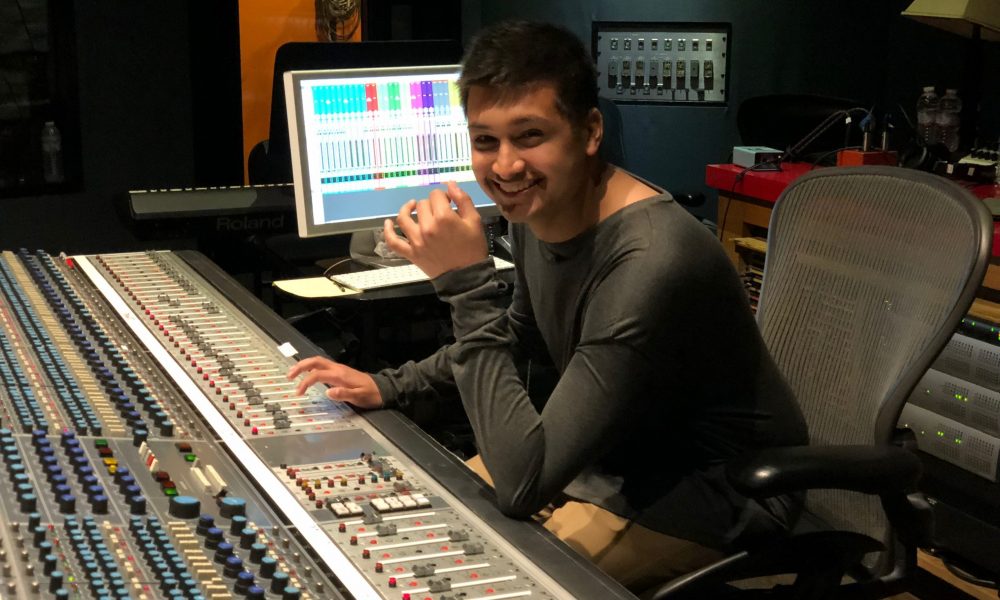 Today we'd like to introduce you to Maahir Shah also known as 5önikk (pronounced 'sonic).
Maahir, can you briefly walk us through your story – how you started and how you got to where you are today.
I was born and raised in Bombay, India and ever since I was little, music has been a major part of my life. My dad's CD collection and my mom's insistence on having me start piano lessons when I was three years old started me off on the path that led here. Somewhere along the way, I picked up the guitar and the drums to fuel my constant desire to 'do more' when it came to music. I remember being 15 years old when I listened to 'Spectrum' by Zedd for the first time and that song, quite literally, changed my life. I fell in love with the genre and the ability to make music without being confined to an instrument. For someone that liked being able to shape a song more than just the one instrument that you would play as part of a band, this was perfect. I wanted to create and I had just found my ideal canvas – electronic dance music.
From that moment, the last two years of high school were an absolute blur. I had to balance leading a hectic double life – during the day I was a student in high school involved in student government, model UN and the debate team and at night, I would be locked away in my room writing songs and designing sounds or DJ'ing at some nightclub in Bombay. By this point, both my parents had gotten behind the idea that their son wasn't going to become a lawyer but pursue music and that's how I landed up in Los Angeles. I'm 21 years old now, midway through my senior year at USC where I'm studying music production in the Thornton School of Music and gearing up to release my first full-length LP 'Electric'.
Overall, has it been relatively smooth? If not, what were some of the struggles along the way?
Somewhere between the realms of absolute narcissism and crippling self-doubt lies a fine line that we affectionally call art. I cannot stress how important it is to surround yourself with people that share your vision and values. For me, it's my mother, my little brother and my mentor Michael Dennis Smith – we call him Smidi – that I was fortunate enough to have met while at USC. Music is an ever-evolving industry and it's very easy to get lost in the crowds of music that will be never heard and artists that will never be remembered. It's a fear that haunts each and every one of us involved in this game we call being an 'artist' and the only thing that you can do is make sure you constantly evolve along with the industry. The competitiveness of this industry has never been greater and you need to be perpetually challenging yourself to work harder and create more. USC has been a great tool when it comes to dealing with this because of how hands-on the faculty in the music school is.
In hindsight, as rocky the road might have been, I know I have a lot of things to be grateful for. With every challenge that came my way, there has always been a learning moment that accompanied it. Growing up in a large family in Bombay, India, I was always expected to excel academically while music remained a co-curricular activity. Every artist has that moment where they need to convince someone (their parents, family, etc.) that they have a definite game plan of what they want to do with their life and this was mine. I had to convince my family that I wasn't throwing my life away by following my dreams. Throughout everything, I remember my mum and my little brother being constant pillars of support. My mum had no connections in the music industry and had no clue what being a 'music producer' meant. Still, she stood by me when nobody else in the family believed in what I wanted to do. I distinctly remember her coming out with me to a nightclub where I was DJ'ing because otherwise, I wouldn't even be allowed to enter due to my age.
Please tell us about 5önikk.
For most people, an artist project means absolute immersion – making the specific kind of music geared for a specific purpose (for e.g., to play out at festivals). I approach this a little differently. Over the last few years, I've produced music for my own artist project in addition to producing music for other artists whether as collaborations or side projects. I've also been fortunate enough to land opportunities scoring short films and getting involved in Bollywood-centered projects. With all of these, I always aim to bring my unique sound to the table. I don't want my sound to be genre-dependent; I've always worked towards creating a larger artist identity that transcends the songs released under my own name.
As of this last year, I've been working on my first full-length project 'Electric' which will be released very soon on Sony's Extreme Music platform. This project is an excellent example of how I try to go beyond just the sound. I worked very closely with a team of animators to create a storyboard that accompanied the music in the form of episodic anime-esque visuals. This wasn't just the standard, 'create a music video' project; the music, which is technically the crux of the project, was written and produced simultaneously with the visuals. I wanted my first full-length project to showcase not just my music but also my ability to tell stories. Art is never one-dimensional and the more you can immerse the consumers in your stories, the more unique your artistry is. The idea is that the visuals and the music are meant to be experienced hand in hand – be it in a live show setting or just by yourself at home.
Shutting myself into my room a year and a half ago and starting work on this project has probably taught me just as much as the last few years combined. I've enjoyed having these songs to myself for this last year and experiencing them only with my closest friends and the idea of releasing them into the world is a little daunting after not having publicly released anything this last year but at the same time, I'm beyond ecstatic that people will now be able to form their own memories with the songs on this LP that showcases my best work thus far. I've come a long way from the little kid that made music in his bedroom but some aspects – the thrill of finishing up a project I'm so excited about – will always remain the same and keep me driven.
If you had to go back in time and start over, would you have done anything differently?
Honestly, there is no one right answer to starting over. All of the mistakes I've made and the wrong people I've worked with have led me to the present scenario and, looking back, have taught me more than I could have imagined. And that's just the thing – approaching every day as if it's your first day is the best thing you could do. The absolute worst thing you could do for yourself is refusing to learn from your mistakes and that's what this mentality ensures – learning from everything. The mistakes will always happen – even those that you look up to as inspirations make mistakes. They're also human and their perseverance and success is living proof that learning from your mistakes is key.
Contact Info:
Suggest a story: VoyageLA is built on recommendations from the community; it's how we uncover hidden gems, so if you or someone you know deserves recognition please let us know here.