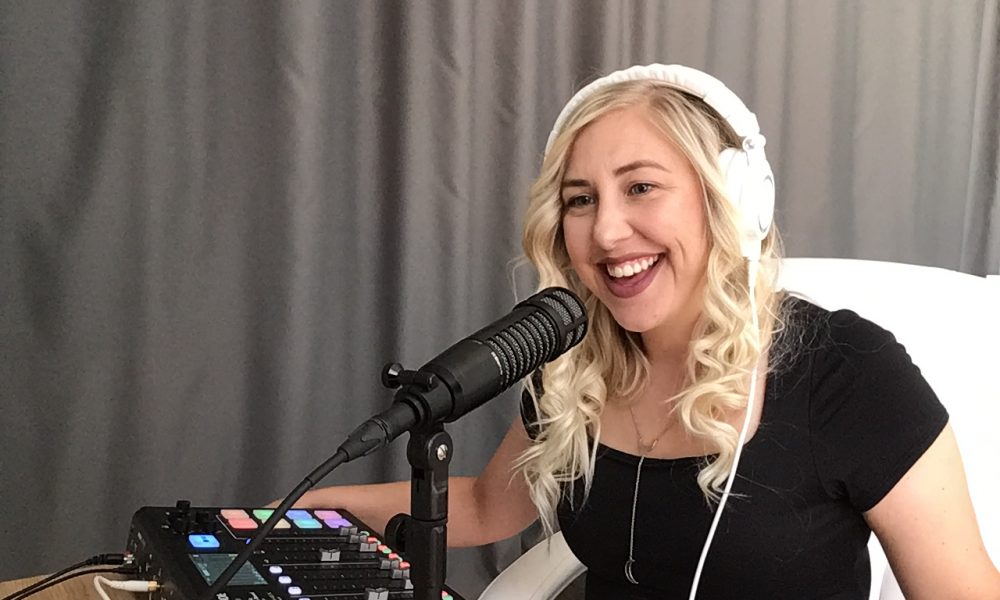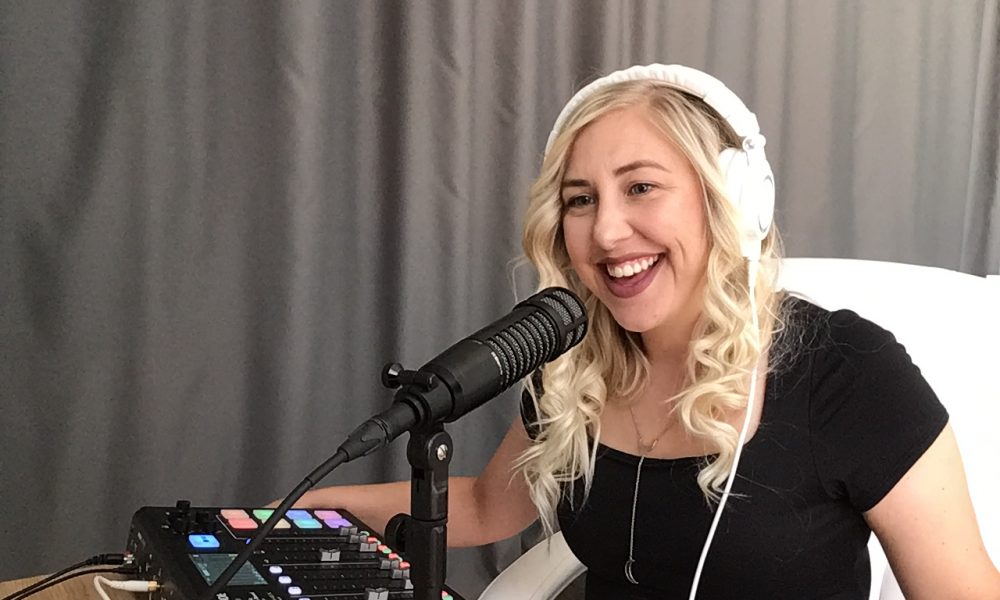 Today we'd like to introduce you to Lynn Svoboda.
Every artist has a unique story. Can you briefly walk us through yours?
My story starts with my childhood growing up on a farm in rural Minnesota. I grew up outdoors, and around animals. Living on a farm taught me a lot about life and uncontrollable circumstances. I learned at a very young age the process to grow and make food. As well as the love and discipline it took to care for hundreds of animals and the pain of losing them.
I am a true Gemini and have been active and involved all my life. I was involved with 4-H, youth group, cheerleading, choir, volleyball, and dance. After High School I went onto become a cosmetologist at the Aveda Institute. I stayed in the career for 15 years and still do some hair today. Aveda gave me a strong foundation for always making sure the planet was important, and to think about the carbon footprint we make.
One day while living in Minnesota, I grew sick of the cold weather and lifestyle that went along with it. Shoveling, warming up your car, scraping ice. Heck even walking outside you had to be careful to not fall on ice, much less drive around on it! Between that and summer storms with tornados, hail, plus damaging winds. I was ready to try a different climate. I ended up choosing sunny California and started making my plan to move.
My move is a story in itself. It was a challenge, but I knew the universe was testing my true desire to go where I was headed. To give you an idea of the obstacles here's 24 hours of an 8-day trip… I got a flat tire in a snow storm in Texas, slept in a nasty motel, woke up to the spare being flat. Got towed 40 miles backwards where my dog proceeded to vomit in the dealership. Despite the challenges I got to California over 7 years ago and built my new life brick by brick.
I started in California as a hairstylist. One job was on a movie set. On set the director and a few others asked me if I did voiceover work, they thought I had a great voice for it. Being from Minnesota I had no Idea (VO) Voiceover was a career option. I looked into it and realized if I could get paid to talk then that is a path worth looking into!
To prepare for a career in VO I learned it takes acting, improv, and sometimes even singing skills. I further developed these skills through classes. I studied at Kalmenson & Kalmenson, Groundlings, and with Jane Chen. During my VO journey I started to branch into other areas of media. I had made YouTube hair tutorials in the past and have started to branch into VO on YouTube. I am adding food and art tutorials as well!
At one point I decided to get out of the beauty industry and into serving and bartending. It had great hours and paid the bills. Barely at best but even so by this time I had completely fallen in Love with California even if I didn't love my job. I love the numerous opportunities LA has to offer and the array of amazing people you can meet from all over the world, located in one big city. It's a melting pot of the whole world! The people, food, life, love, and culture all in one beautiful landscape has now become what I proudly call home.
Please tell us about your art.
I am an artist with an entrepreneurial heart. Maybe it's actually ADD buuuuut either way it keeps me motivated and never bored!! Over the years my art has evolved. One thing I have stuck with and always enjoyed was acrylic painting. I find it so comforting, releasing, and calming. I love painting something and knowing the real hidden message only the artist would know. I use personal pain or experiences as inspiration. While I am painting, I think about how to heal and or manifest moving forward.
For voiceover, I needed to get comfortable in front of a microphone and explore other platforms of art. So, I started my very own Podcast. I was inspired by a good friend, Charlie Carlson. He had a podcast and gave me the courage to do my own. I didn't have a VO demo, but I now had a podcast to hear my voice, and a link to share. I enjoy hosting my podcast as I am the sole creator and can control what content gets produced and released. I chose a coffee talk conversational podcast, that will discuss anything my guests are willing to talk about. I cover controversial and silly topics as well. I hope the conversations get people thinking. The idea that I could help change someone's perspective in the name of kindness with respectful conversation… would be amazing!
When our world was turned upside down with the Covid-19 pandemic It was time to soul search yet again. I knew I had time in my home and wanted to make the best of it. I organized, reprioritized, and got motivated. I got the proper equipment I needed for a serious VO career and chose Chuck Duran to produce my demo. My demo is in the works, and I will soon have my first pro commercial demo complete!
Choosing a creative or artistic path comes with many financial challenges. Any advice for those struggling to focus on their artwork due to financial concerns?
Never lose hope or sight of your ultimate goal. Even if that goal changes. Remember we all have 24 hours in the day, it's what you do with them. That thought keeps me motivated. If time is money… how do you spend yours? One favorite quote includes, "if you don't have enough time stop watching tv" Another favorite, "If you're not growing, you're dying."
The Secret and law of attraction taught me so much emotionally and financially. I make sure I never stop donating no matter how little I have… I tip well or I eat in. When I buy my groceries, I donate my change. I do this because of an experience of mine I will never forget. Money was tight and payday wasn't here yet. I had $1 to eat with and walked to the grocery store. I bought two 35 cent ramen noodle packs, looked at my change and thought how much I need every penny… Somehow, I remembered someone else needed it even more than I did. I donated my 30 cents change. On the walk home I said to myself I will never be this hard up again. I put the intention of success into the world after I had gratitude for a meal so many takes for granted. I was just happy that one dollar and could feed me twice and I still had left over to give. That is the power of a dollar.
I also recommend creative thinking. Try thinking how can my art make money for me, rather than me making money from my art. That alone will mean you're creating art that is important to you because you're not doing it for money. I have never sold a painting yet, but that won't stop me from creating and willing to share it if anyone should ever want it. Another creative way to save money and still propel your career is trade services. Find an art buddy that you can help each other out. When I need a guest for my podcast, I offer my time to help them with their art as well.
When it comes to real money and finances no one know how to live paycheck to paycheck better than a server lol. I have created my own financial method. I have a 3-ring binder with all my bills organized by due date. I open the binder on pay day, handle what I need, then close it and don't worry about it in the meantime. I realized one day that worrying does nothing to increase my income. So, I do what I can when I can and then forget about it. Think when you make a purchase… Will the expense propel you toward your goal? Or distract you? I think it's important to invest your money young and wise. Including investing in yourself.
How or where can people see your work? How can people support your work?
There's many ways to support what I do. As one option you can go to my Etsy page Unblank Canvas to purchase a painting, I do custom pieces as well! If paintings are not your thing, I would love for you to check out the latest episode of my podcast Coffee with Carmen. You can listen for free on almost any platform. Apple podcast app, Spotify, iTunes, Whooshkaa, I Heart Radio, Castbox and more.
To check out the things I have done in the hair world you can check out my Instagram or Facebook Stylist page. I post secrets of the trade and my hair tutorial videos. To see any video, I have done you can go directly to my YouTube channel and subscribe.
Any comments, questions, or reviews of my work are greatly appreciated!! A review for my podcast would be another great way to support my work.
Support for my VO career can go directly to my Venmo, Ha! Kidding! 🙂 However hopefully you will soon hear my voice on a national tv or radio commercial. Then my parents can say, listening to me sing commercial jingles my whole childhood was worth it!
Contact Info:

Image Credit:
Night Photo – Austin Costanza
Suggest a story: VoyageLA is built on recommendations from the community; it's how we uncover hidden gems, so if you or someone you know deserves recognition please let us know here.